chic: being 
elegantly and stylishly fashionable
moto chic: being elegantly and stylishly fashionable with a biker inspired, cool  & edgy twist
in order to pull off the perfect 'moto-chic' look, you should start with something basic & build your look from there: white/black tee, chambray top, skater dress, etc.
now add moto: leather jacket/skinnies/vest/skirt, distressed denim, chunky leather boots, studs & spikes, etc.
finally, accessorize: heels, boots, chunky jewelry, edgy makeup, ripped tights, sunglasses, etc.
if you're starting with a simple white tee, keep it extra chic by going with a crisp white, nice quality tee or even a nice lace blouse. if you're looking for a little more edge – go with a more worn/distressed looking white tee. from there add something moto (when in doubt just add leather), like a leather flared mini skirt. then pull it back in again with some sky high feminine heels in a bright or neon color!
have a chambray button down top on hand? use that as your basic, add skinny leather leggings for your moto and patent leather black pumps. add edgy clutch and glam necklace for bonus points.
for a super feminine take on moto-chic, take almost any mini dress you own, add a leather bomber, sunglasses, and some heels. add a chunky necklace to complete. here are some of my favorite looks below!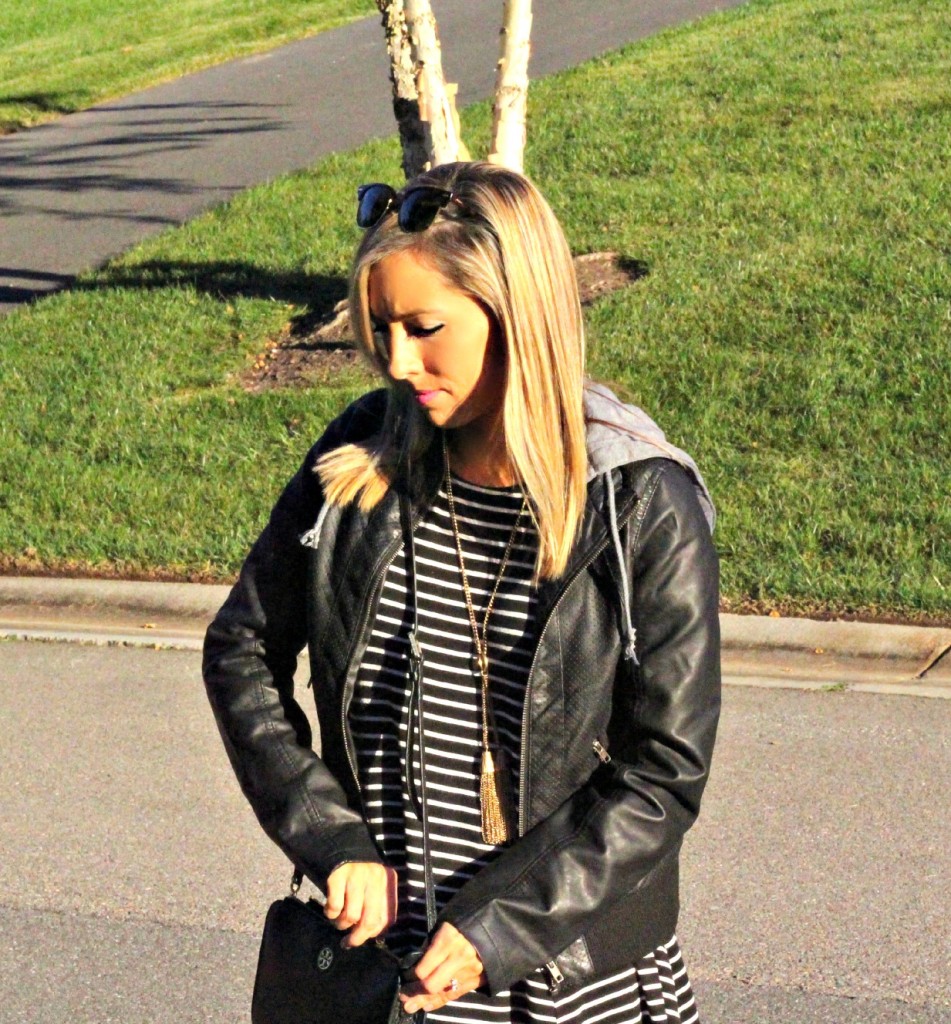 lots of leather, glam hair, & heels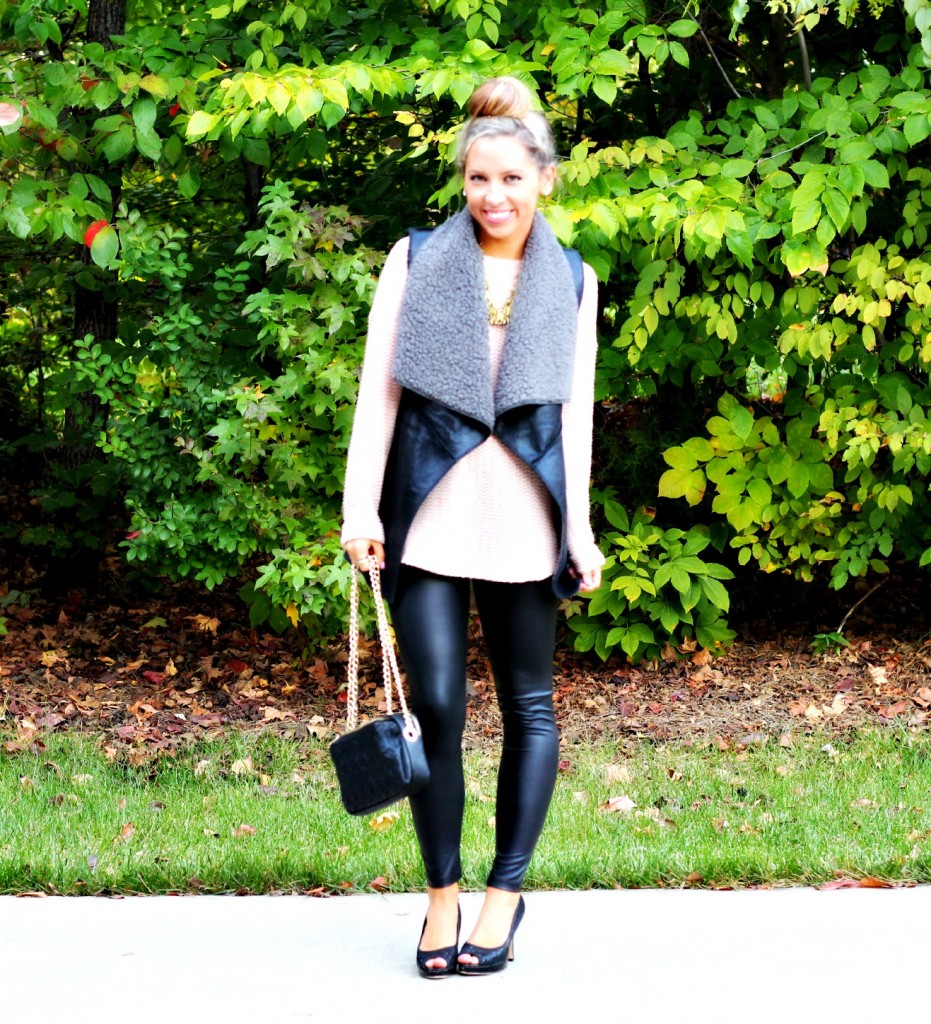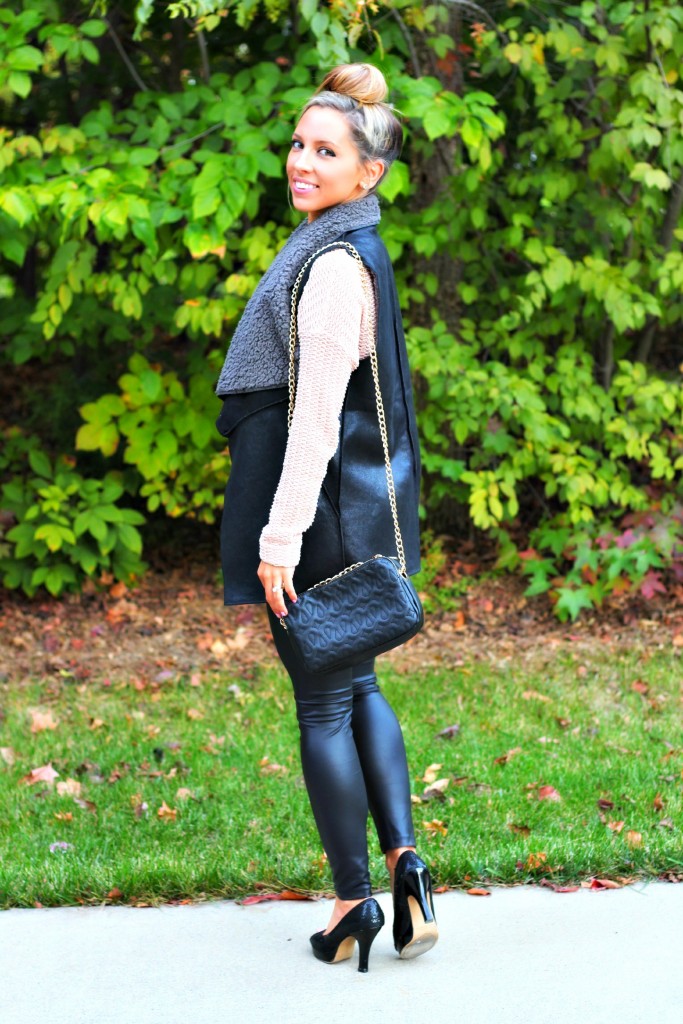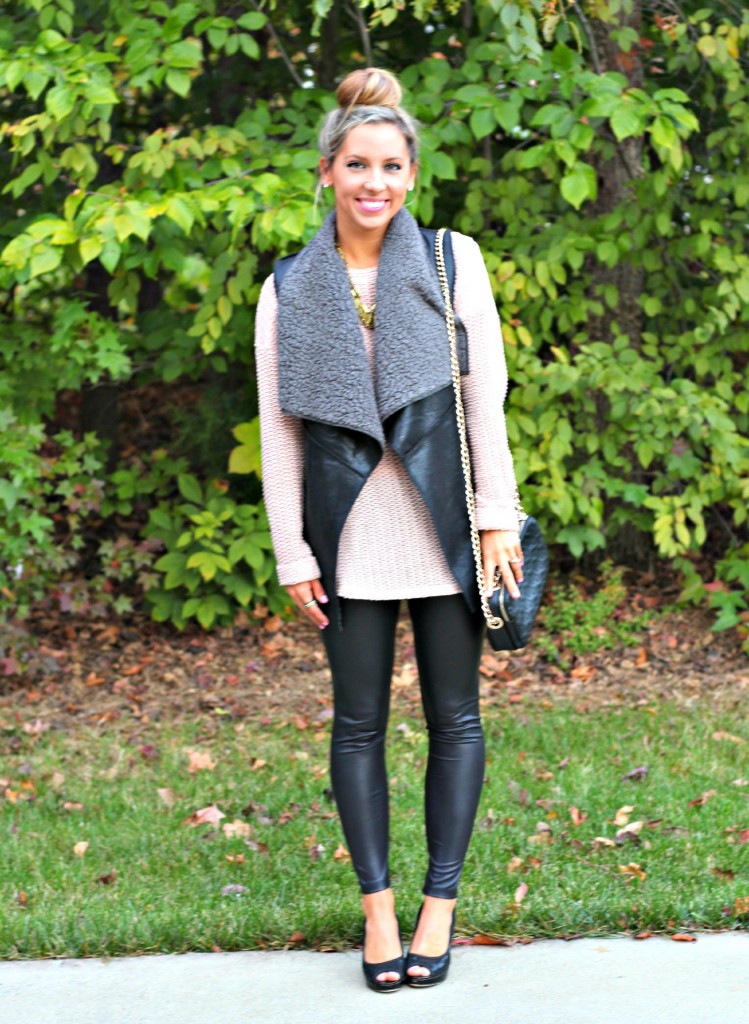 Here are some other ladies that are rocking some amazing Moto Chic looks
hope you've enjoyed these looks & they've given you some inspiration to try your own moto-chic looks!