Wendy Signature Freshwater Necklace | Wendy Mignot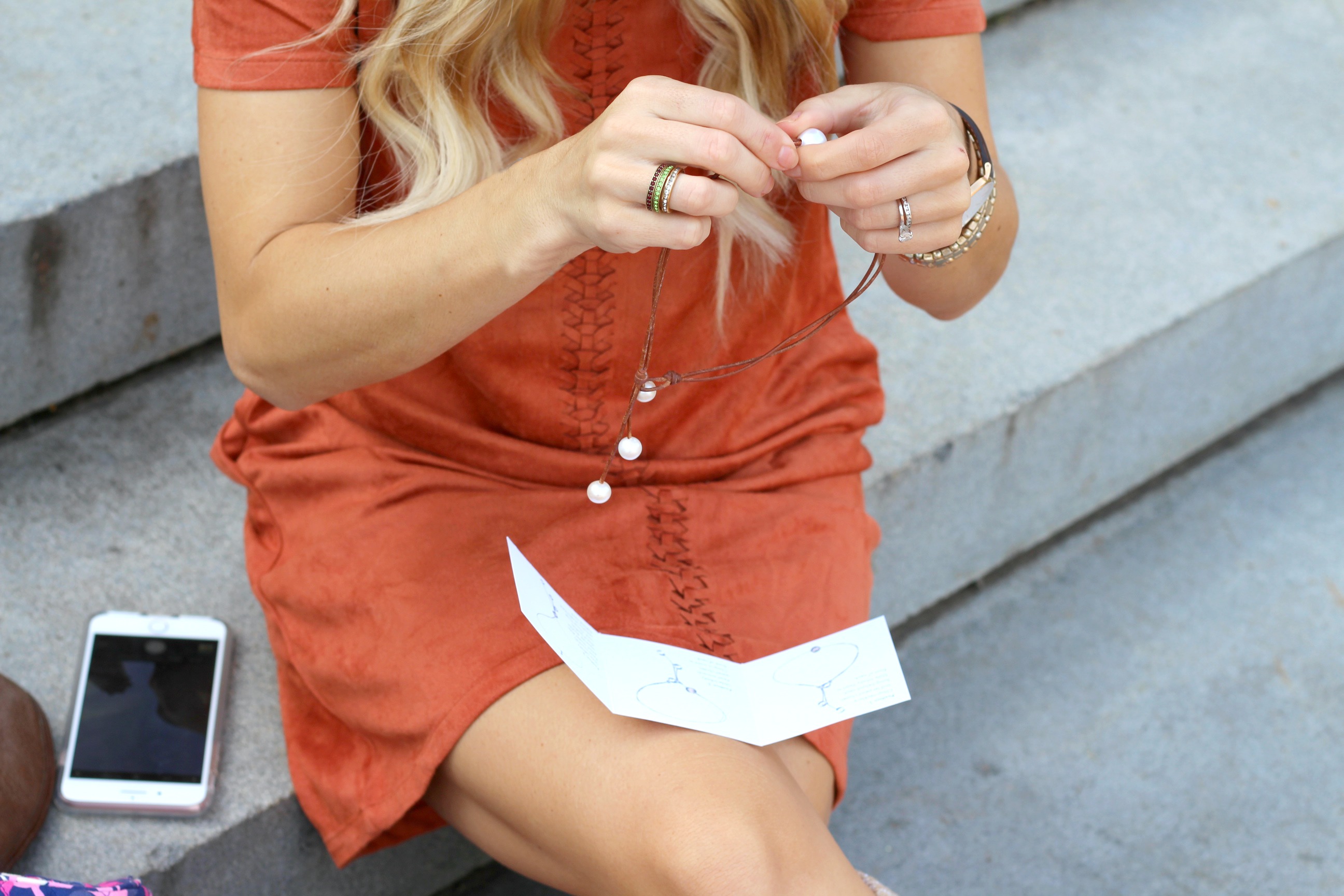 I'm so excited to share with you this freshwater signature necklace by Wendy Mignot! It's classic, gorgeous, and can be worn three ways! Today, I'm showing you how to wear it, and what to wear it with. It seriously goes with everything, and I love that it feels like a new necklace everytime I put it on.
To change the style of the necklace, simply move the main, larger pearl to different sections. The first way I've style it is how it comes, all the pearls are visible, and the necklace is front and center. For this look, I wanted to let the necklace really shine, so I kept the neckline simple, and picked a solid colored dress. I love how it came together!
The next look, is a pretty casual styling of the necklace. I moved the pearl all the way down, to make the necklace as long and dangley as possible. It's perfect with big chunky knit sweaters, or even a boho style dress. I think I'll be wearing it this way the most.
Finally, the third way to style the necklace is just at easy, and still so much different! It's very similar to how you style the first necklace, but the main pearl moves to the back, and you flip the necklace around to feature the main pearl, with the other dangling pearls go to the back. It gives the appearance of choker necklace, which I love!
What do you think of this gorgeous, multi-functional piece? I love solid, classic pieces that I can wear over and over again different ways, and this is no exception. With 3 different ways to style this necklace, it would make a perfect gift for someone, or yourself, for the Holidays! Check out my video for more and let me know what you think in the comment section below! xoxo
Thank you Wendy Mignot for sponsoring this post!