34 Weeks! Baby is as big as a… cantaloupe??
Lol is it bad I don't even know? I can barely keep up with what week it is the third time around!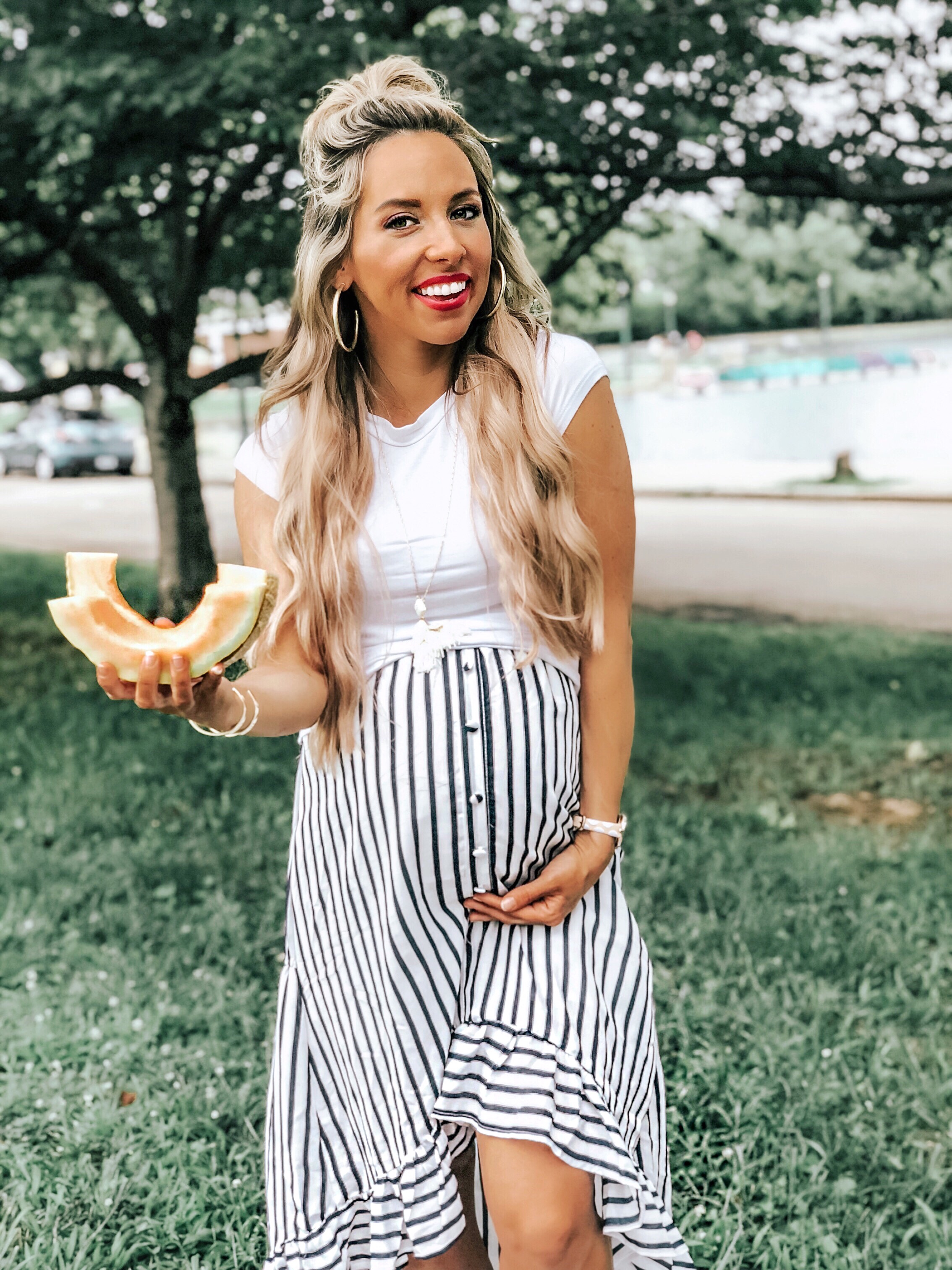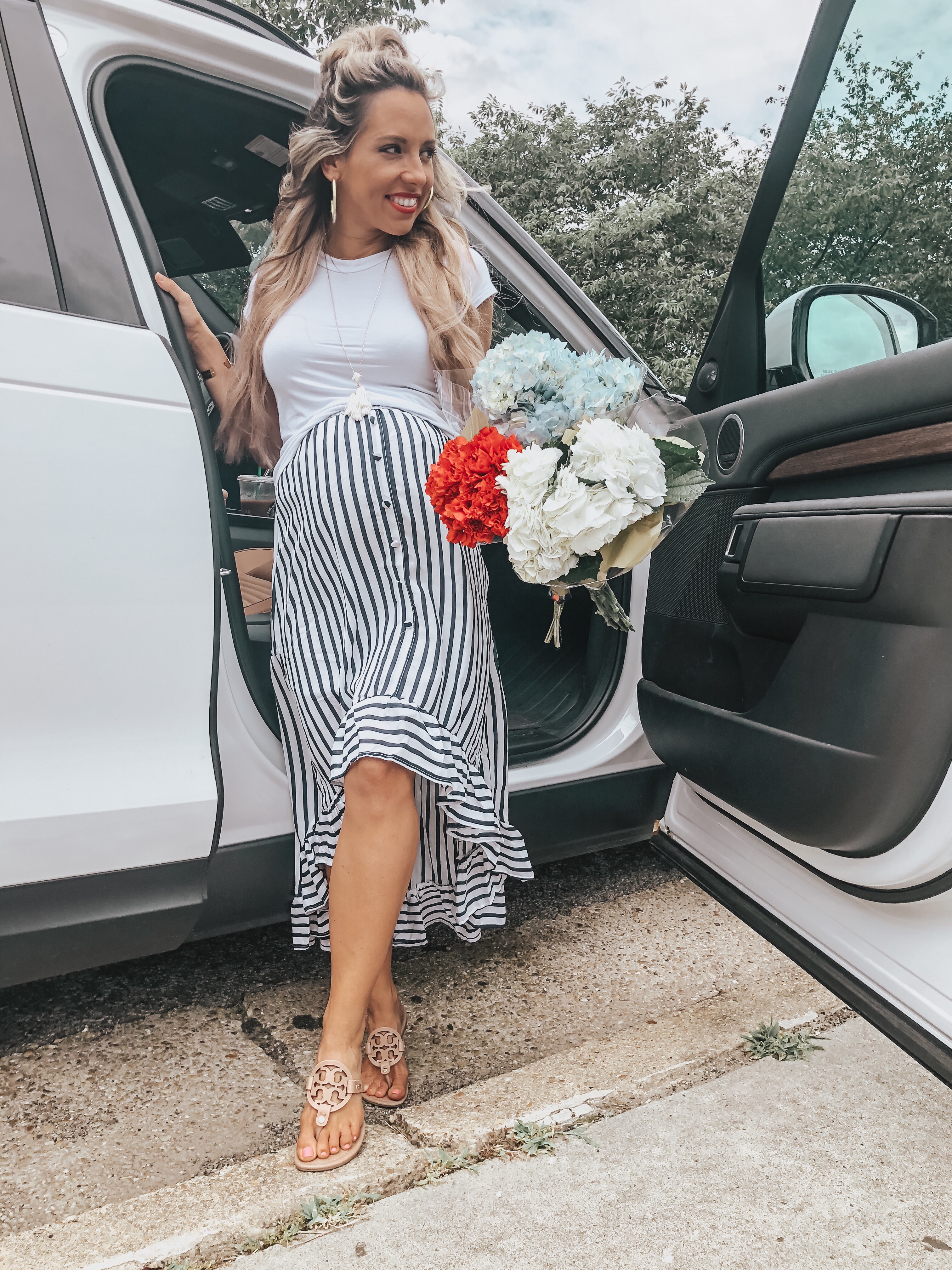 Top is c/o of Sexy Mama Maternity // Ruffle Skirt c/o of Pink Blush // Tory Burch Sandals in makeup // Gold Hoops // Sugarfix Necklace, similar here // Watch c/o of Kate Spade
 Short & sweet little bumpdate today! We got to see our not-so-little nugget today in our final ultrasound and baby boy is nearing 6 lbs! My doctor said he's glad we are doing the scheduled c-section route, as I probably couldn't birth an 8 lb baby. I was expecting him to be on bigger side, so I'm not too surprised he will probably be 8+ lbs at birth. As long as he's healthy, mama & daddy are happy!
We actually all got to go as a family today, and while Cookie had no idea what was going on, Blaire was certain baby Blake looked like a turtle on the sonogram. I felt pretty nauseous the whole time laying on my back so I'm glad I have some cute pictures of him to look back on! (I shared those on instastories!)
I'm still having a few contractions but still no where close to each other, or more than a couple seconds long. I'm getting really uncomfortable sleeping at night which is making me more and more tired during the day, but all to be expected & overall I'm feeling good! I'm trying to crank out some good content for you guys in the next couple of weeks before he gets here, including our favorite things for babies in the first year, where I shop for the girls, hair and beauty updates & of course some more maternity looks. If there's anything you want to see as always feel free to leave a comment, email me or let me know on instagram! <3
Recreate this look with these options below!