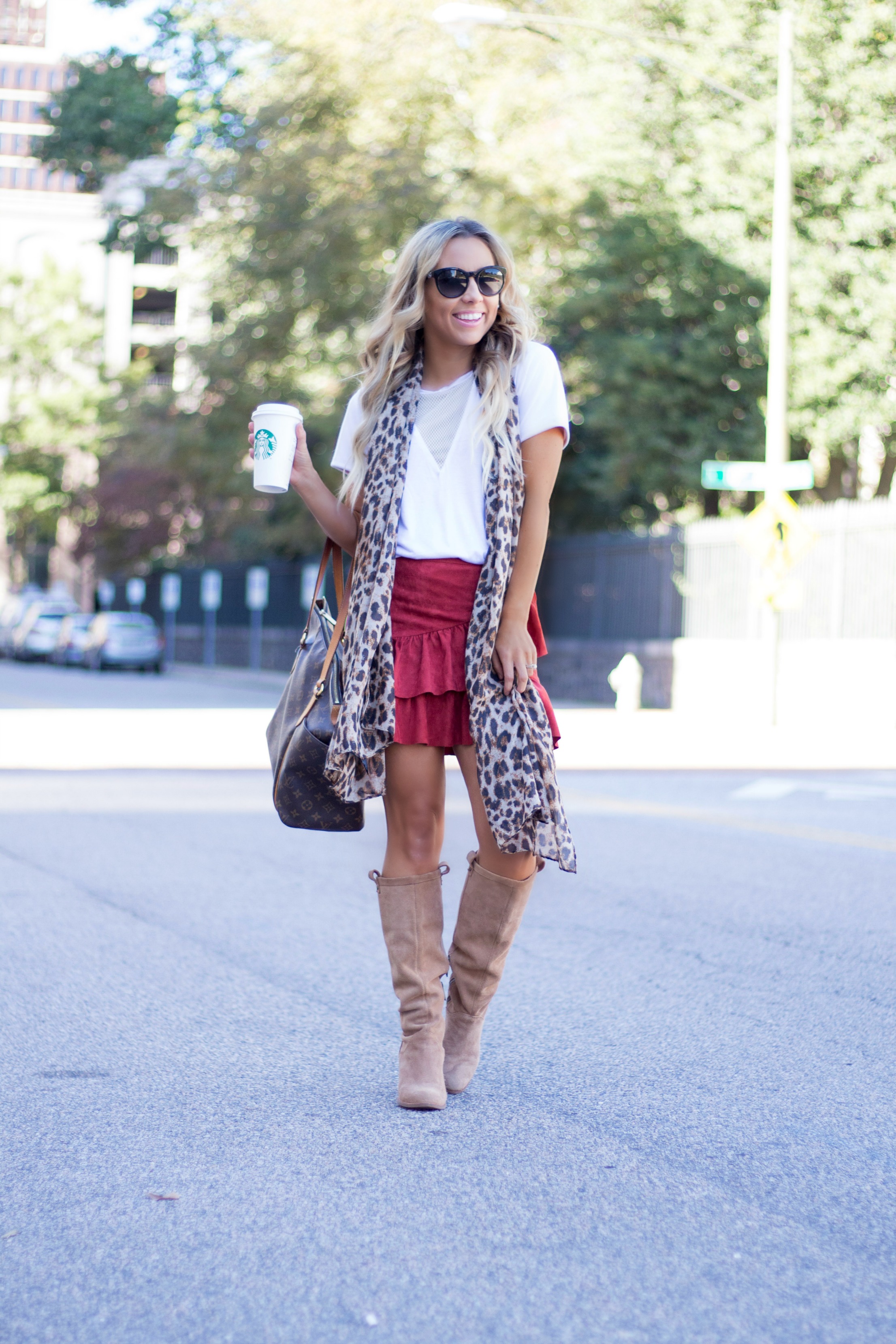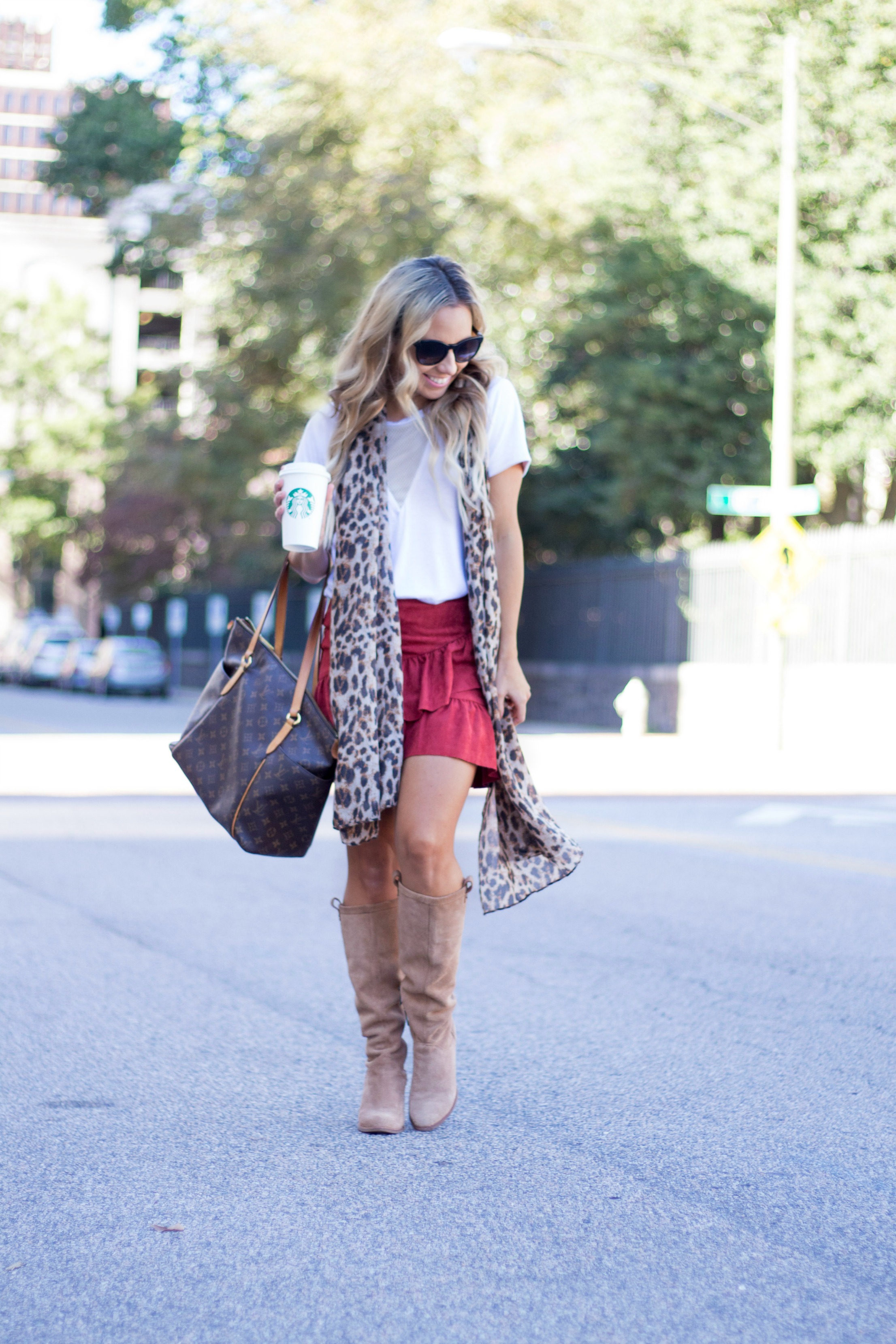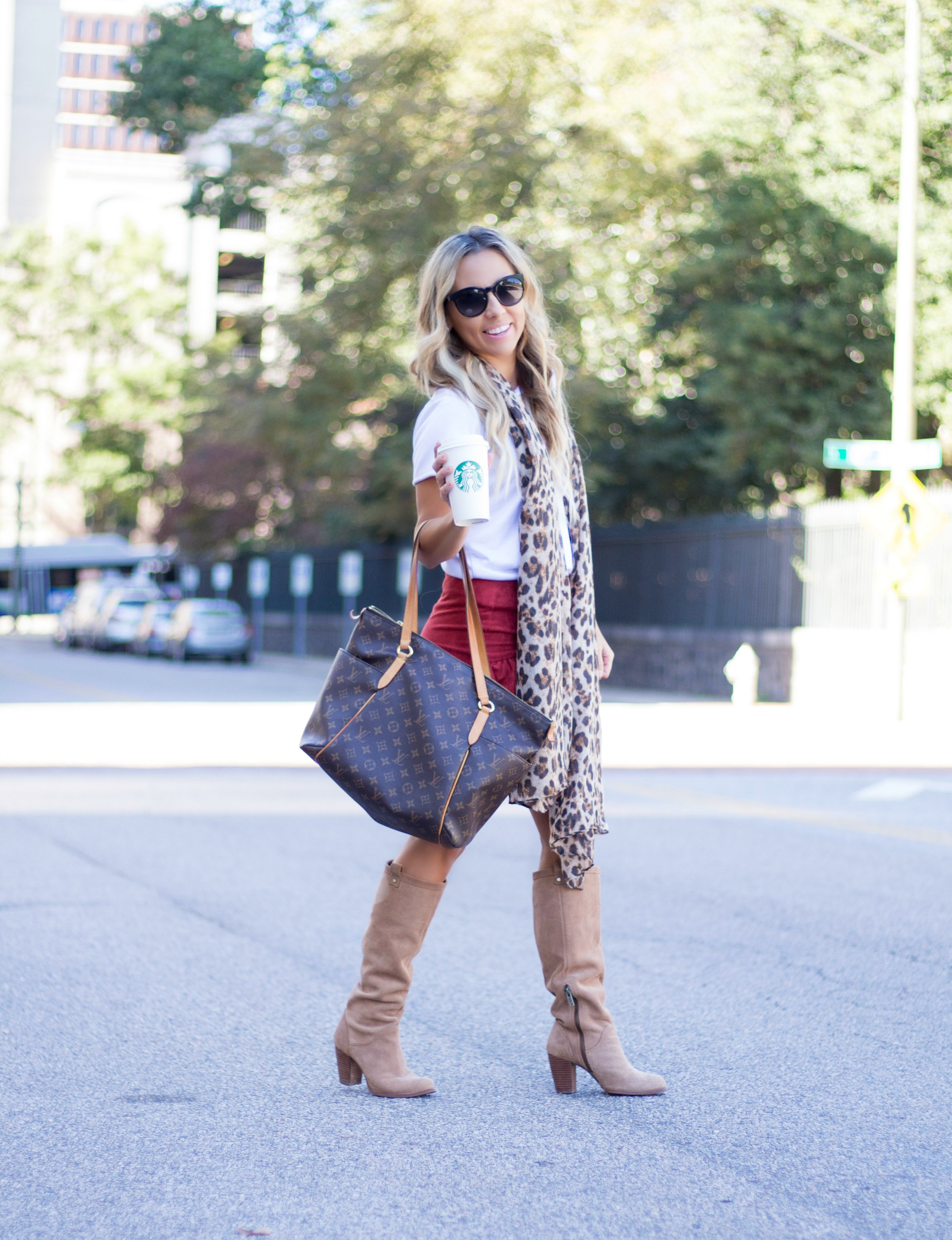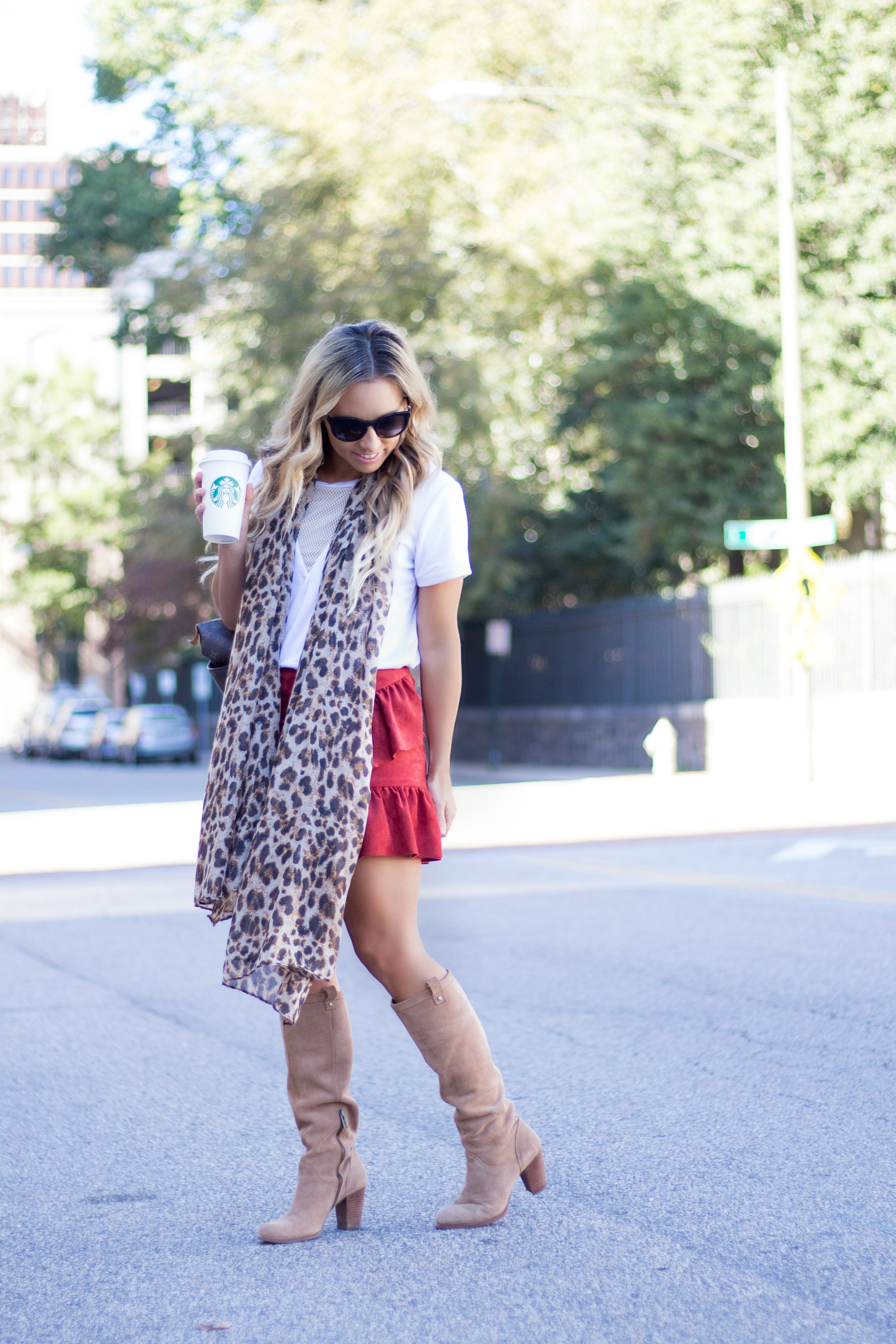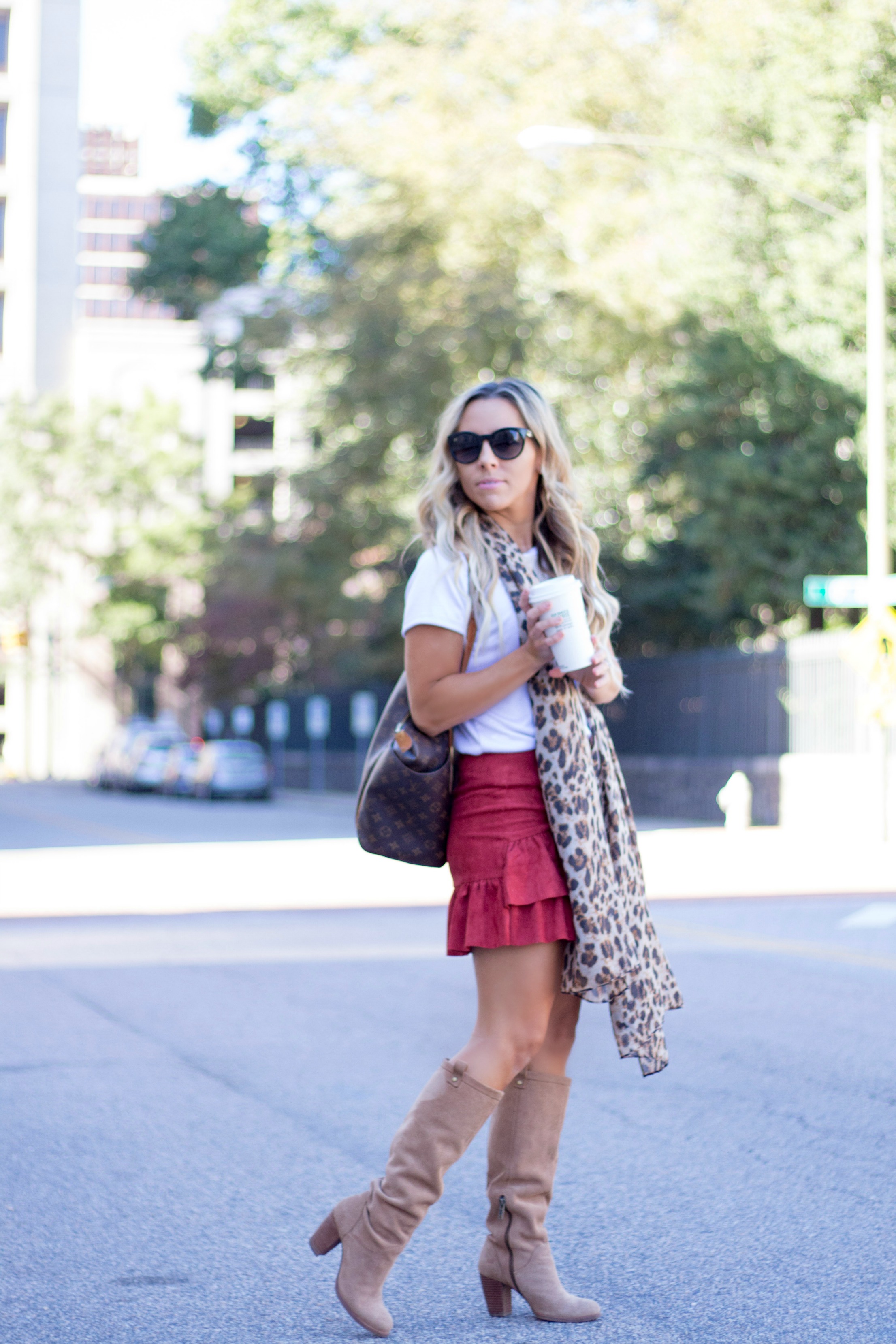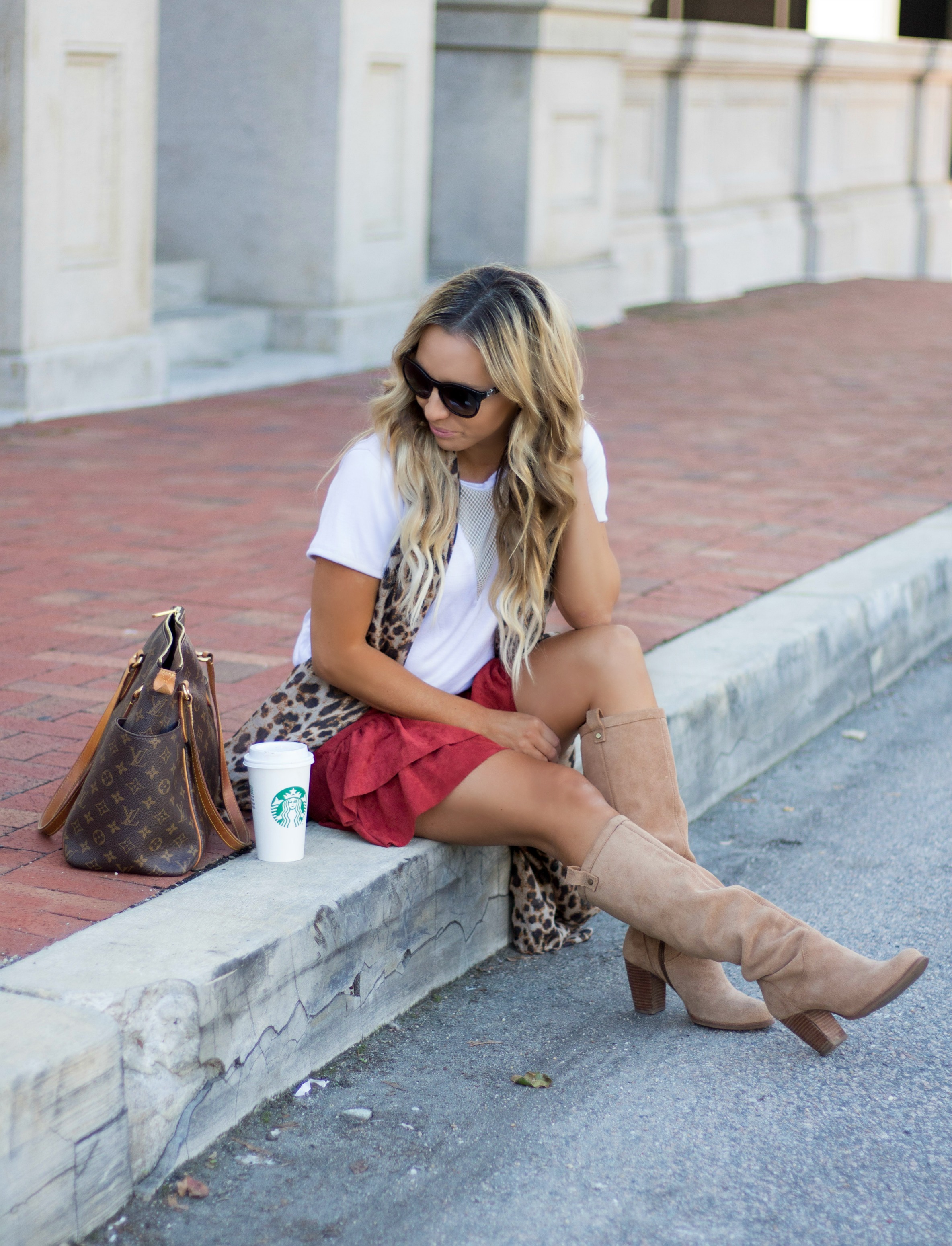 White Tee // Tiered Mini Skirt (another option here) // Ugg Boots last year (almost identical here) // Leopard Scarf
It's kind of sort of feeling like fall over here in the mid-atlantic, and we've been loving it! The days have been pleasant and warm, which are perfect for a cute little mini skirt.
I'm normally not into skirts but when I saw this one for only $39, I thought pairing it with tall boots would be a fun fall look. I argue with A LOT of dresses because even in the smallest size the length tends to be down to my knees, so a skirt gives me that option of pulling it up just a bit so the hemline hits where I like it. I'd even wear it again as the weather continues to cool down with black tights and booties, and a cream sweater!
I'm taking a quick poll over on my instagram today! Check out my stories to see the question about future posts, I'd love your feedback! 🙂

Pictures by She Saw Style, Top gifted by Sexy Modest Clothing