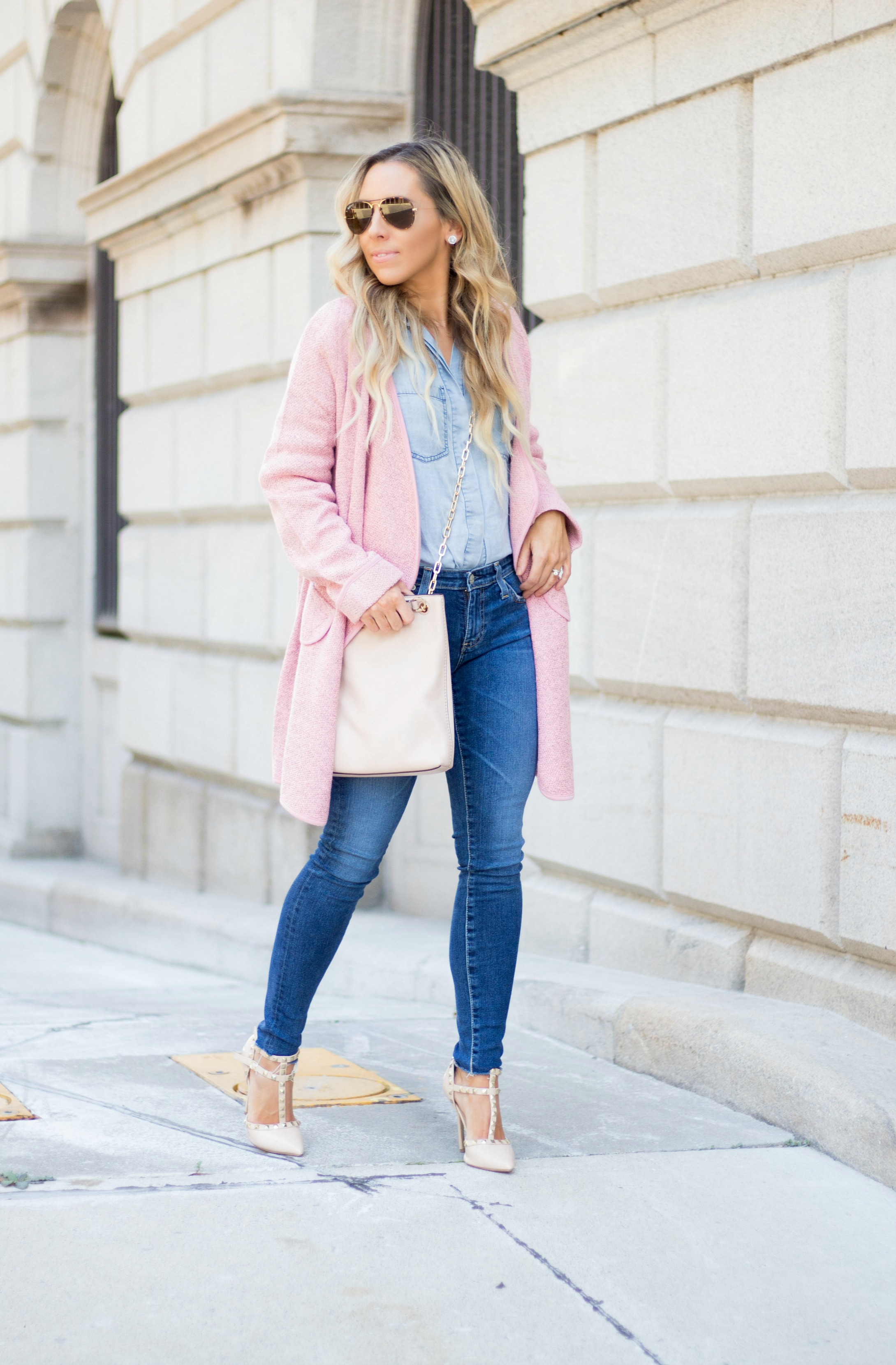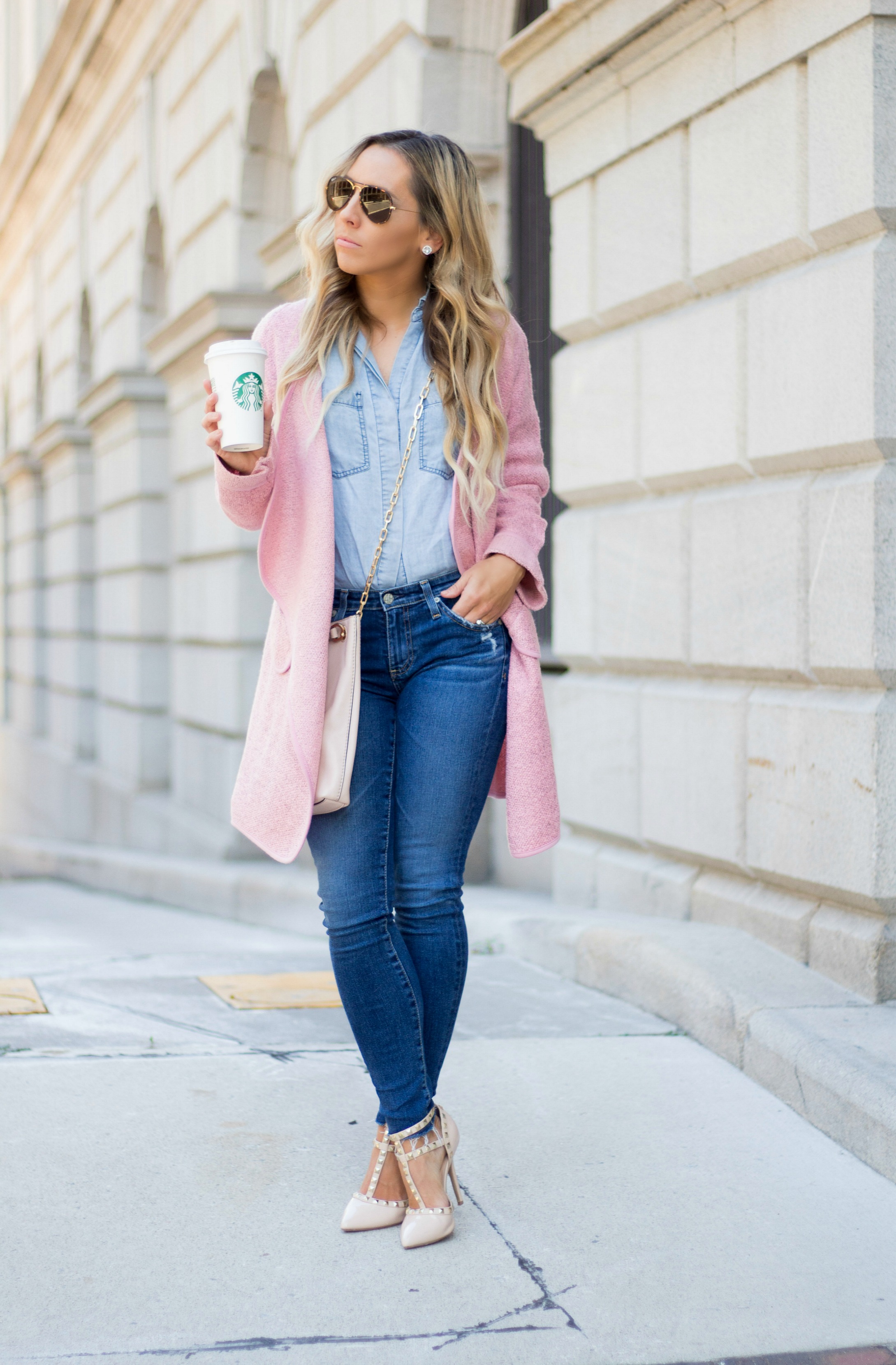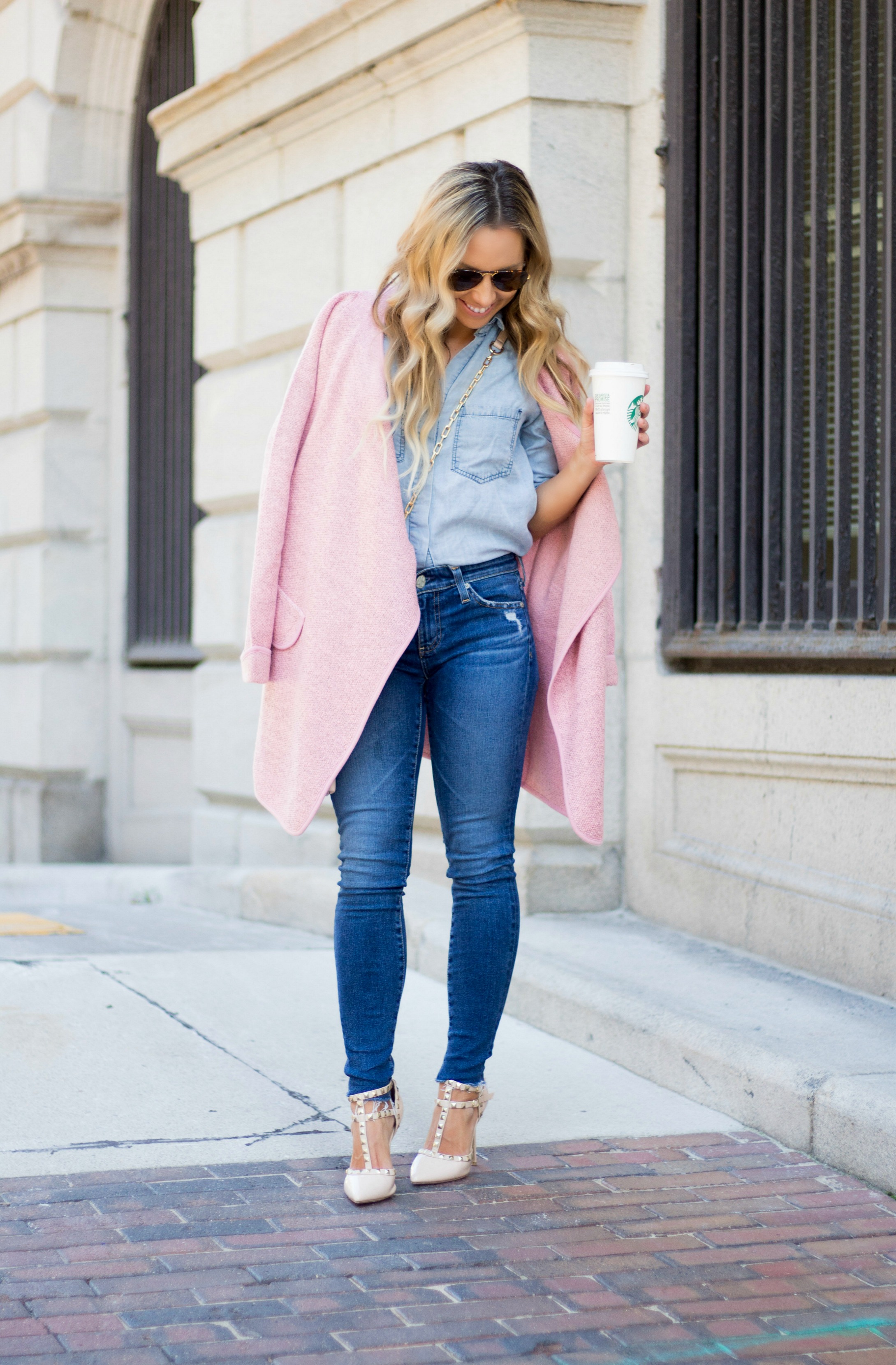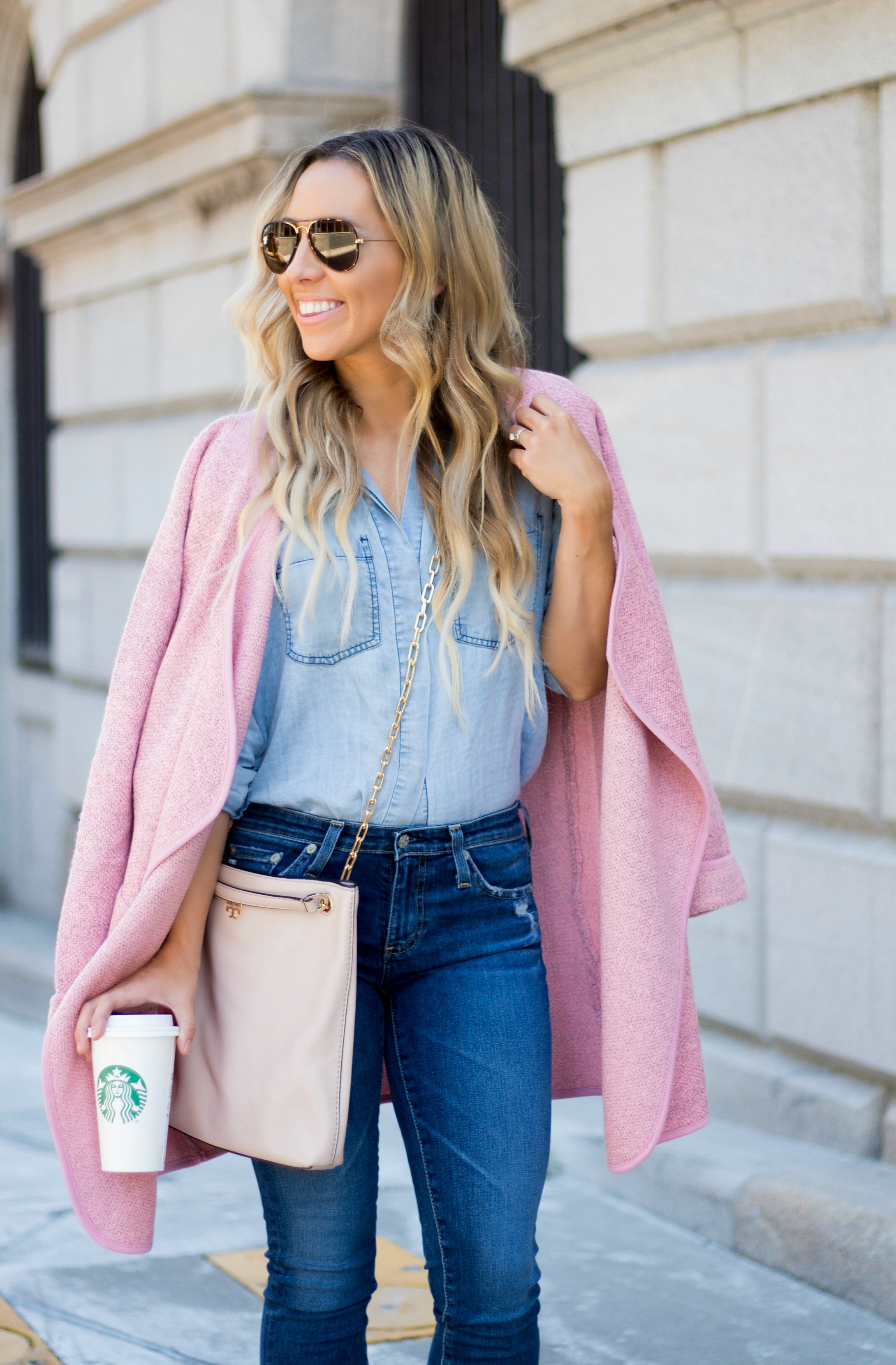 Chicwish Coat // AG Jeans (affordable option here) // Chambray top Here & Here // Rayban Sunglasses (affordable option here) // Studded Heels (affordable option here) // Tory Burch Crossbody (affordable option here) // Earrings (currently 50% off!)
Happy Monday! Today is our 8th wedding anniversary, the past 8 years have totally flown by! We are headed to a rooftop dinner tonight (alone!) and treated ourselves to a new tv as a mutual anniversary gift since we never know what to get each other.
While it's not quite cold enough tonight for Chicwish Coat, plan on seeing it 100 more times. PLUS its on sale right now for $39… um what??? It looks and feels like a designer coat, but literally a fraction of the cost. I'm so so obsessed with it and know you will be too! I also wear these jeans ALL the time because they're so flattering. They are pricy but I love the raw hem and the quality is amazing. I bought this same jean in maternity size when I was pregnant and wore them the whole pregnancy. Then afterwards I realized how much I missed them and bought my regular size. If you're looking for a more affordable option, I love Express jeans because they have a lot of sizes and are also really flattering.
Last but definitely not least are these earrings that are currently 50% off. They are big studs, which happen to be my favorite, and with the sale promo code they're only $12! As you can see above I've added some very similar options to each piece that I'm wearing that was expensive. I tried to add options for you that were under $50 or at least significantly less than the designer piece. I'd love to hear your feed back on this because I've had a few requests/comments about some items being too expensive and that you want more affordable options. Let me know! xx
Photos by She Saw Style
Coat was gifted from Chicwish, and affiliate links were used in this post.