Tips for a Relaxing Vacation
With the warmer weather, and Spring Break season underway, lots of family vacations are being booked! Vacations are supposed to be relaxing and fun, and so I wanted to share my tips on getting ready ahead of time, and making your vacation starts out at smooth as possible. If you have kids, or are pregnant like me, you will want make things as easy on yourself as possible. So, let's get to it!
Start Packing Early
For me, I hate being rushed last minute, and I start packing at least week if not two weeks ahead of time. I have myself to pack for, Blaire, and usually our two dogs as well, (sorry babe, you're on your own!) Blaire is the easiest for me to pack, so I usually do her first. I make sure to pack all her weather appropriate clothes and shoes, and this way I'm not trying to rush and do laundry right before hand because she wore all the clothes I was planning to pack for her. Snack bag, toy bag, all ready to go- all I have to do right before for her is grab her 'can't live withouts' such as her stuffed animals and blankets. DONE.
Layout Outfits to Avoid Overpacking
I also usually try things on to make sure they fit correctly – and lay out all my outfits beforehand to avoid overpacking. When I pack this way, it's easy to see right away what I'm missing and may need to buy for the trip. I like to have about two outfits per day of the trip, consisting of a daytime look and an evening look, with one dressier option in case we go somewhere nice.
Leave with a Clean House
I know, who wants to be cleaning the house right before vacation! But I'm telling you, I always do this and when we get back from vacation we are welcomed by a clean house. Plus, you'll likely be tired from all the fun you had, and cleaning is the last thing you will want to do. This gives you the time to actually unpack your stuff and put things away. Have a neighbor be sure to get your mail for you, take out the trash, watch over your house etc, then you can return the favor for them when they leave town. Shutting off your water, adjusting the Heating or AC to a minimum, and setting the house alarm are huge things to consider as well.
Do Your Laundry before you Come Home
This may not always be possible, but if you have access at the place you're staying to do laundry, I highly suggest doing a load the night before you head home. You have to pack it back up anyway, so it might as well be fresh and clean, and then it can head straight to your drawers when you get home. If it's not possible to do laundry at the end of your trip, then separate your dirty items from your clean ones. If you're traveling with family, you can put all your clean clothes in one suitcase and all your dirty clothes in another. Otherwise you may end up having to do even more laundry when you get home.
Set a Budget & Have an Overall Plan
No one likes the B-word. But honestly, it can eliminate a lot of potential stress. While it's totally normal and expected to spend extra money or treat yourself when you're on vacation, it's easy to get quickly out of hand. Think about the type of things you want to do on vacation, such as shopping, excursions, theme parks, dining out, drinks, etc, and plan for them. Give yourself an overall budget or a specific budget for each category. This allows you to still have all the fun, but you won't be kicking yourself for spending too much money when you get home. You don't have to have every detail of your vacation planned out, but I do like to have an idea of what is available to do, and have an idea of those the things you really want to do and when. Prepare to be flexible in case of weather, closures, or just in case you want to change your plans last minute 🙂
Next week I'm pulling together some of my top tips for traveling long distances with kids. After living away from most of our family and friends for the past few years, I feel like this is something we have down to a science! If you have any questions ahead of time let me know in the comment sections, or feel free to email me at accordingtoblaire@gmail.com with subject "Ask A2B". If you subscribe to my blog, you will be able to access a free printable vacation checklist to help make your packing a little easier!
It's almost the weekend, hang in there 🙂 See what I've packed for our upcoming vacation below! To see what I packed for Blaire, go to this post!
xo, Stefanie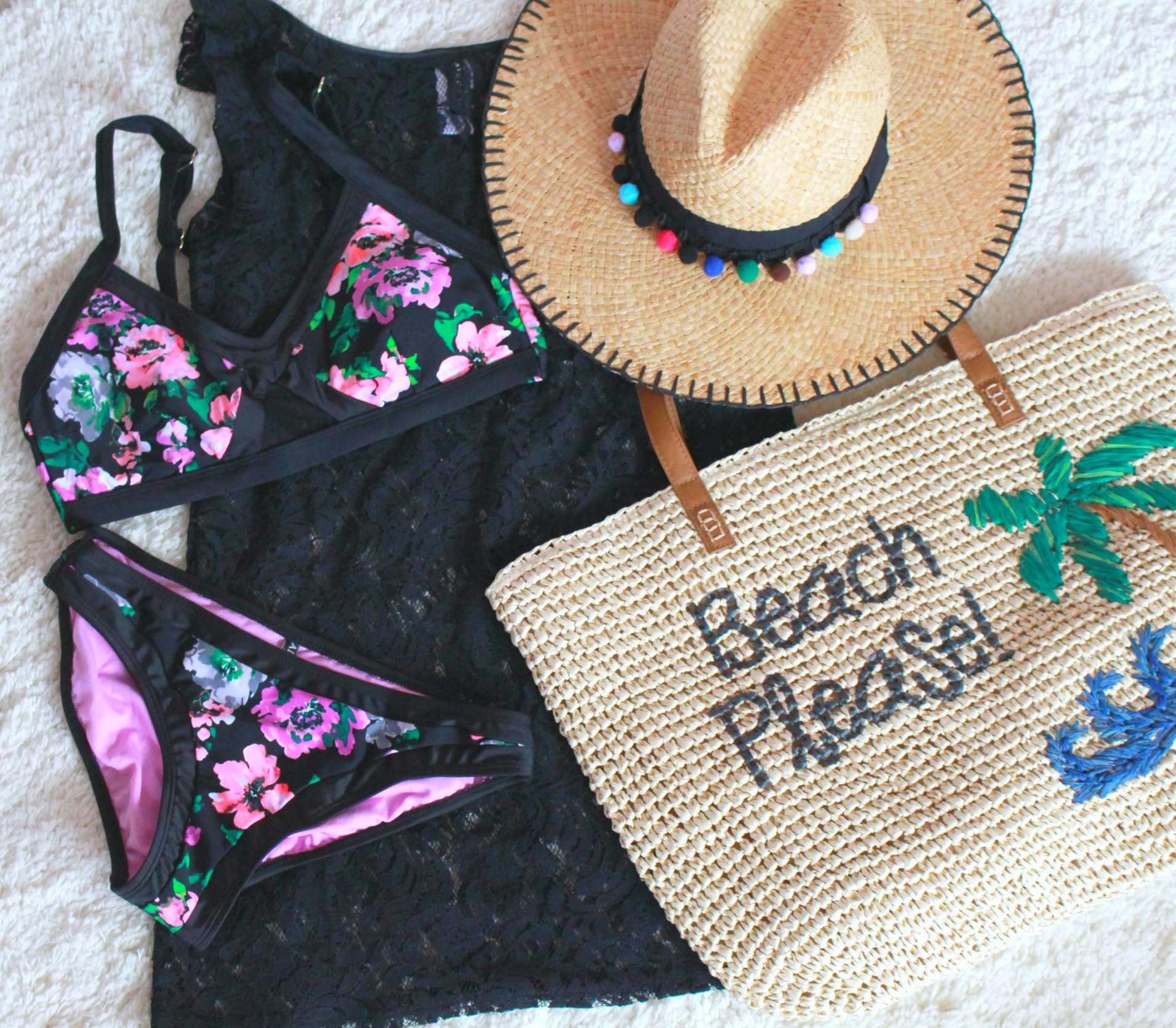 BIKINI: Adore Me | COVERUP: Adore Me | BEACH BAG: Nordstrom | HAT: Nordstrom s/o, similar here and here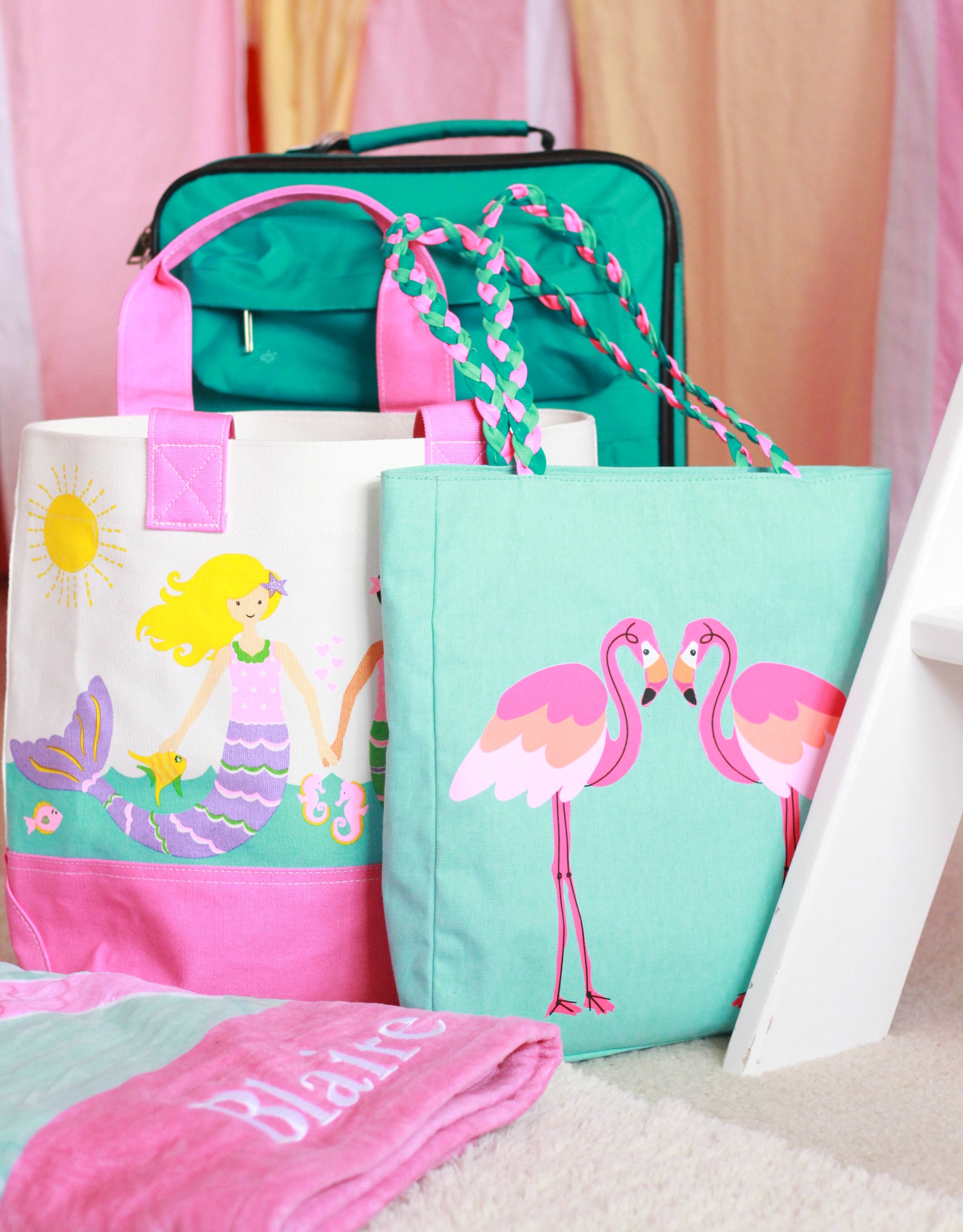 MERMAID BEACH BAG: Pottery Barn Kids | FLAMINGO BAG: Target | MERMAID TOWEL: Pottery Barn Kids | LUGGAGE: Kids Travel Zone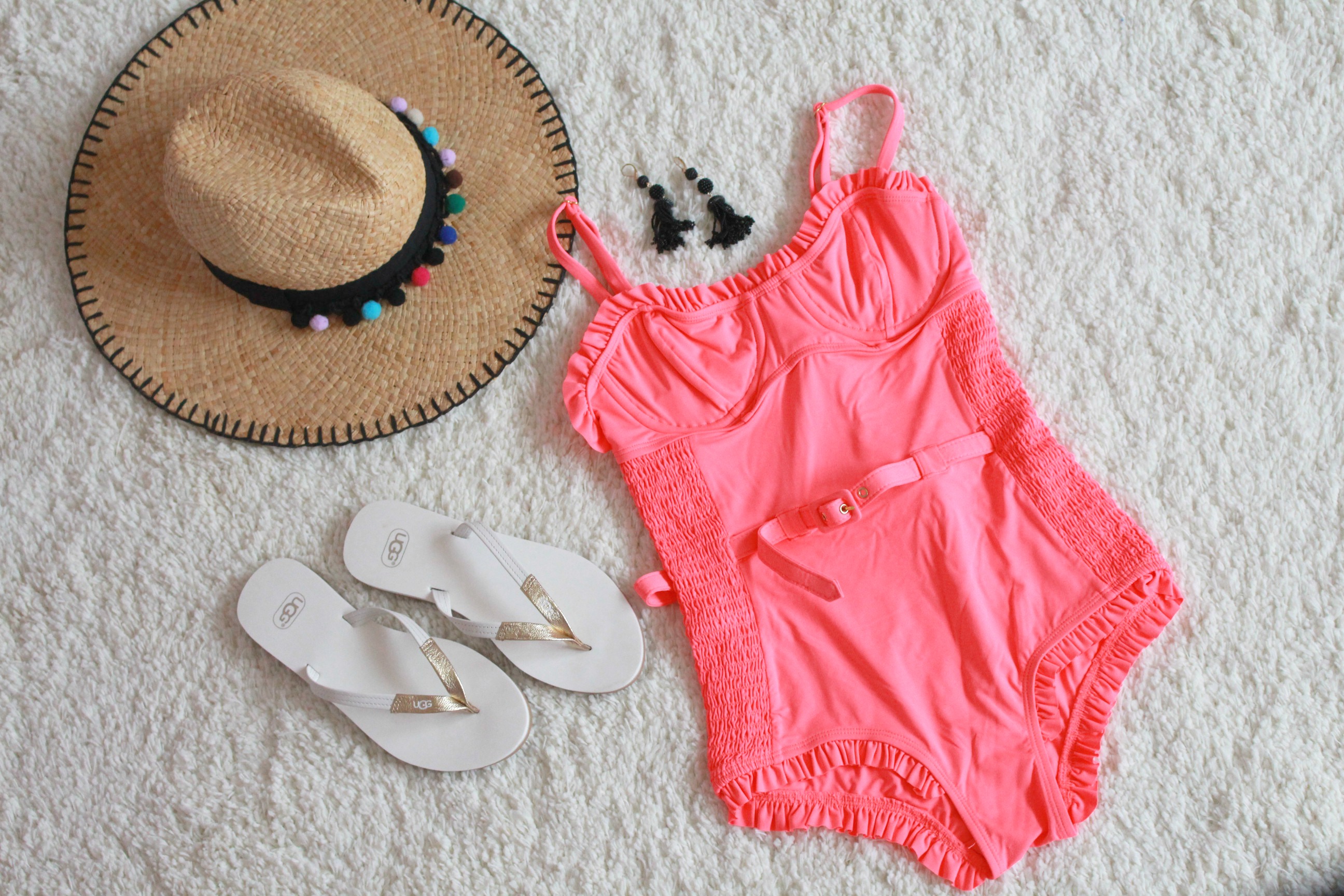 SWIMSUIT: C/O Wet Swimwear (coming soon) | SANDALS: Ugg | EARRINGS: c/o T&J Designs
TOP: C/O Plum Pretty Sugar | DENIM: White Skinny Jeans | WEDGES: Nordstrom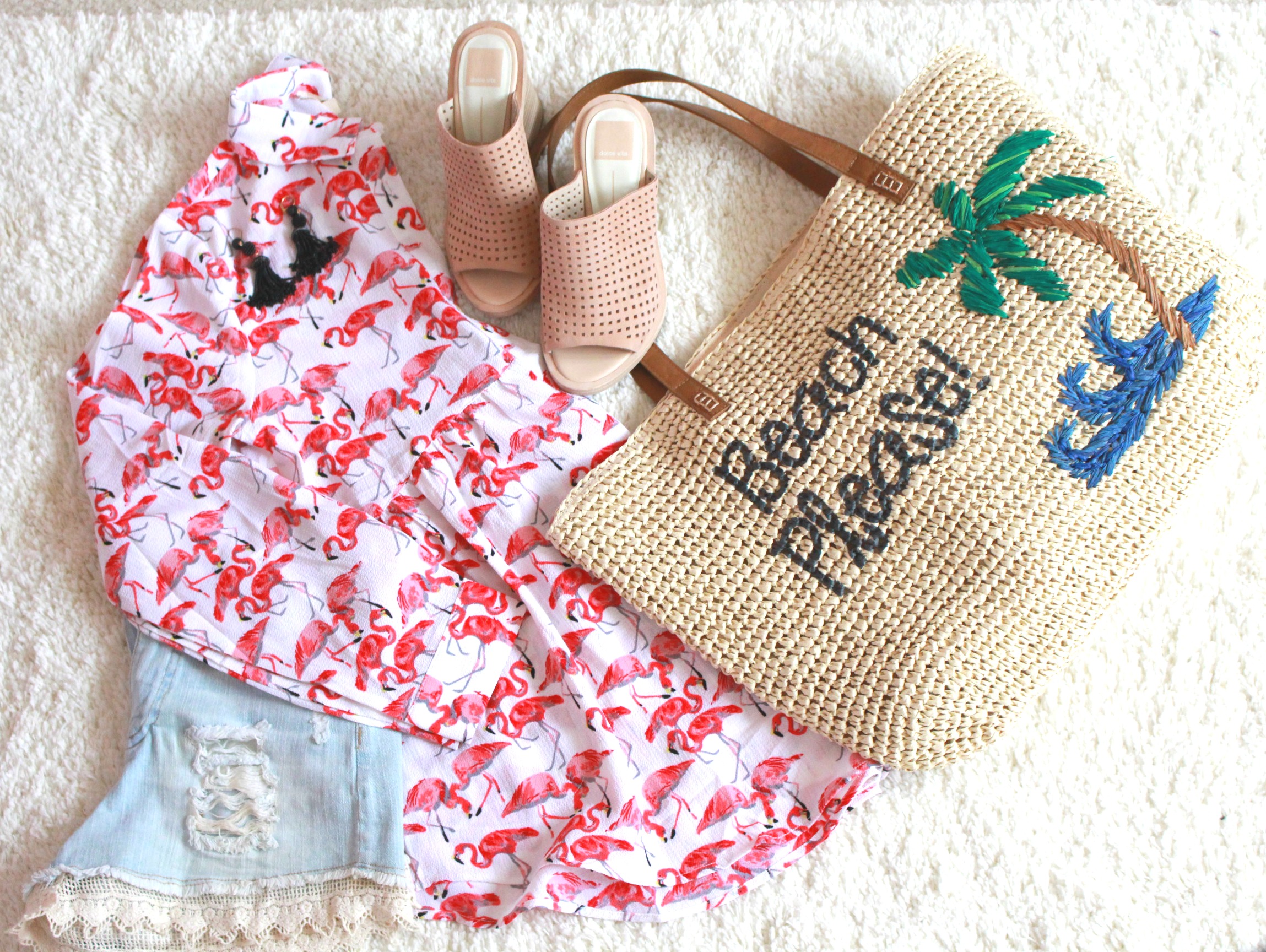 SHORTS: Lace Hem | TOP: by Entro, similar here
BLACK COVER UP: Asos | WHITE COVERUP: Nordstrom | SANDALS: Target | CLUTCH: Steve Madden s/o, similar here