Thank you Bella Baby Photography for sponsoring this post & capturing these precious moments of our family!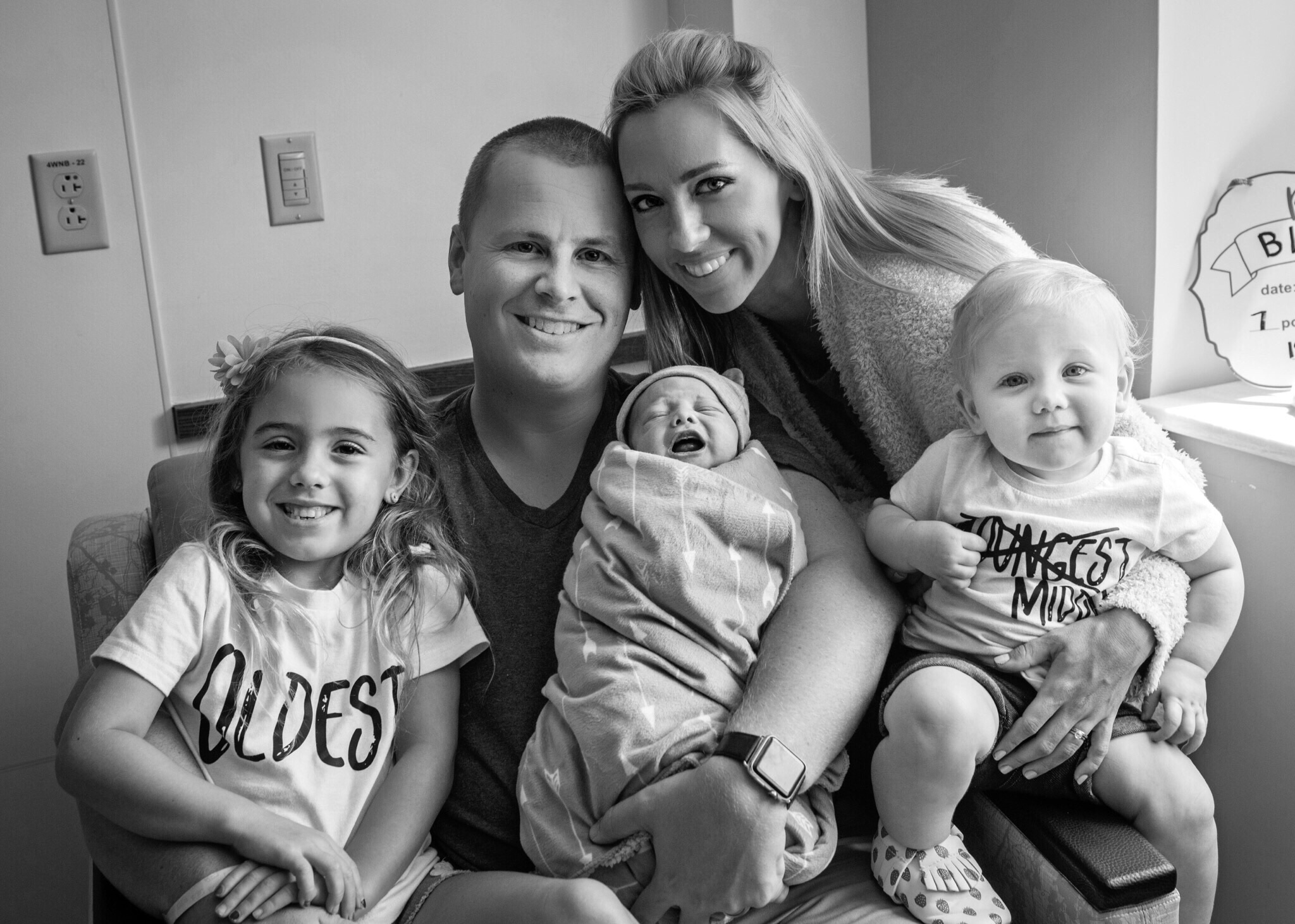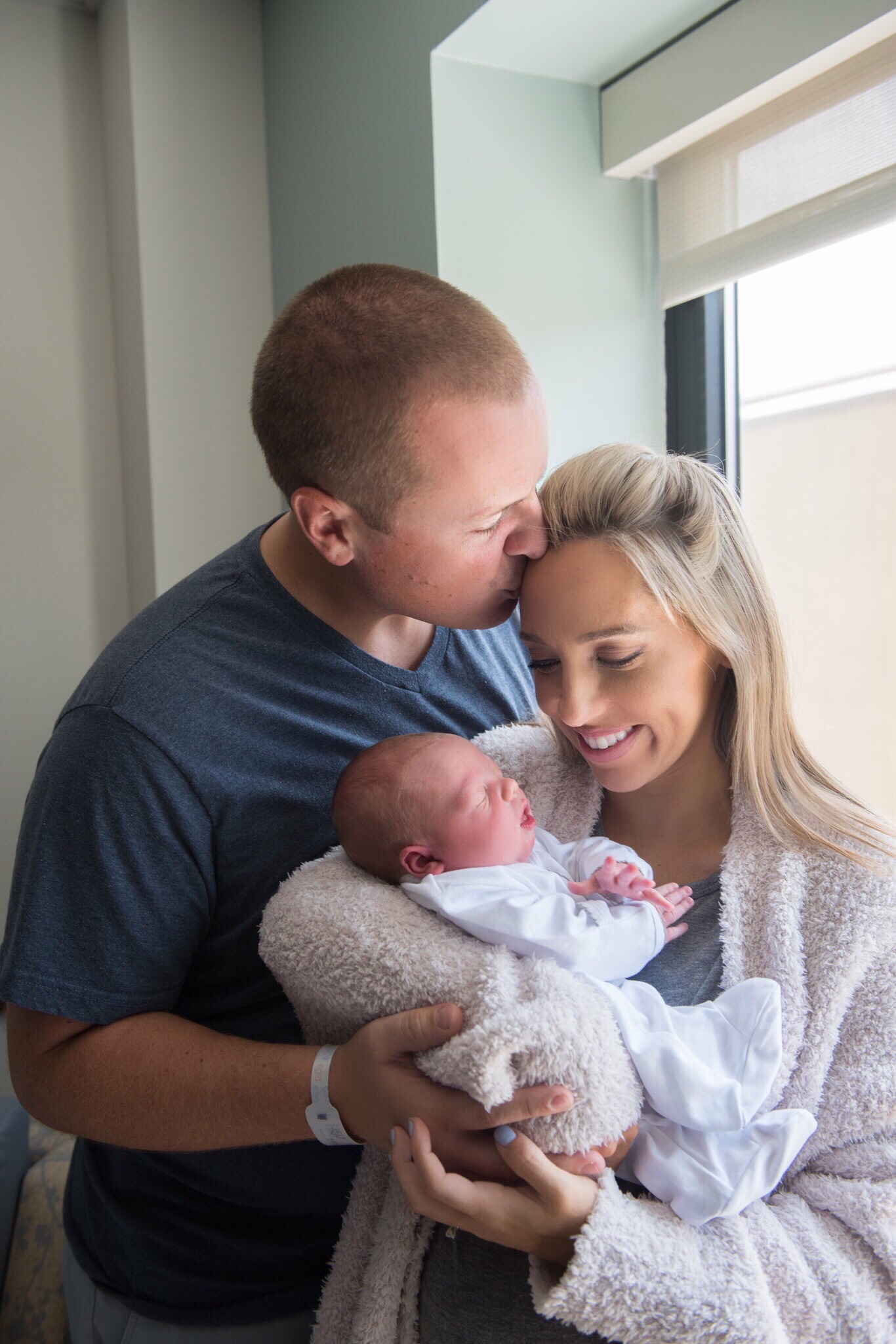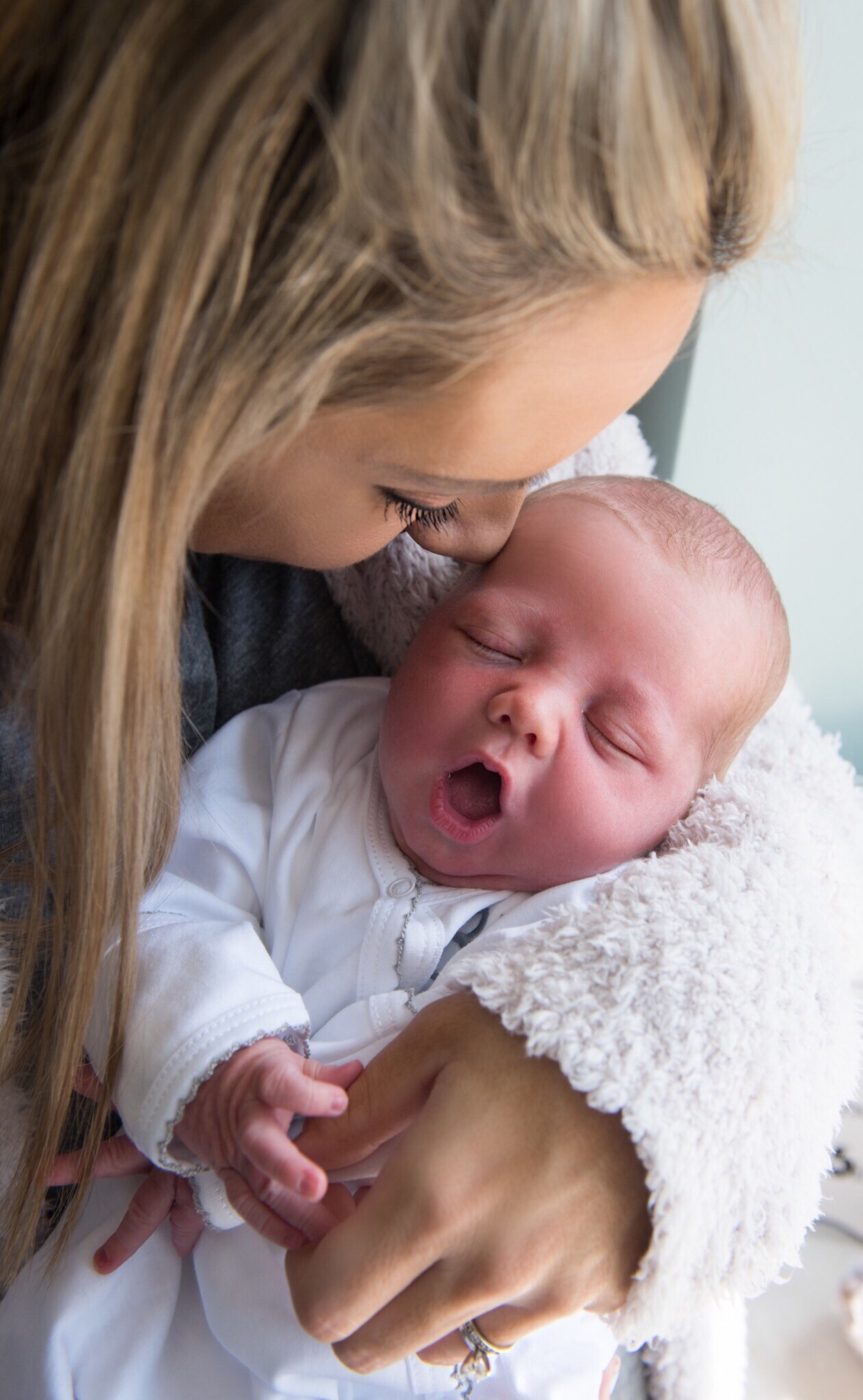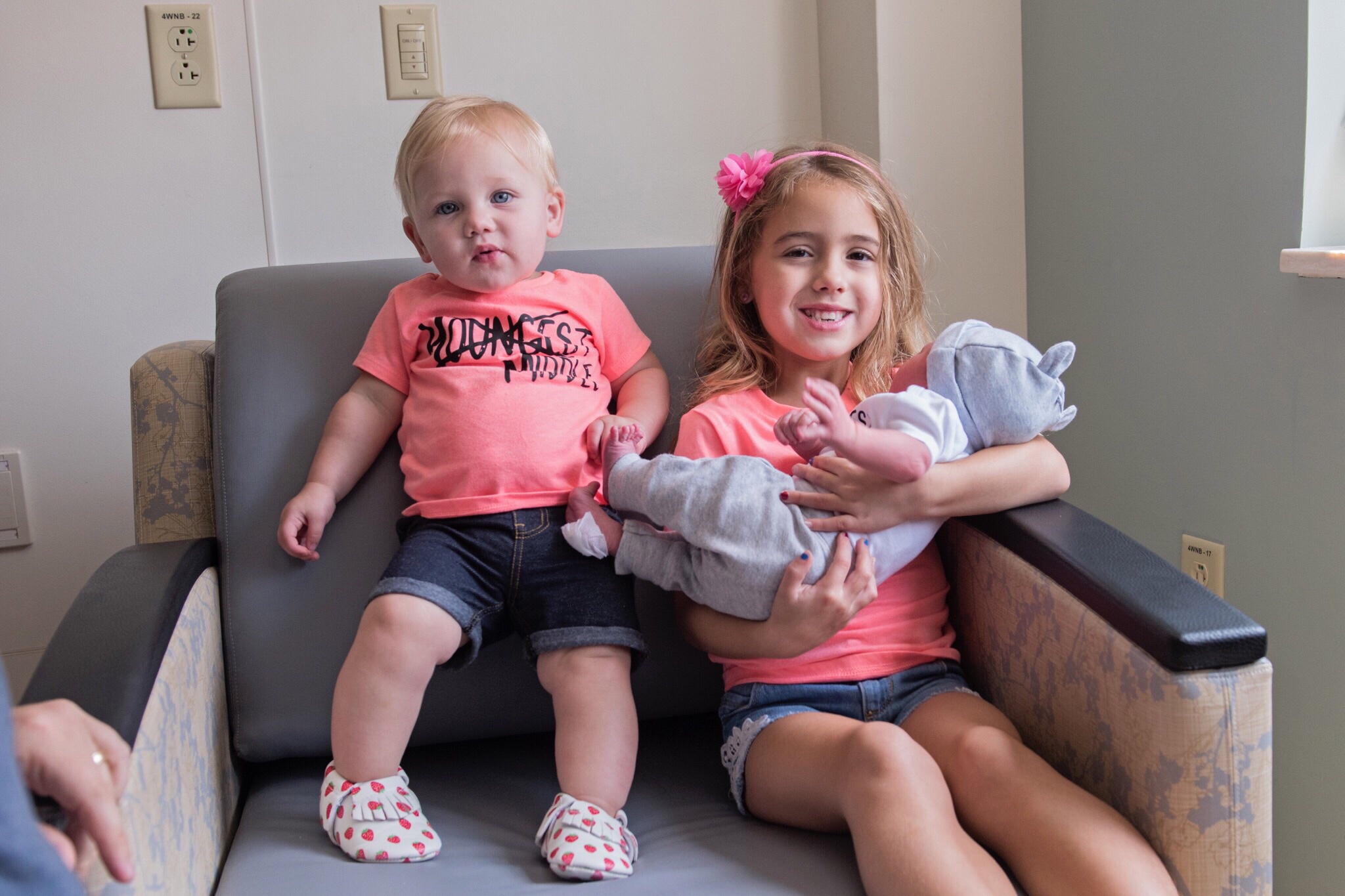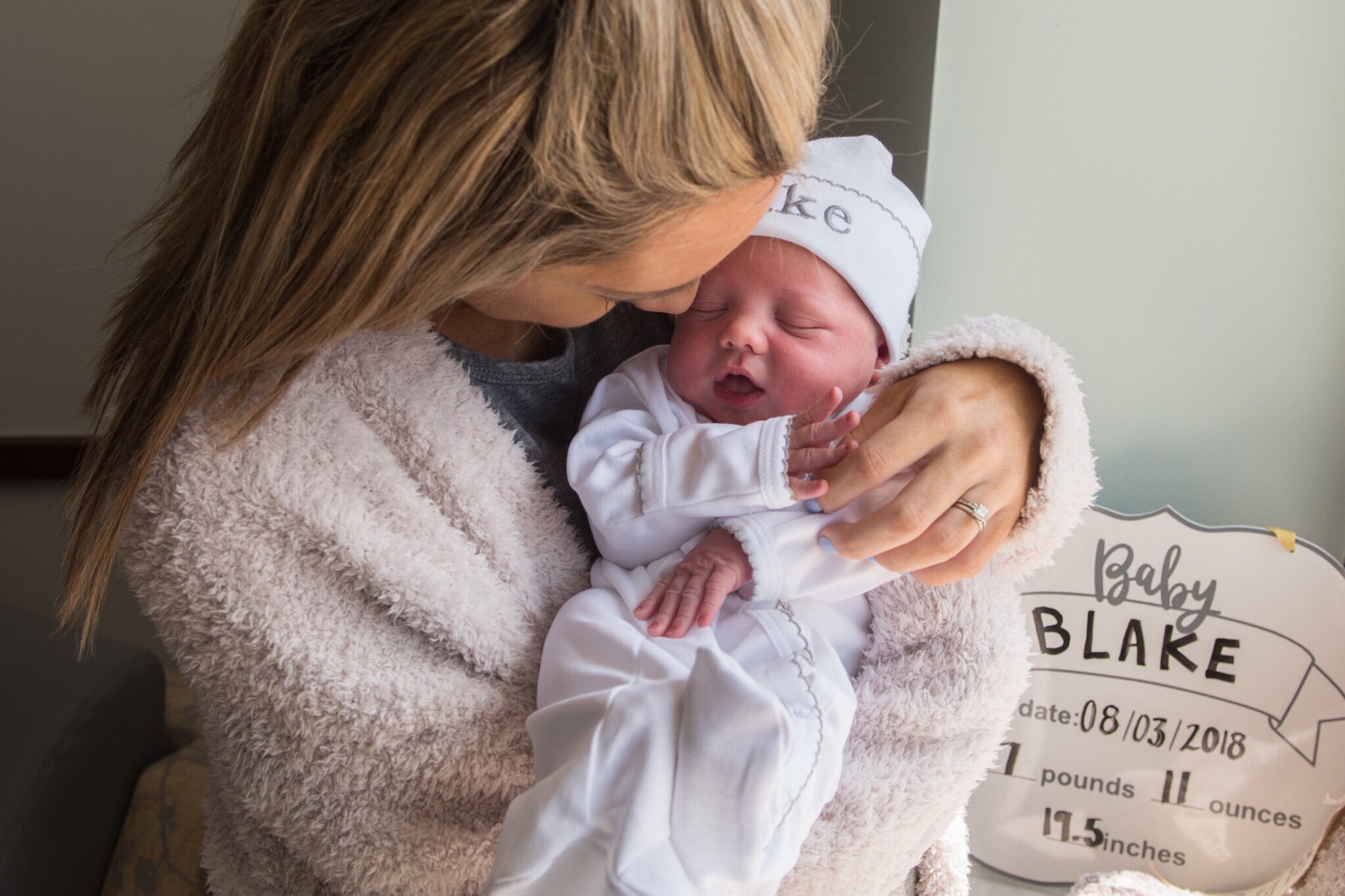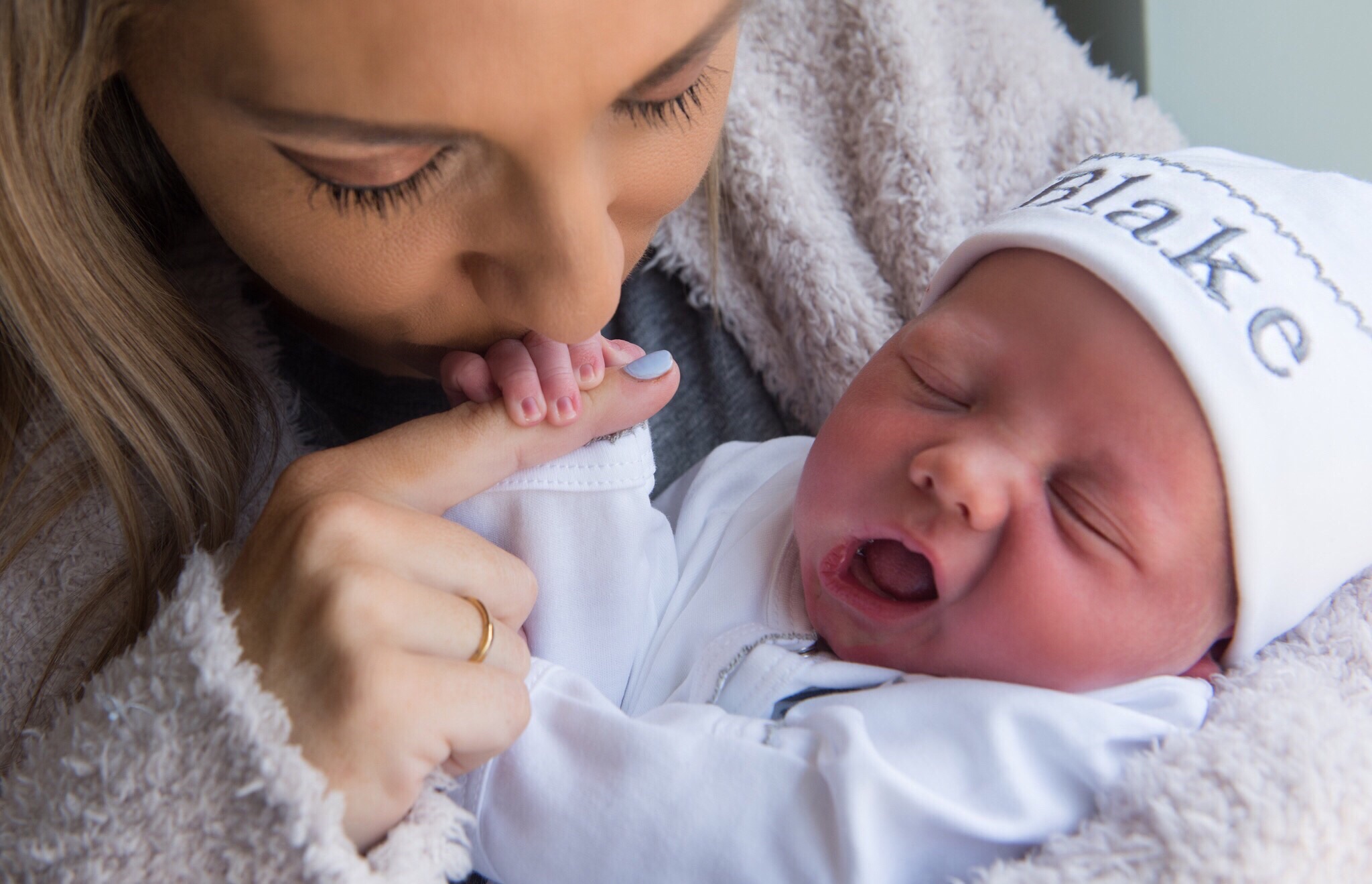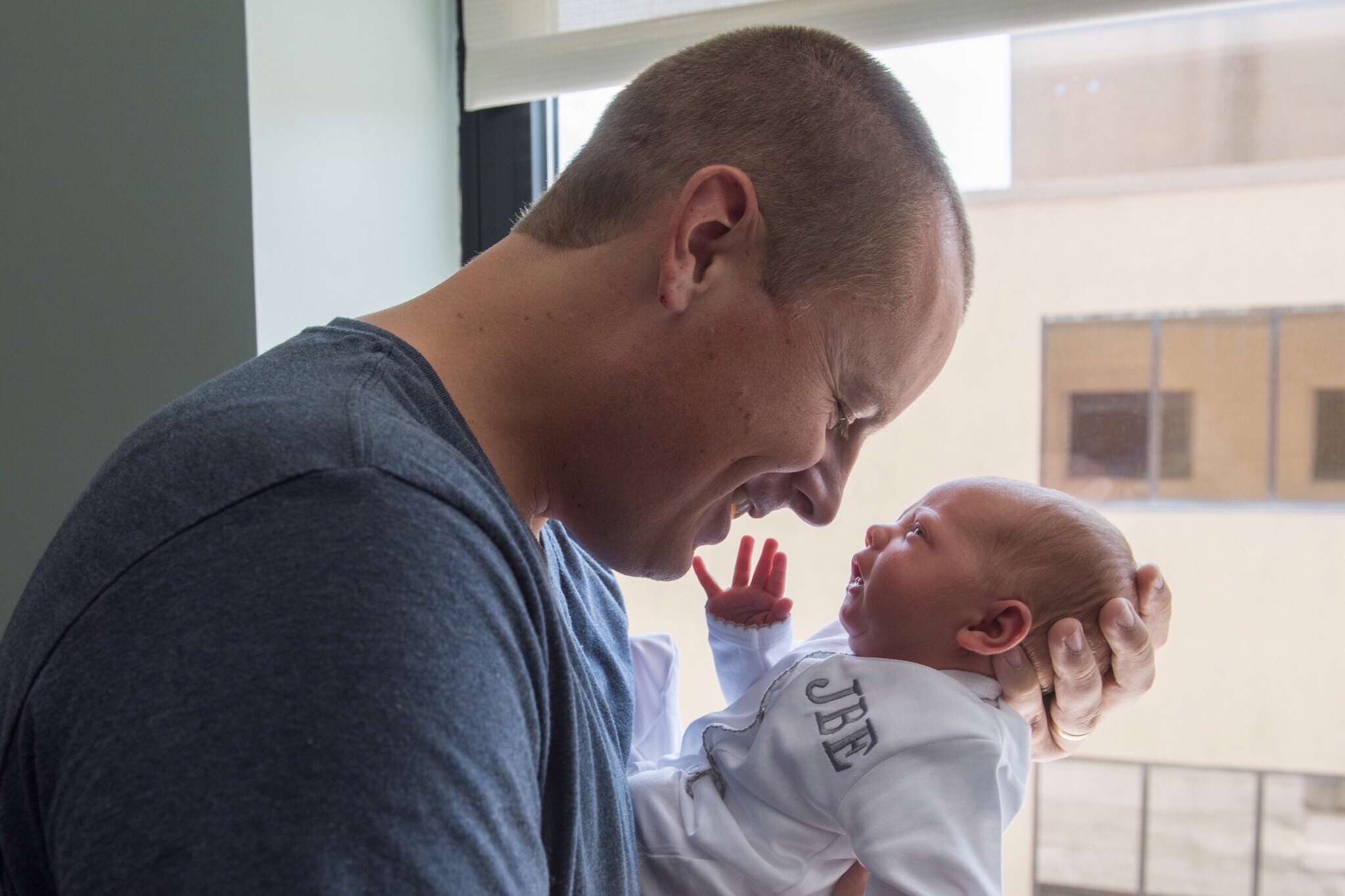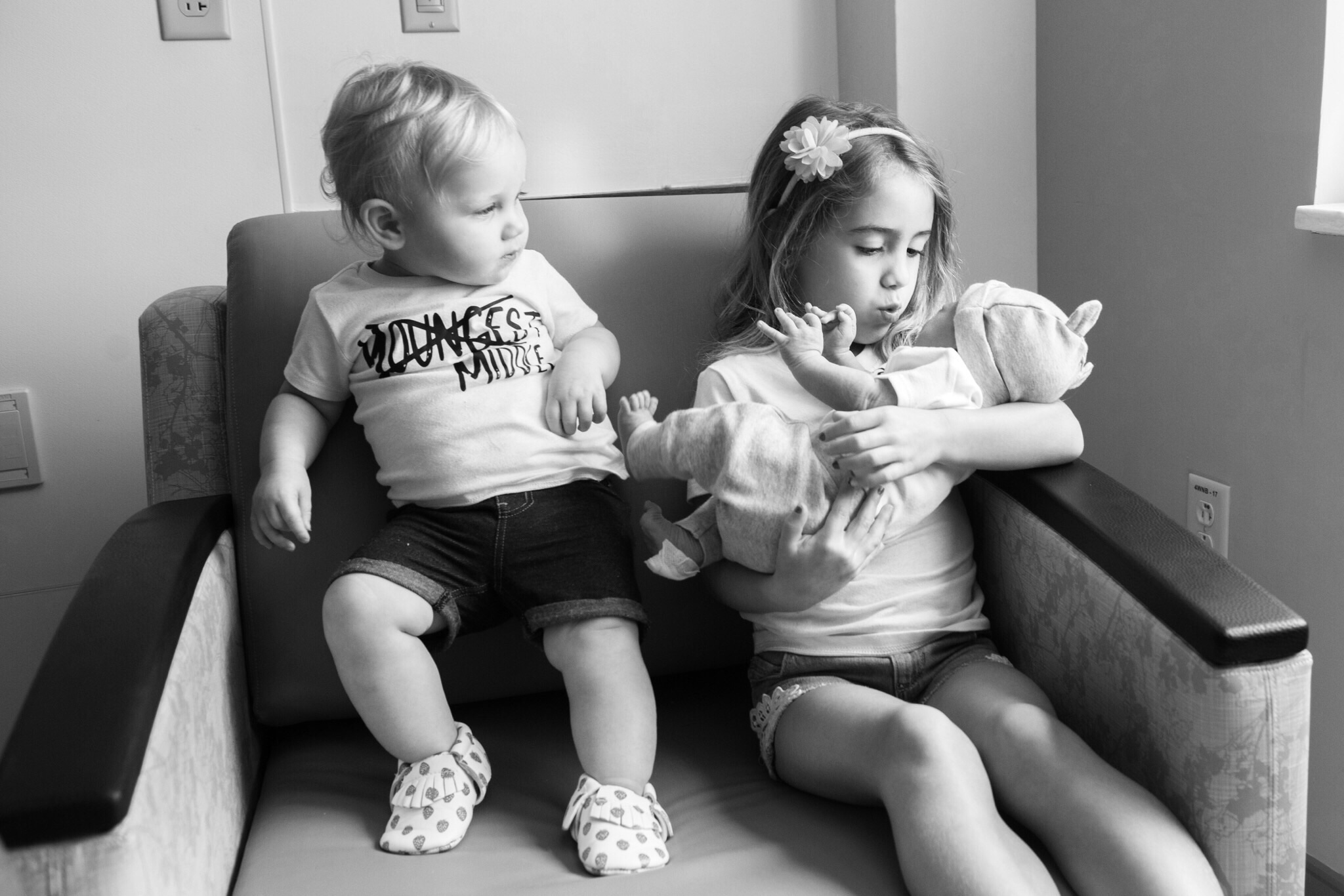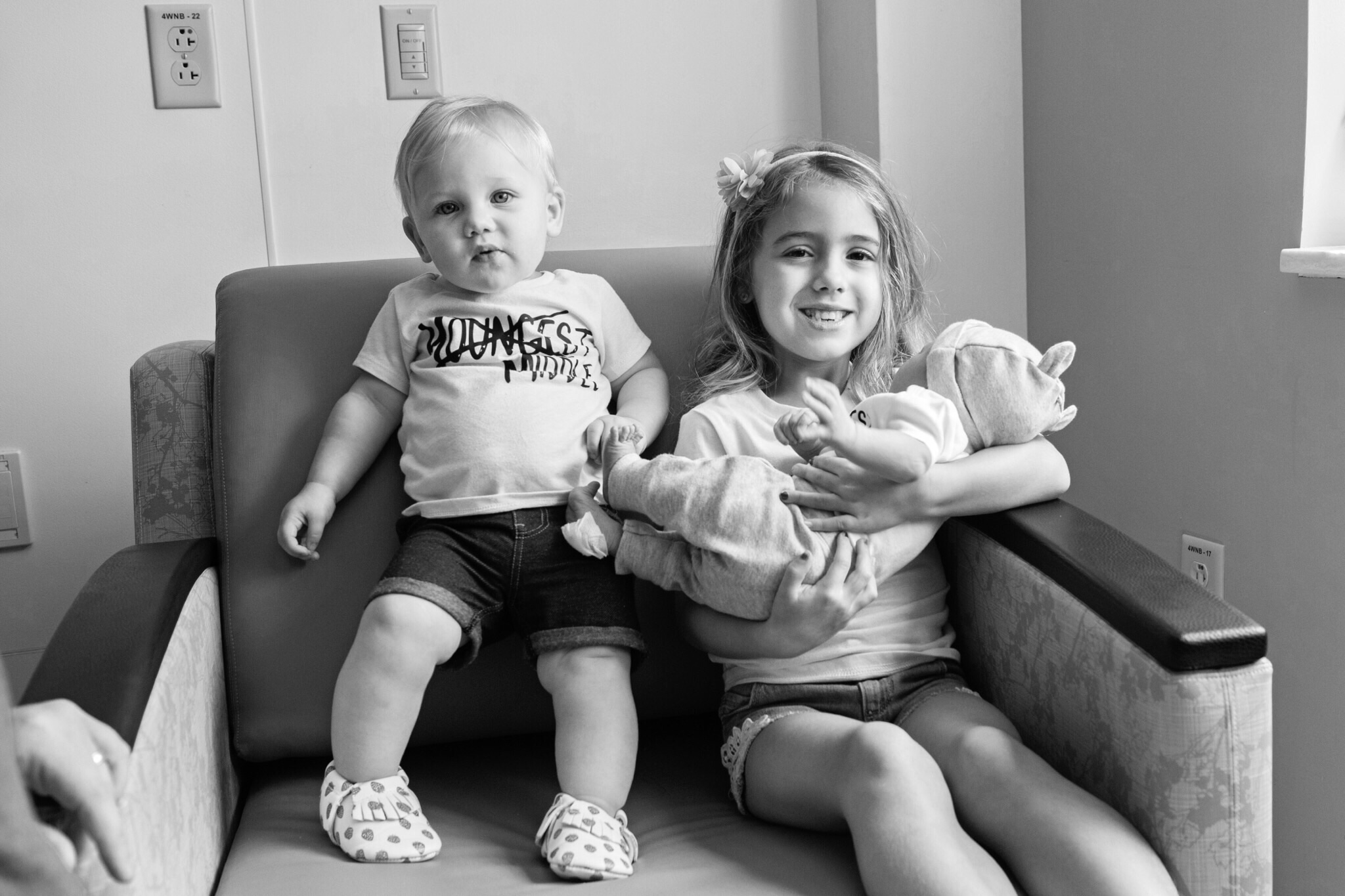 I can't believe Blake is almost four weeks old! and I also can't believe how long its taken me to finally get back on the blog and write this post. Let me be real guys, three kids is not an easy task. Honestly, they've all adjusted really well, and things have gone pretty smoothly overall, however it seems like when one kid needs something, the other two join in too!
I mentioned a few weeks ago (again, so sorry it's taken me THIS long!) that I would talk about repeat c-sections, emergency c-sections all about the recovery! As most of you may know I have had three c-sections now, the first one being unplanned, and the second two being scheduled at 39 weeks.
First I want to share Blake's birth story! Although it may not be the most interested birth story you've ever read, I couldn't have imagined a better day and a better birth. These photos I'm sharing above were taken by Bella Baby Photography, who I highly recommend! They came to me in the hospital, and made everything so easy and captured some of the most precious moments I could have asked for. It was so convenient, them coming to me in my hospital room, which this mama of three desperately needed, and their was no pressure to purchase the photos. I loved that they were able to include my whole family, and were super quick (15-20 minutes was all it took!) which was perfect for my impatient 15 month old! They even do maternity photos, family sessions at home, and more. Be sure to check them out here!
BLAKE'S BIRTH STORY:
Our precious little surprise, Jay Blake Eadie came into this world early in the morning on August 3rd. While we were pretty sure we wanted #3, we were a caught a little off guard at how fast it became a reality, finding out we were pregnant only 5.5 months after Brooklyn was born. I remember I was just getting back to my normal cycles, but I was off on my counting when I thought I was only a few days late, I was really a week and a few days late…
I have to admit I didn't think I was ready at that point for another baby and I was a little freaked out at the possibility, and started googling "why my period could be late other than being pregnant" but all the results were basically like – you're pregnant! Sure enough… my tests were very, very positive! Jason was extremely excited, I was more… shocked? But that shocked definitely turned into excitement, and now we could not imagine our lives without him here.
My pregnancy was really pretty smooth overall, other than having to chase after another baby, and taking up every inch of my insides, I really can't complain. We scheduled my repeat section for the morning of August 3rd, at 39 weeks exactly.
My surgery was scheduled at 7am, and we were told to be there at 5:30am, and when we left the house around 5:15am it was still pitch black outside. Such a weird feeling! I had to shower that morning per preop instructions, and when I got there we got right in and got everything going.
I feel like I was extra calm this time, mostly because my second one went so well, I love and fully trust my doctor, and it helps that my husband works in ORs and is extremely comfortable watching surgeries, (even mine!)
I got my IV, answered a million questions, met with my anesthesiologist who I loved and she made me feel so comfortable. I always seem to get nauseous because my BP drops pretty low, so she gave me a patch, meds, and a shot to make sure my BP would hold and I would be as comfy as possible. Then right around 7am, my doctor came in all ready to go, and then a few minutes later we were ready to head back!
One weird thing about c-sections, and maybe its all surgeries I'm not totally sure, but both scheduled c-section I had to walk back in to the OR with the nurse and staff, without Jason, before my spinal block. It's a really weird feeling. This time I literally looked down at the floor the whole time because I didn't want to see all the tools and equipment, I seriously like to just pretend that it's all magic behind that blue sheet!
I got my spinal block, and this time it was really easy, it honestly doesn't really hurt at all and I'm a HUGE baby. My nurses were all sooo nice and I was literally like hugging one while the anesthesiologist did the block. Immediately after I got it I got this rush of numbness down my whole body (basically just below my chest all the way down) and they helped lay me down, got my catheter in, scrubbed and prepped me, and then let Jason come in to be with me.
After testing to make sure I was numb and feeling good, my doctor came in and they got started pretty much right away. My doctor is so funny and told me jokes to distract me, and I squeezed Jason's hand the entire time for comfort. I did not feel any pain, any nausea, hardly any discomfort in any way. It was honestly about the best c-section and birth I could have asked for.  I believe they started the surgery at 7:30am, and Blake was already out by 7:37am. After he was out I literally could have cared less about what was going on behind the certain. They cleaned him off first, so it was a few minutes before I got to see him and hold him. But I got to hold him first, which was so neat! When Brooklyn was born, for some reason they wouldn't let me do skin to skin at the last minute, but Jason got to hold her while I stared at them and rubbed her cheeks. There was a ton of pressure and tugging when they pulled him out, but it didn't hurt, just a weird feeling. I could not believe how fast he was in my arms.
 I know a lot of people have feelings about sections not being real births, or being the easy way out, and I can't speak for those who have had vaginal births. I was extremely lucky with all of my surgeries, and none of them being really that bad at all, but it is major surgery, and while you aren't doing any of the work, your body is going through sooo much and it can be so terrifying lying there basically helpless on the operating table. So if you are a c-section mama, you are one incredible and strong mama!
Since this post was already so long I decided to separate it from the c-section recovery post! You can find that post here.