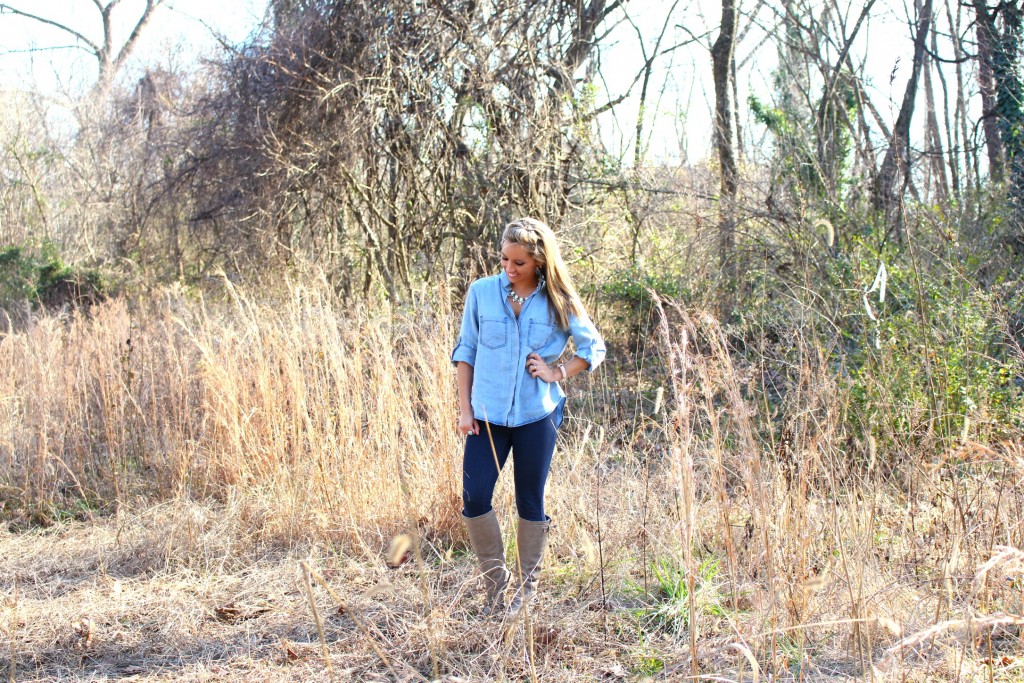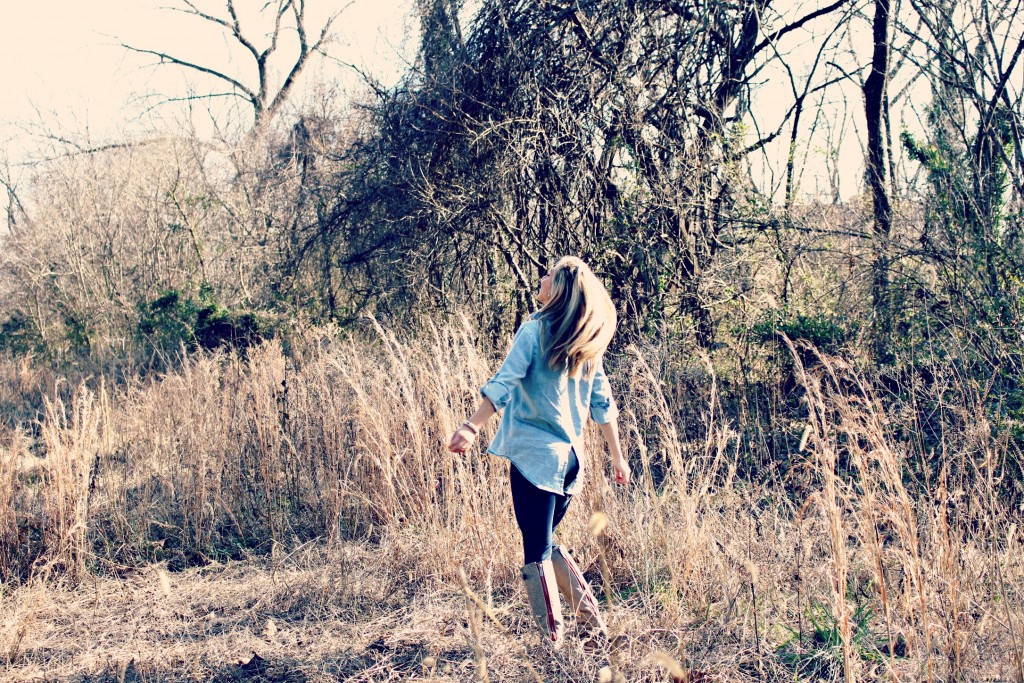 Denim Top // Skinny Jeans // Boots // Necklace
This past weekend my husband and I went downtown with our daughter to walk through the city parks and grab some lunch. One of my favorite things about living in Richmond is that there is always so much to do and see for free or inexpensively. Another favorite thing is that even though it's the middle of February and the temps are chilly, the sun is always shining and makes you feel like you don't even need a coat! The grass is still green and the magnolia trees are full of their dark green paper leaves.
I was super comfortable sight seeing around Richmond in my favorite Paige denim (seriously the best!) Paige jeans are my jam because I have a booty and a slim waist and they are one of the few brands I've found that fit well all over. You can even find them on major sale at Nordstrom and Nordstrom Rack if you're lucky!
If you don't have a chambray top, then I suggest you reconsider… it creates such a chic and simple look and really allows you to dress it up any way you'd like. A total neutral staple piece you must have.
My necklace is from Mod & Soul (full look and review coming next week!) and I absolutely love it. It's the perfect mint green color and it sits perfectly on my neckline. I hate when bulky necklaces have too long of chains and then they end up hanging too low and looking weird. But this one is comfortable, not heavy and really flattering!
Next I'm sharing some of our family photos with you, starring the one and only Blaire. Trust me, you're going to love what she decided to wear 🙂 See ya'll soon!