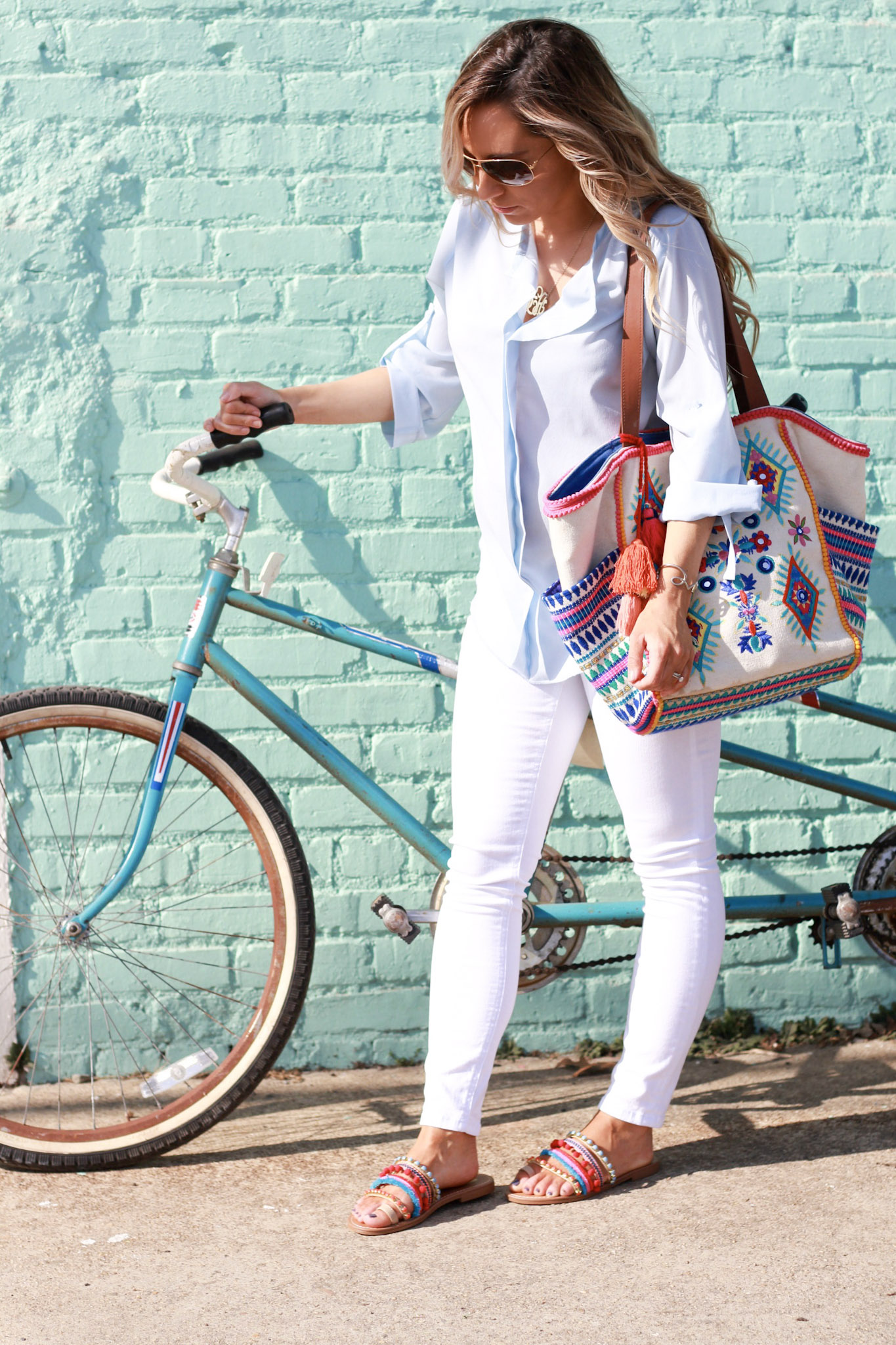 Can someone please pinch me? This warm weather came a couple weeks ago and hasn't really left… it's got me thinking it's spring already and I have to remind myself it's still February! I'm fully embracing it and going all out on the pom pom, embroidery and pops of color. We live about an hour from the beach, and it's so tempting to pack up and go, and if we did – this outfit would definitely be top on the list.
I've been searching for a good white jean forever. I found one I liked before I was pregnant, but they were a little thick, so not the best when the weather was warmer. I recently came across these for only $37, and the brand carries both maternity size and regular size. They are the perfect thickness and the fit is great. If you are in the market for maternity jeans – I highly recommend these because they're under the belly and very spring friendly!
And can we talk about these colorful slide on sandals for a minute? Super affordable, crazy cute, and I'll literally be wearing them everywhere this summer. At only $27 I doubt they will last very long!
We have a trip to Disney planned this spring, but this outfit is making me dream of the Carolinas. We've been the last few years since it's only a couple hours away from here, and there's really not much like it. Maybe after the baby is born I can convince my husband to take us on a little family beach trip to South Carolina…
Thanks for coming by! I'd love to hear your thoughts in the comment section 🙂 xx, Stefanie
Photos by SheSawStyle