Gray Fringe Sweatshirt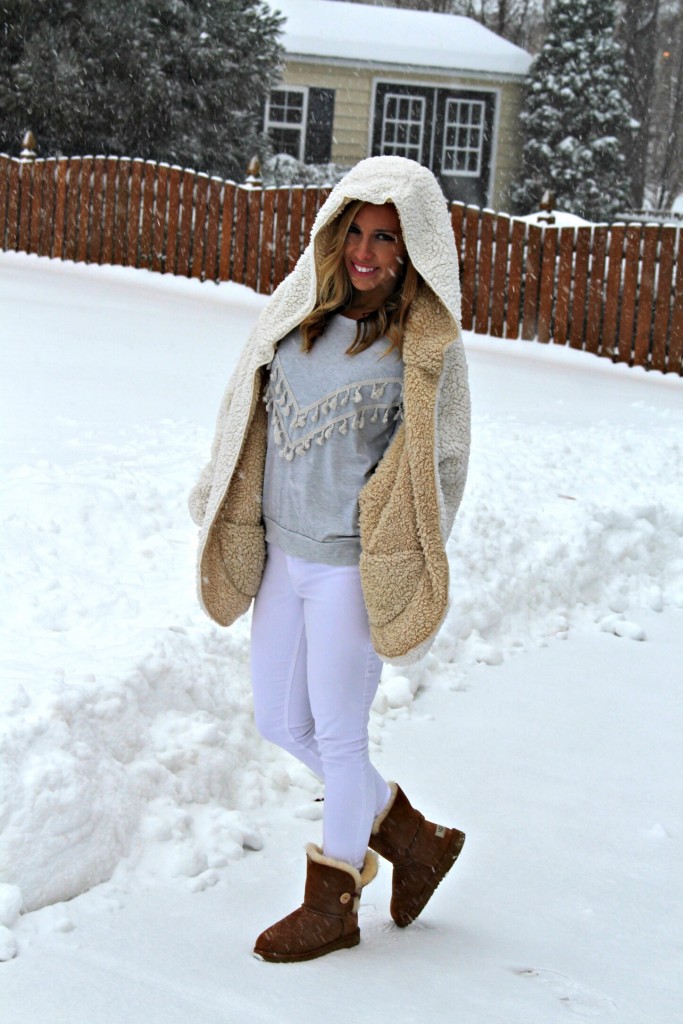 Hey there gorgeous! This time last week Virginia was drowning in heavy snow, and I lasted about 16 seconds outside. It wasn't even THAT cold but the snow was coming down so hard that you were getting wet almost instantly. It was pretty fun playing in the blizzard for a bit though, and of course I had to look my best dancing around in the winter wonderland.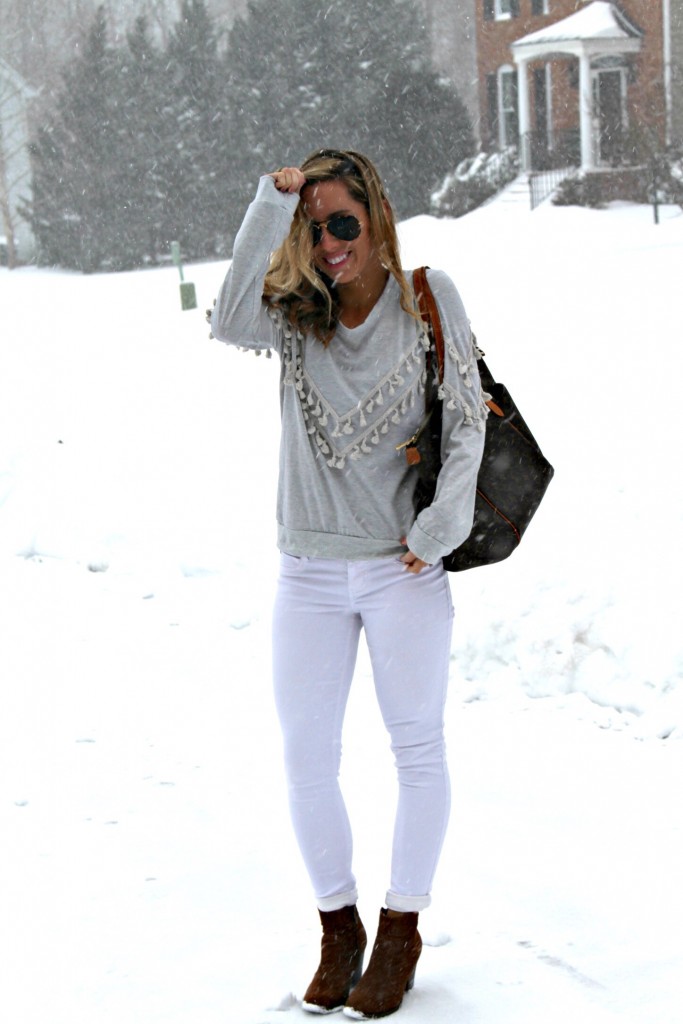 I'm wearing my favorite new top from Shein, a gray fringe sweatshirt. Its soft, lightweight, comfortable and super cute. I love the detail and the neutral color. My favorite thing about Shein is the prices and the trendiness of their clothes and accessories. It's definitely my go to place when I want to look fashionable on a budget. My jeans are from Nordstrom, and my booties (oh I love them so much!) are on sale.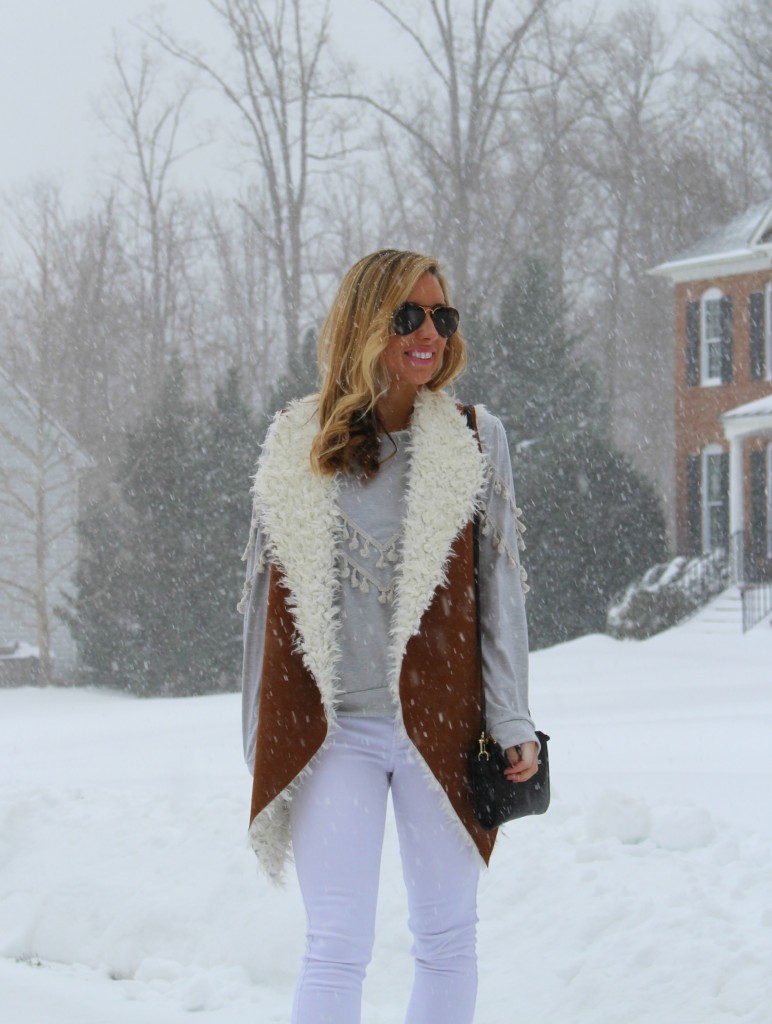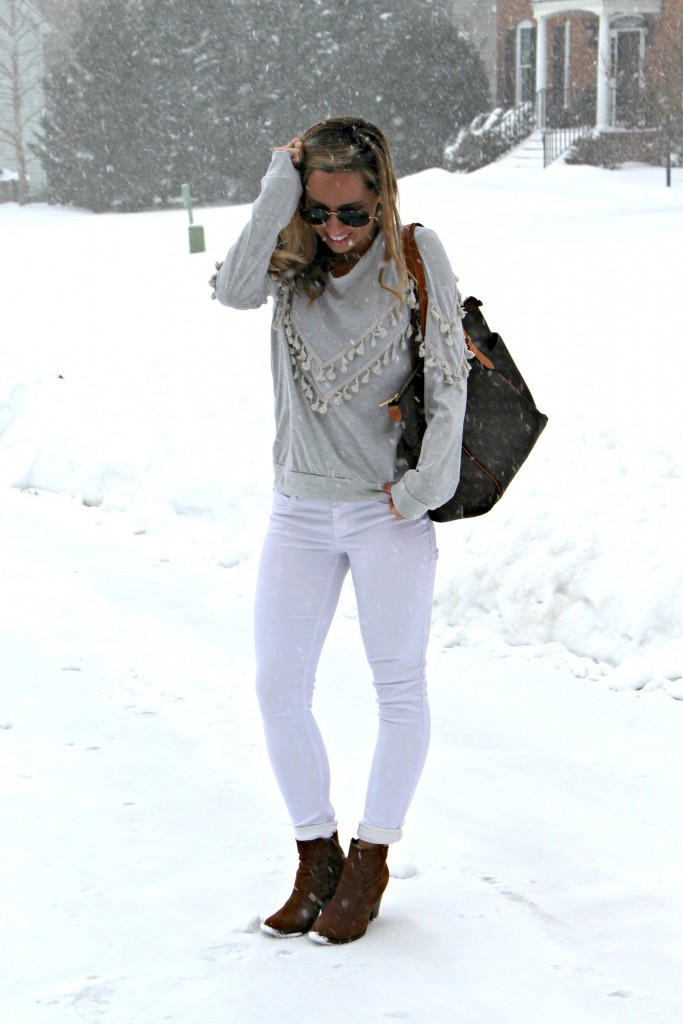 Finally to finish off my look and actually stay warm is this amazing sherpa coat from UO. I LOVE IT and it comes in a few different colors. I seriously want them all. The price is awesome & its the softest thing I've ever worn. Did you get snowed in last weekend??
I'd love to hear about it on IG or here in the comment section!
Booties // Sweatshirt // Coat // Jeans // LV Bag (similar Here)