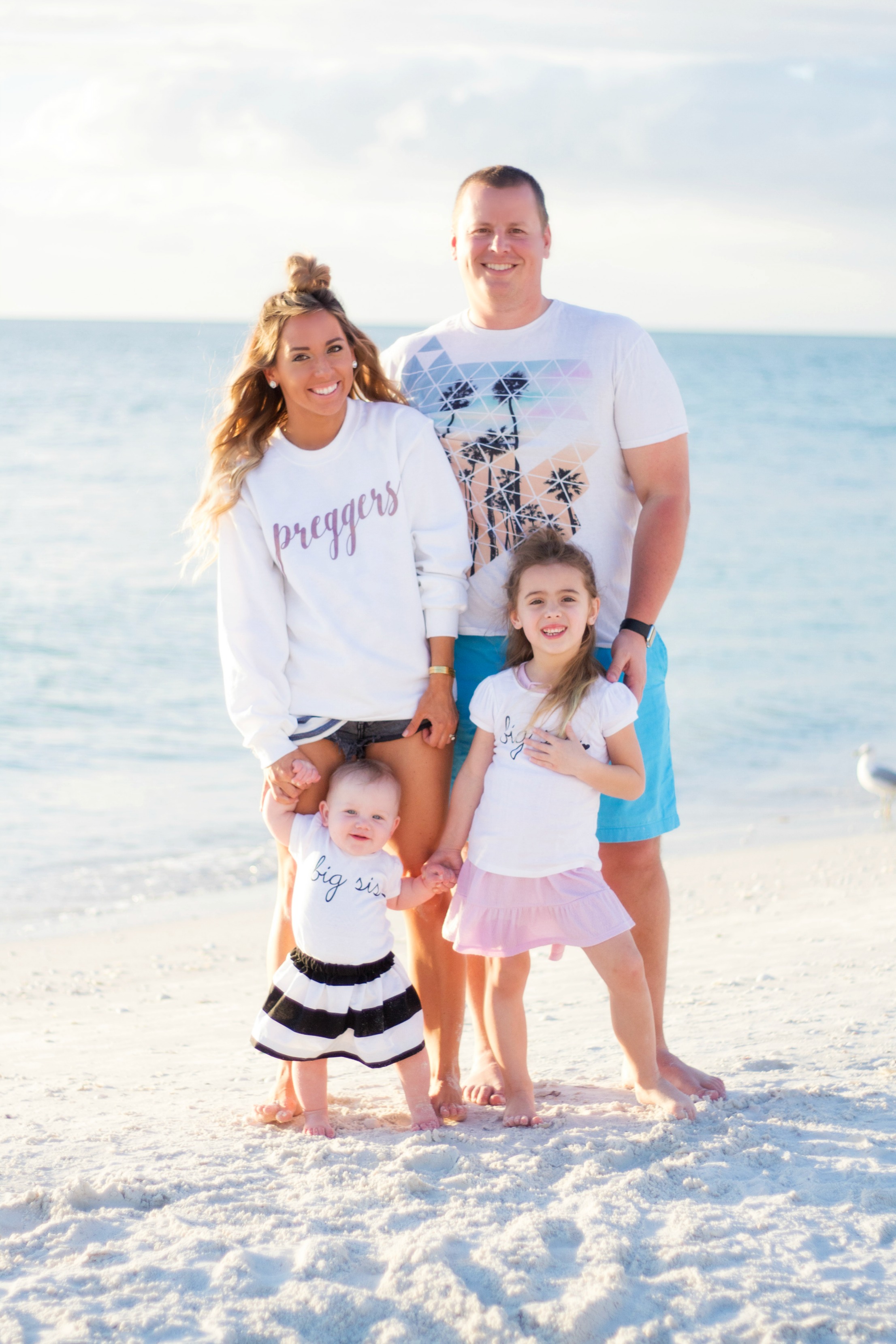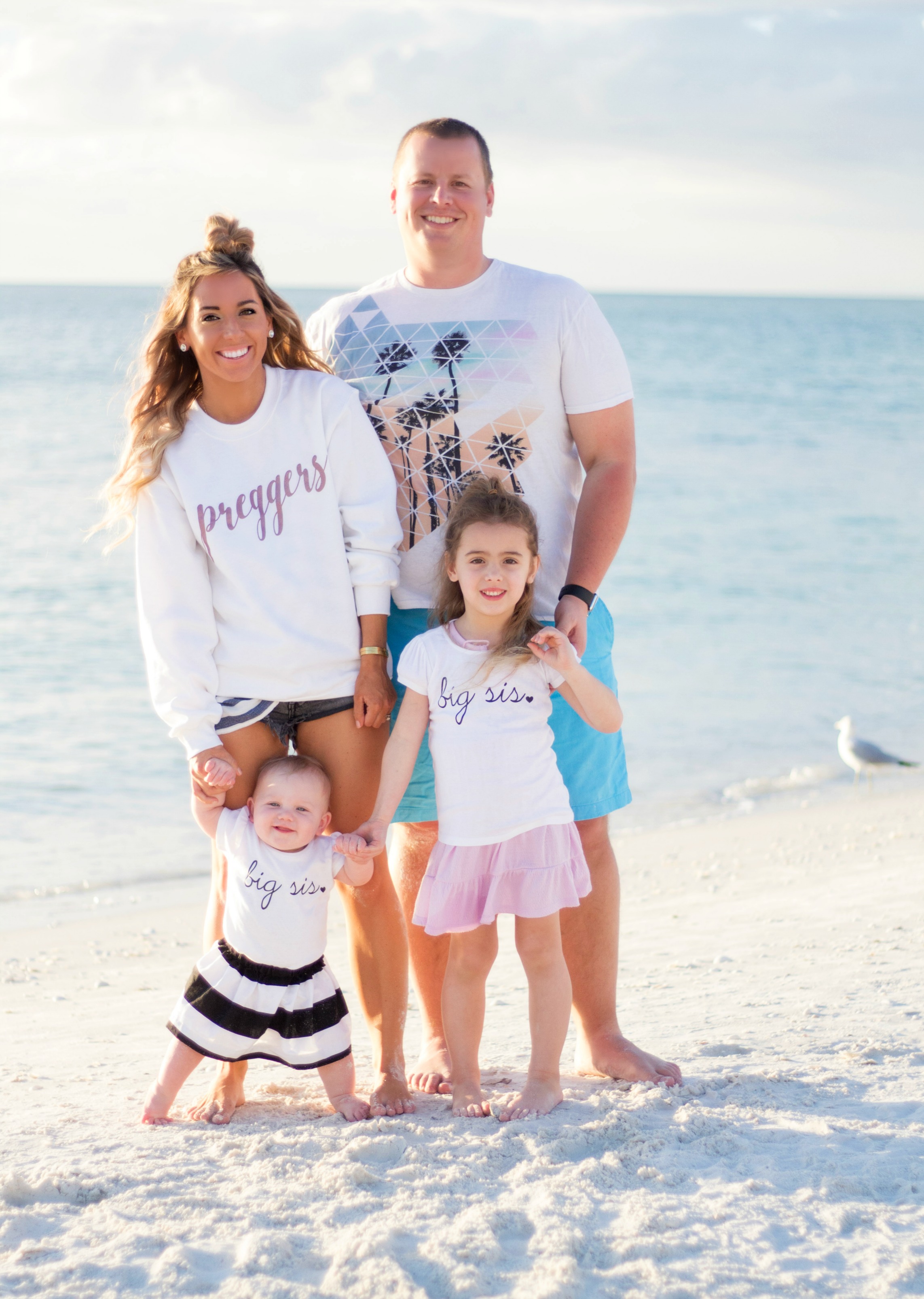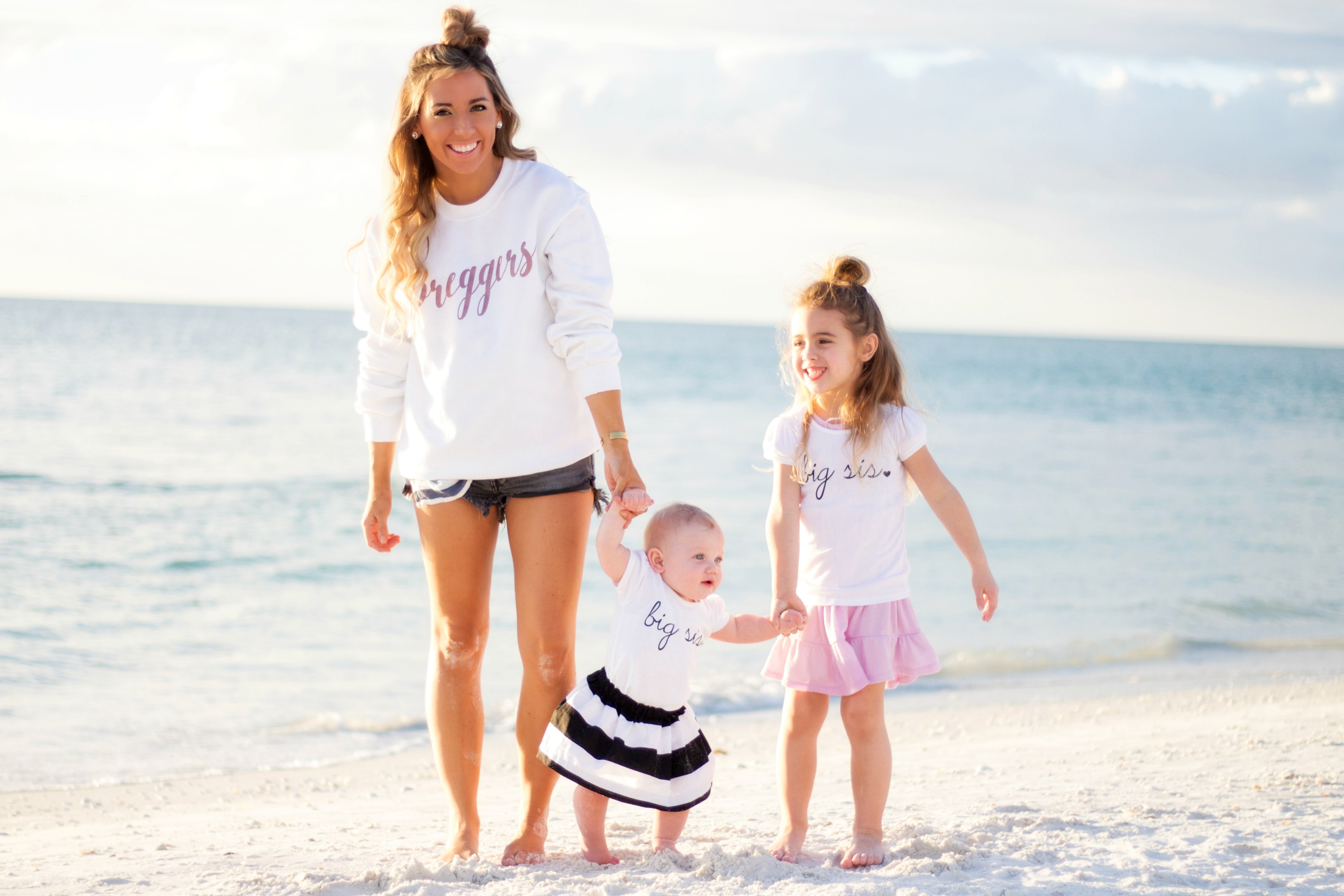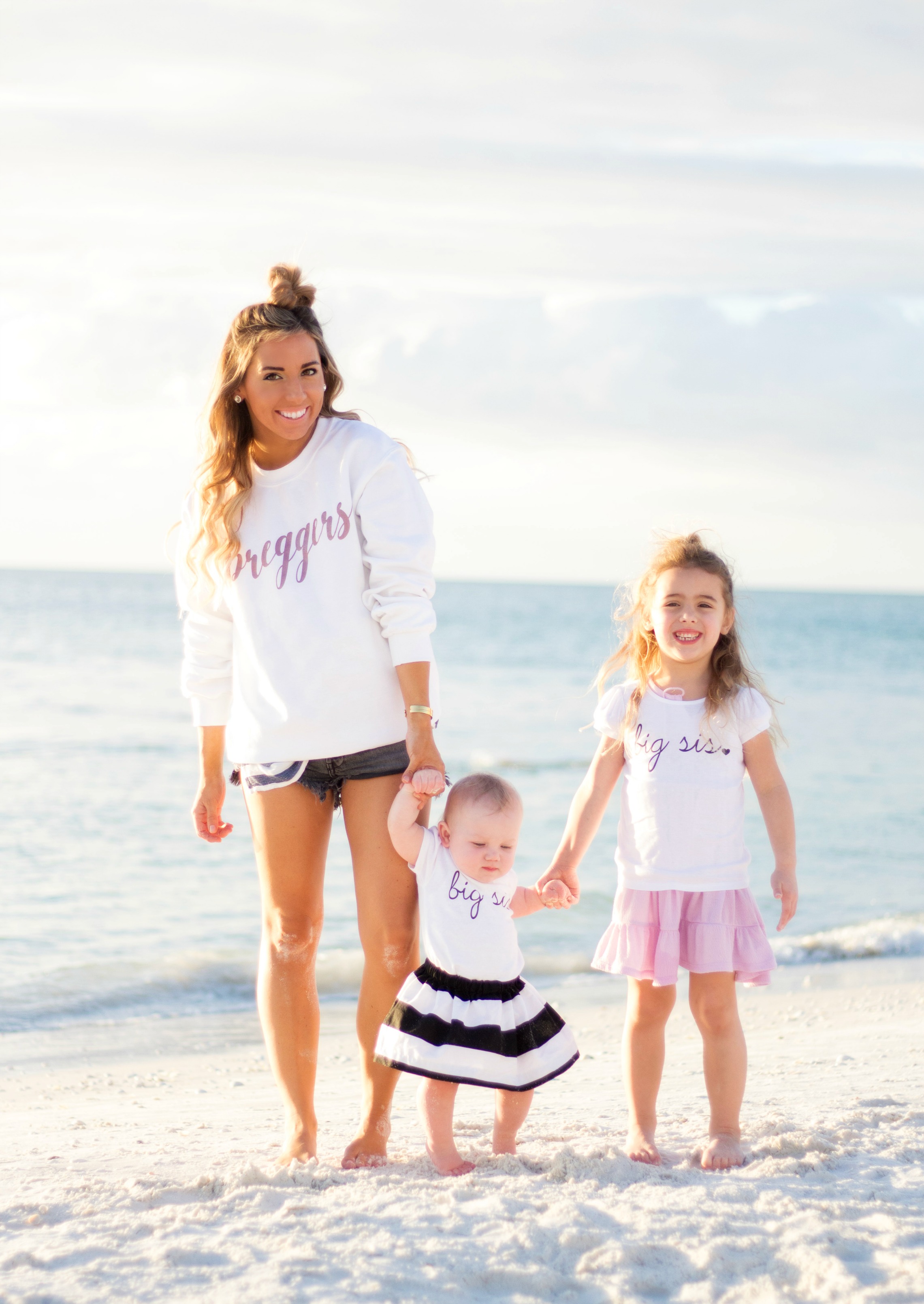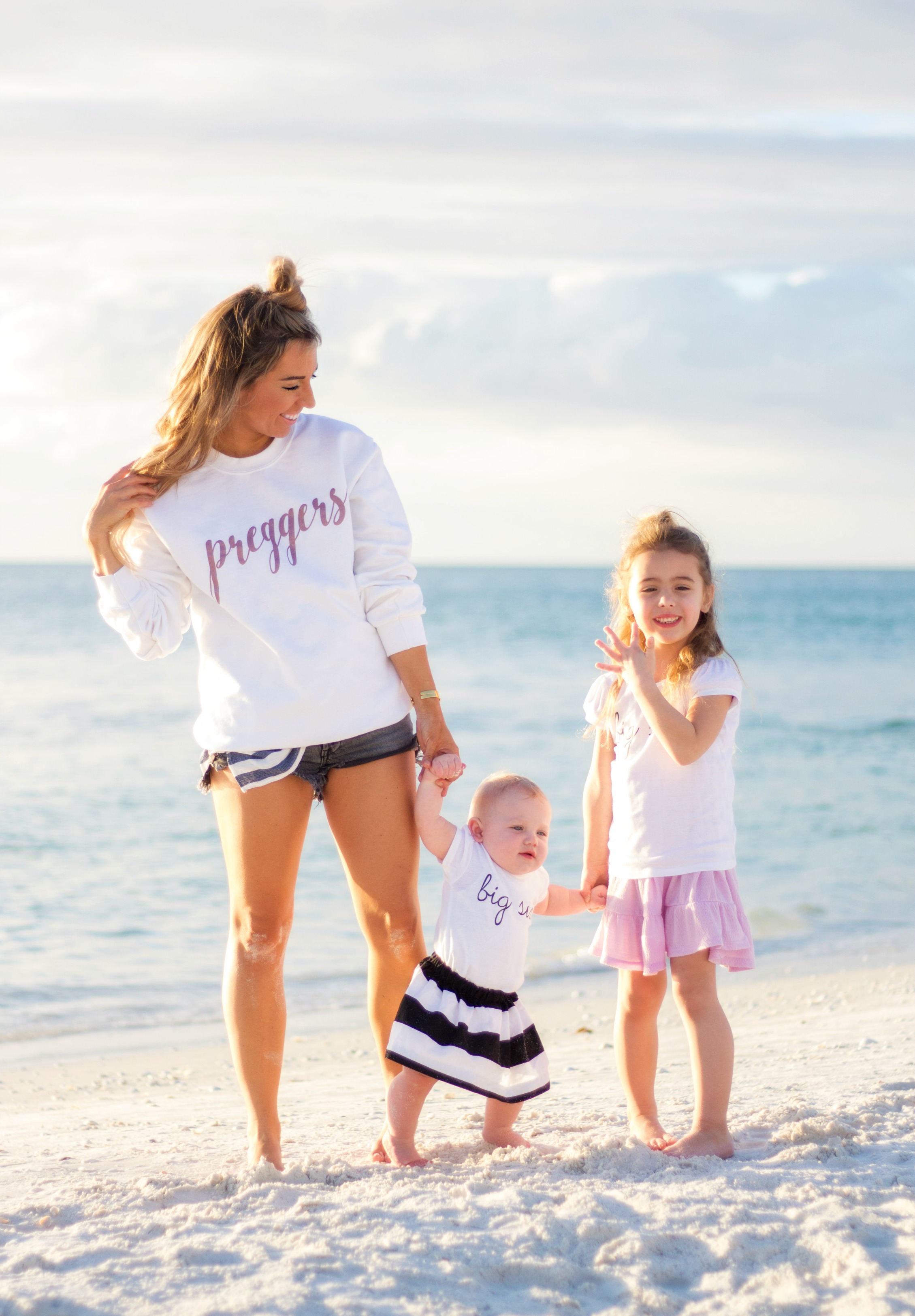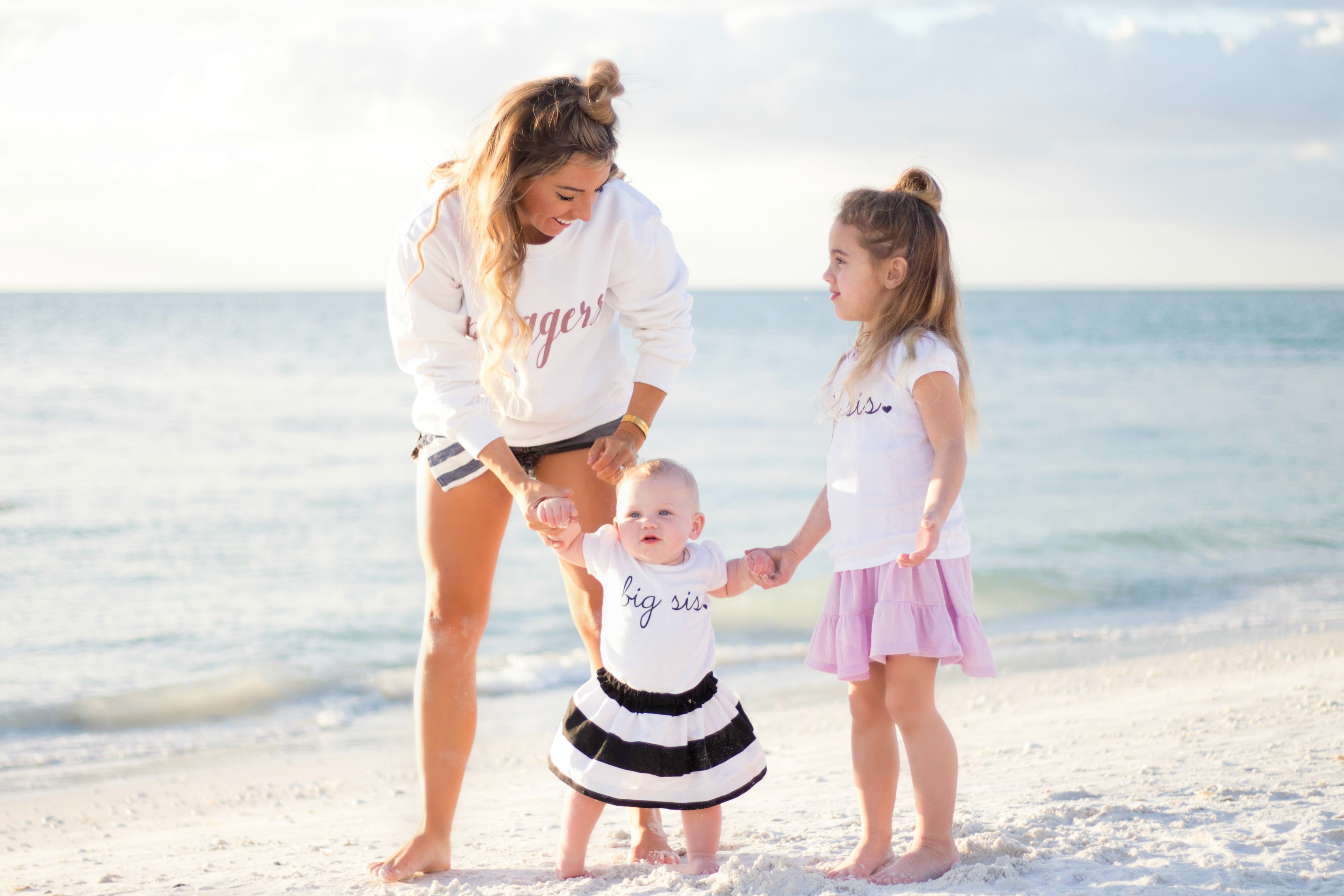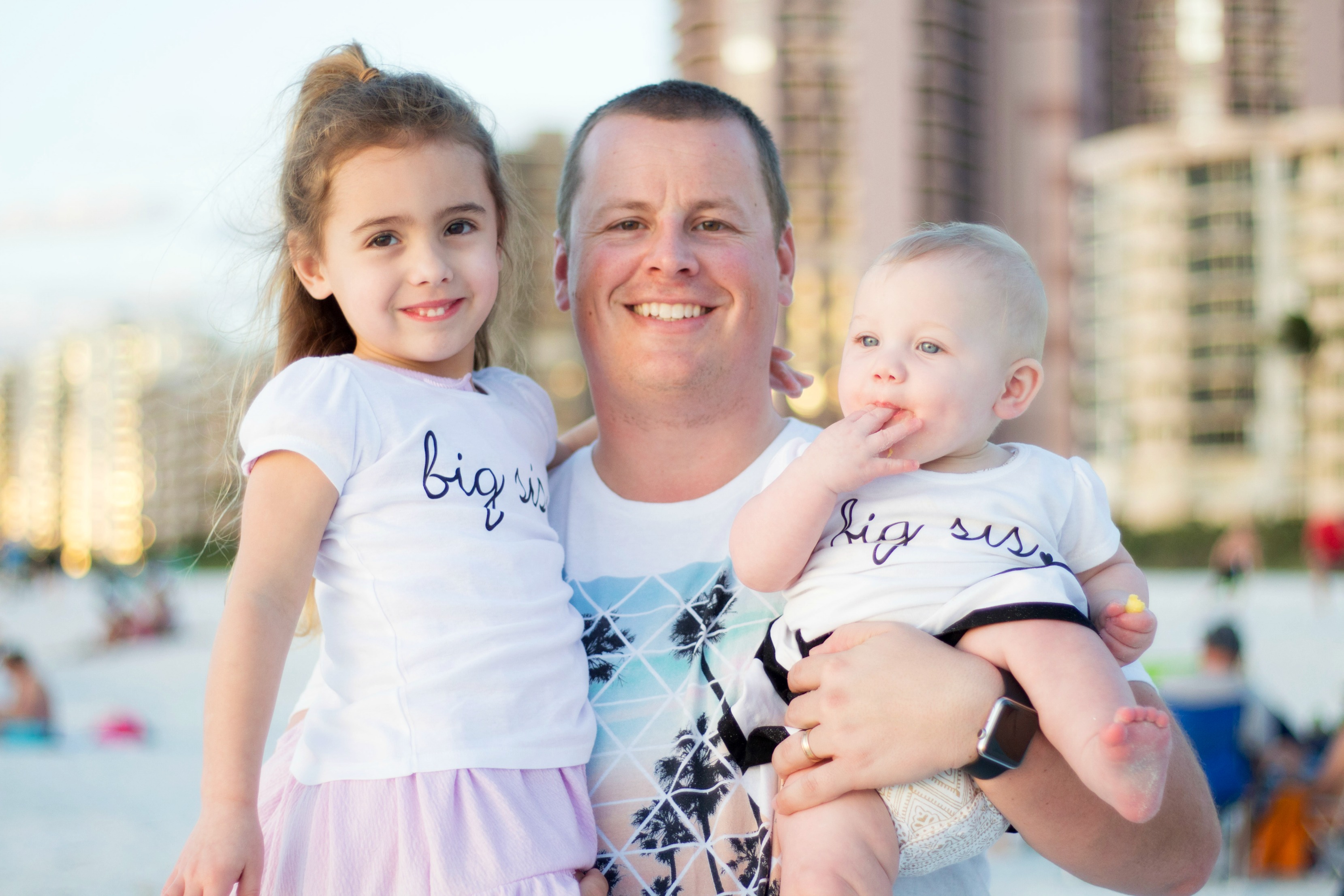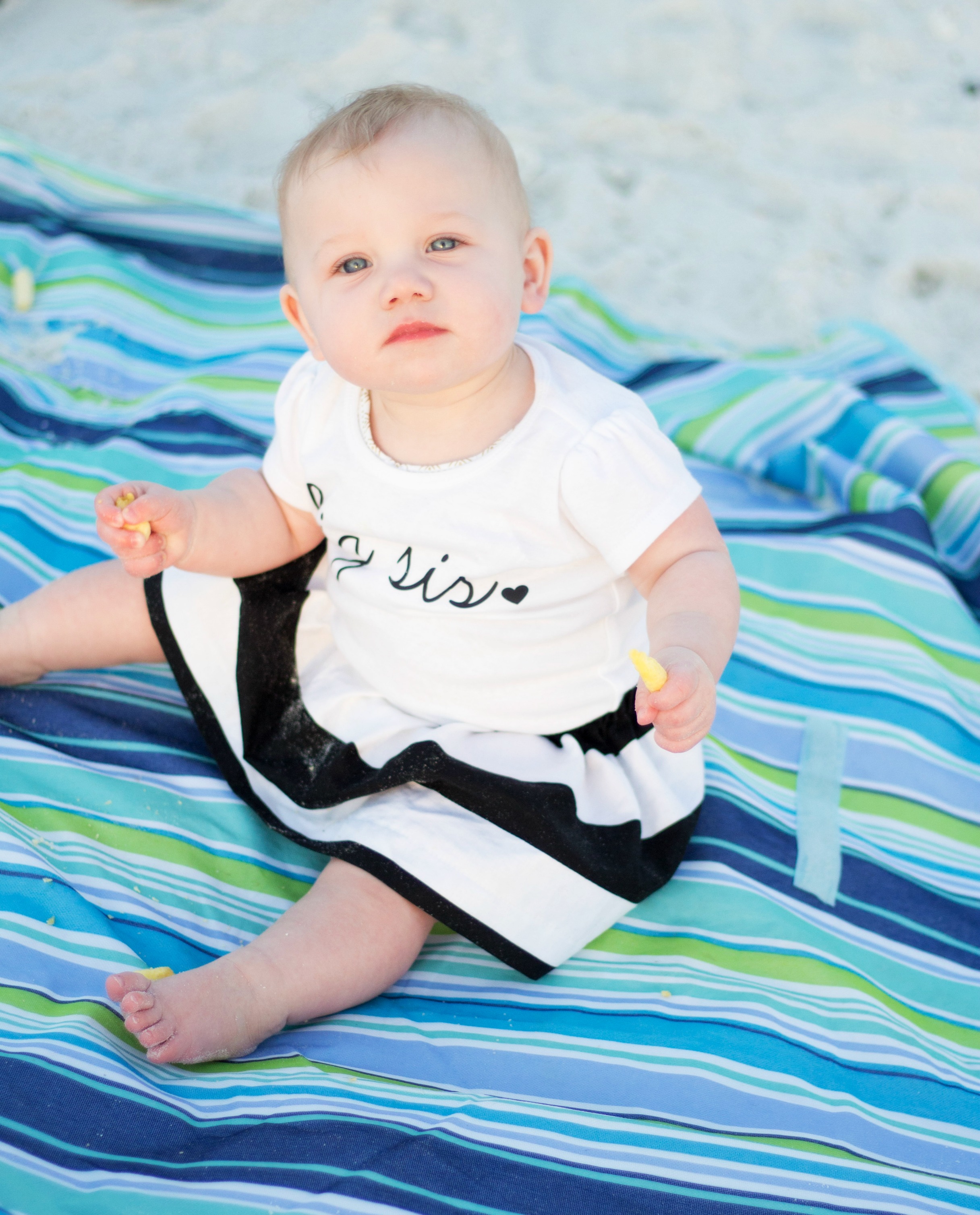 Preggers Sweatshirt // Big Sis Outfits
Surprise!! We've been keeping a secret 🙂 Baby #3 is on the way and we are thrilled for the arrival in early August! We always knew we would probably have three kids, but were so excited, and a little surprised when we learned we were pregnant this past December. Keep reading for how we were originally going to announce, and see if you can figure out the gender based on the blooper pics!!
I am 16 weeks along, and it's already going by so quickly! It's so true that you start showing earlier each pregnancy, I feel like I already have a small bump! With Blaire I didn't show until over 25 weeks, and with Brooklyn it was around 20 weeks. I'm kind of excited to be getting a bump though, because the in between phase is so awkward and I always hope people realize I'm pregnant and not fat! Does anyone else feel that way during early pregnancy??
Anyways, my original plan to announce our third pregnancy was a Valentine's Day shoot. However, it clearly didn't work out that way. I shouldn't have waited til the last minute, but with Brooklyn and being pregnant I just get tired, and I hadn't gotten around to getting the balloons I wanted to get. I thought it wouldn't be a problem, I'll get Blaire from school early, take her to Party City and she'll love helping me pick out balloons! So I left with plenty of time, but ended up getting stuck in tons of traffic because of one, it was Valentine's Day, and two, the light was out at the end of the road near Blaire's school. By the time we finally got around to Party City, the sun was almost gone and we had to grab the balloons and race home.
Luckily, when we got home, Jason had already gotten Brooklyn dressed, and had the camera ready. I set the girls and the balloons up in the driveway (we didn't have time or sunlight to be able to go anywhere else). Literally as soon as we got the camera all set and everyone ready this gust of wind started blowing out of no where. The balloons didn't want to stay put, Blaire was uber excited to throw the confetti everywhere, and Brooklyn just wanted to crawl around on the driveway with bare knees. I took the camera from Jason to TRY to scrounge up some shots of the girls with next to no light left… and I realize Blaire had let some of the balloons go – DISASTER. But on a positive note, I love how the beach pics turned out, and everything ended up working out perfectly in the end! Enjoy the fail pictures and complete hot mess below!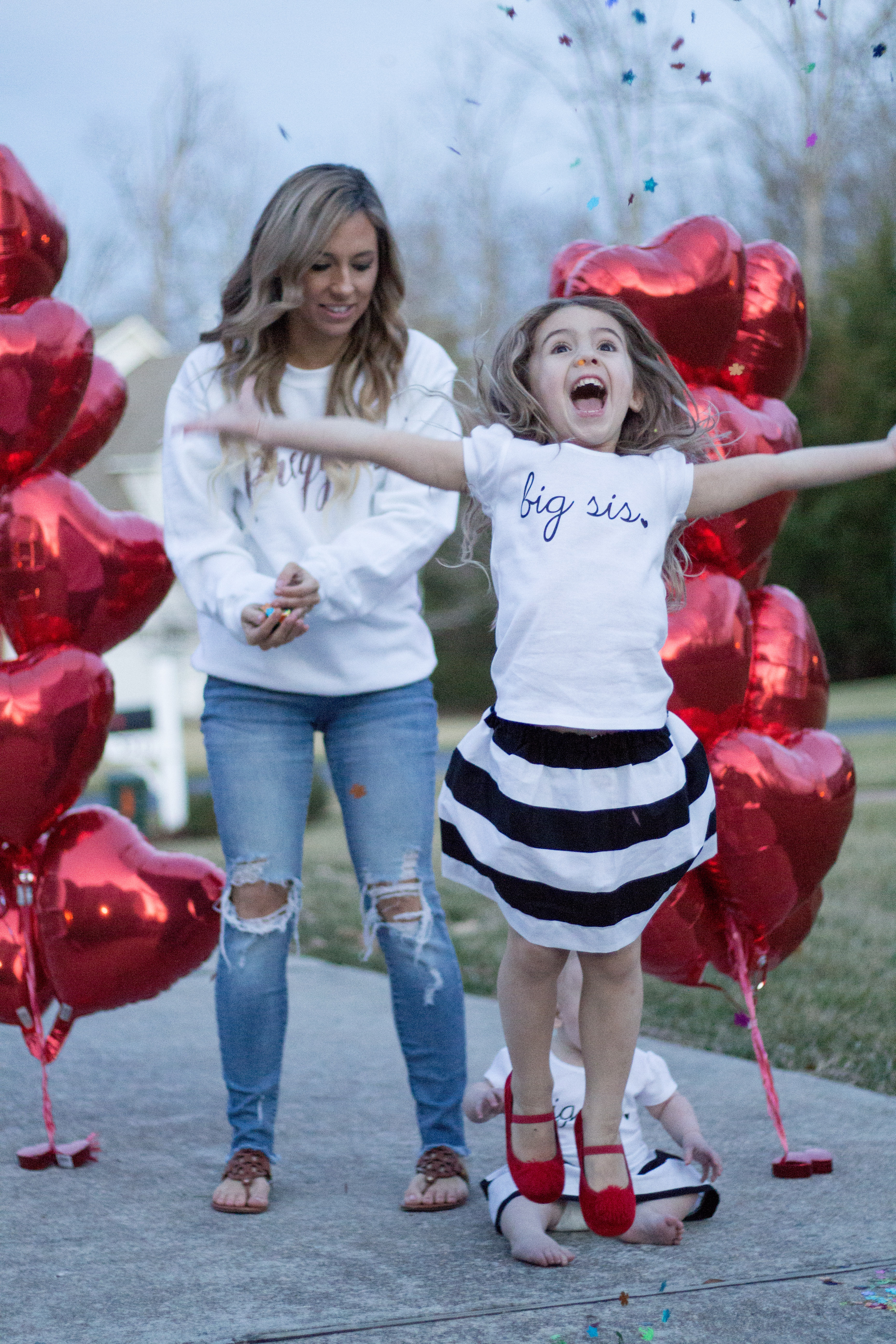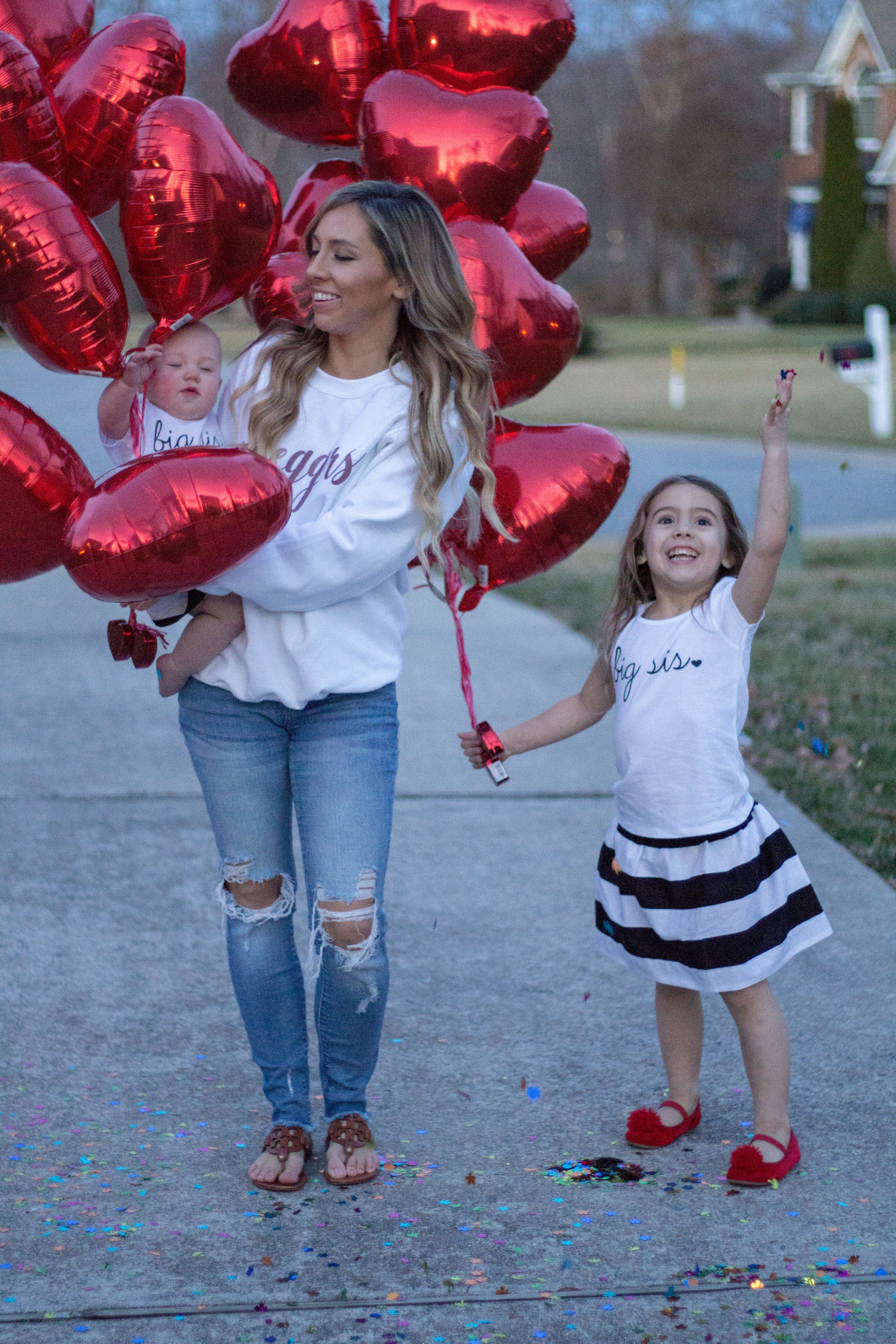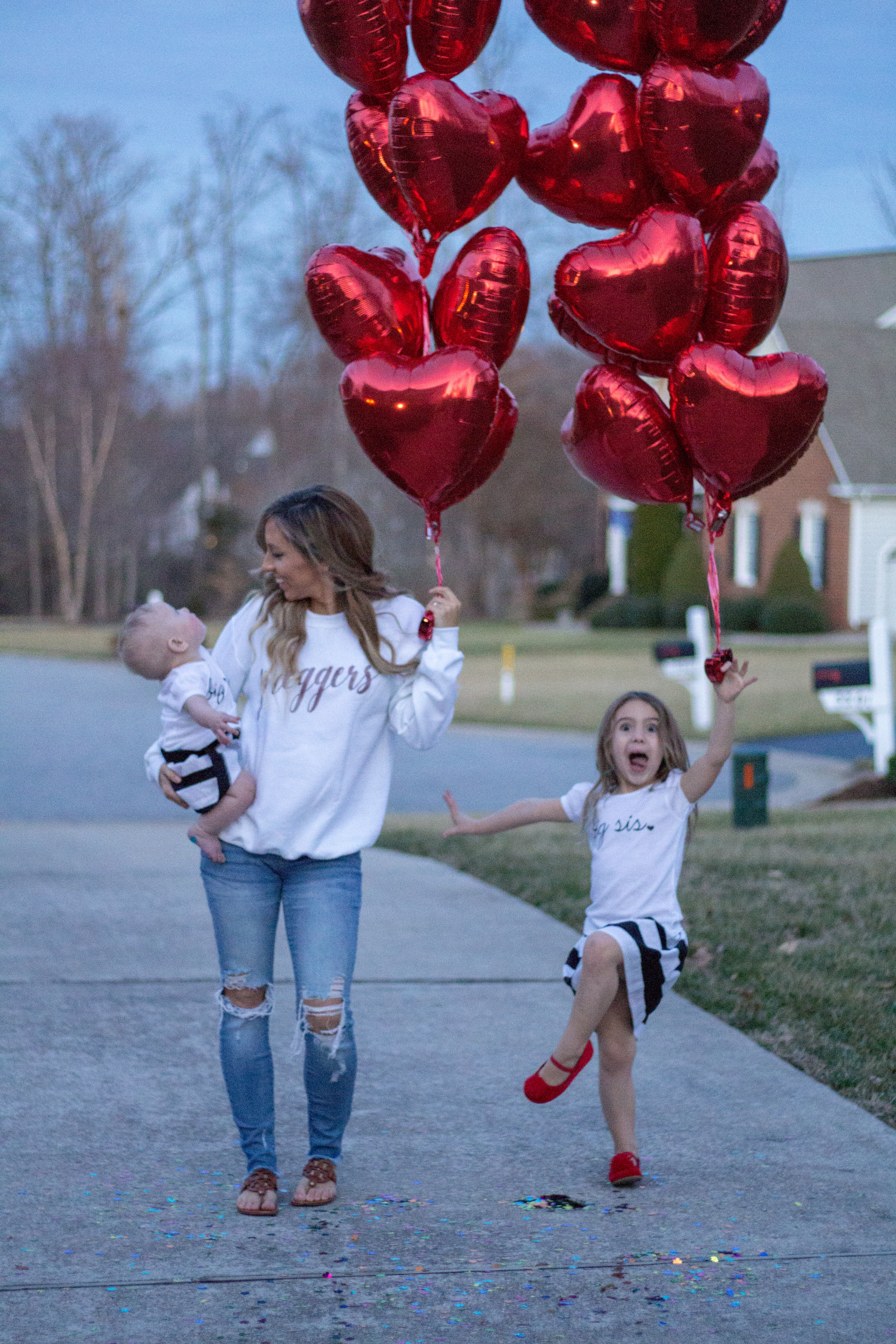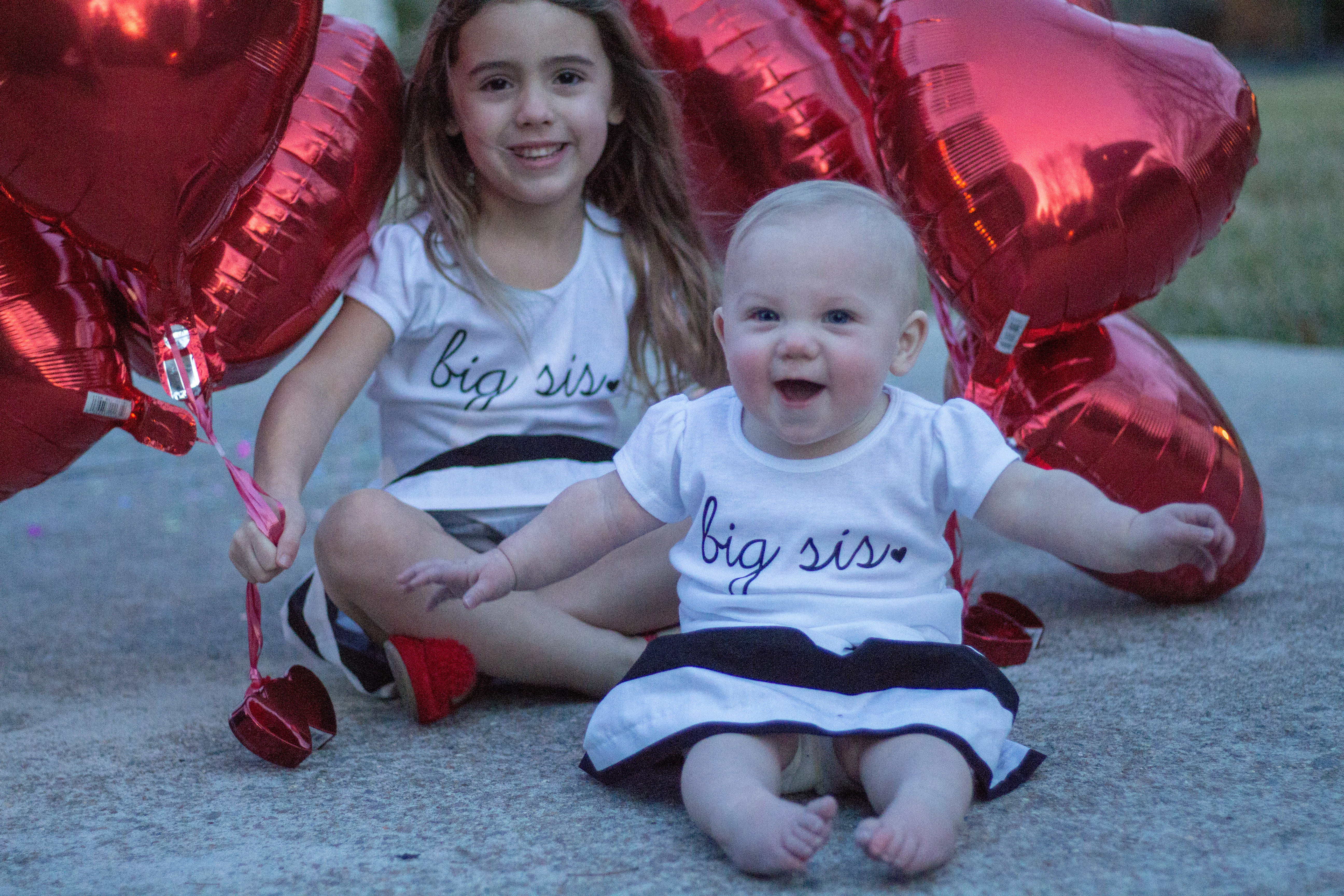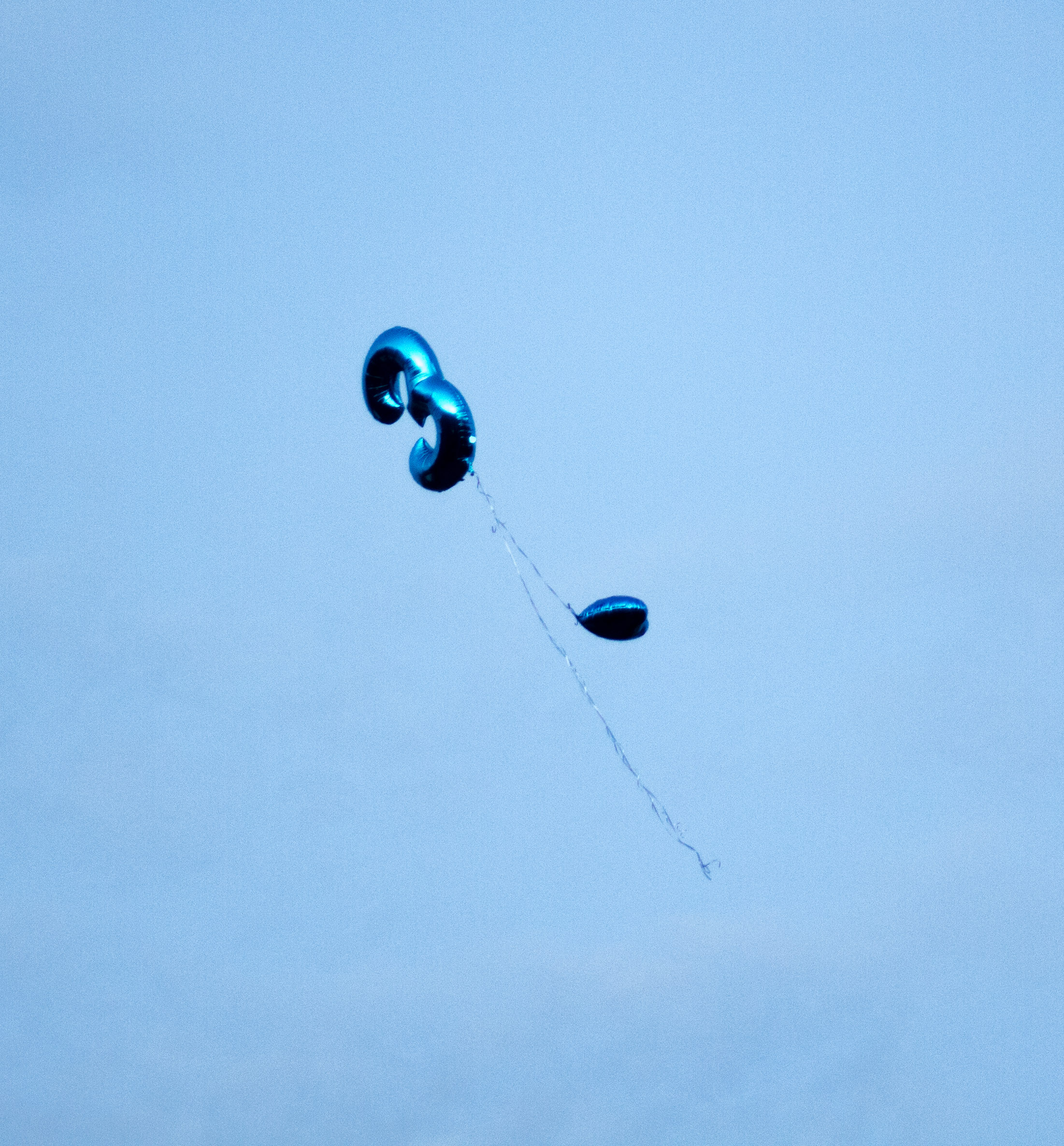 BABY #3 IS A BOY! Blaire was pretty indifferent about it (hence letting go of all the blue balloons.) We called it a loss after this point! haha.