***This post is in sponsorship with LIDL. While I was compensated for this post, all opinions are my own. I only partner with brands I truly love and use. I appreciate your support!
Heidi Klum's new Fashion Line Available at LIDL September 21st.
Guys!! It's finally almost here! I've been talking about this collection for a few weeks now and I'm going to tell you how to get your hands on it THIS WEEK! This is a long post, but I wanted to explain all about what LIDL is, (rhymes with needle) so you can better understand what the product is and why it's being sold exclusively at LIDL stores starting September 21st.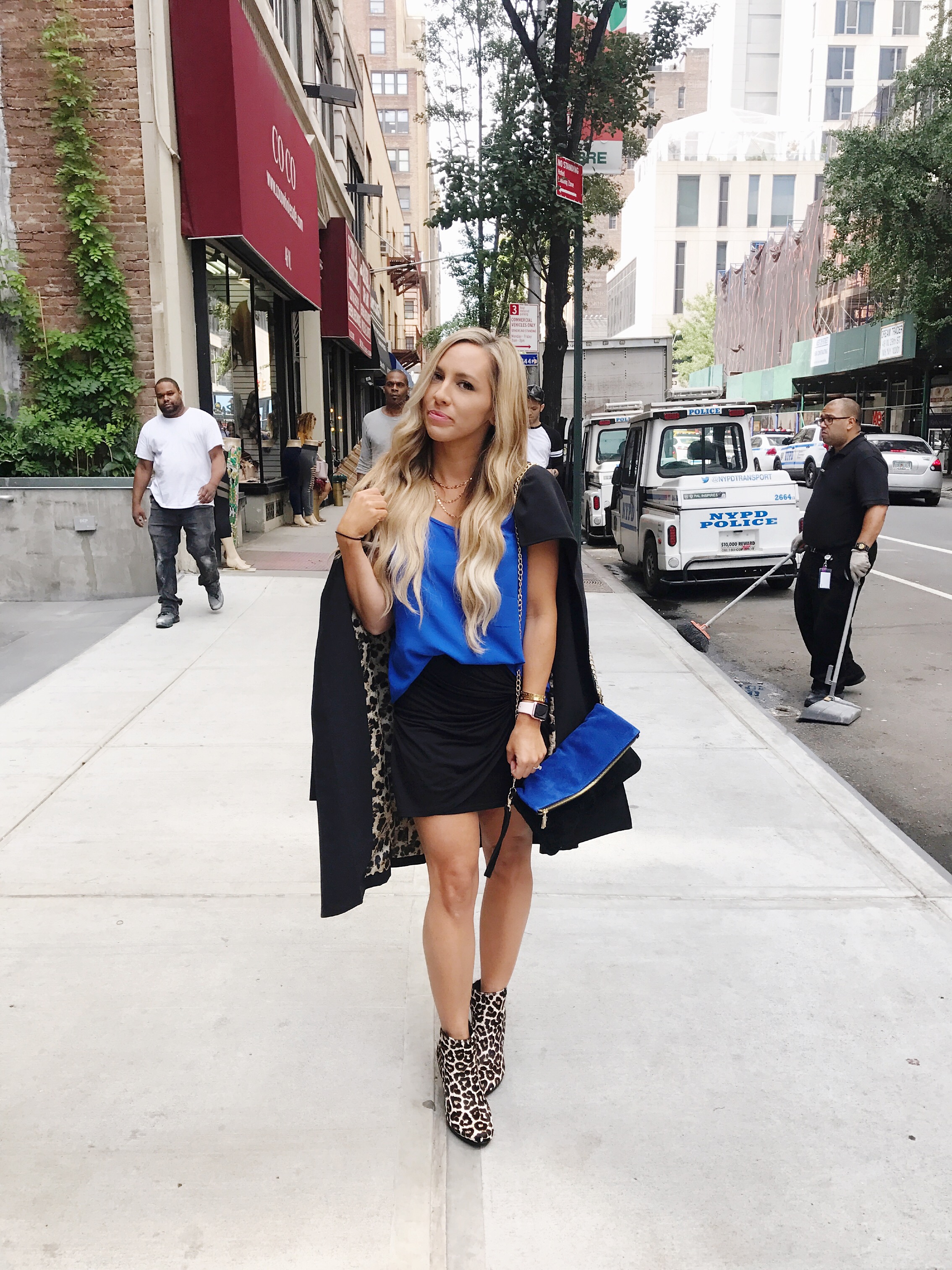 WHAT IS LIDL???
First things first, I really want to explain more about LIDL because while it's a huge grocery chain internationally, it's only recently come to the United States in the last few months. If you've heard about them, or happen to live near one that just popped up, you're probably wondering what it's like, what can you expect, and how does it compare to other grocery stores. I had the SAME questions so I actually did a lot of research and went into the store myself to see. Here's what I found out.
RETHINK GROCERY
LIDL is unlike any other grocery store I've seen here in the states. When you walk up to the store you will notice huge windows surrounding the building. After looking into it, I found that LIDL designs it's buildings to let lots of natural light in, to help cut down on overhead costs and save you money. When you walk into the store, you'll notice LIDL has only 6 aisles, however they still manage to carry everything you need in a grocery store. Instead of offering 100 different kinds of ketchup, LIDL offers you a name brand ketchup, and their brand of ketchup. They don't fill the shelves with thousands of things to choose from, you get in, get what you need, and get out. Major. Timesaver.
To be completely honest, I have always been a name brand shopper. I'm comfortable with brands I know, and Blaire is always picky about it to. She will love one apple juice but if it's in a bottle instead of a box she just won't have it. When I first when into LIDL myself, I kept an open mind and actually tried a lot of the LIDL brands, and get this, I ACTUALLY FOOLED BLAIRE WITH THEIR APPLE JUICE. Ha! Their brand was in a little yellow box just like MOTTS and Blaire had zero idea it was any different. My husband and I also decided to try LIDL's version of RedBull. See below for pic, as its super easy to tell what the product's competitor is. Honestly, it was ridiculously close in flavor and if the drink was in a Red Bull can I probably wouldn't have noticed the difference. Oh, and it was $0.88 versus the $2.50 for an 8oz can… not even kidding!
MY PERSONAL EXPERIENCE
I snagged the groceries I needed for a party that evening including, 6 bags of jalapeño, 2 rolls of pork sausage, paper plates, bananas, cream cheese, pineapples, SEVEN BOTTLES OF WINE (I could write an entire post about their wine but I won't, just trust me its AMAZING and it starts at $2.50), shredded cheese, boxed apple juices, 2 energy drinks, and even a couple more things and my total was…. $60. I promise you it's worth a trip in to see what it's all about! Stores are popping up all over the east coast, but you can go HERE to see if there is a LIDL near you.
WHERE IS LIDL in the United States?? (So far)
WHAT DO HEIDI KLUM & FASHION HAVE TO DO WITH LIDL?
By now you've likely seen my posts wearing several pieces from the new collection. I went to New York during fashion week to see the runway show and learn even more about the line. I am so excited to share with you these pieces and several looks featuring them below. I don't have exact price points yet, but everything is extremely affordable and surprisingly versatile. From girls night, to date night, and even to work, her pieces mix and match perfectly. I'll link some other blogs for you at the end of this post to show how others are styling her line as well.
Esmara by Heidi Klum is the name of this new collection (about 70 pieces here in the US) that will be available exclusively at LIDL starting Septemeber 21st.  Heidi Klum was the perfect partner for LIDL as she is german model, and one of the biggest fashion icons of all time.
In the middle of every LIDL grocery store is a non-grocery section called LIDL SURPRISES. These are big bins with boxes and boxes of surprises, with things from tools and gadgets to clothing, and once these goodies are gone, they're gone forever. This includes Heidi's line, Esmara by Heidi Klum. Things will come in packages that have the size and a picture of the item on the front, so when you're shopping at LIDL – here's what you'll see.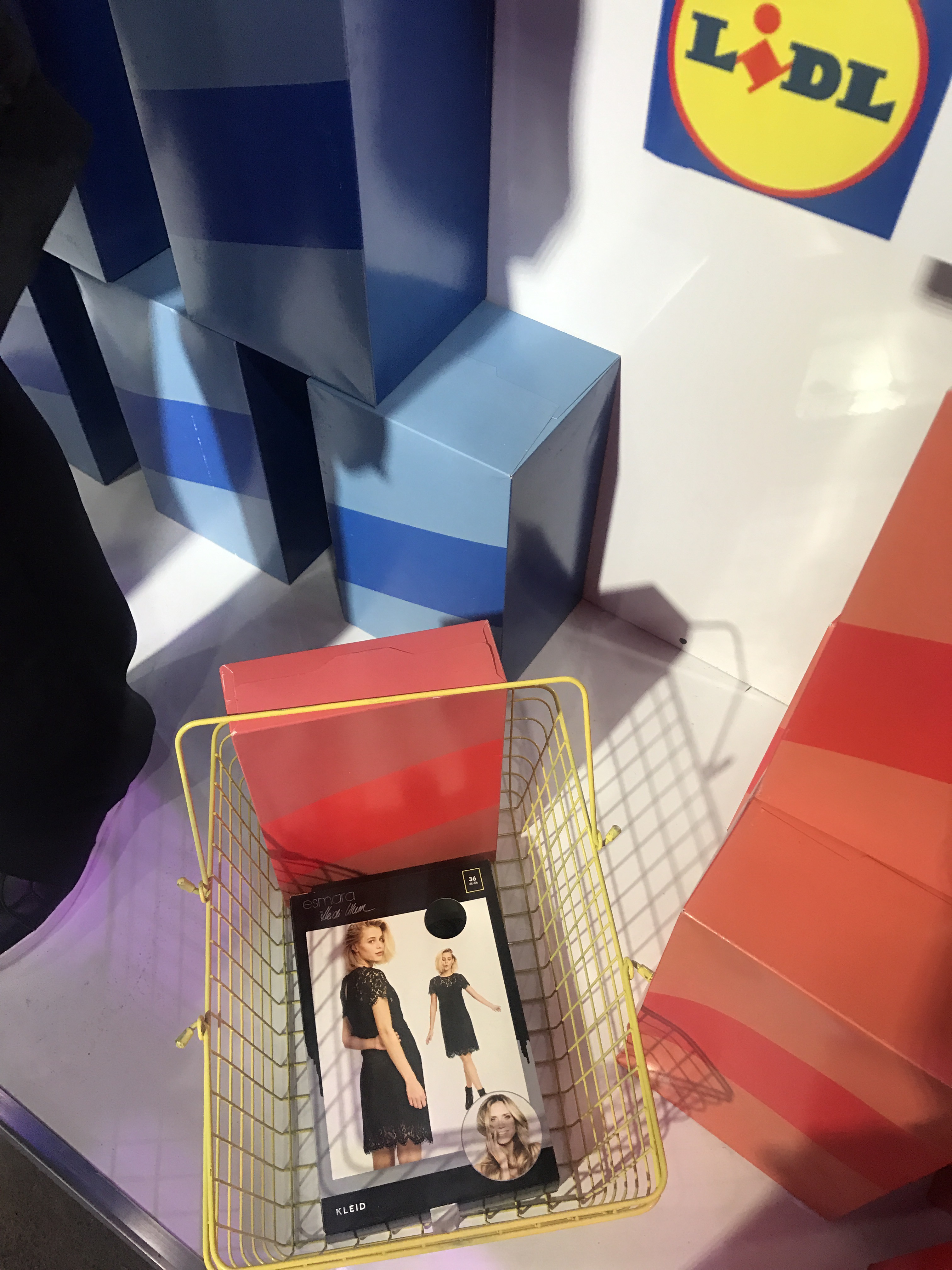 These pictures were taken at the LIDL x Heidi Klum event in NYC but as you can see, it's set up to resemble the grocery store, and that is an actual sample package of what you see when you shop the LIDL Surprise Section. Check out UrbanBlonde.com to see more exclusive pics of the event!
HOW MUCH? + GET COUPON CODE TO SPEND IN STORE
As I mentioned above these pieces are very affordable! I will list the prices below under the looks so you can see for yourself. My favorite pieces include the suede jacket, which is a totally dupe for one I spend $200+ on earlier this season, the leopard print booties, and the super flattering and inexpensive skinny jeans (see how to save 15% below!). I have found things to be pretty true to size, but if you have questions just shoot me an email at accordingtoblaire@gmail.com or message me on instagram.
to get 15% off of any skinny jean: follow @lidlus on instagram, message them with 'according to blaire' and they'll give you a coupon to shop her ultra-flattering skinny jeans in store!