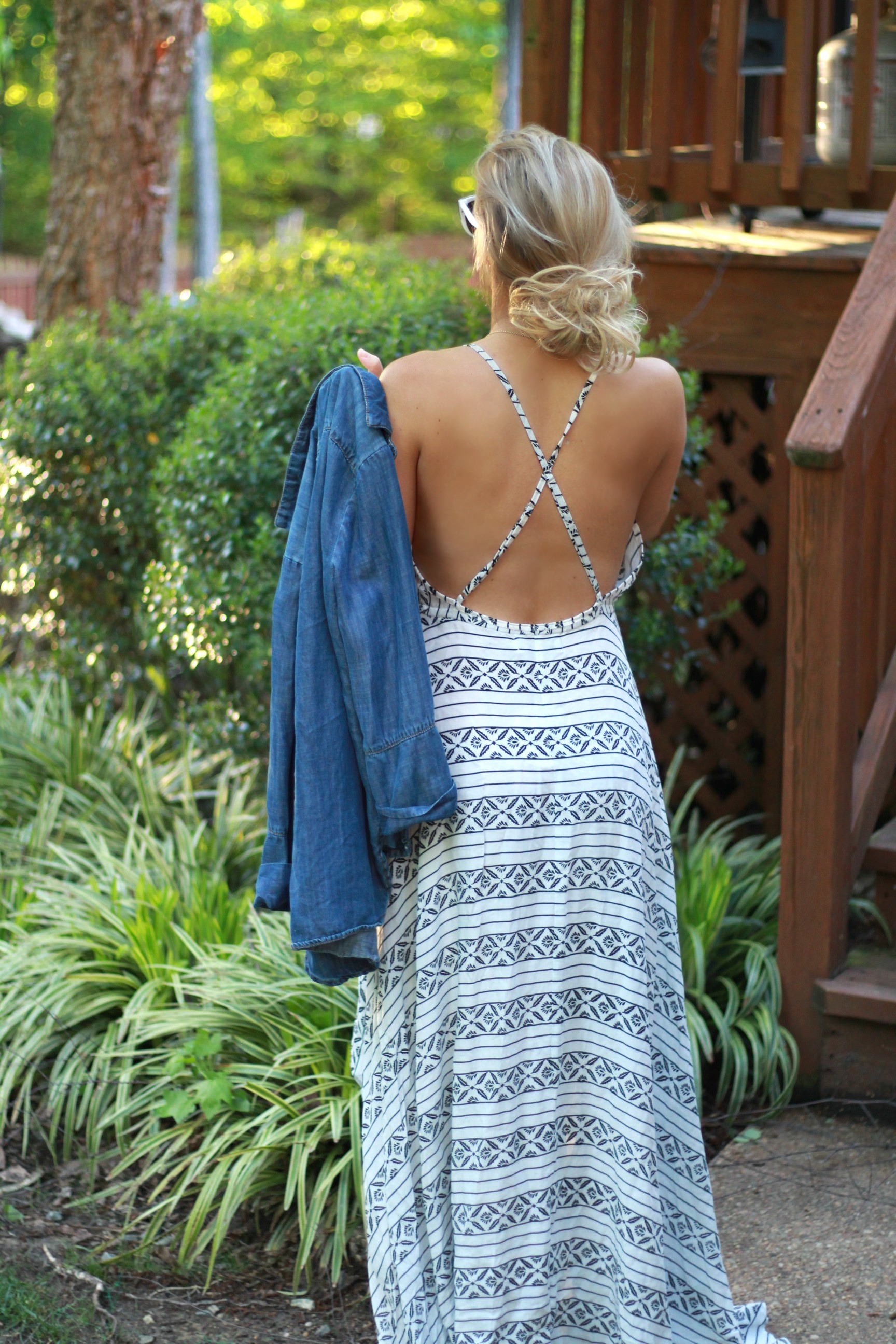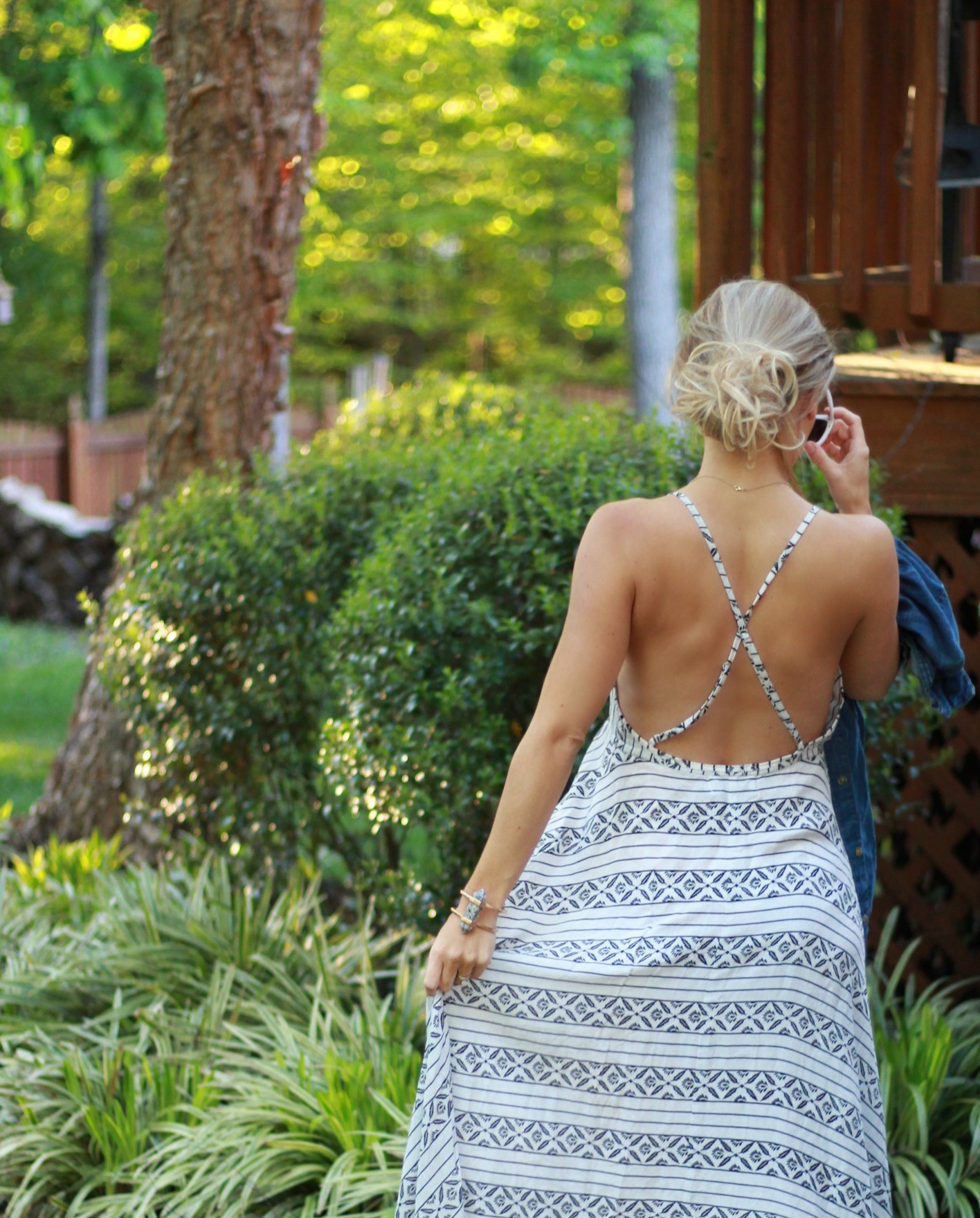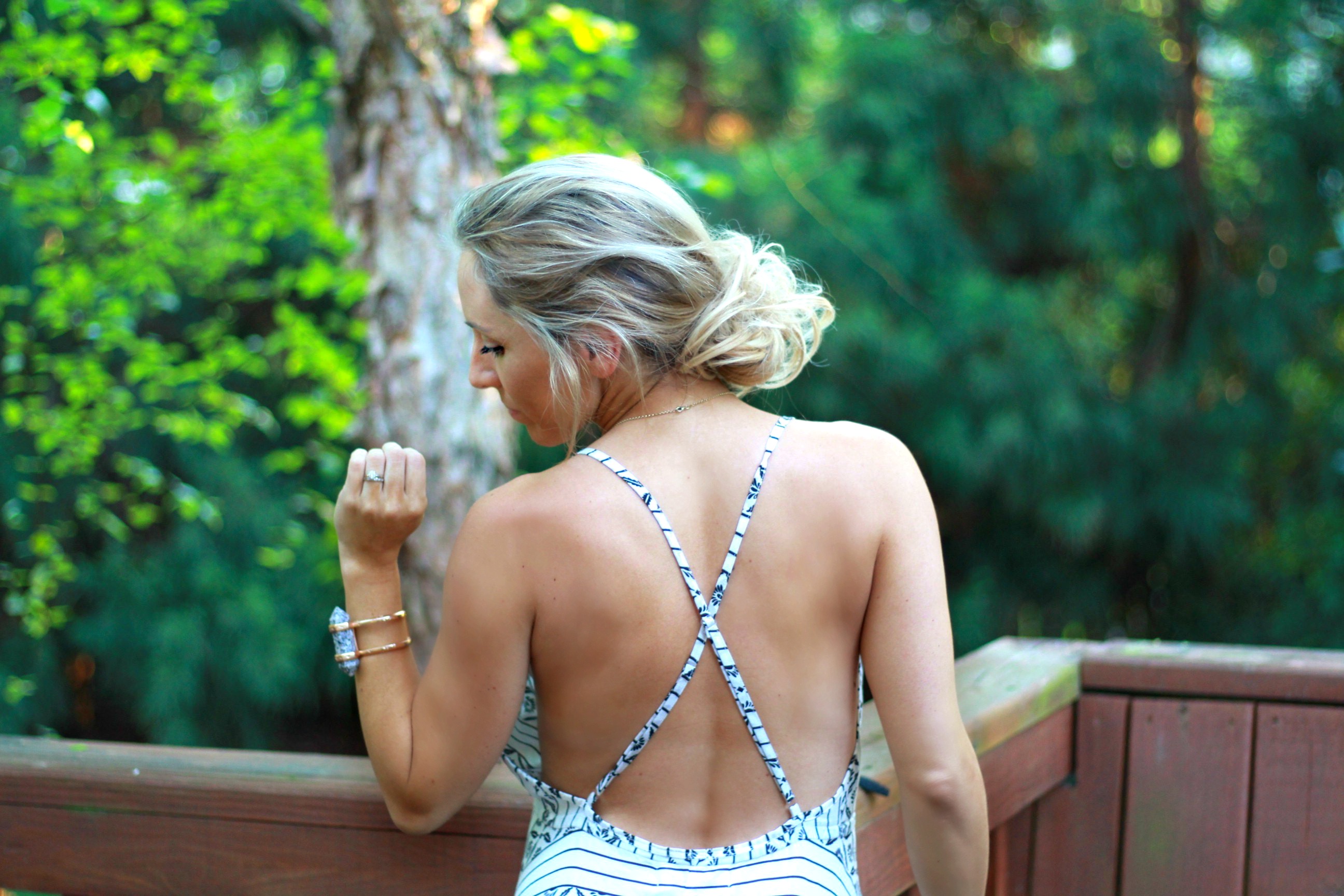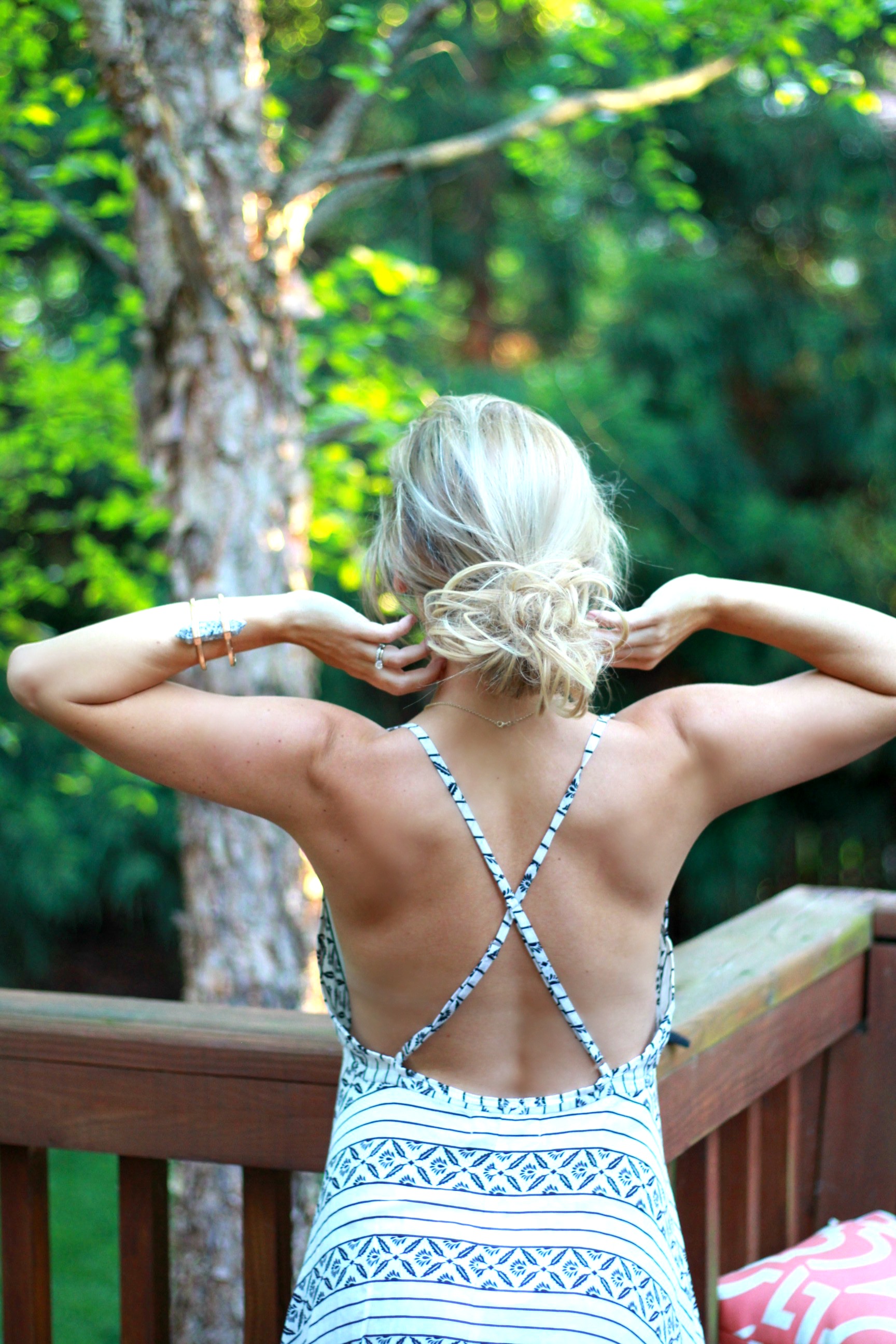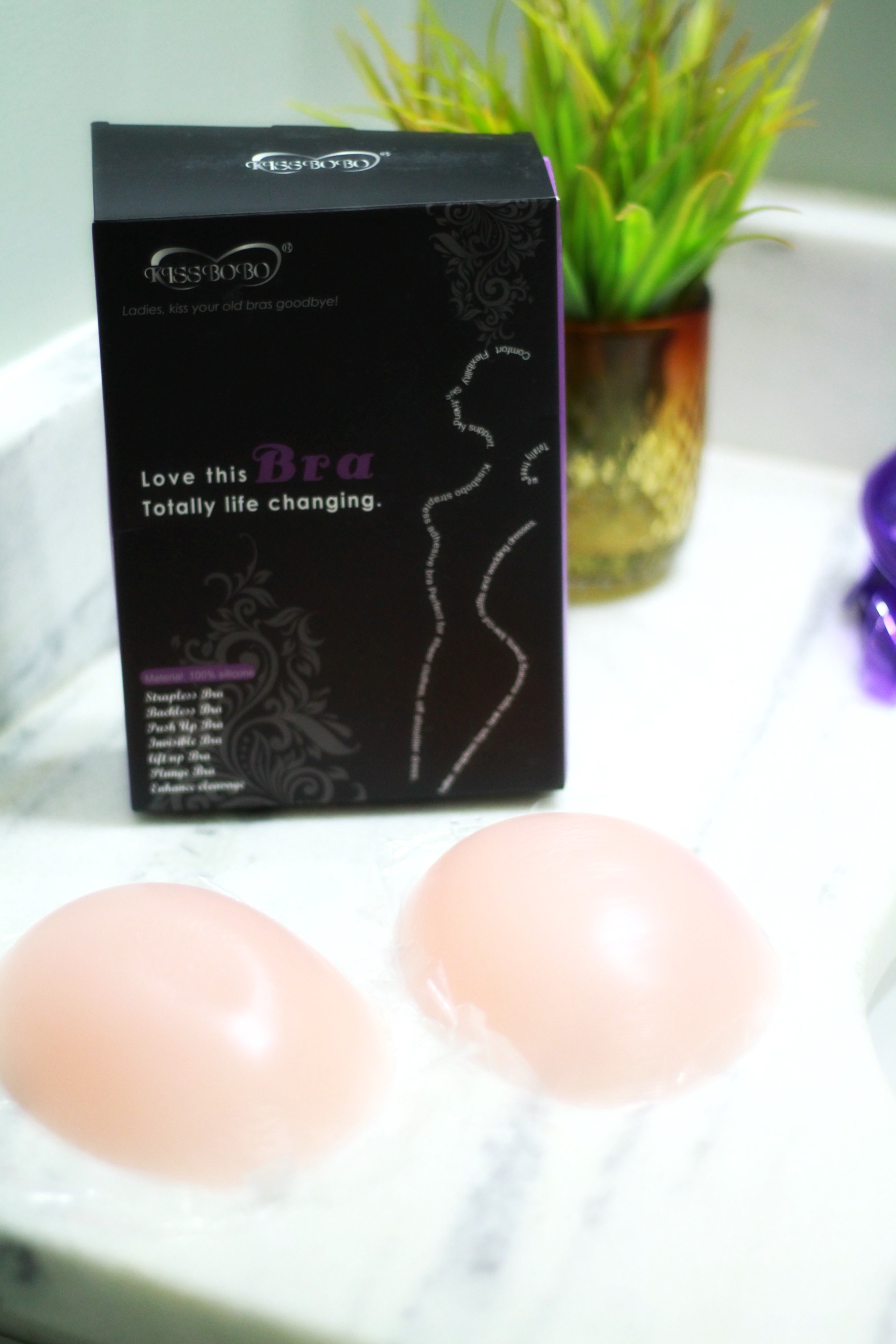 Kissbobo Strapless Bra // Dress by Auguste the Label (non-maternity) // Kendra Scott Bracelet
It's finally Friday! So excited for the weekend, it's supposed to be super HOT & sunny. We are about to go see the new Disney movie Born in China because we love seeing movies together and this may be the last one for awhile!
I've had this dress in my closet for a couple of months now, and honestly haven't figured out a way to wear it until recently. While it would be cute as a swimsuit coverup, I wanted to be able to wear it out as well, without a swimsuit. So – I can't really go braless (especially pregnant and in a white dress) so that's out, I also can wear a bralette or nude colored bra because the back is so low you would be able to see them both.
I recently got this bra by Kissbobo and it's been awesome! I have used sticky bras in the past but I love that this particular set comes in a huge range of sizes, and has a discreet little case to keep it in. It's also really affordable and can be purchased on Amazon prime for fast and easy delivery!
What do you do when you wear backless clothes? I'd love to hear if you've tried this bra before 🙂 Have a great weekend! 🙂
xo – Stefanie