So I recently got this freaking adorable patent-leather backpack from Harper Ave and I have to say I've used it for so many things already! It's really stylish and has tons of space inside. Who says you need to be in school to use a backpack? I've got several ways to use it!
As you all know I have a daughter so when we went to dinner the other night I stuffed it full of snacks and coloring supplies to keep her entertained while we enjoyed our food! I have also used it to carry around my camera & all of it's accessories including my laptop for editing. It could also work as a secret diaper bag if you don't want to carry around a frumpy looking mom-bag.
I can't wait to try it out at a football game, the zoo or the park! It's perfect because it leaves you hands free so you can worry about other things. It's great for the airport when you can only bring one carry-on, but still have luggage to drag around. Or – you can actually use it for school or class and have everyone wondering where you got such an adorable bag. The quality is awesome, and each bag is Each Harper Ave backpack is named after an architect or artist whose work inspired its particular colors and textures. They are very urban chic so they are easy to wear everywhere – dressed up or down! 
My Harper Ave backpack is the C Minjun bag, in a blush pink & black color, but I seriously love them all!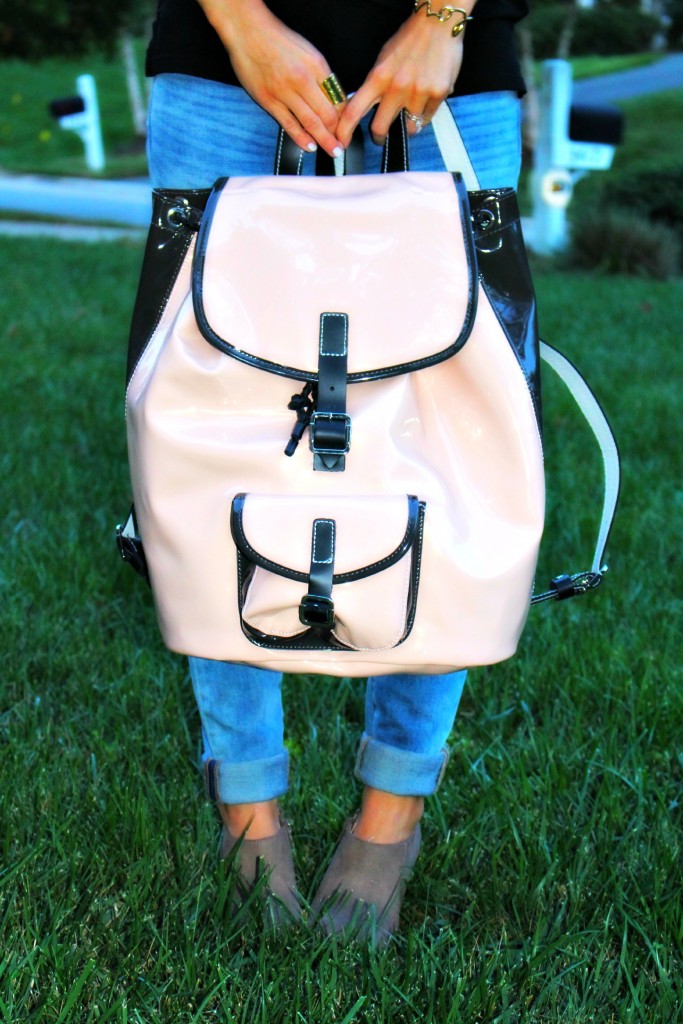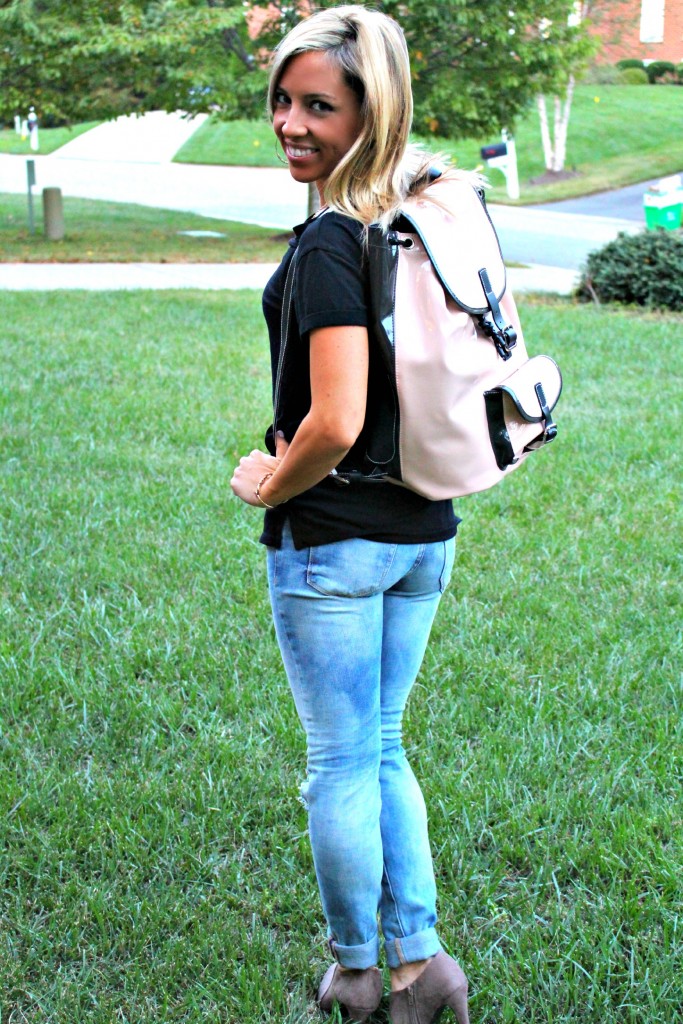 "The blush pink and dark colors of this backpack recall the work of Chinese artist Yue Minjun. The contemporary artist is best known for his self portraits, often depicting himself multiple times flushed and frozen in intense laughter.
DETAILS: This designer patent/leather backpack features glossy blush patent with slate sides. Natural, breathable black leather back panel, straps, and details. Cloth lining w/ pockets. Complete with quick retrieval side pocket so you can access your phone/keys/metro card without taking your backpack off your back! Black leather and blush perfection."
THIS BACKPACK IS BIG! When full it measures roughly 13″ x 16″ (all size laptops fit in here!)

FREE SHIPPING ANYWHERE IN THE US