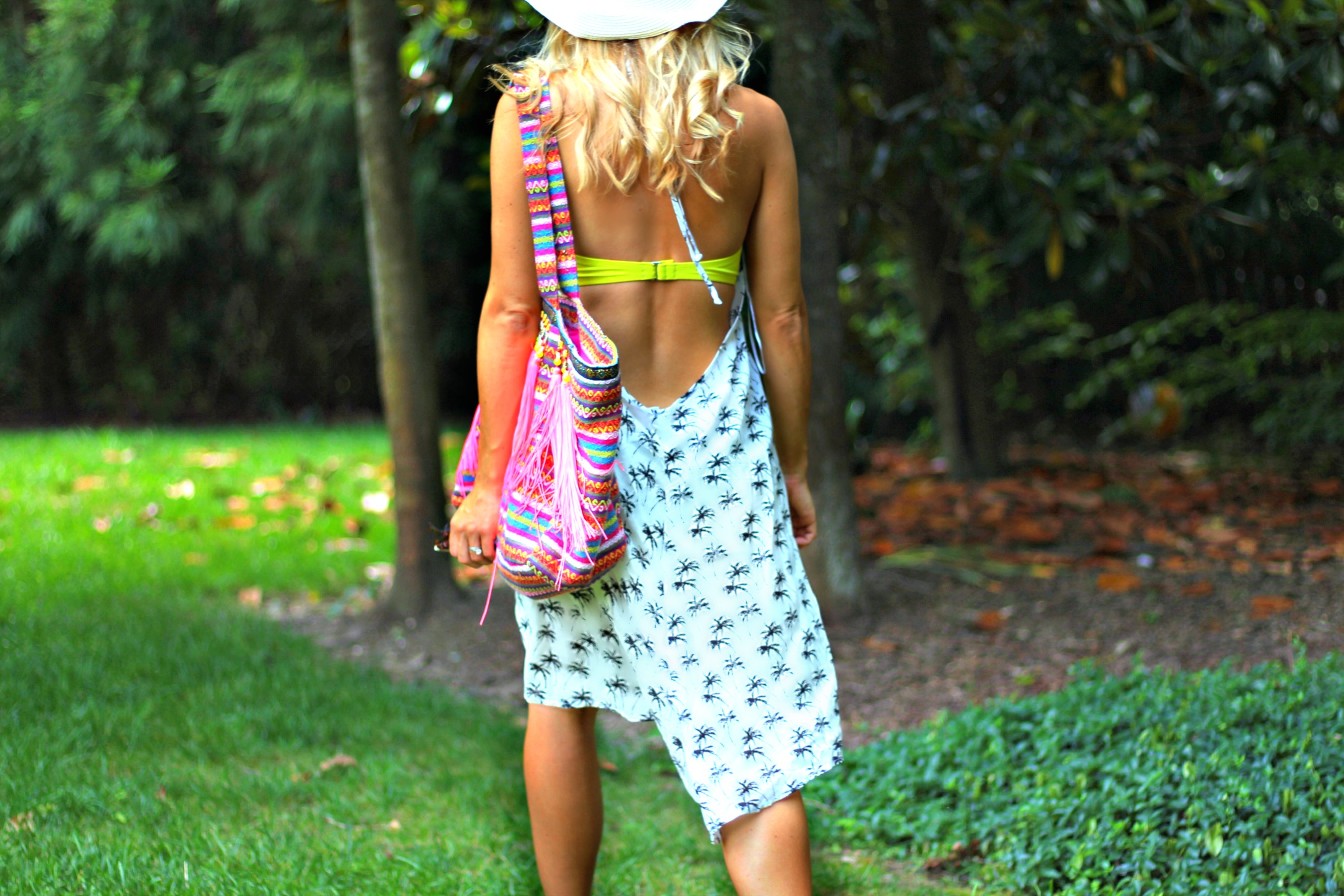 Target bag (Last season) // Palm Print Tunic // Kimono // Handbag
This gorgeous little palm print coverup is the perfect lightweight dress for the summer! Headed to the pool today I through it over my bathing suit and it was perfect for keeping me nice and cool.
I'm obsessed with anything Palm Print and as soon as I saw this black and white printed tunic, I thought it would be perfect. So many of my swimsuits and accessories are brightly colored, this cute print holds its own while letting everything else pop. I also just love the back and how its a spaghetti strap halter, and dips low for a backless look.
I recently found Sedona East and I am loving everything they have on their site! This bright green and pink fringe kimono is one of my favorite pieces for this season that I own. The best part is it's on sale for only $37! I love the bright colors, and obviously the fringe is a great detail! I love that you can slip it over a simple tee to complete a look, or just have to put on if you get cool on a summer evening. Sedona East has really cute boho chic apparel and accessories! Let me know what you think! xoxo