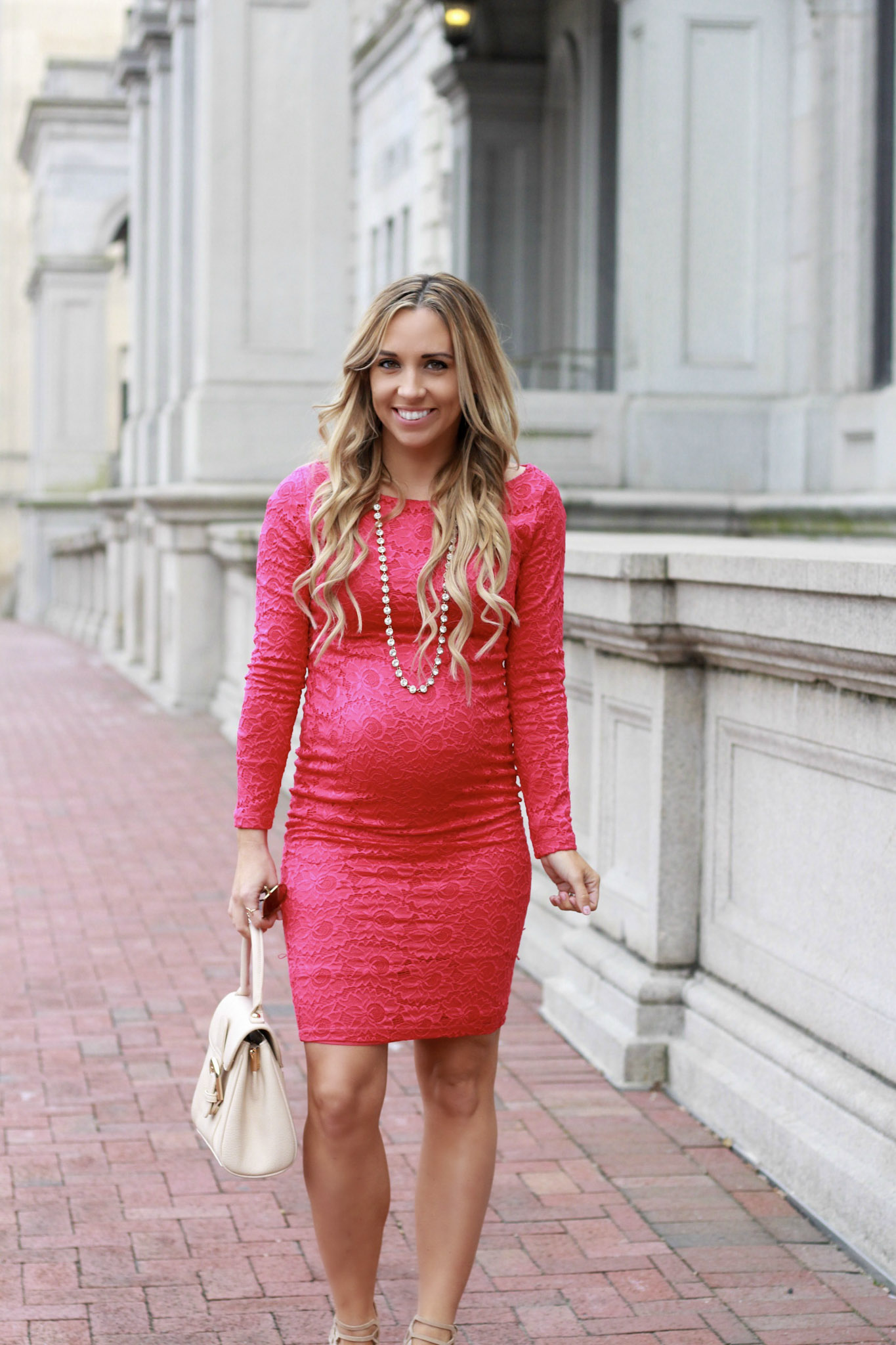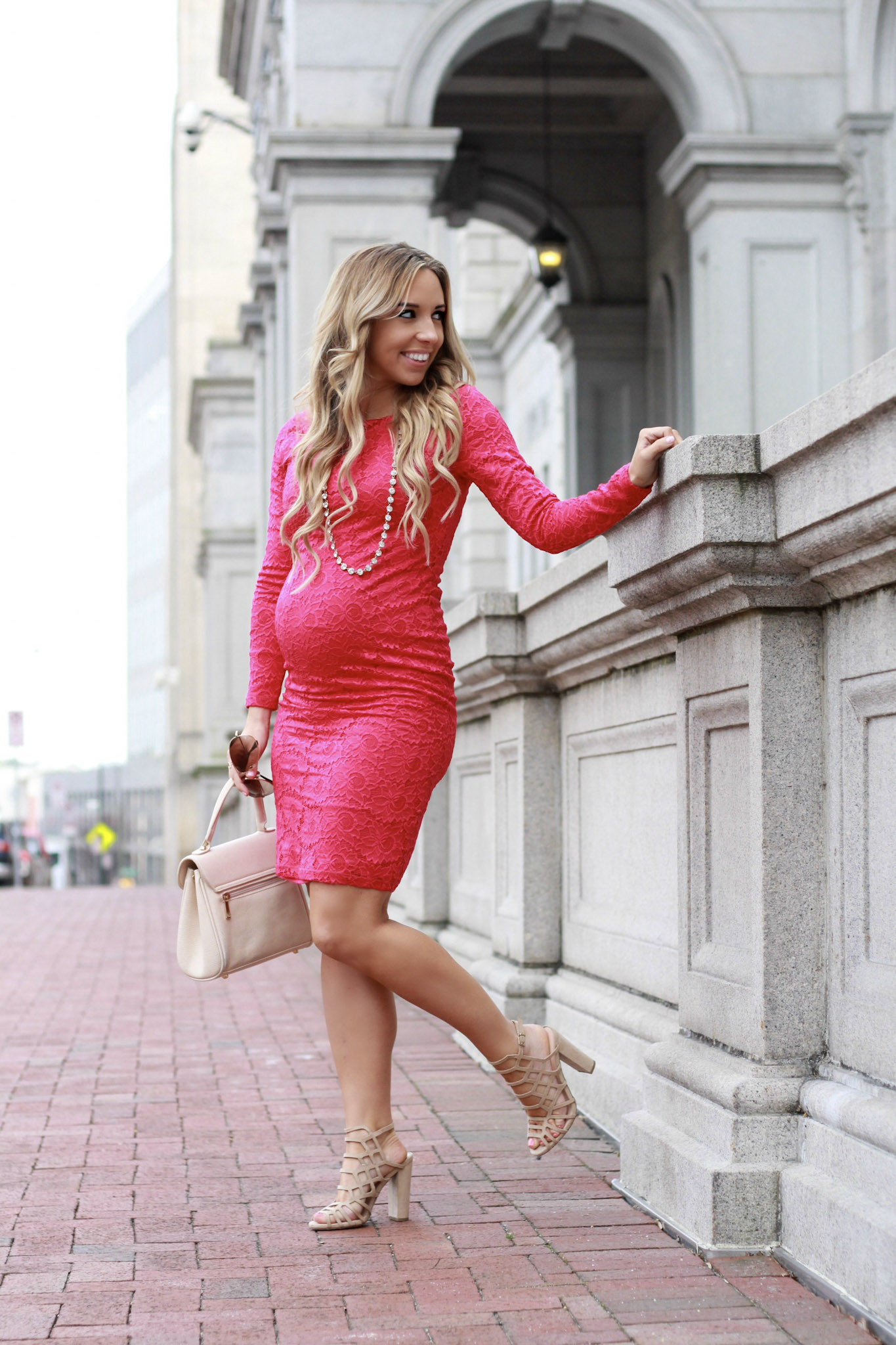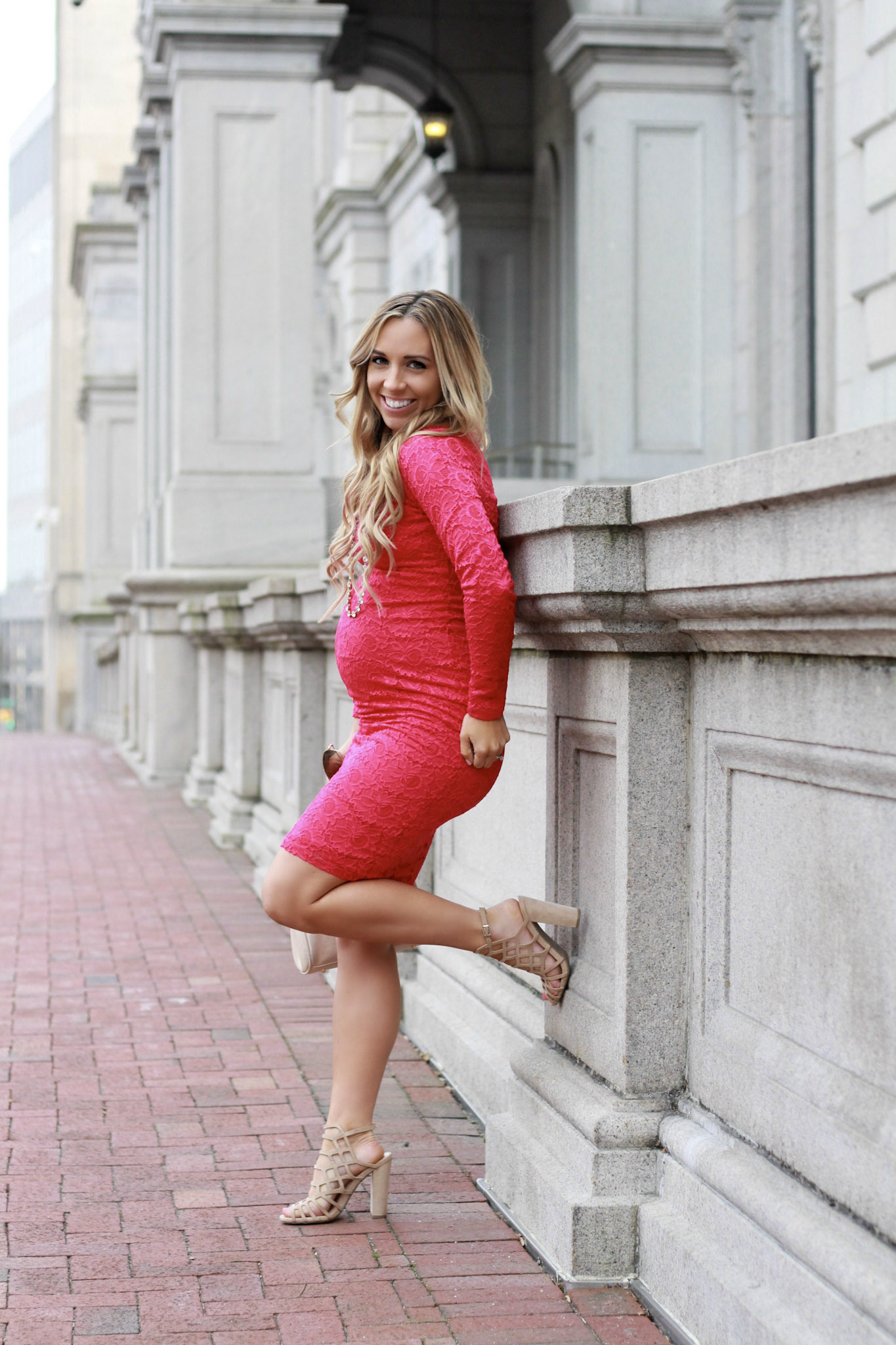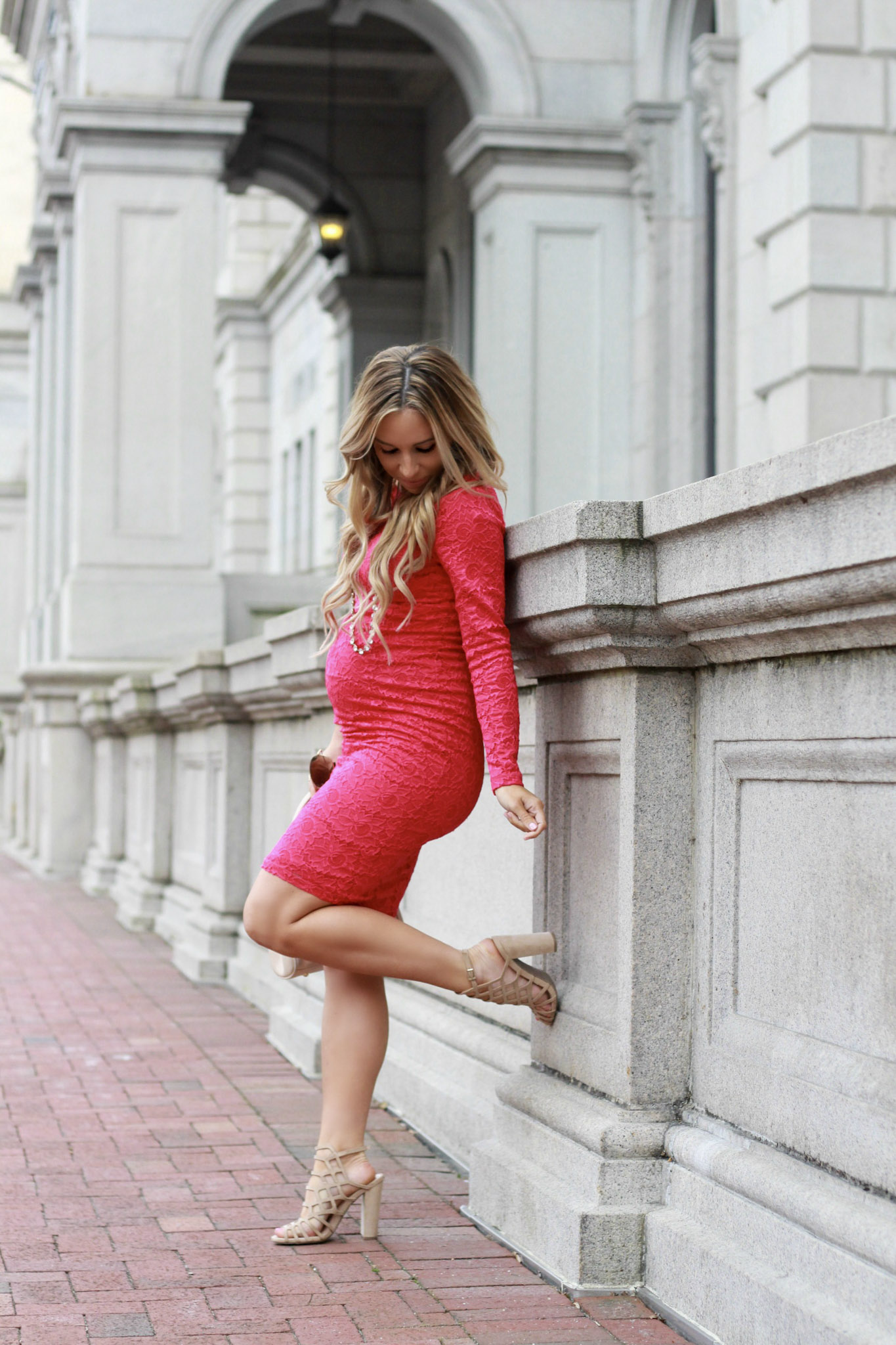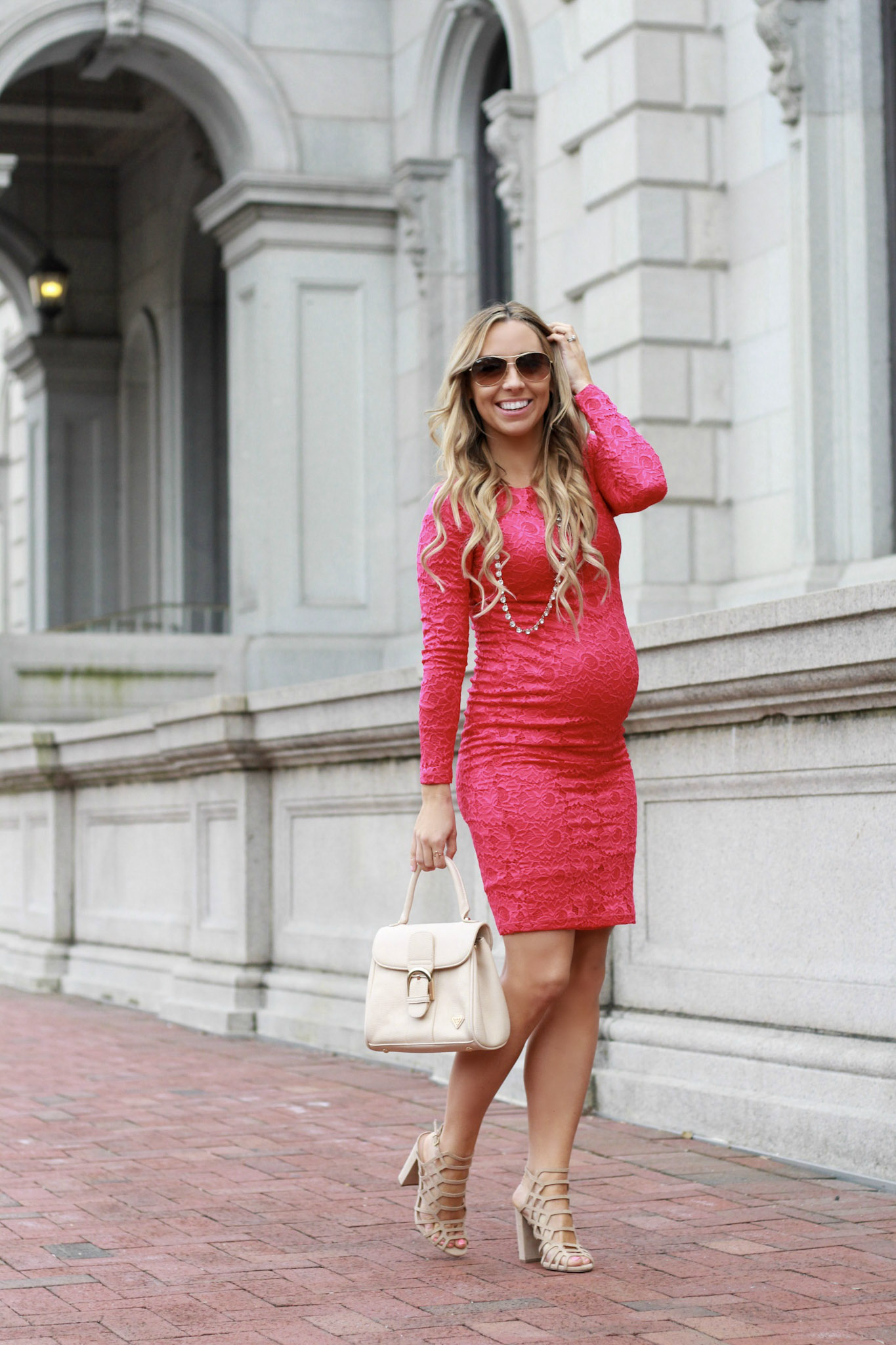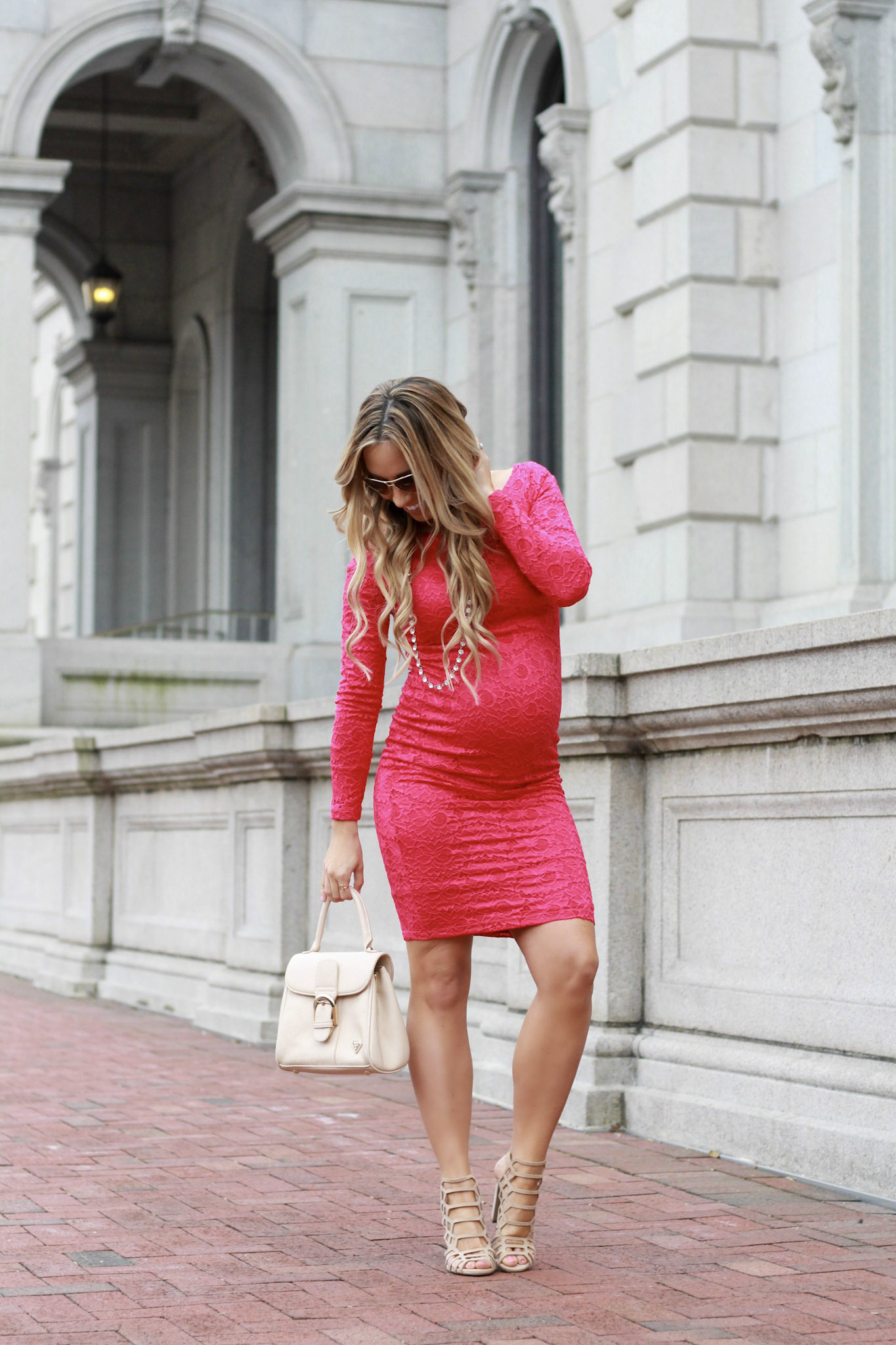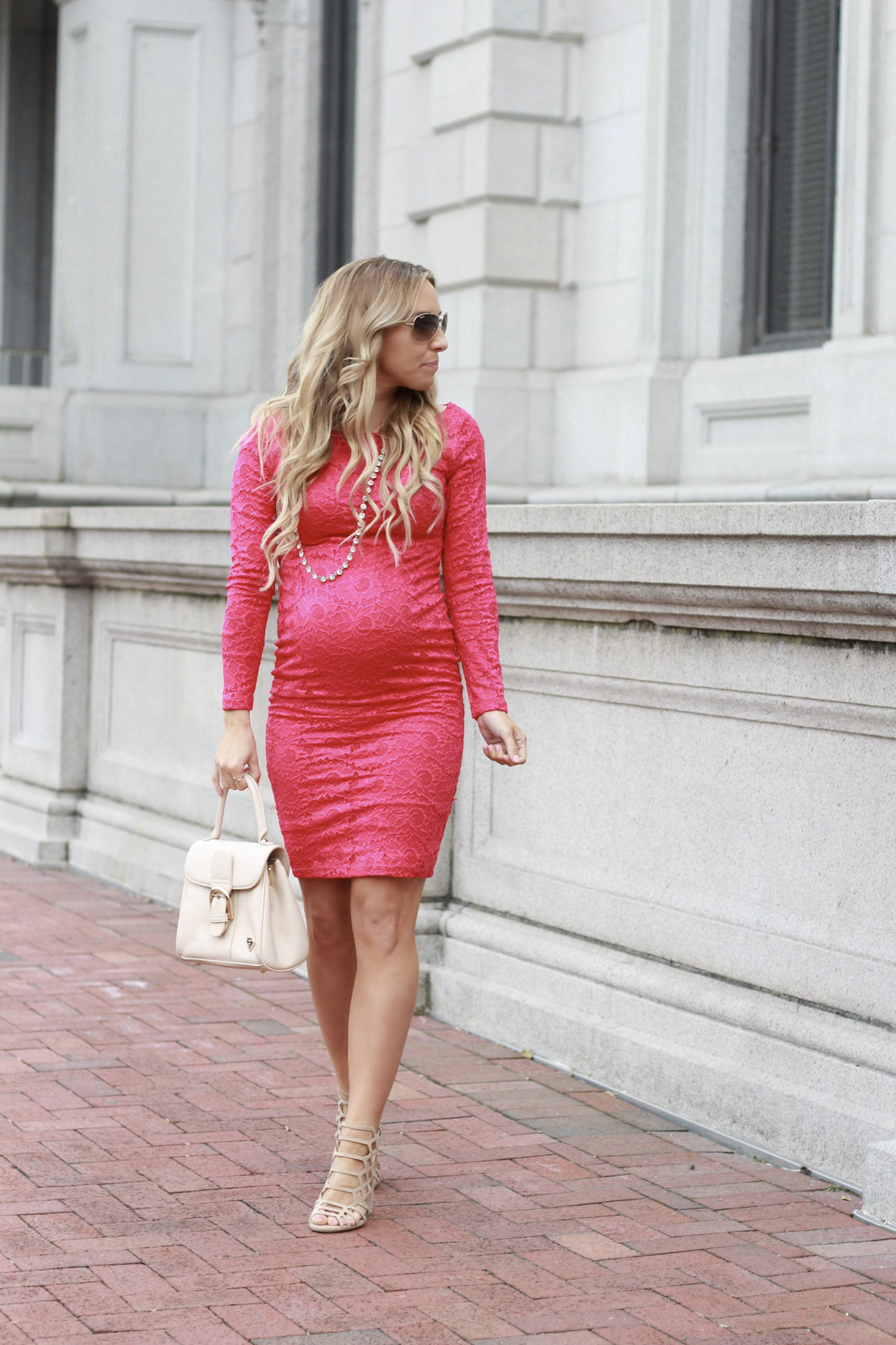 Pink Dress (Maternity) (under $100!) // Cage Heels // Givenchy Necklace old, similar here // LANY Handbag // Ray Bans
Is it just me or is this week flying by? My to-do list is as long as ever, mostly small things getting ready for vacation and getting everything we need for baby #2. Sometimes I feel like a just need a break, but then oh ya – I'm a mom! Nevermind! But luckily tonight starts the weekend for us & I'm taking Blaire to see the play Cinderella with her friend! She's already seen it but I'm excited to go 🙂
About today's look, I saw this dress back around Valentine's Day and thought it was gorgeous. I typically don't wear a lot of fitted clothes, and I'm pretty petite so a lot of things just don't fit like they're supposed to. But I ended up getting the dress anyways because I don't have any nice dresses for events or fancy date nights and thought this would be perfect. Well, needless to say I love the dress, and it fits really well. They have a lot of color options, but this one in 'Berry' was just really bright and fun not to get! I also really like the white, or the black if you are going somewhere more formal.
Honestly, I haven't worn a lot of maternity clothes this pregnancy. I really think most of them are frumpy and they usually only offer Small, Medium or Large so you're not going to get a perfect fit. I have to say that the brand Ingrid & Isabel has really high quality stuff, the fit is amazing because they offer more sizing options. If you are pregnant they are a must to check out!
If you aren't pregnant and are looking for a similar style dress, then I love this one! I'm also REALLY loving this one, and if I weren't pregnant I would definitely be ordering it. I love the lace overlay, the length, and that has thin spaghetti straps which is perfect for warmer weather!
What are your plans for the weekend? Thanks for visiting today 🙂
xo, Stefanie
Pictures by SheSawStyle
Dress c/o Ingrid & Isabel
Bag c/o LANY Handbags
Shoes c/o of Shushop
Affliate links were used in this post.