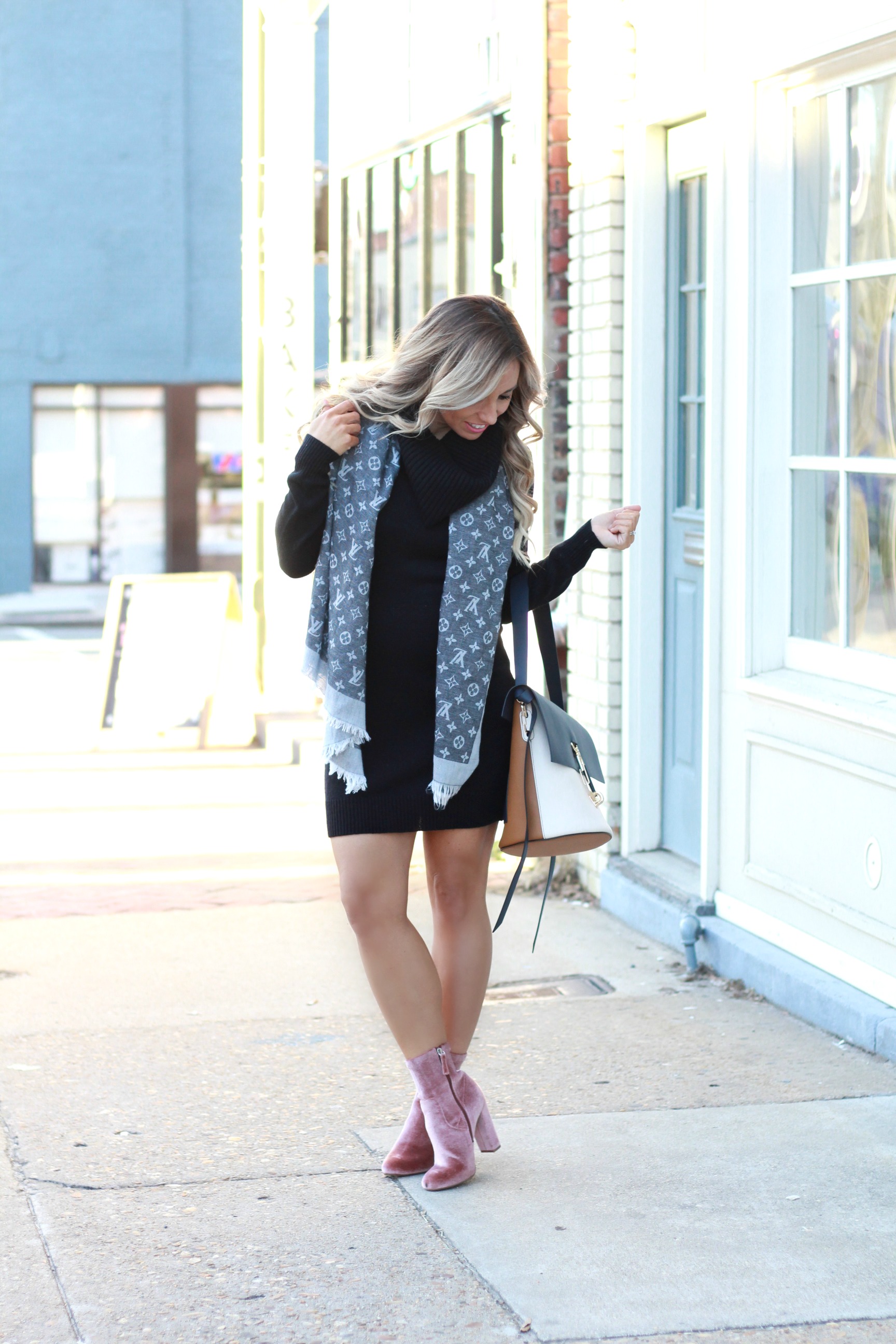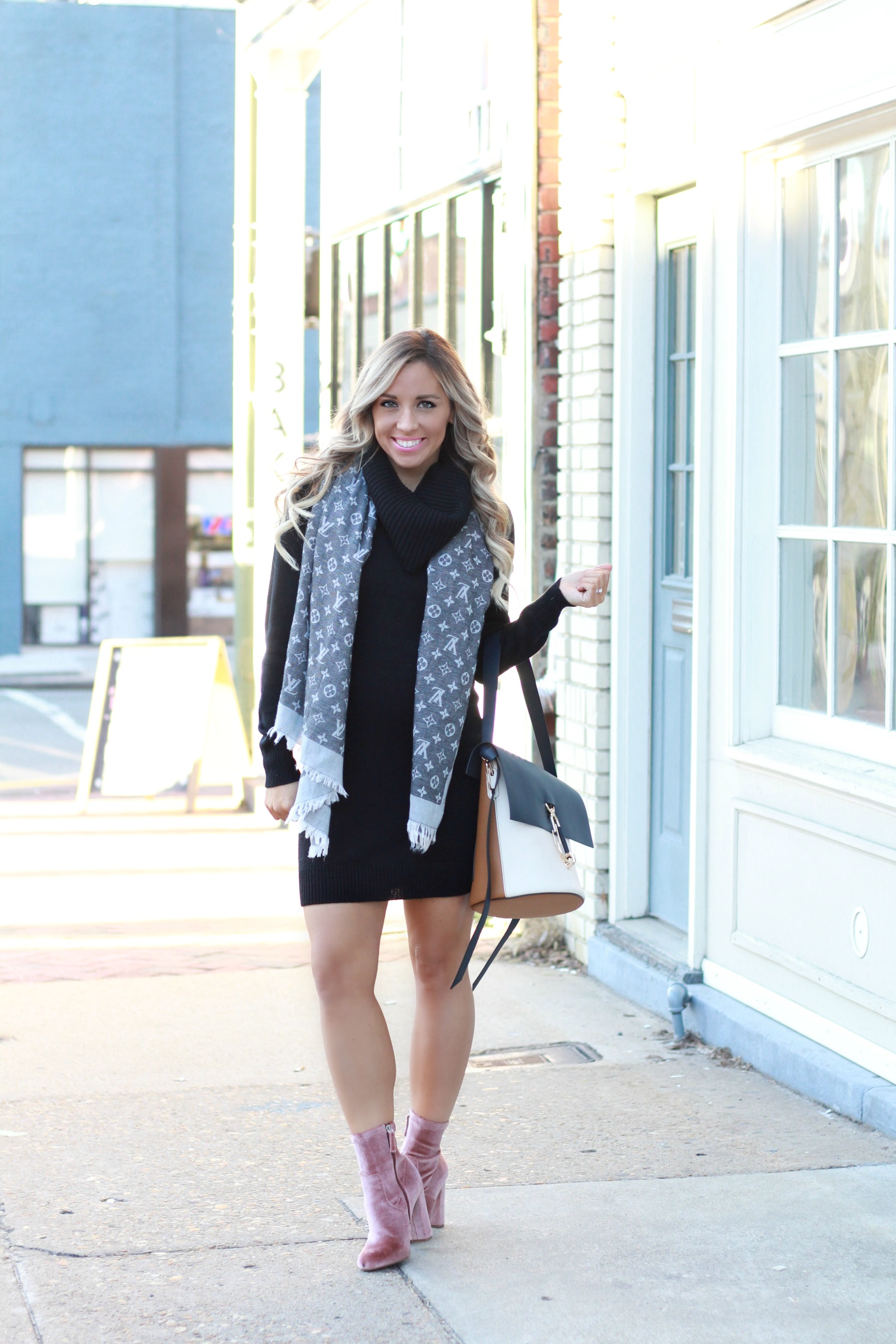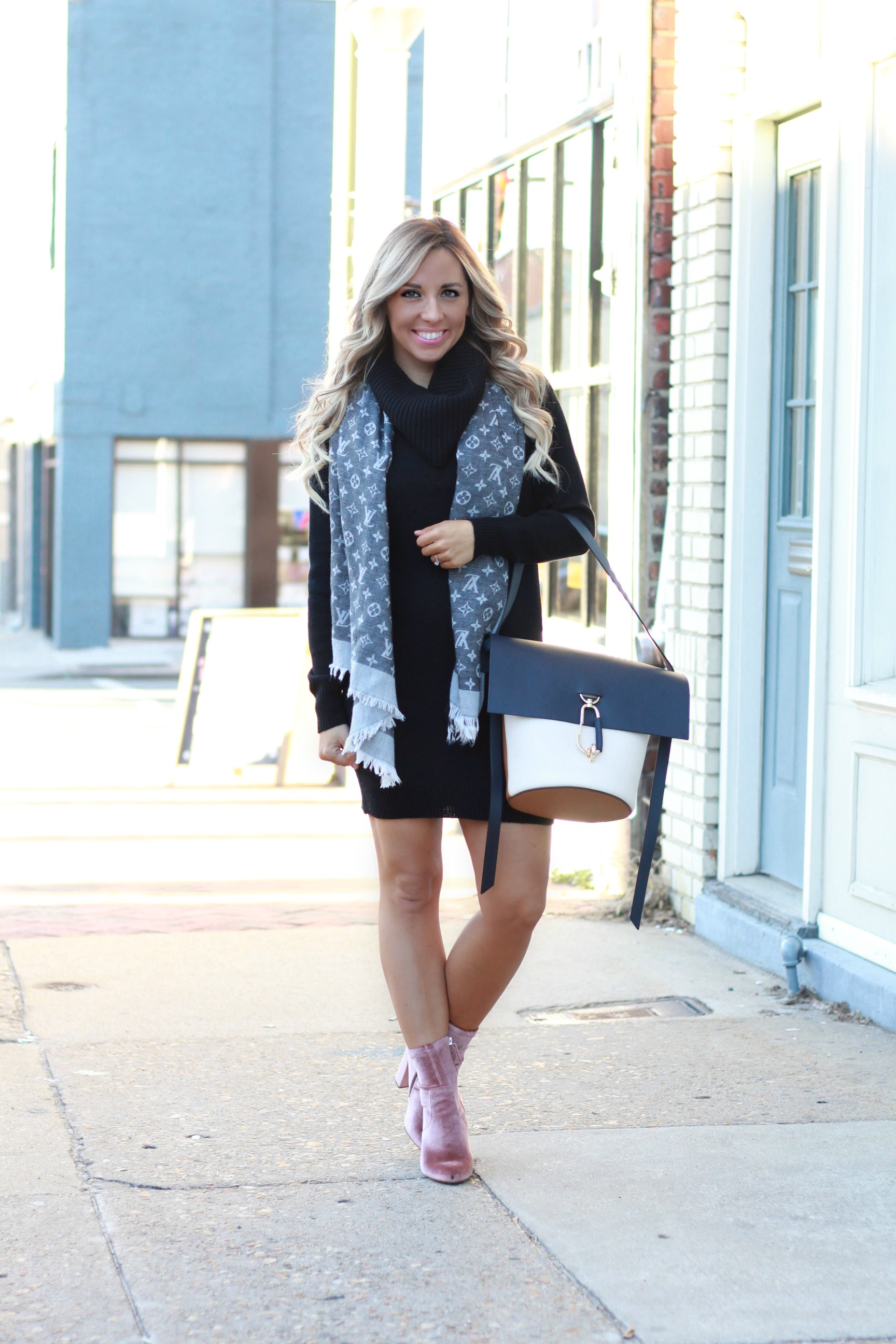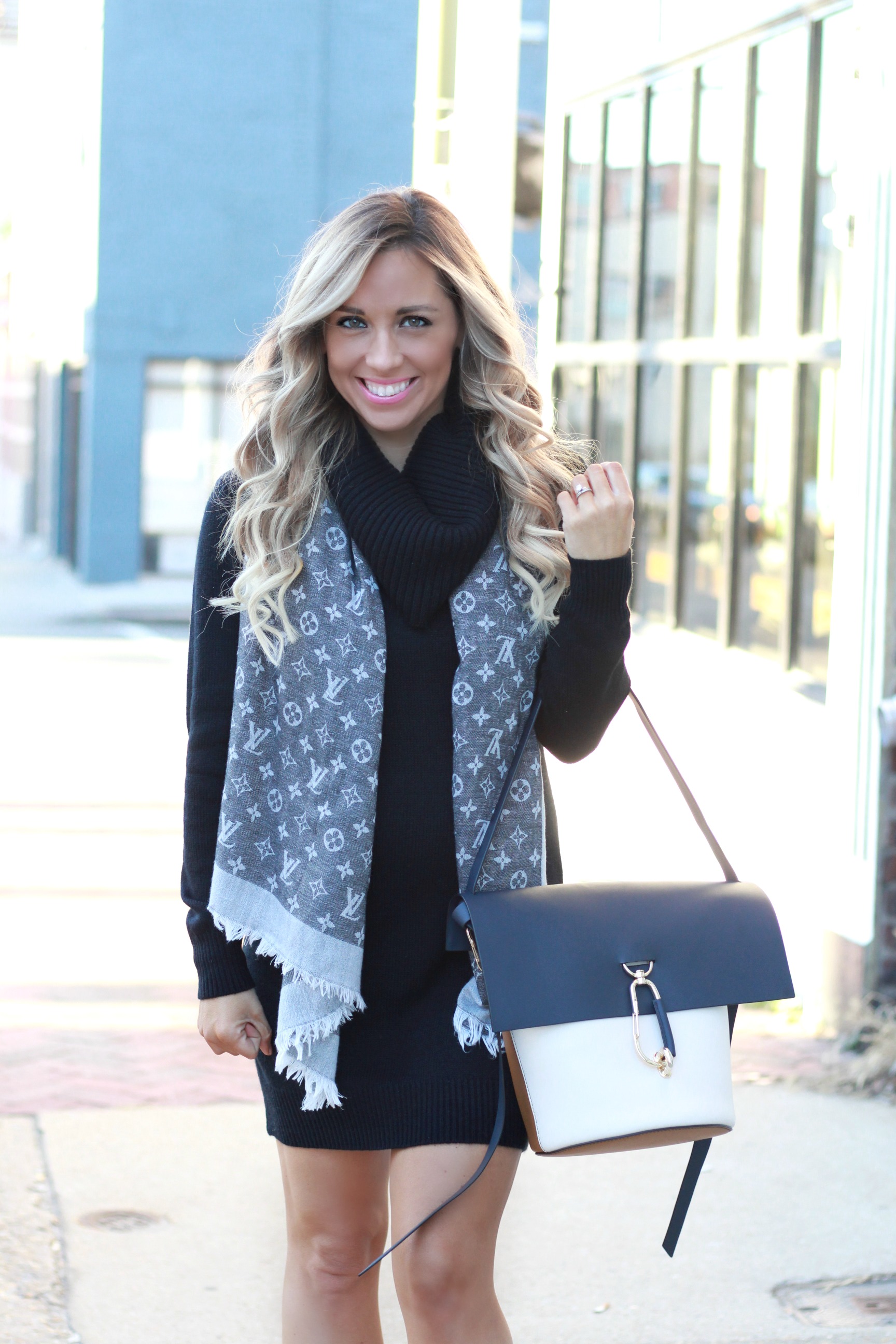 Sweater Dress // Velvet Booties (also available in black!) // LV Scarf // Prada Sunglasses // Zac Zac Posen Belay Bag
You know you have major pregnancy brain when you have to scroll through your recent blog posts to make sure you haven't already posted this look. I had all these photos already edited just sitting in a folder on my desktop… oops!
Anyways, although it really feels like spring, this is a great transitional look you may already have in your closet. A black sweater dress, some cute booties and a lightweight scarf. I'm obsessed with these particular booties because of the color and the velvet material. They are under $100, and come in black as well. Steve Madden is one of my all time favorite brands because it's affordable, but always on trend!
My bag is from Zac Zac Posen's spring line, available at Zappos & Shopbop! I love the Navy/Ivory combo and its super roomy for all the crap I carry around on a daily basis. I also am a huge fan of the structure, it doesn't cave in or fold over when you set it down. It's also available in a cute crossbody 🙂
Wishing you all warm spring weather and a quick rest of the work week! xoxo, Stefanie
Photos by SheSawStyle