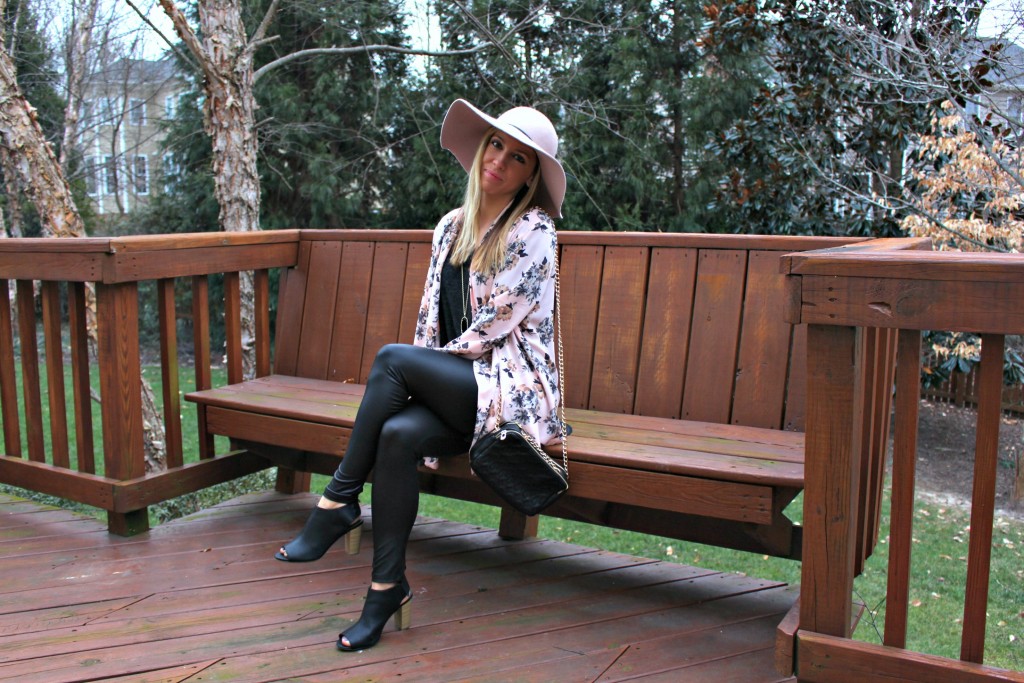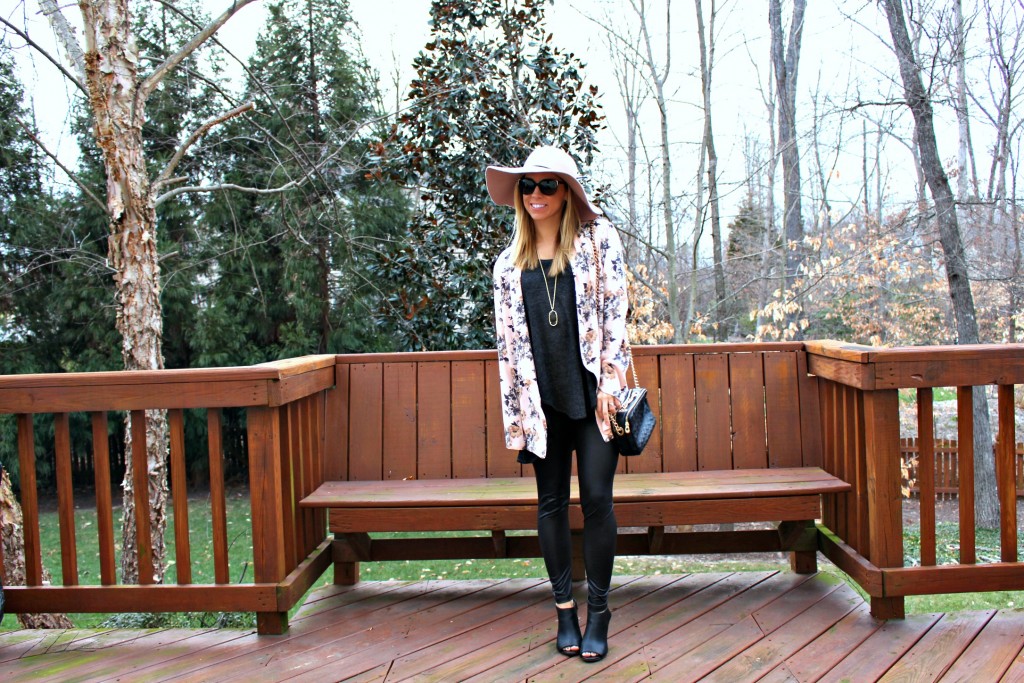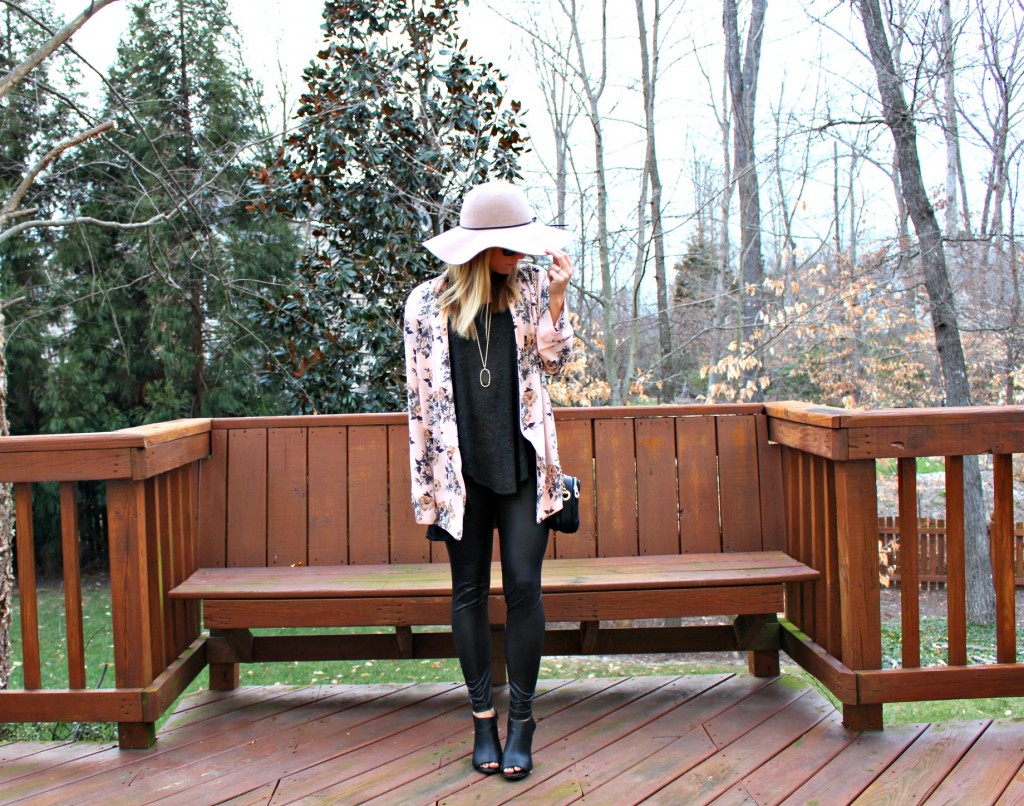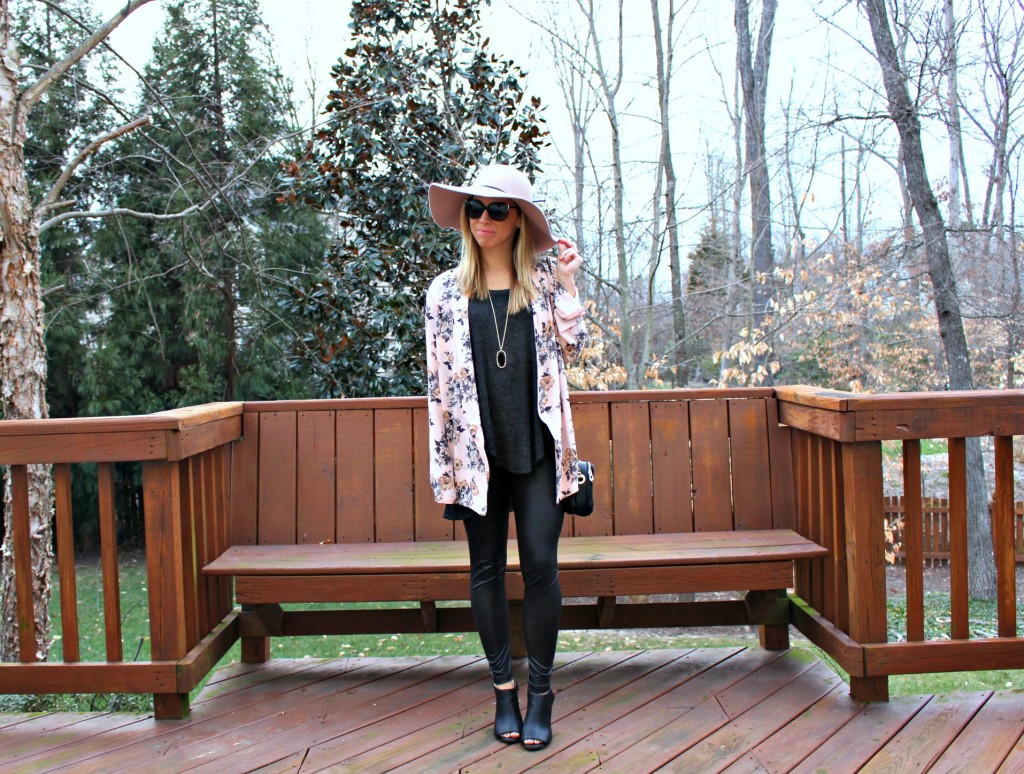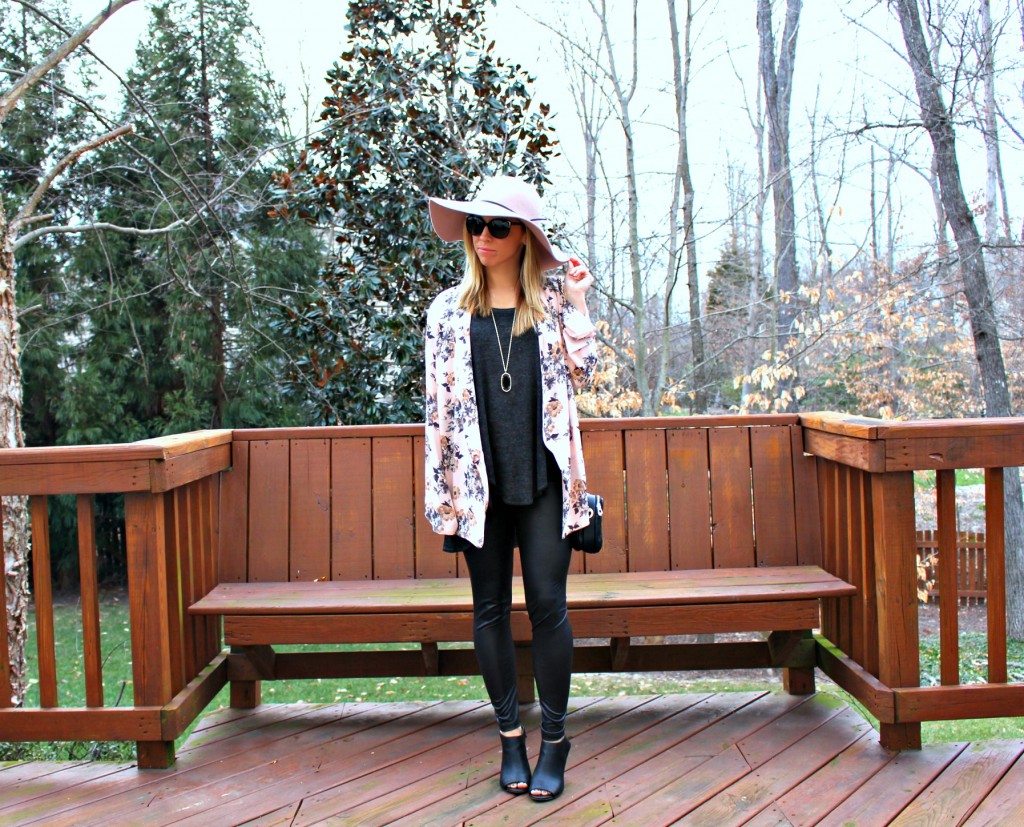 Vince Peep Toe Booties, Save Option // Faux Leather Leggings // Sun & Shadow Circle Tee // Crossbody, Save Option // Floral Blazer by Lush, last year but similar here // Hat // Kendra Scott Rae Necklace // Prada Sunnies, Save Option here
Hope you all had a great weekend and amazing Valentine's Day with your loved ones! We had movie day and then went out to dinner by ourselves for a little date night! I wore my favorite faux leather leggings and yes, my toes were cold but I love these leather booties!
This adorable floral blazer was something I found late last year at Nordstrom Rack. I've actually never worn it until now because I wasn't sure what to do with it! But with the pink and the flowers I thought I couldn't go wrong with Valentine's Day, plus the fact that it was Rose Quartz day in our Style Challenge!
This charcoal gray circle tee is one of my favorite purchases this season because its more fitted at the waist and then flares out almost peplum like. And if you really aren't sure if you're a hat person – this hat is only $15 and is so adorable on. I wear mine all the time.
Thanks for coming by! <3 Have a great Tuesday!