Getting Back to School Ready – with Hair Cuttery
I can't believe it's time to get ready to go back to school! Luckily for us, Blaire has a few more weeks of summer, and we're trying to soak up every minute!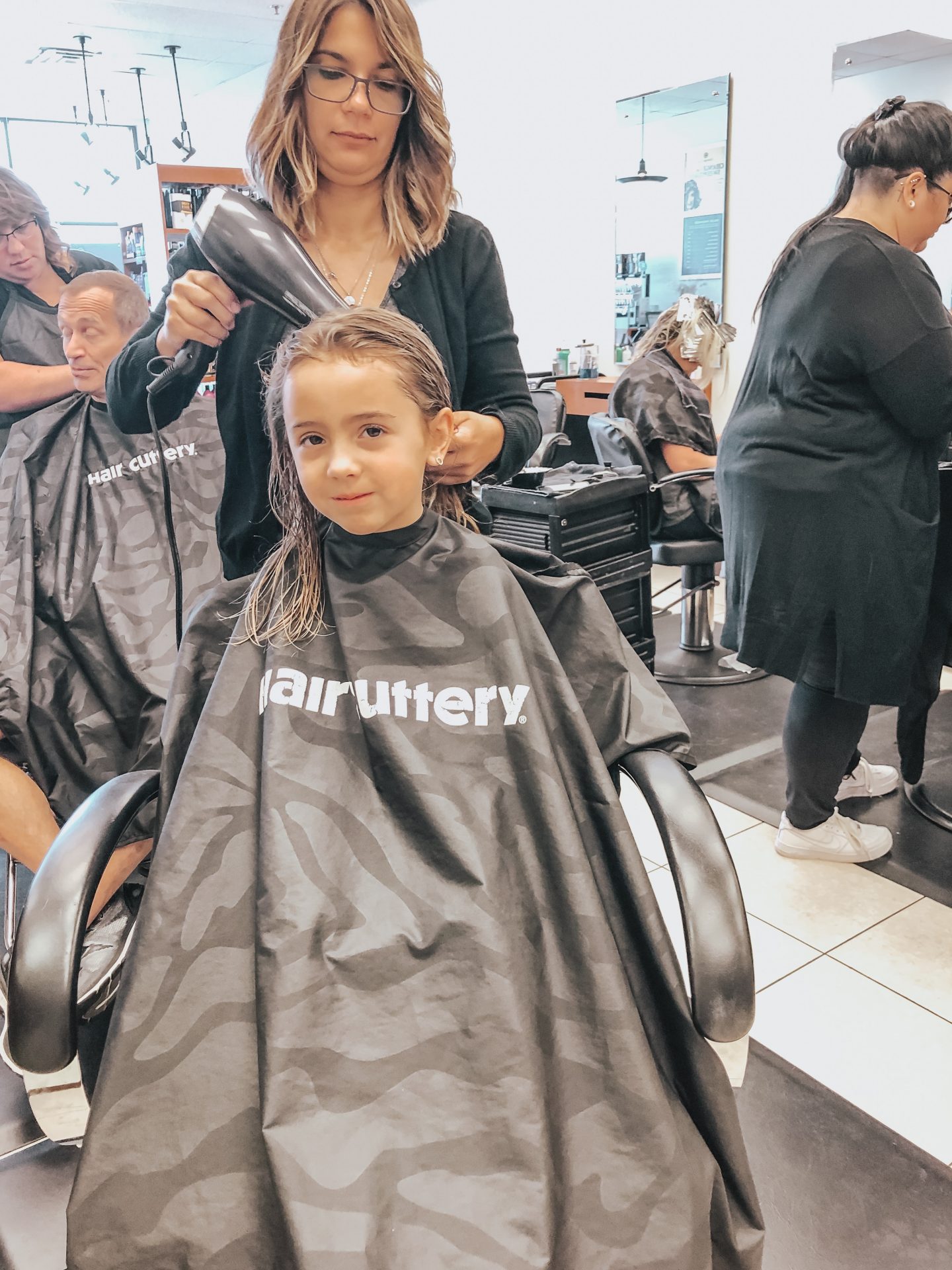 As we begin back to school clothes shopping and supply list shopping, we always make our way into Hair Cuttery for a little hair pick me up. Blaire loves being pampered and has so much fun heading into getting her hair done.
We chose not to cut it this time, because it's pretty healthy and she wants it to be long again. We decided to do a deep conditioning service since we've been in the pool so much this summer, the heat and the chlorine have really done a number on her hair. I love the hair service selection at Hair Cuttery because it's affordable but still gives you the feels of a spa like treatment! It only took about 20 minutes for this little diva to go from dry and damaged to shiny and soft! If you've never taken your kids (or yourself) into Hair Cuttery for a little back-to-school refresh you should definitely check it out! And make sure to snag my current favorite summer hair product that I raved about in my last post. Tons of you loved the Cibu Sticky Rice and in case you missed it before I'll link it here for you!