My Beach Bag Must Have Items
It's summer and it's officially HOTTT. And while my kids require towels, toys and loads of snacks, I have my own requirements for hair care in my beach bag. With temps here in the upper 90s most days, plus humidity – my hair needs a little love!
In one of my recent trips to Hair Cuttery, my stylist showed me this Sticky Rice pomade by Cibu (you can snag it on amazon HERE). Not only has this stuff been a life saver from the heat, it's helped me manage all the baby hairs and new growth from recent pregnancies and postpartum. If I didn't use this product the entire front part of my hair would be sticking up straight, or sideways, and trust me – it is not cute! It's the only thing I've found that works, so I literally have one in my purse and one in my beach bag so I have access to it at all times. You may think I'm crazy, but you'll thank me later if you've ever battled frizzy hair or out of control baby hairs!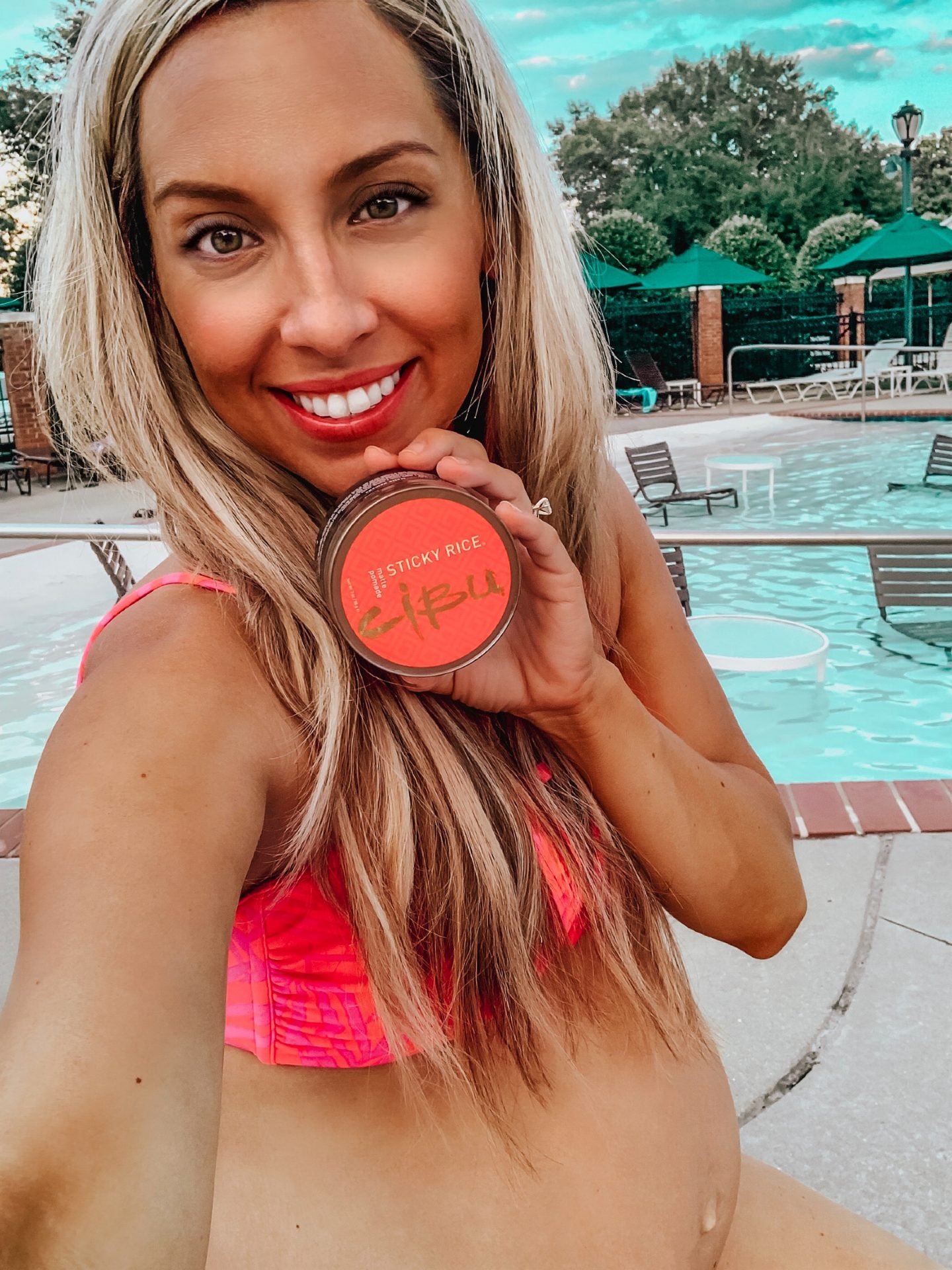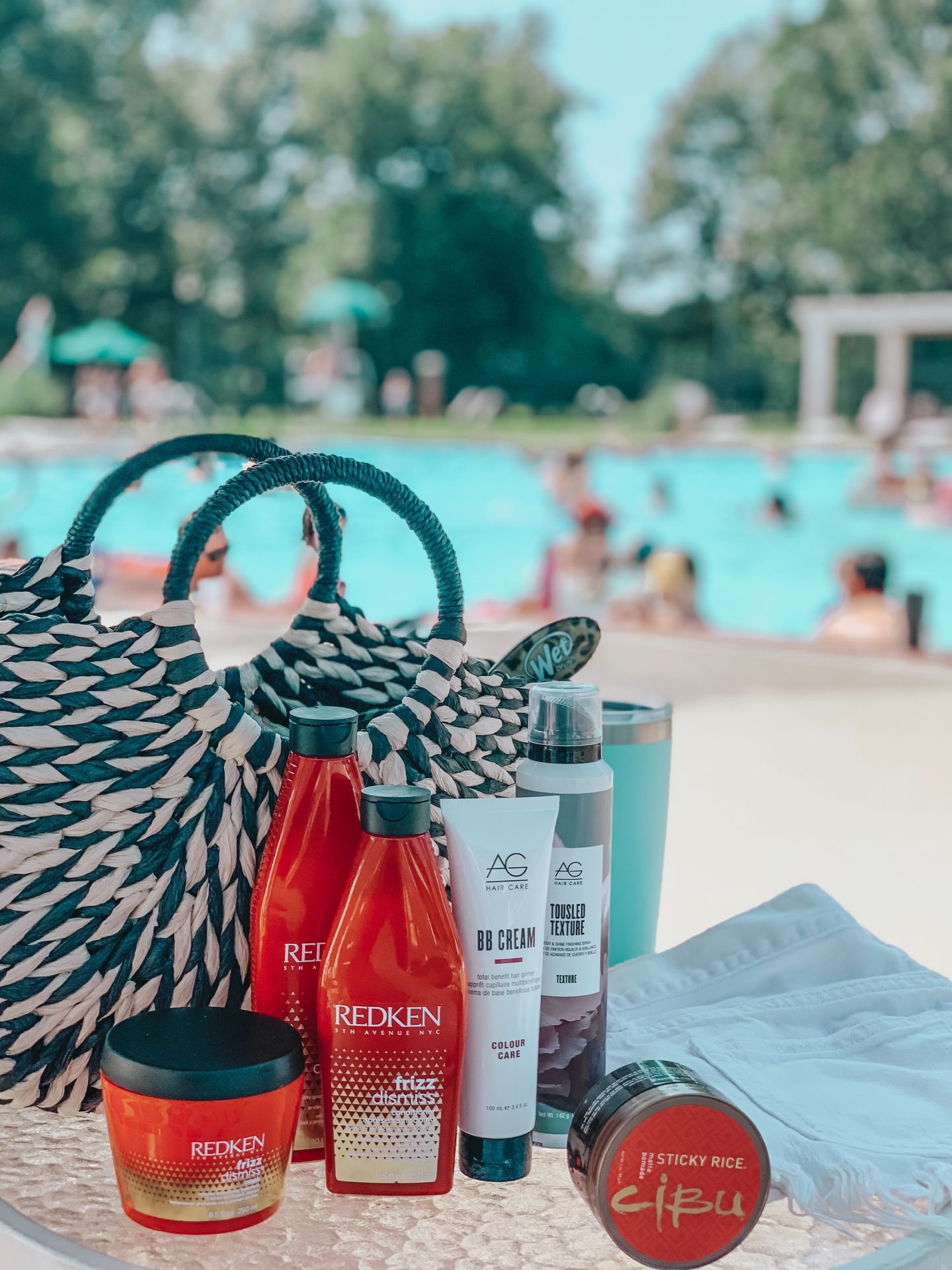 Another thing I love to have in my beach bag is shampoo & conditioner! We've spent a lot of days and evenings at the pool, and most of those end in the pool-house shower to wash away the ice cream and chlorine. I love Redkin products a lot because I feel like they give my hair the moisture it needs in summer, And the AG texture spray is PERFECT for after a pool shower when I'm not going to dry my hair, but still want that beachy hair look.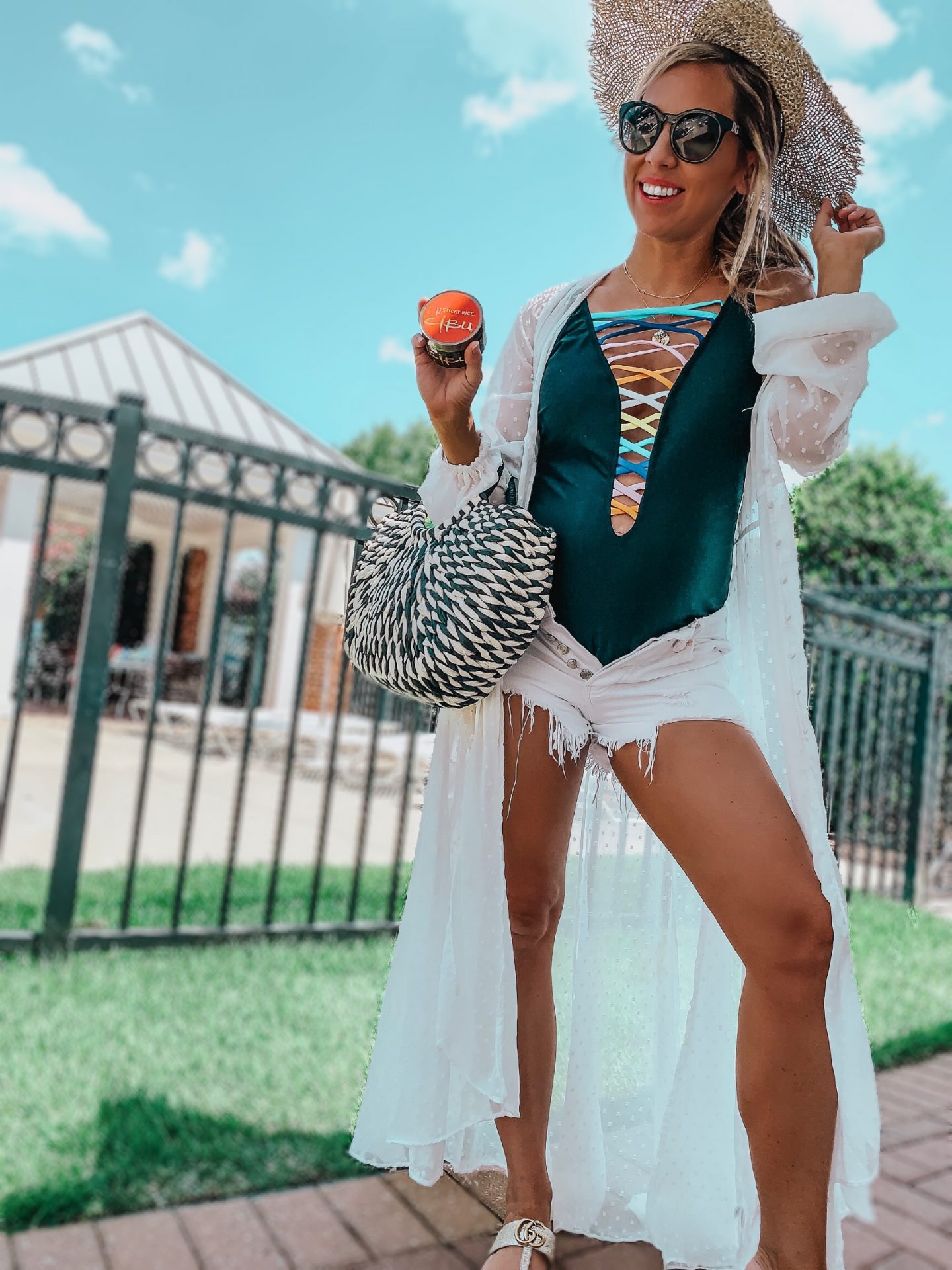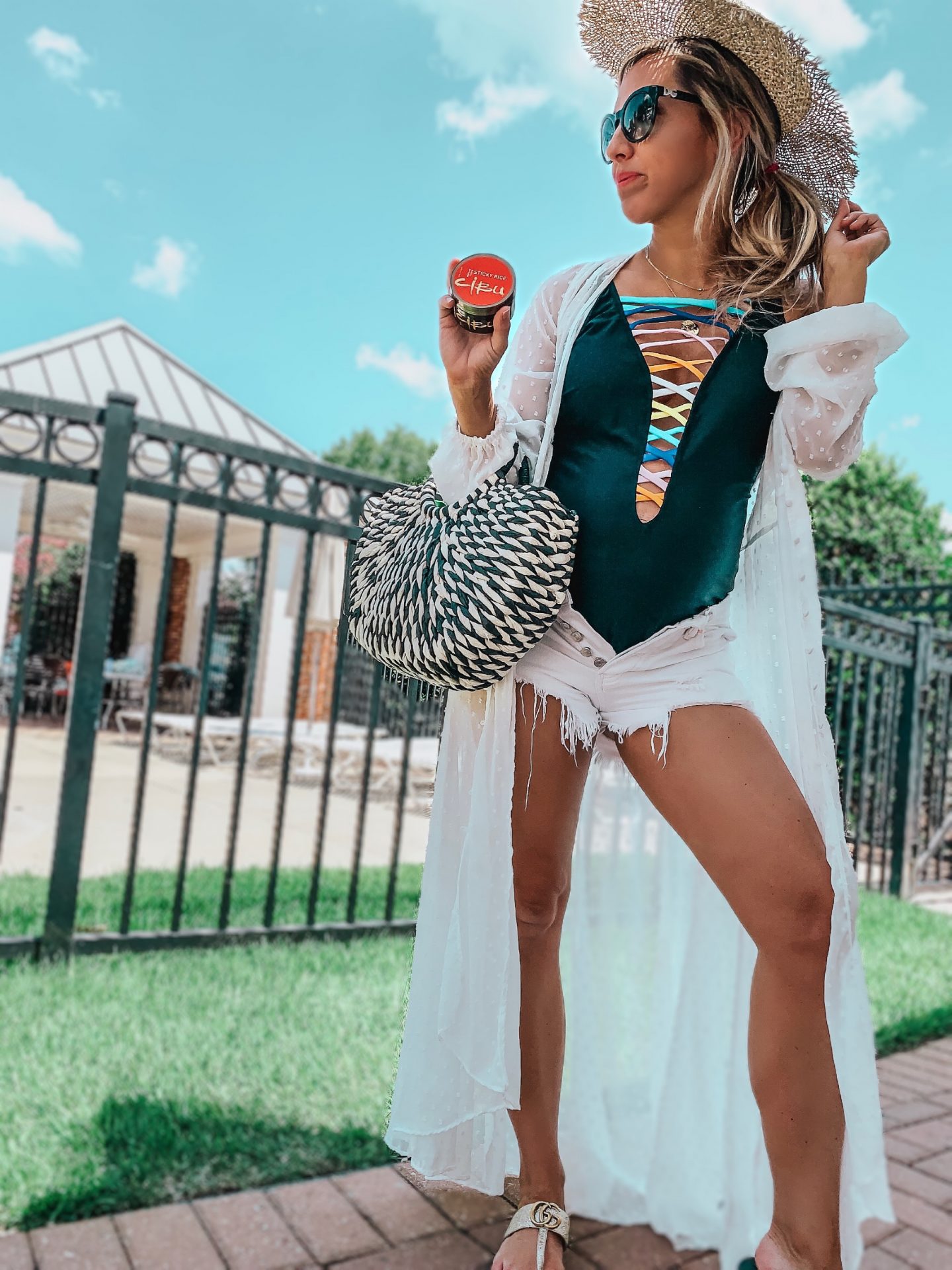 These are just a few of my summer beach/pool must haves. But with hair extensions and almost 4 kids, I have to squeeze in the self-care somewhere right? Have you tried any of these products? I love the convenience of being able to order it on amazon! Shop any of these products below.