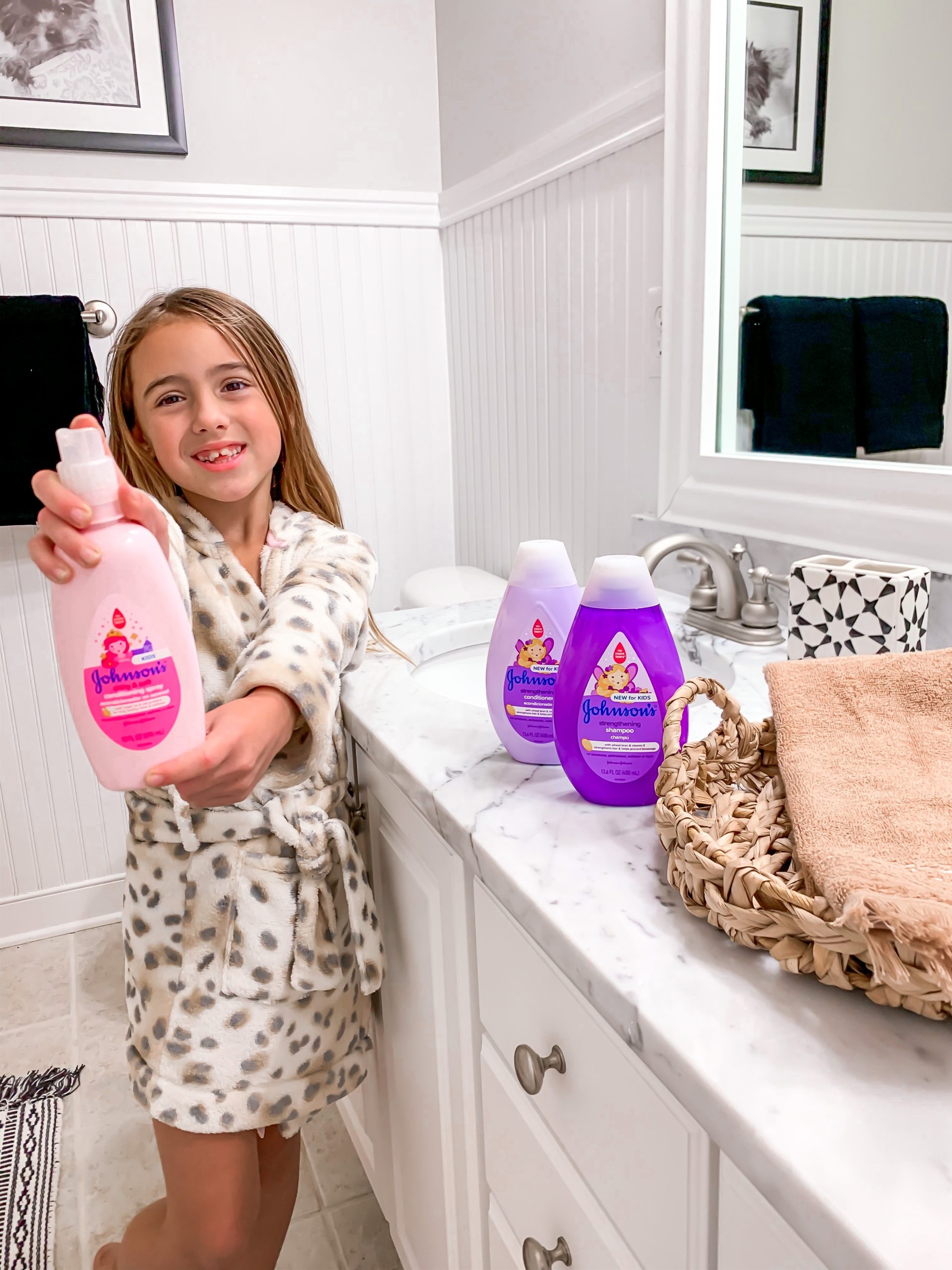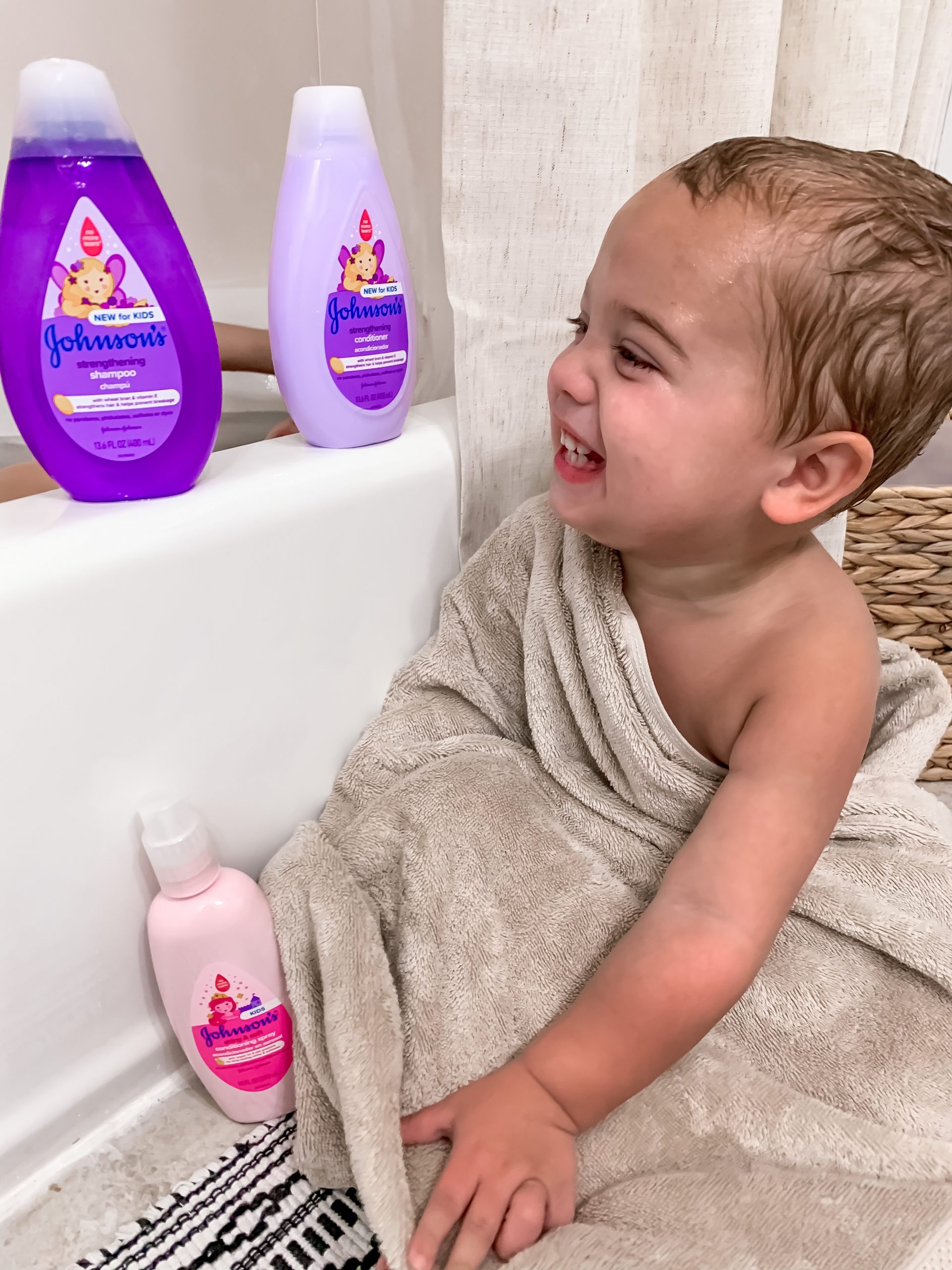 Same brand, 4 kids later! Thank you JOHNSON'S for sponsoring this post. All opinions are my own!
I've been a mom for over 7 years now, and a lot has changed! There are new baby products, different toys, and baby gear that wasn't even on the market when I had my first kid. However there are a few brands that are tried and true for our family. One of those brands is, JOHNSON'S Baby!
When I saw that JOHNSON'S had some new Kids lines available, including the JOHNSON'S Strengthening Shampoo and JOHNSON'S Strengthening Conditioner, I ran to our local Walmart to pick some up. Walmart also had a lot of other new JOHNSON'S Kids haircare products, so we picked up a few of those to try during our next bath time as well.
With 4 kids, baths are many different combos of kids depending on need, and my patience! Blaire and Brooklyn love to take baths together and they both want their hair to be super long and healthy. I love how JOHNSON'S Strengthening line is gentle for my little ones but strong enough to prevent breakage. Pretty sure Blake's favorite part is the bright and colorful bottles lol!
The Strengthening Shampoo and Conditioner are a hit in our household! We also got a spray to go along with their new haircare routine. Blaire fell in love with JOHNSON'S Shiny and Soft Conditioning Spray, and honestly, I have too! A few sprays on their hair after bath and no one is crying from tangles. IT – IS – AMAZING!!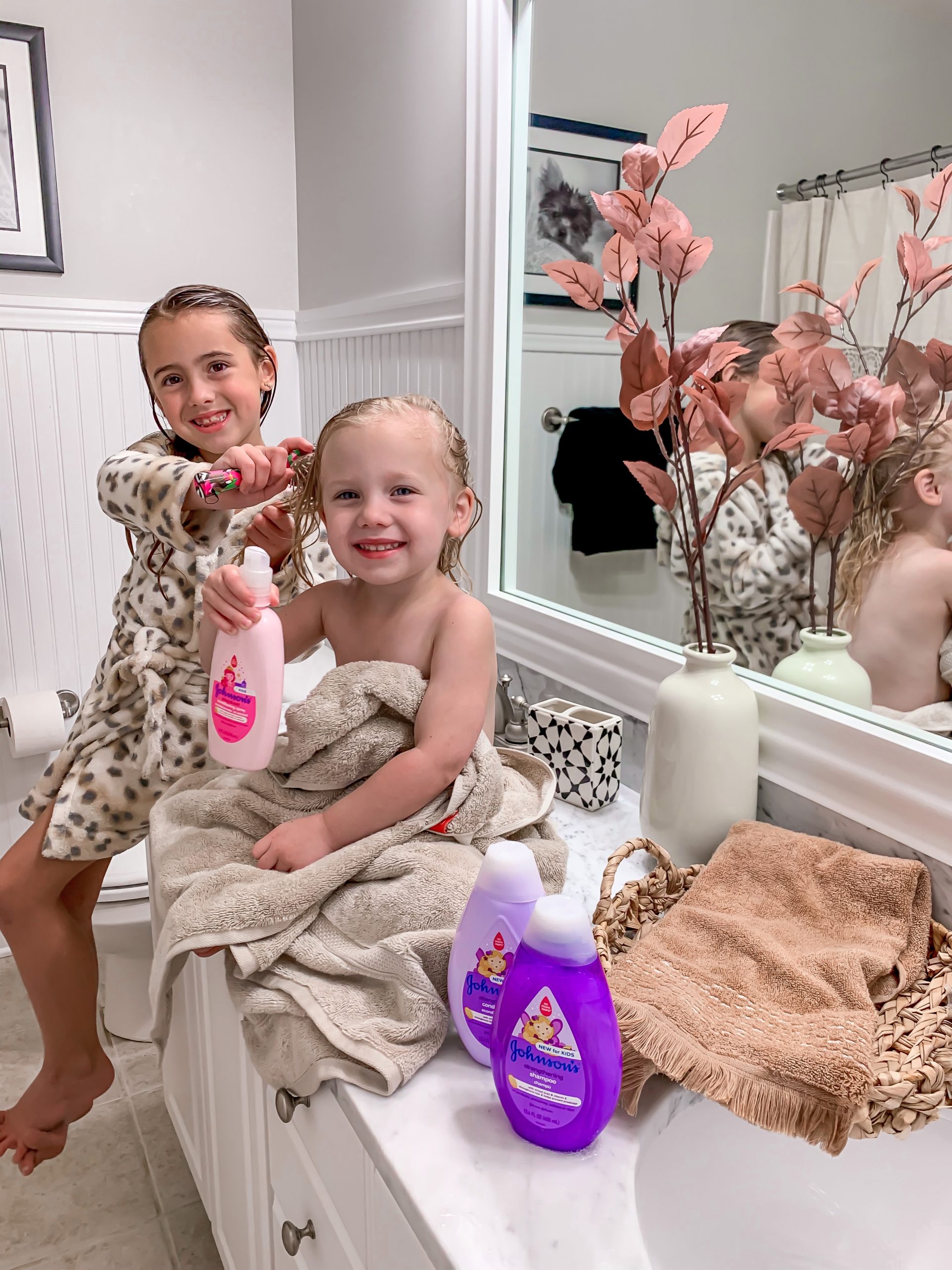 There are so many options available to cater to your child's specific hair needs or type! Find all the lines at Walmart in-store or even better, use online pickup or delivery!
Have you tried JOHNSON'S new Kids haircare products yet? What is your fave?