How on Earth is my sweet little girl now official FOUR. Four years ago at 10:58am Blaire Nicole was brought into this world and changed her daddy & my lives forever. It was a cold Tuesday in Indiana, and just as cold in the OR that day, but her warm little heart instantly melted us. And then, we blinked.
This birthday was so special for not only her, but for us as well. It's the last birthday we have with just her before she becomes a big sister. While she's not quite aware that she will soon have to share everything, including her royal princess carriage, I know she will make the best big sis, and mommy's helper we could ask for. While the big birthday bash with friends is next weekend, this weekend was a perfect weekend with just our family, kicking the day off right with a giant donut cake!
If you're child is as obsessed with play doh as mine is, we found this Play Doh Touch to Life Studio at Target for only $25. She plays with play doh all the time, but this allows your iPad to bring your creations to life in an app. So cute and such a great gift idea for any age kid! This post is not sponsored, we just really love our Play Doh! 😉

I already felt like Blaire had everything. Well now, she really does. This Princess Carriage is HUGE…. I swear each wheel was a foot and a half tall, and the whole car comes up to my chest. It lights up, and has curtains with a magic wand in front. Seriously ever girls dream, and now I'm sad this wasn't around when I was little!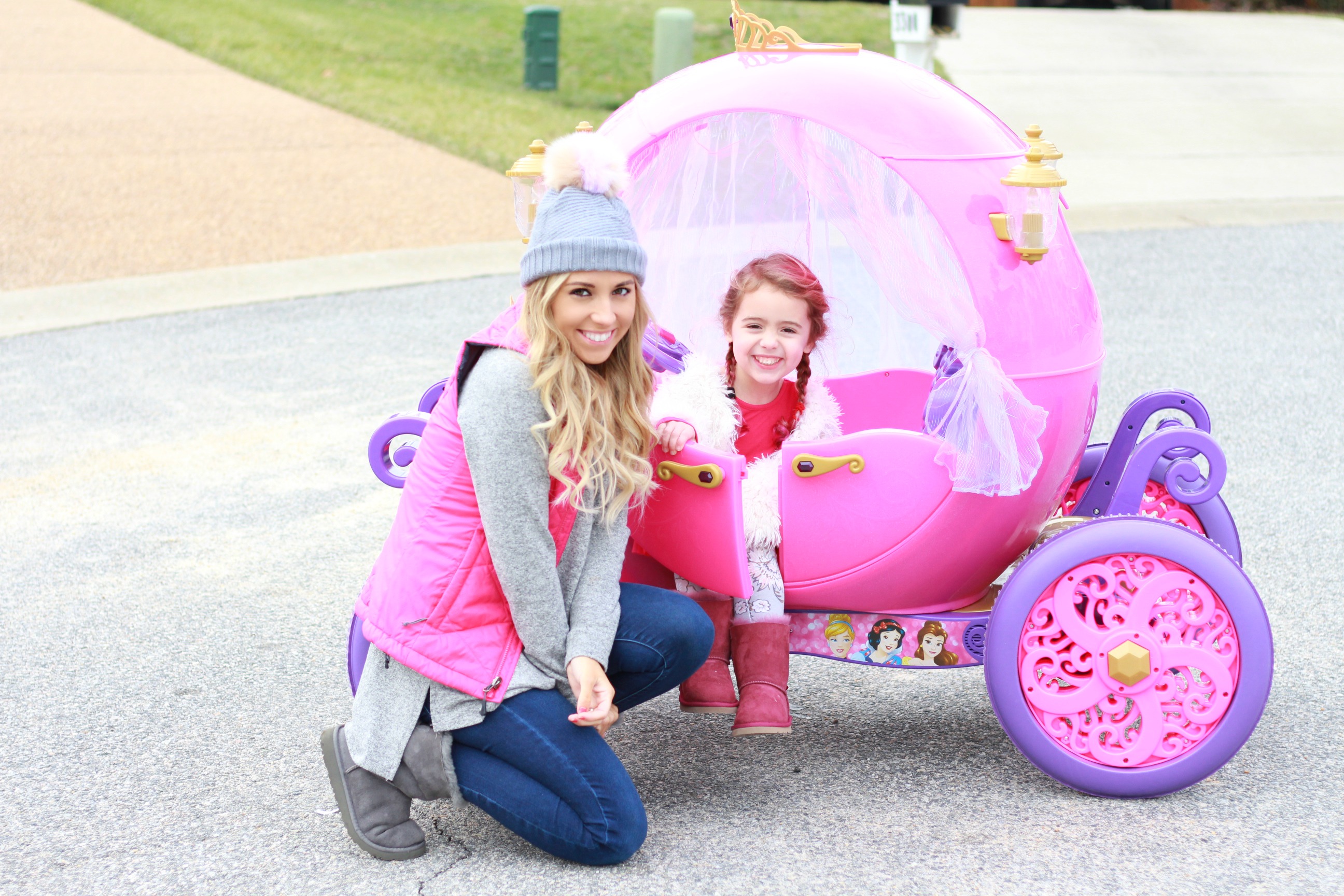 Next week I'll be sharing all about her 4th birthday party with her closet friends. A mash up theme of Parisian Spa meets Unicorn Wonderland… but I know she will love every little bit of it! Here's a peek at what else she got for her birthday, and that any 4 year old would love for a birthday gift!
This post was not sponsored, but affiliate links are used.