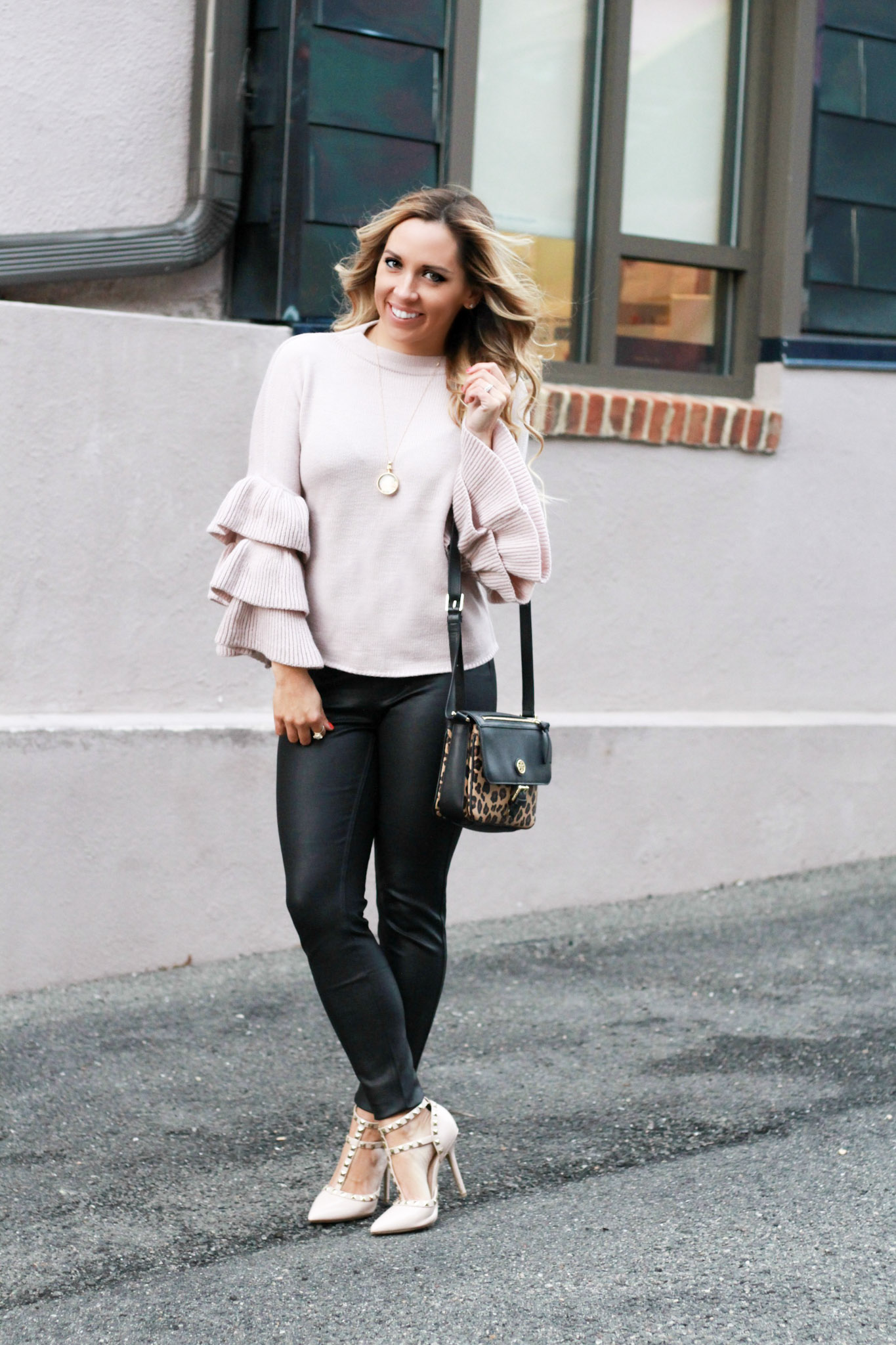 Ruffle Sleeve Sweater // Necklace // Heels (doups here) // Leather Leggings (non maternity here) // Tory Burch Crossbody current season here
Whether you think leggings should be considered pants or not, leather leggings are the perfect option for everyone. Not only are they super flattering and trendy, they dress up any look and add a rocker chic vibe.  I lived in the BP version before, and still a little bit now during pregnancy, and I highly recommend them! They are really thin (not see through), soft and comfortable. Since I'm in a bit of an awkward relationship with pants right now, I went ahead and got a pair of leather maternity pants and the ones linked above by Jessica Simpson are under $50 and truly flattering. I'm super petite so I had to find a brand that offered XS, and her line was pretty cute!
This ruffle sleeve sweater from Shein is so cute I can't get over it! I've gotten tons of compliments on it already and those ruffles just add a flirty & fun element to the top. Paired this look with my favorite cross body and some fun rock studded heels, and while it looks like I'm ready for a dinner date or night out, I really feel like comfy & cozy!
All pictures in this post were by Stephanie of She Saw Style blog.
Sweater c/o Sheinside