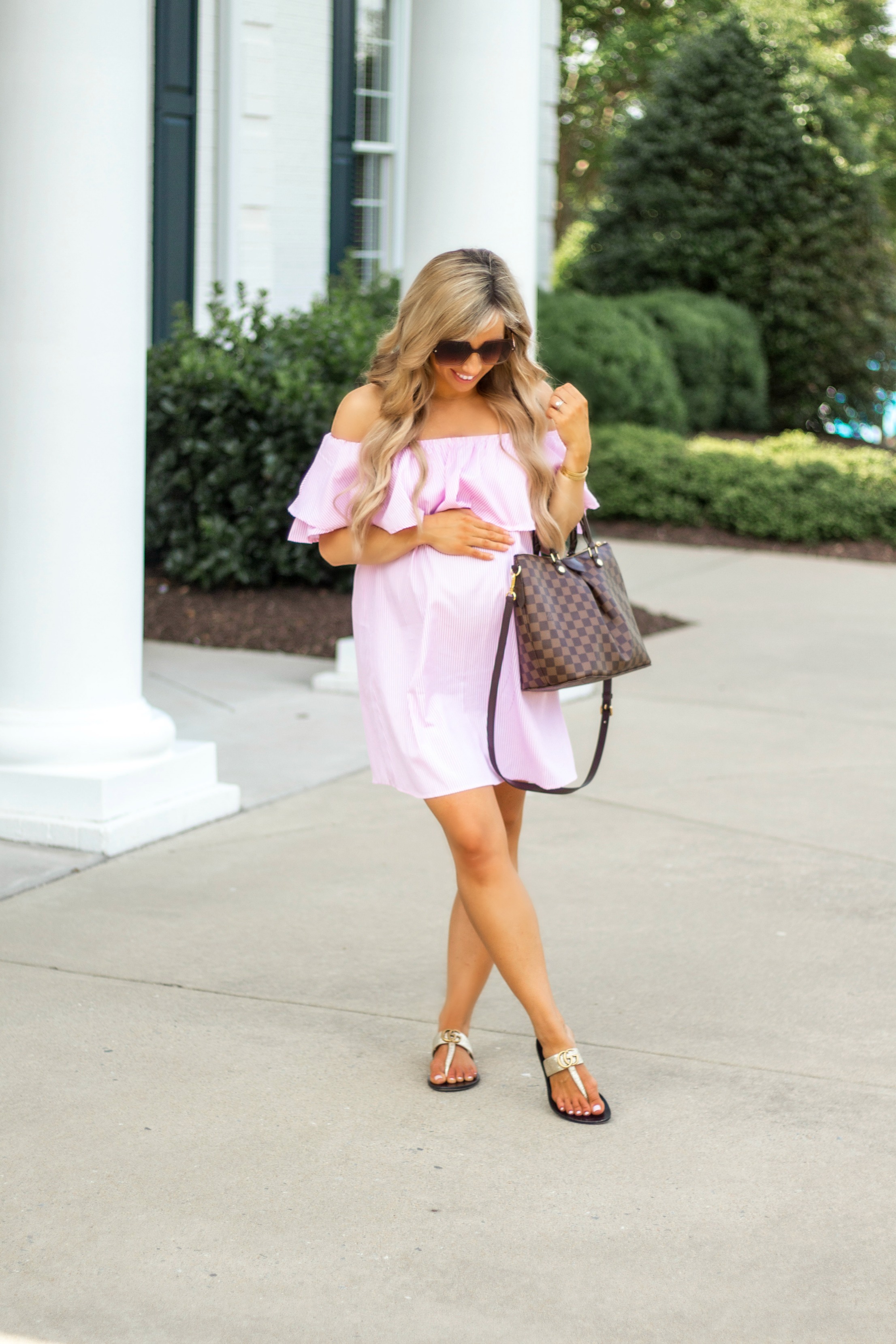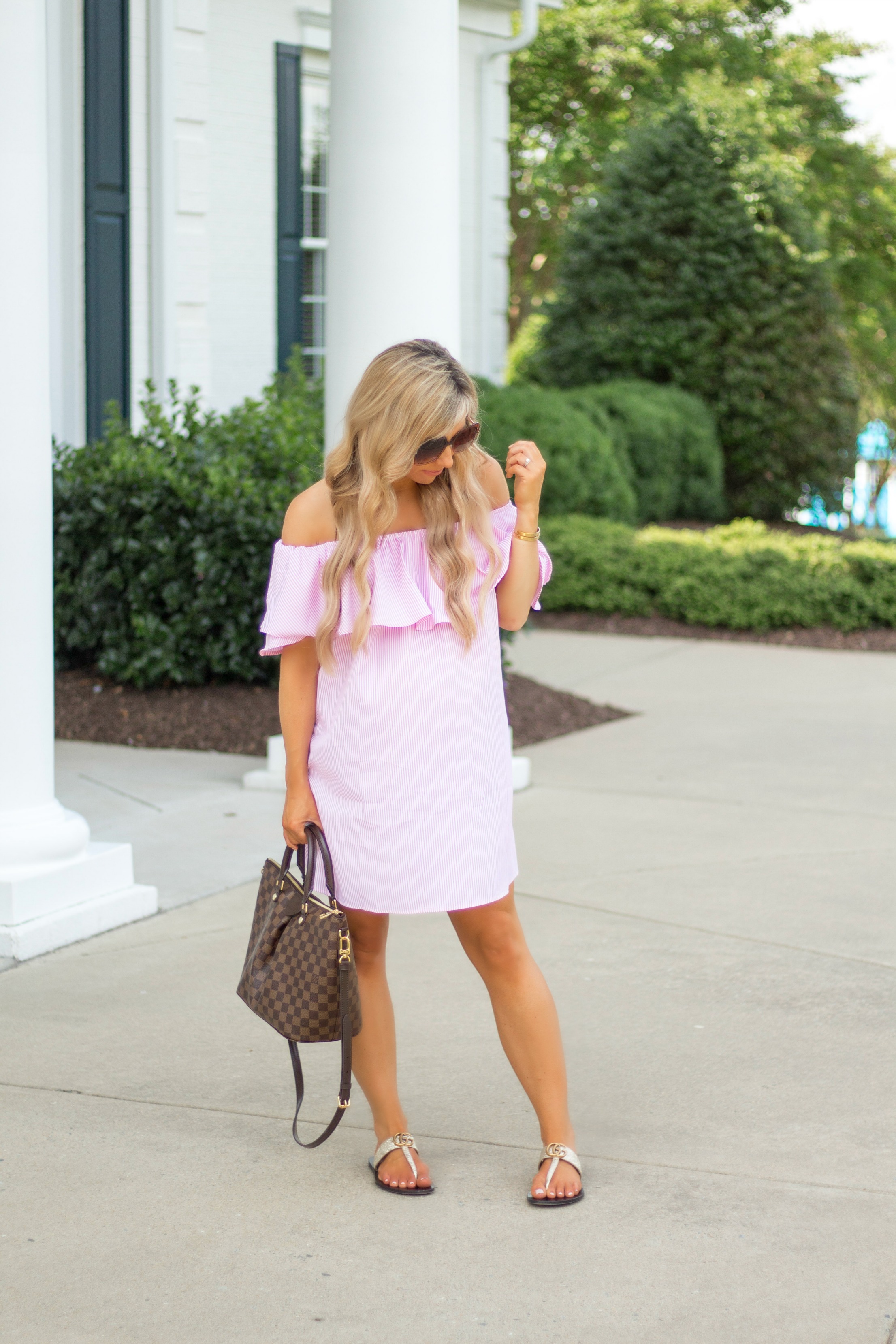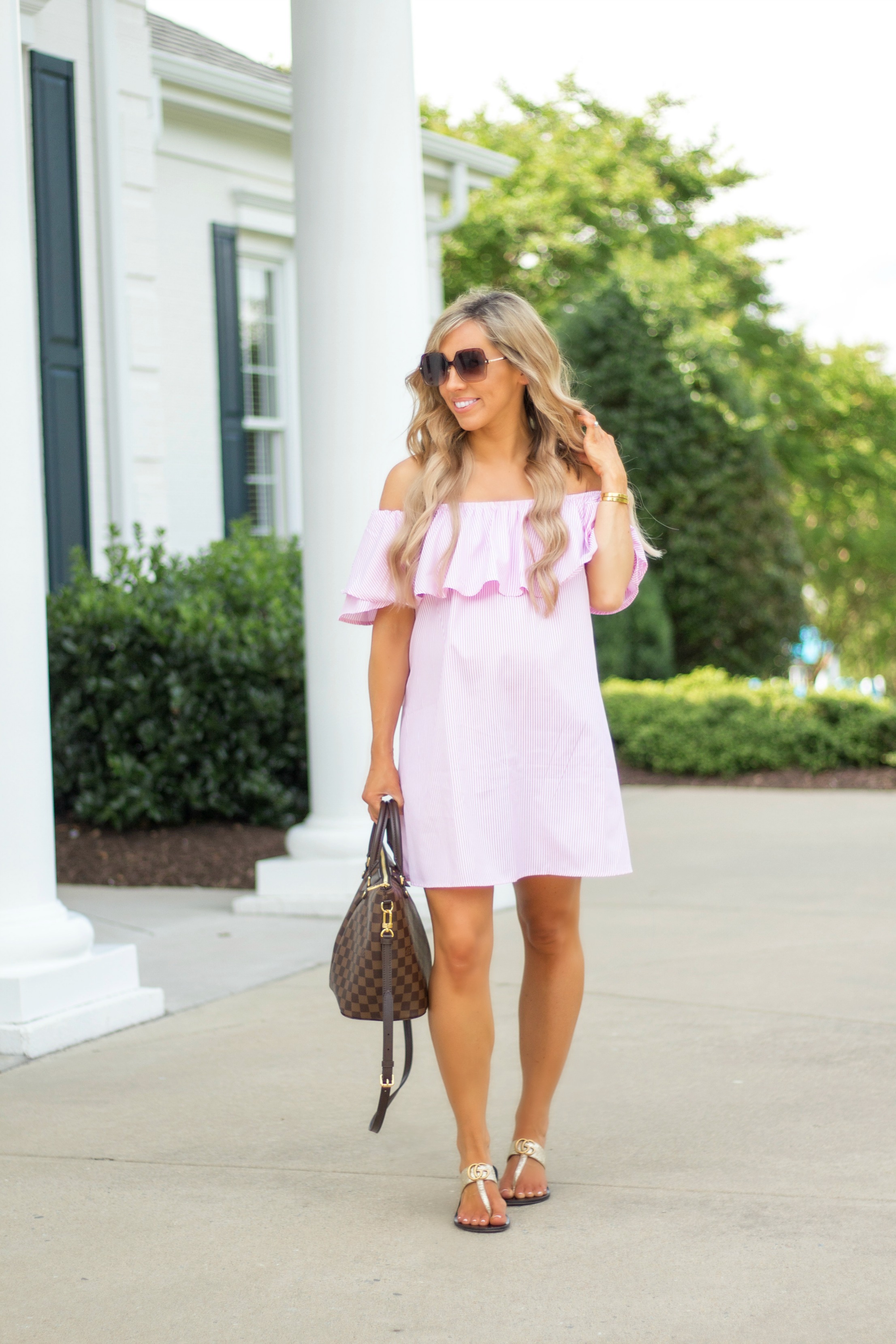 Off the Shoulder Dress (also in blue) // Louis Vuitton Siena MM // Gucci Marmont Sandals // Chloe dupe Sunglasses (only $14!)
Do you remember this post? It's by far my most popular maternity look from Brooklyn and one of my most pinned posts ever. Well, this is the same dress only in pink! Kind of ironic that then I was pregnant with a girl, and this time I'm wearing the pink while pregnant with a girl, but I do love them in both colors!
I ordered these marmont thong sandals about a month ago after debating between the gold and the brown. I love the brown on other people but I have to say I'm super happy that I settled on the gold! They are on the pricey side but they are great quality and I wear them all the time.
I've gotten a couple of questions about this bag, it is the Siena MM (basically the medium size). It can be worn as a crossbody, on the shoulder, or you can remove the strap and hand carry it. This bag is actually pretty roomy and a good medium size bag. I also LOVE that the handles and strap are dark brown like the bag. Lastly – these sunnies are a $14 dupe for the $300+ Chloe ones.
I am wearing a small instead of my usually XS in this dress for length. I do purchase from Shein but I am really careful about reading the customer reviews for quality and fit, and expect a 1-2 week shipping period. I added some iPhone shots below so you can see a more true color of the dress! Let me know if you have any questions about this look or anything else! xx