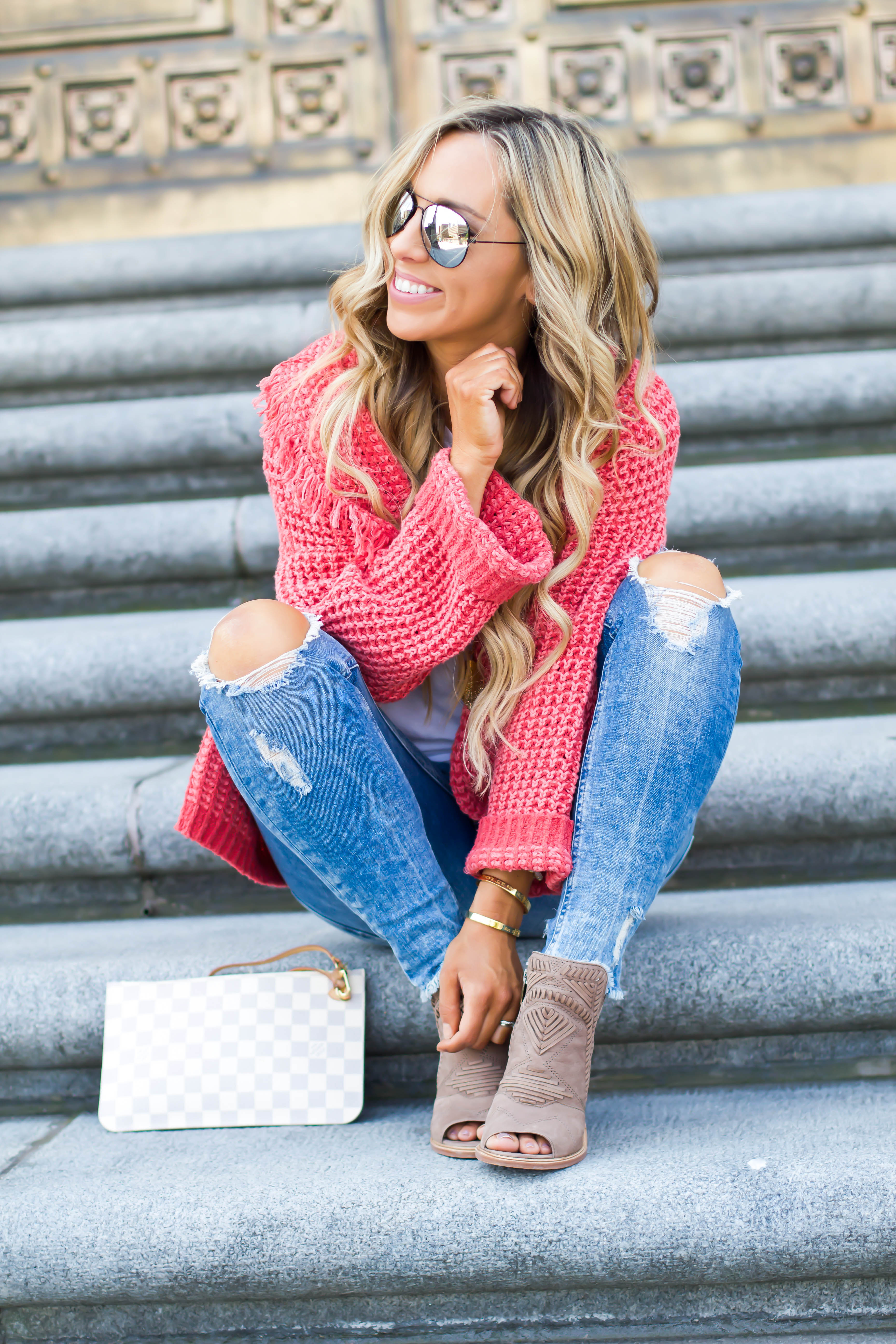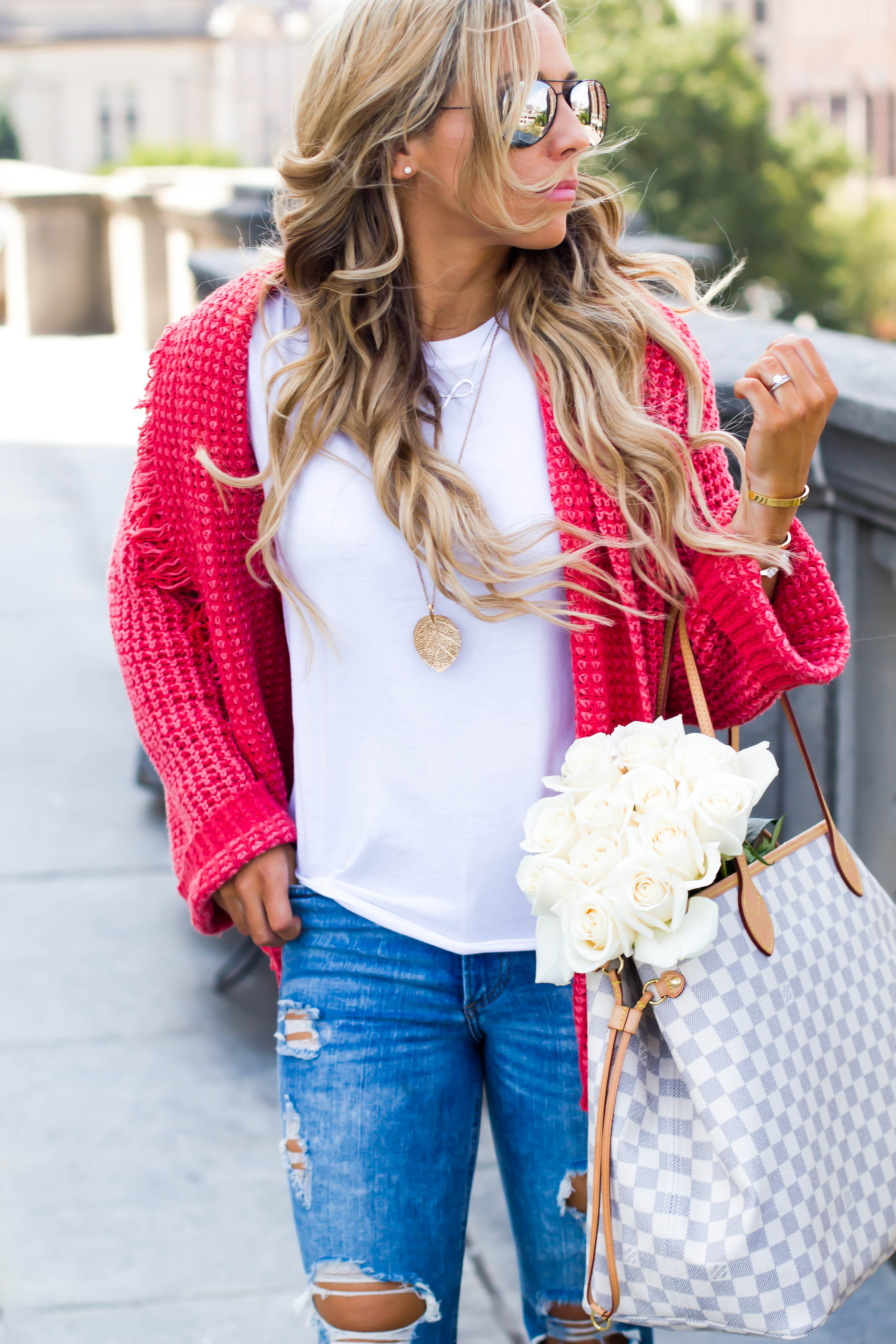 Free People I'll Be Around Cardi // Express Ripped Jeans // White Tee // $12 Sunglasses // Bracelets // Booties
If you're wondering what I was thinking mixing these necklaces, it's because it wasn't thinking at all. I wear this infinity necklace all the time that my husband got me last Christmas with the girls names on it, and I totally forgot to take it off of tuck it in! Whoops… so let's just roll with it 🙂 These bracelets I have on are awesome too and would make a great gift for yourself or a friend! They are engraved with both of the girls birth stats and name, SO sweet I'm obsessed with them.
Anyways – I'm wearing two of my favorite purchases lately in this look. First THESE JEANS are amazing and I couldn't be more obsessed. There's tons of rips and my favorite thing is the fact that they are available in tons of sizes and also offer SHORT. Hello, thats my middle name. I think they run true to size, I'm wearing 00 Short for reference. Secondly, this I'll be around cardigan from Free People is amazing and kind of a funny story. I think it was part of the NSale because it was marked down when I purchased it but I actually wanted it in the green color. Well that kept selling out and then I made my mind up on Ivory, and of course that one sold out in my size too. I found it in XS in the red and snagged it, and turns out I actually love the red! Now the red color is of course hard to find, but I just found it full in stock HERE and will link the other colors available below.
Photos by Amanda Matthews Photograhy