Curly Willow Spa Eyelash Extension Review & Where to Have Them Done in Richmond
Recently I had my first eyelash extension experience. After hearing about it for years and seeing every blogger ever with them, I was finally curious enough to try them out myself. Are they worth the money? What's the maintenance like? Keep reading to see my thoughts!
I made an appointment with Sam at Curly Willow Spa here in Richmond. We had an out of town wedding coming up and a baby due soon. I was tired and felt like I needed a pick me up, something to make me feel good about myself. With traveling for the wedding, being pregnant and having 3 kids to tend to with minimal resources to help, I decided it was time to try out eyelash extensions.
BEFORE:

Sam asked me if I was ok to lay down and close my eyes for awhile. This alone makes me love eyelash extensions! It's actually super relaxing and soothing, I could have easily fallen asleep. She taped my bottom lashes down to keep them out of the way, which at first felt a little strange, but quickly after I completely forgot about it. Sam hand makes all of her lashes and customizes each look for whatever look you're going for. I told her that I really wanted volume and a little bit of length, something that will look great in photos since we had so much coming up. Here's what that process looks like.
DURING:
So it may look like a lot of lashes at first, and I told her I really didn't want it to look like I had on strip lashes or that they were fake, to keep a very natural type of vibe. I was shocked at how natural they really looked and how I really didn't feel them or notice them at all. It is nothing like having strip lashes on, magnetic lashes on, or even mascara. They're super soft, can't feel them on, they don't get in your way at all, and you don't need and shouldn't apply mascara or oil based liners. It did seem like a lot at first, but they do shed, so I actually appreciate she made them very full because they ended up lasting quite awhile.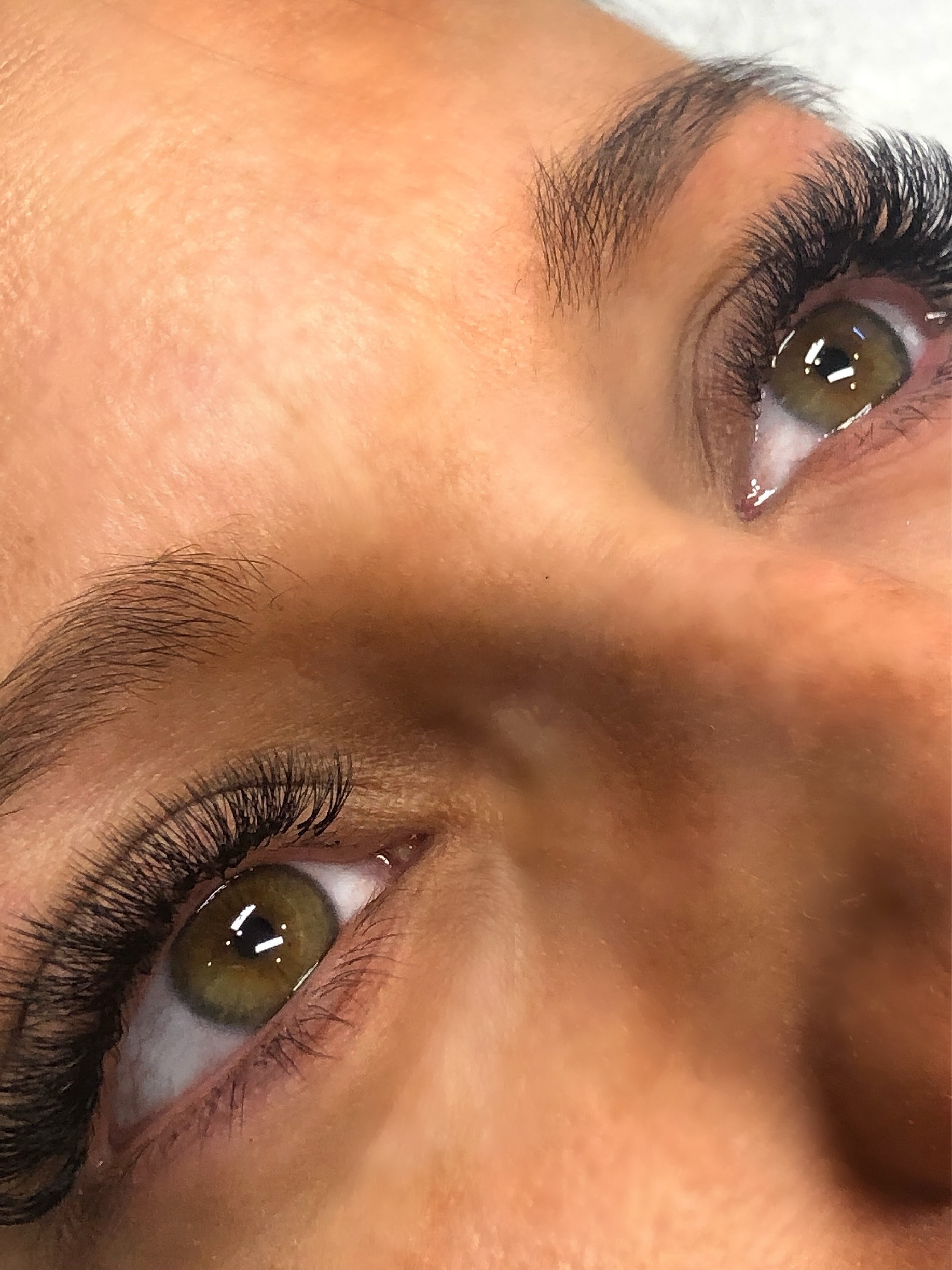 So I didn't wear any makeup at all going in (above photos) just because I didn't want anything getting into my eyes and I wasn't sure what the process was going to be like. But let me tell you just the extensions alone made me look SO much more awake and way less like the tired mama I am!
I'll say the thing I'm most impressed with about the lashes Sam did for me at Curly Willow Spa in Richmond was how little makeup I actually needed. I added bottom lash liner (must be oil free to not dissolve the glue that the lashes need to adhere properly), foundation, bronzer, highlight and lip… that's it. Even for my brother's wedding my makeup was sooo minimal, I did it in under 5 minutes myself and I was blown away at what the lashes did for my overall appearance. Sam told me they were addicting, and she's right. I got them one more time right before Bryson was born (again, tired mama ain't got time for much makeup!) and it took a full month for them to all shed out. I think that's pretty impressive.  They typically need refilled every 2-3 weeks to keep up with them.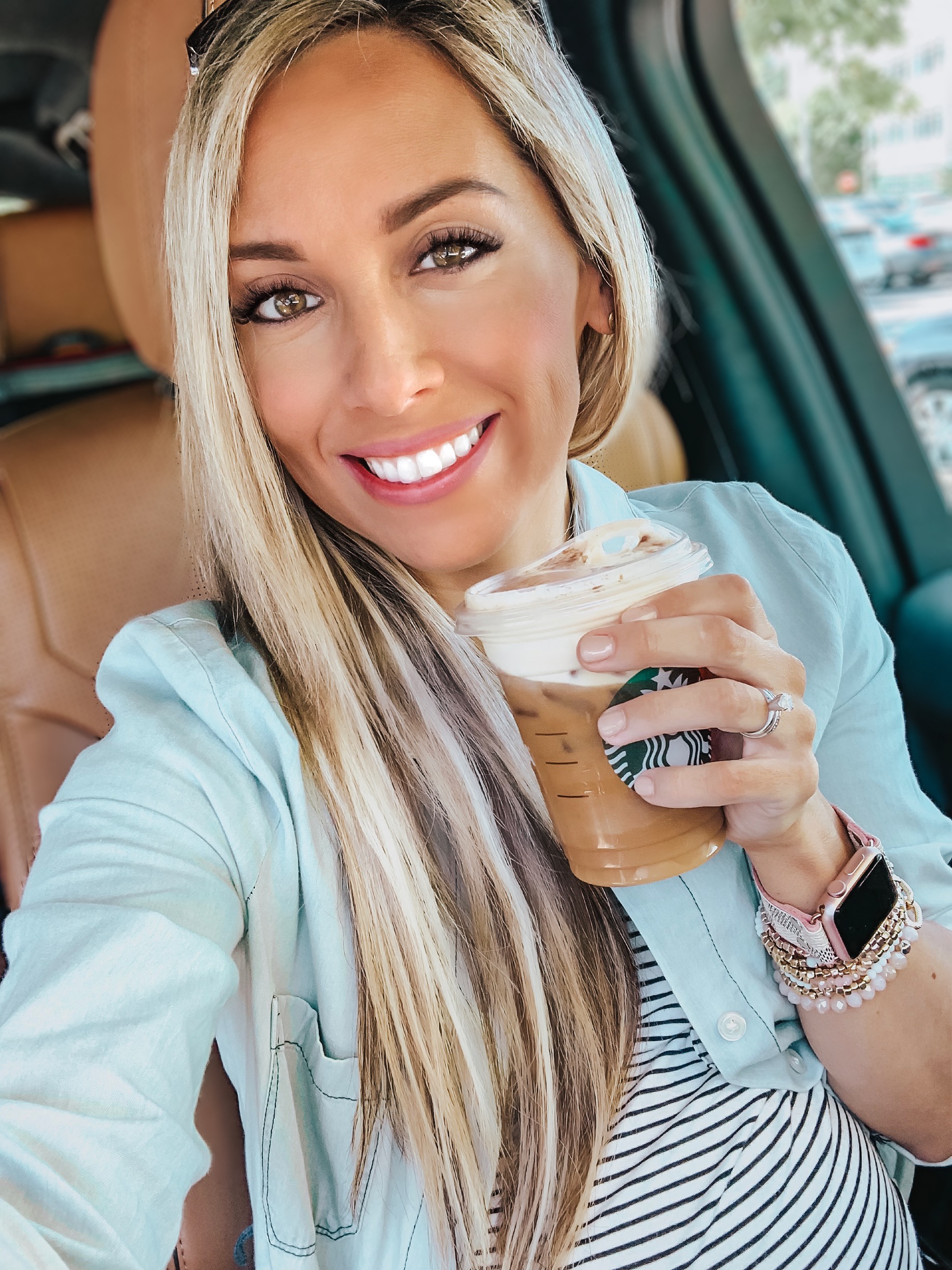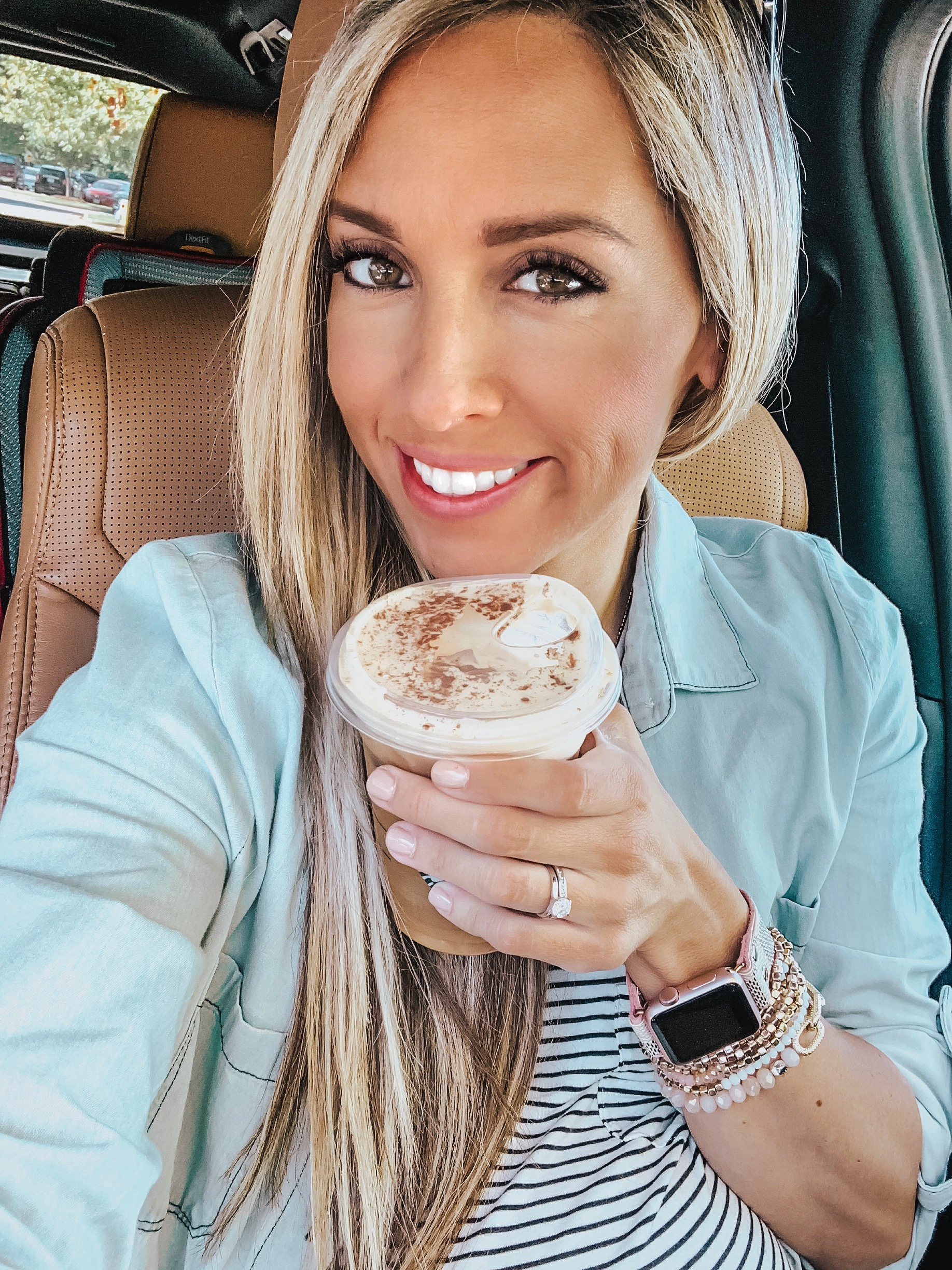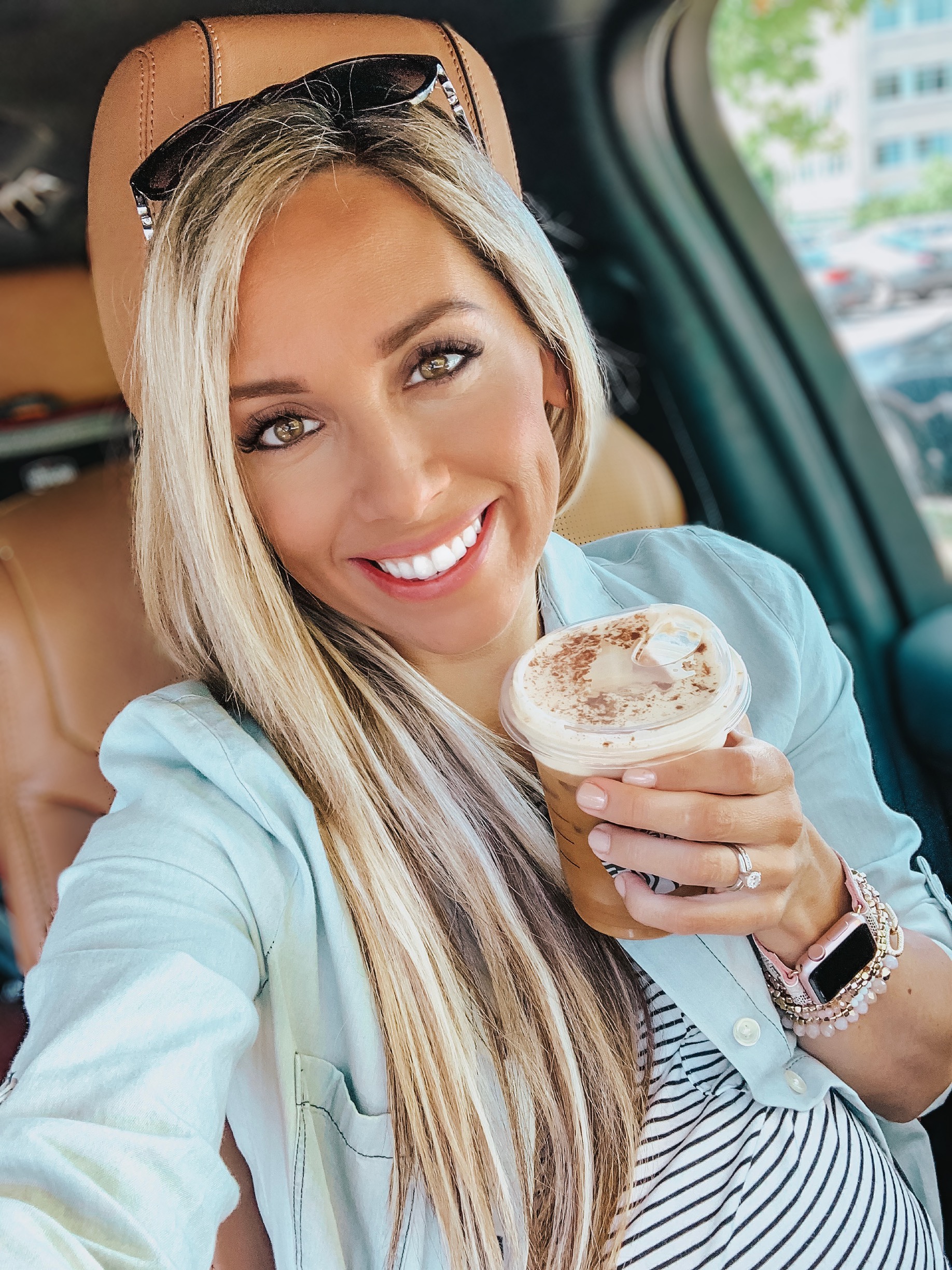 Pros:
so relaxing to get done
doesn't hurt, and doesn't feel like you are wearing them
makes a huge difference in appearance
saves time, minimizes makeup routine a significant amount
pretty easy maintenance overall, washing with soap 2x a day
confidence booster!
Cons:
Appointments are time consuming. But then again, so are basically any appointment. The process can take up to 2 hours for a full lash.
Added expense. While its not necessary to have lashes, they definitely make you feel good and save you time. But, it's one more thing to keep up on and pay for, just like hair, nails, etc.
When all the lashes are gone… you really want them back! Slightly addictive because the appearance is just that good.
I would and will 100% go back to see Sam at Curly Willow Spa! Right now, as a mom of a newborn and 3 other kids, working full time, its hard for me to work it in to keep up with on a regular basis. However, I would highly recommend getting lashes done for events, holidays, weddings, childbirth, etc. I can definitely see why so many people get their eyelashes done, and if I were in college, or kid free I would be keeping up with them on a regular basis.
If there's anything I missed that you were hoping to see or find out here, please let me know and I'll be happy to share!  Thanks for reading this post!
For more information about Curly Willow Spa in Richmond, Virginia, please  visit CurlyWillowSpa.com!