If you've ever wanted to know the whole story, or missed following along on instagram, here it is!
There's not a whole lot that's interesting about the actual birth this time around, but more so after his birth and his first 2 weeks of life. My c-section was scheduled, preop was easy, the usual medical history review, medicines despised, headed back to OR for spinal block and waited for Jason to be allowed to join me.
I for sure had an uneasy feeling this time around, nothing necessarily negative but for sure felt a little anxious. Blake's birth was so pleasant, I felt nothing, wasn't nauseas, he was born within 7 minutes and was perfect. I was hoping for the same experience this time, but ended up having a lot of trouble with nausea and ended up vomiting a few times during surgery.
We didn't know the gender, and we were totally shocked when they announced a boy! I thought it would be so easy to tell while pregnant but it wasn't at all. We just had a feeling it was a girl, especially when the percentiles were on the smaller side vs when we had Blake and they always said there was a big baby in there! After announcing that Bryson was a boy, the first thing they said about him was about his hair. He had so much dark hair and still does! The second thing the doctor said was he looked much bigger than the 7 lbs, 14 oz that he was, which I thought was strange. He was sooo cute but definitely looked chunky. I remember him being a little fussy, almost agitated like, hard to settle but not screaming. I thought it was a little odd but didn't think much of it because I was so sick and I kept getting spells of being really tired and had to pass him off to Jason.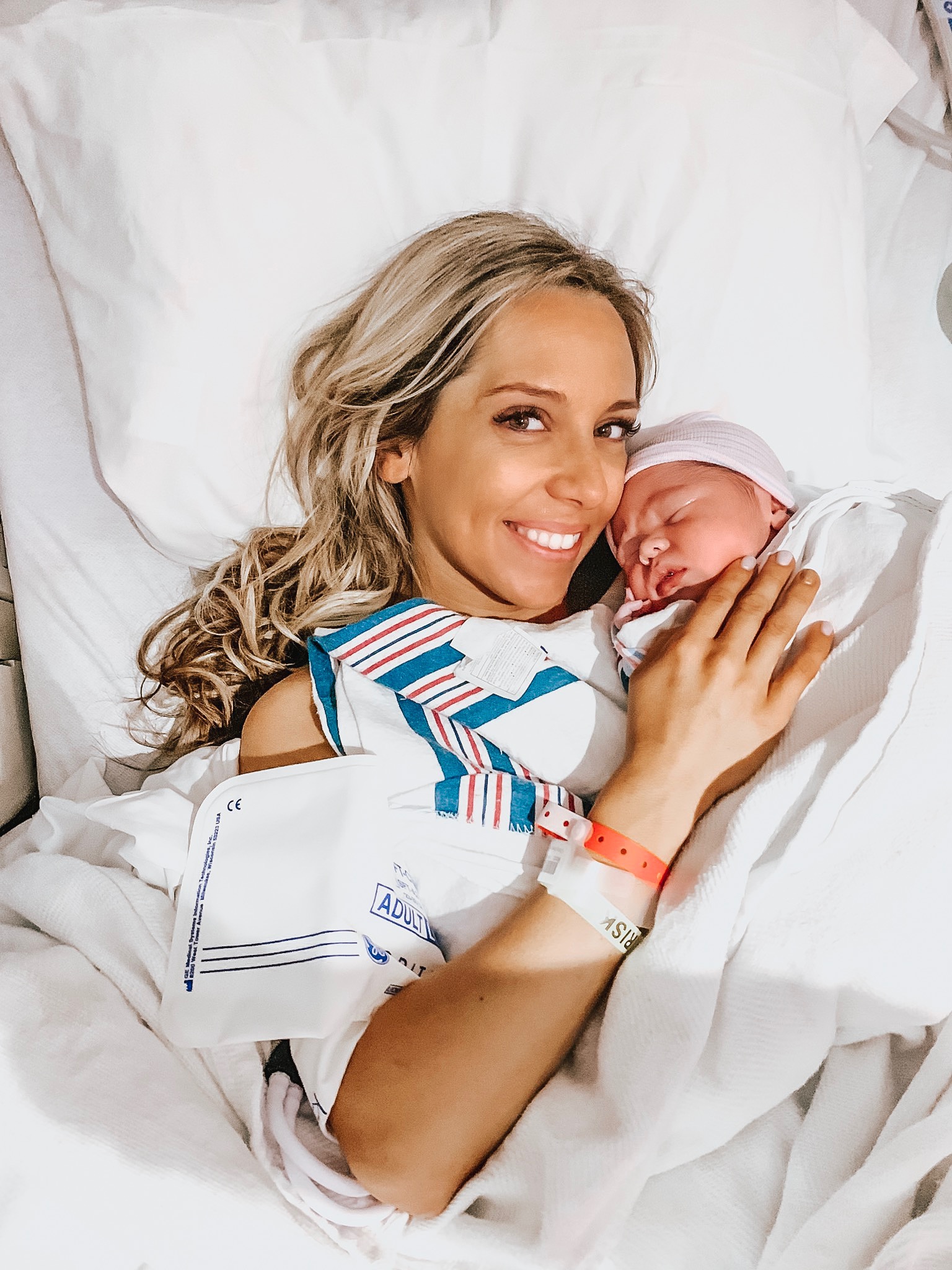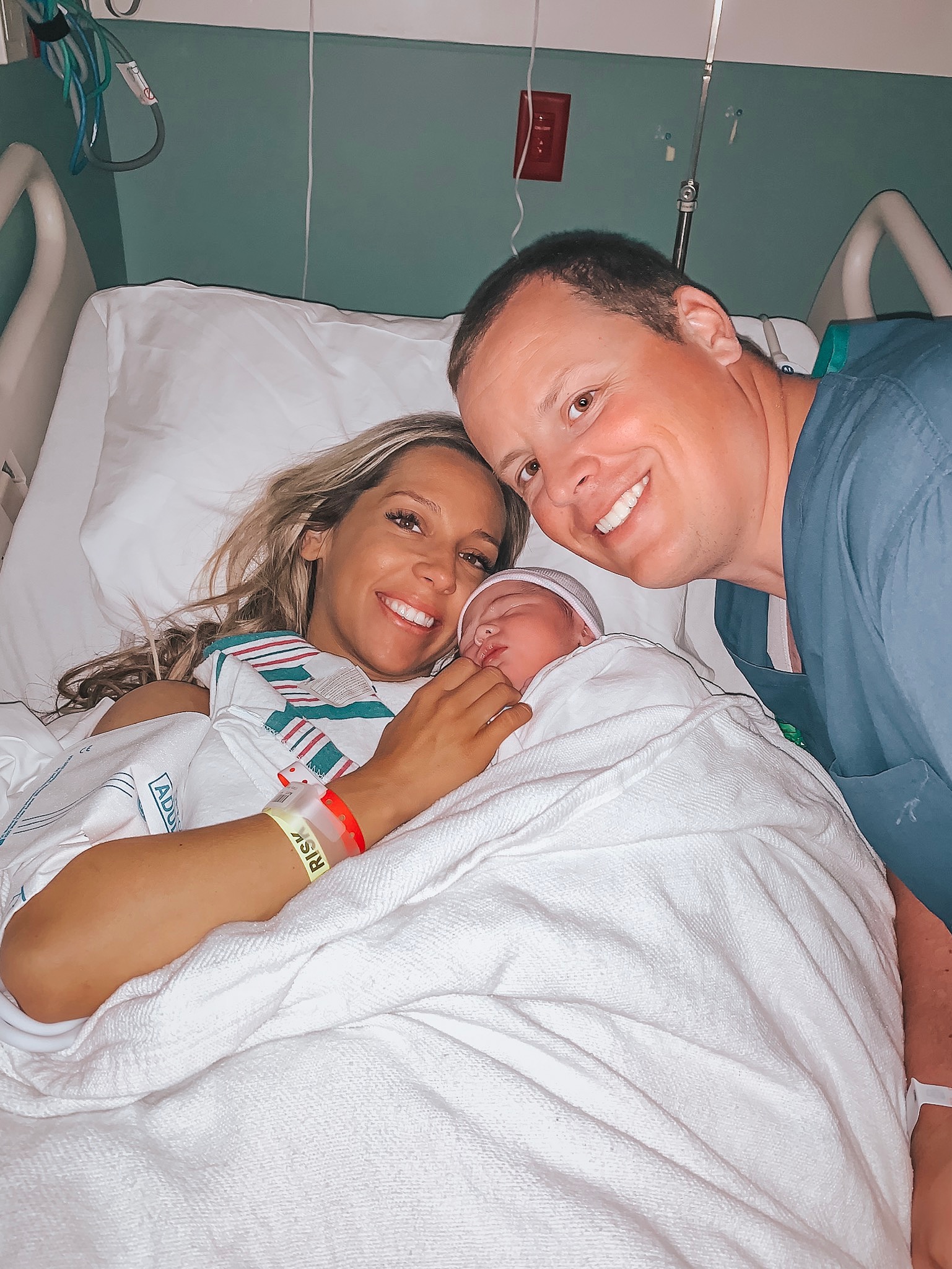 After surgery we went down to recovery. I still felt pretty bad, he was still making some weird noises, every one kept saying he looked so much bigger than his birth weight. A few hrs passed, I was finally able to go to my postpartum room and enjoy hanging with Bryson and our families. We got to our room and they said they were going to take Bryson to the nursery for a few minutes to double check some things and that he'd be back soon. After about an hour or two we were informed that Bryson needed some extra TLC and went down to the NICU, but would likely be back by the evening, if not probably within 24 hrs. We were a little concerned but not too much, they didn't seem like there was too much to worry about but they were just being cautious.
He didn't come back that night. Jason went to check on him and according to him, as thankful I wasn't able to leave my room just yet to see him. It didn't take long until the doctors realized something wasn't right with Bryson and it was potentially pretty serious.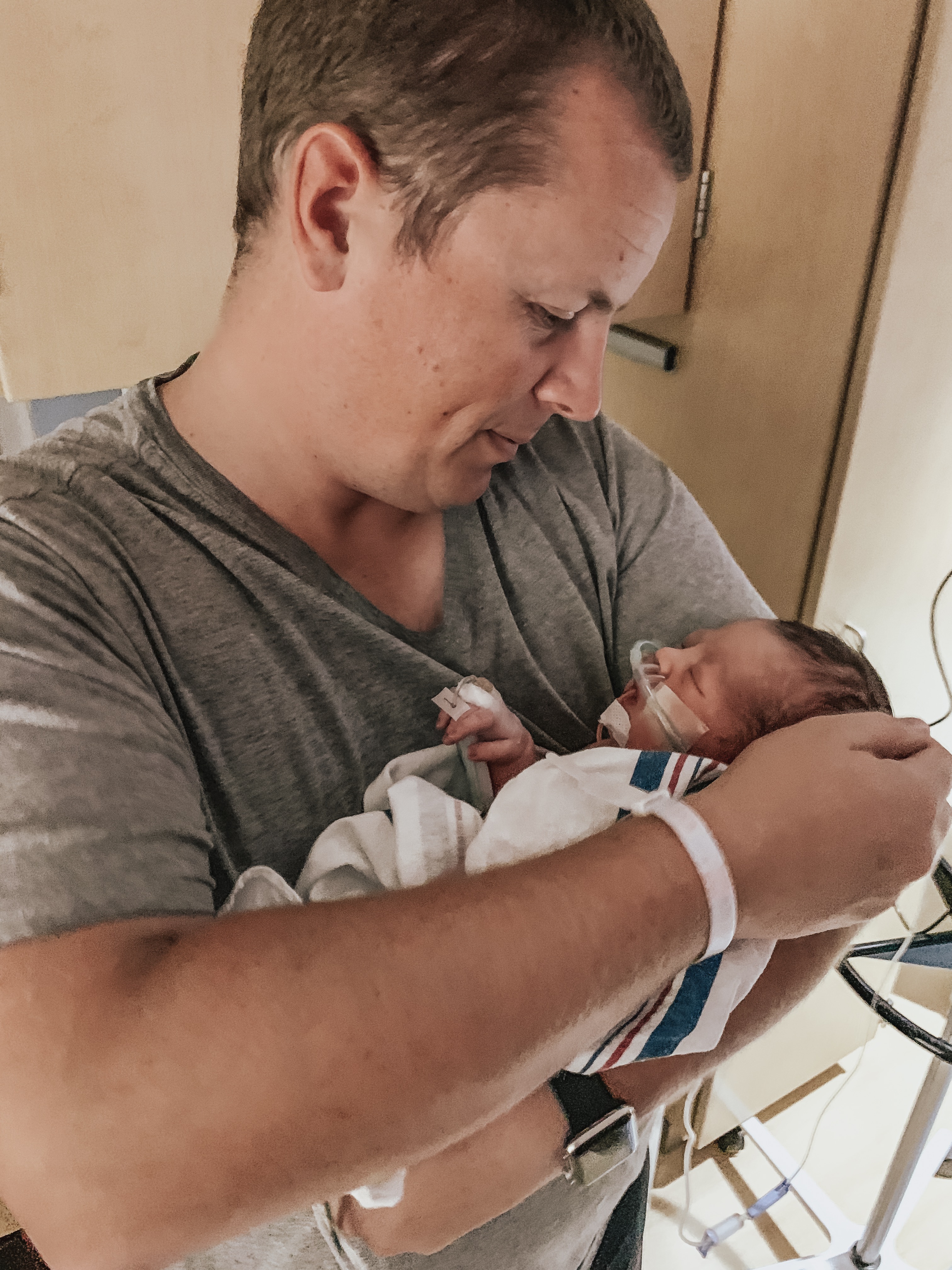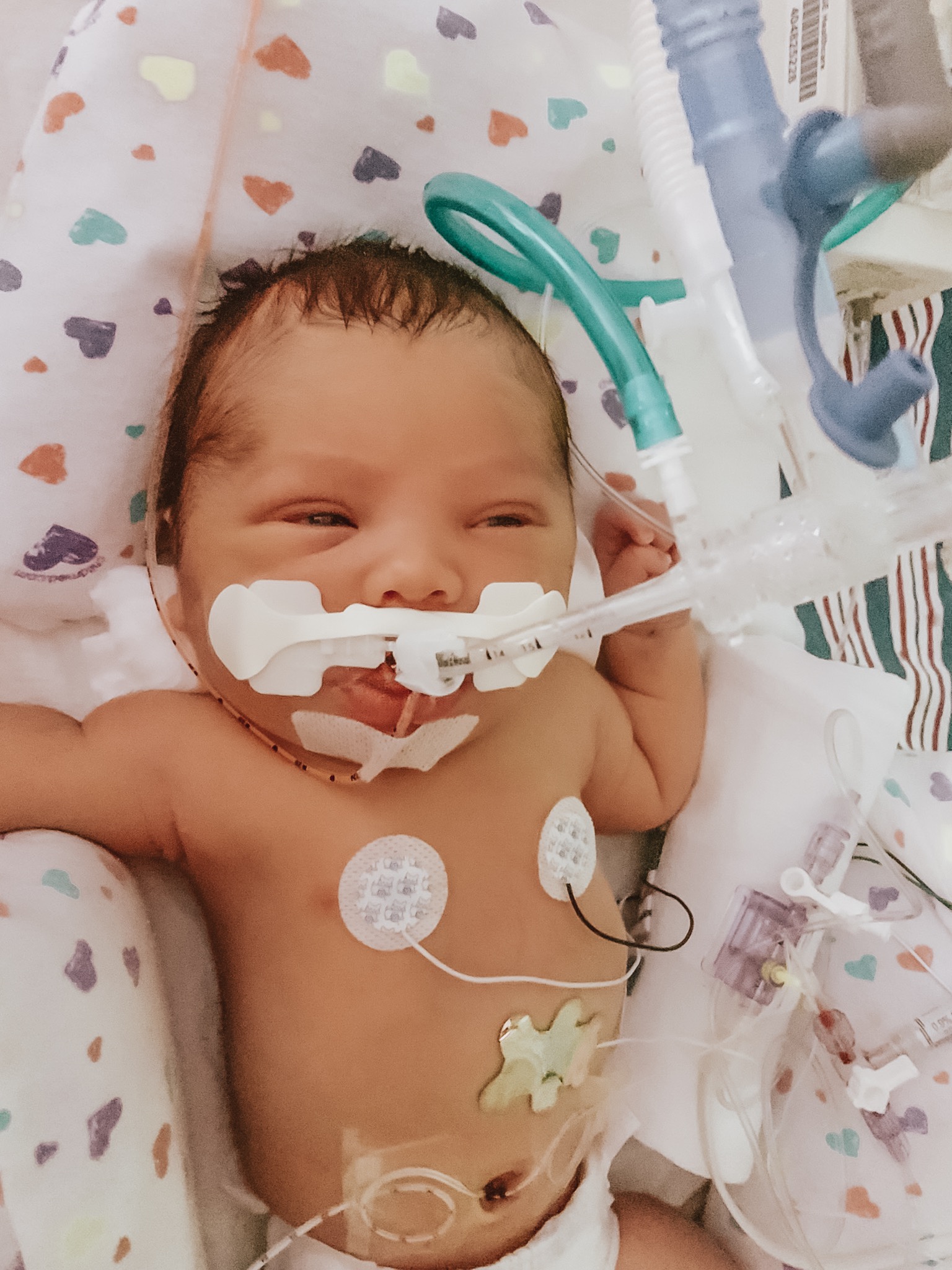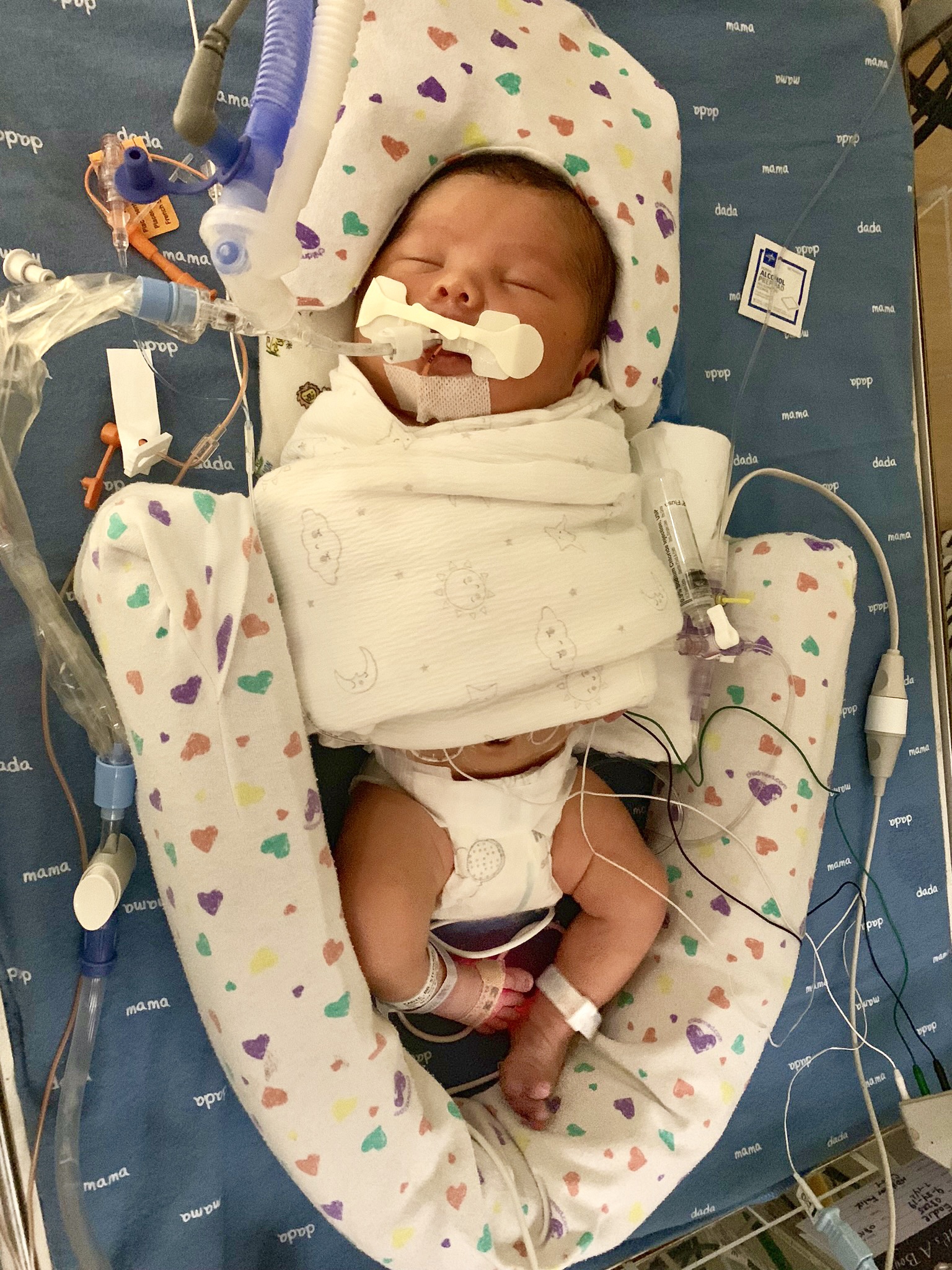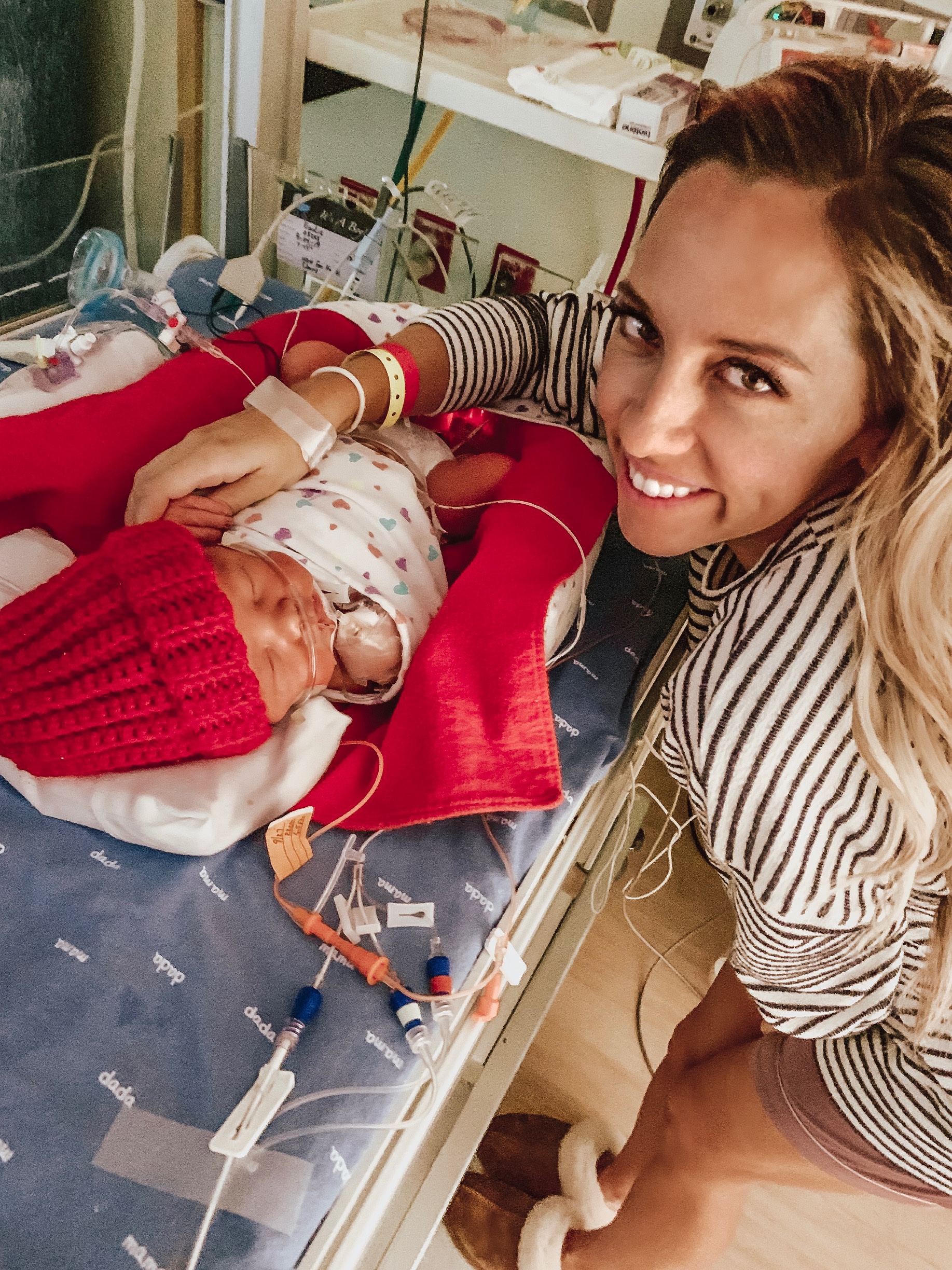 Later than night, I was able to get down to the NICU to see him. I wasn't too concerned just yet, but more upset that I had to hold him with all these lines and tubes on him all just for a precaution. I was annoyed he wasn't back upstairs with us yet.
It's all a blur now, I'd honestly have to refer to Instagram stories and facebook for an exact time line of things, but the next day is when we really realized just how sick Bryson was. I still have the voicemail saved on my phone from the doctor that in short says, "I want to update you on some changes we're doing with Bryson, but I don't want to leave your baby so please come down and see me."
I don't want to leave your baby… it didn't make much sense to me then but after our 15 day stay in the NICU I now realize how sick your baby has to be for the doctor to not want to leave the side of your child. We went down there and met in the doorway of his room. It was a very serious conversation about mainly not knowing what was wrong with Bryson but knowing he was very sick. He was in respiratory distress, had two pneumothoraxes and fluid in his lungs. He was showed signs of edema, very swollen and puffy all over. This makes sense now that every one mentioned him looking so big. The things he was experiencing could be considered normal had Bryson been born early, when lungs aren't developed fully just yet. But this was not at all normal for a full term baby, who had no problems during pregnancy, and a pretty seemless entry into this world.
So may xrays. Multiple times a day. Monitoring the holes in his lungs and the fluid. Wondering why and what. Was it amniotic fluid? Was it group B strep pneumonia? Why was he having these symptoms? No one could understand and Bryson had soo many doctors and nurses completely puzzled. The only thing to do was treat his symptoms as they were and hope for the best.
I think that morning he was already on a ventilator and Cpap machine. There were so many machines in that room you could barely be in there. Multiple machines for breathing, multiple machines for nutrients, machines for medicine. X ray machines and heart scanning machines were also in there at times. The tending nurse was sitting in his room and I remember her with mascara stains under her eyes. Was she crying for my child? She was watching him full time, it couldn't be about another child right? Was all this that bad that the nurse was even upset? I hated this. I hated all of it. We officially couldn't hold our baby and were only allowed to gently touch him. If he were to get agitated or upset, he could cry and blow a lung again. They even went as far as only changing his diaper a few times a day to minimize disturbing him.
He lived off of nutrients via saline, and was pretty much sedated the first week of his life. There were a lot of ups and downs. One hole would clear, but then another one would form. They took him off the breathing machines! But then went back on it within 12 hours. It was a roller coaster ride of emotions. We were exhausted, confused, scared. I had such a pull to him that when we were dismissed from the hospital all I wanted to do was be with him. Finally on September 30th, 6 days later, he was off the ventilator and we were able to hold him. I still hadn't fed home changed a diaper… but I was finally able to hold my baby.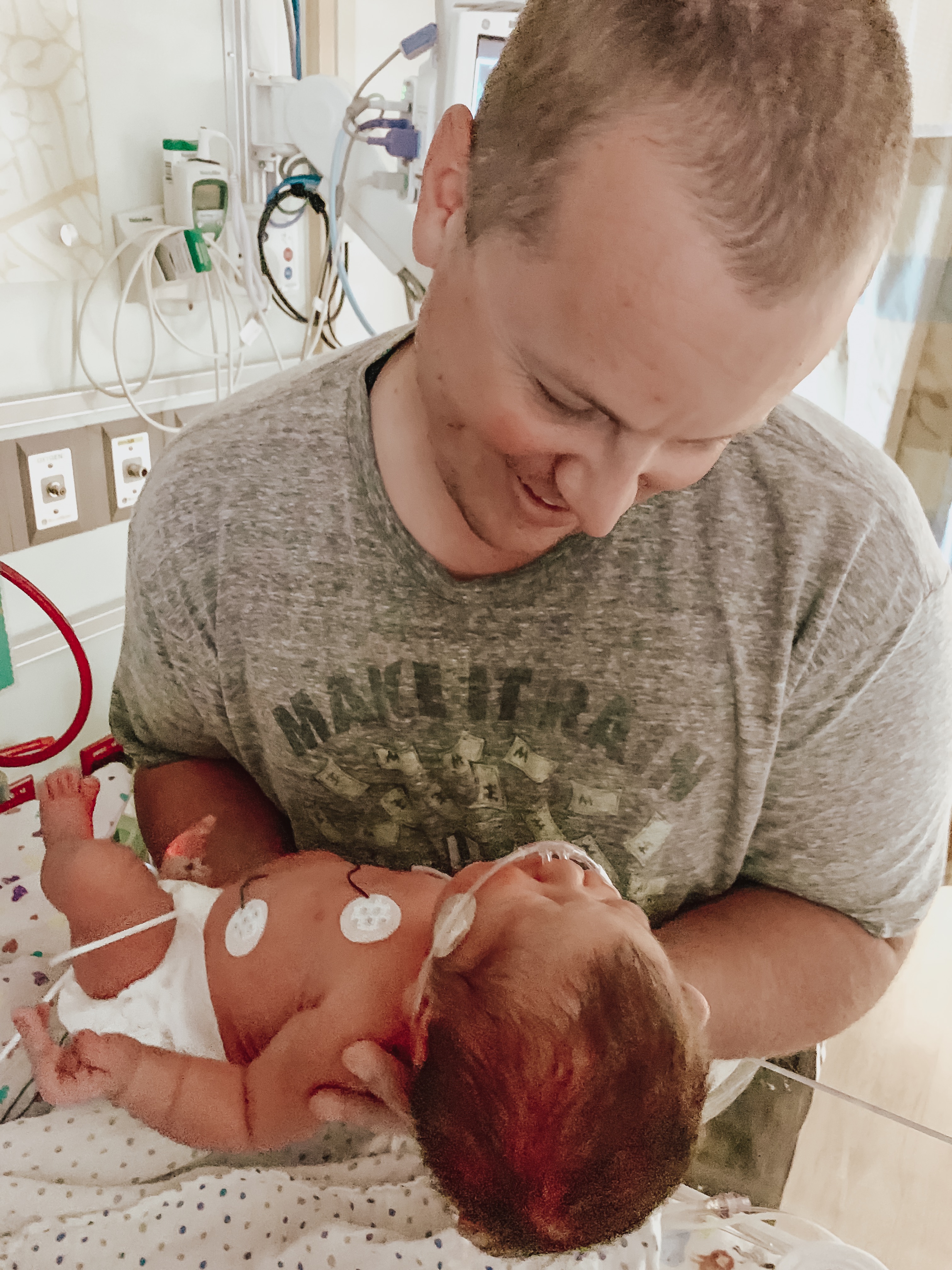 I was discharged the Saturday after he was born (4 nights later) and after leaving the hospital without him that day, we were determined to get a good night sleep finally at home. Early the next morning, around 5am, we missed a call from the doctor saying they were going to incubate him again and that he had a rough night in respiratory distress. We got up around 6 maybe, just realizing we had missed a call. We got back to the hospital as quickly as we could, only to see him basically back where he started. Still no understanding of what was happening, another hole and fluid in the lungs. One of the worst days ever.
Jason ended up spending the night with him that night. He actually had a decent day, and a decent night. By that I mean that he was still, mainly sedated, quiet, and nothing either good or bad seemed to happen that day. In the doctors eyes, that was what we wanted. That quiet and sedation gave him more time to heal. I think they ended up taking the ventilator out that day, but he still had feeding tubes, IVs and vital lines going through his belly button (along with all the leads used to monitor every stat). Jason wanted to stay the night with him again, since he had a pretty good night the night before.
This night was not a good night. Bryson was up all night screaming, something was clearly not right. Jason kept texting me terrible updates, like periods of apnea where he didn't breath for 20-30 sec and teams of nurses and doctors rushed in to tend to him. He was clearly in a lot of pain from his screaming and the only thing that would calm him down was sedating him with more fentanyl. Jason being with him was so nice because he realized that was the only thing that would calm him down (again, he couldn't get too worked up because it would get his breathing out of control and his lungs would burst.) He noticed that every few hours he would get worked up again when the drug would wear off.
The following day we met with the doctor and decided he was addicted to the pain killer/sedative Fentanyl. Seriously, Bryson could not catch a break. This was also the morning my mom left back home for Indianapolis. The night before was the first night any of us were able to hold him, so I felt terrible she had to leave us all on such bad terms. The doctors switched Bryson to morphine, which could be given in smaller doses and pretty easily weaned off from over a few days. This was finally where Bryson took a turn for good. Over the next few days he was weaned from the morphine, was working on eating without a feeding tube, and it was just getting through these checkpoints that we needed before he could leave. We never admitted it but I know both of us wondered if we'd get to bring him home. If he was going to pull through this. Not when. But we kept praying, kept putting our full focus on him, and did every single thing we possibly could to advocate for him and to be there for him. The day finally came and that relief is something I'll never forget.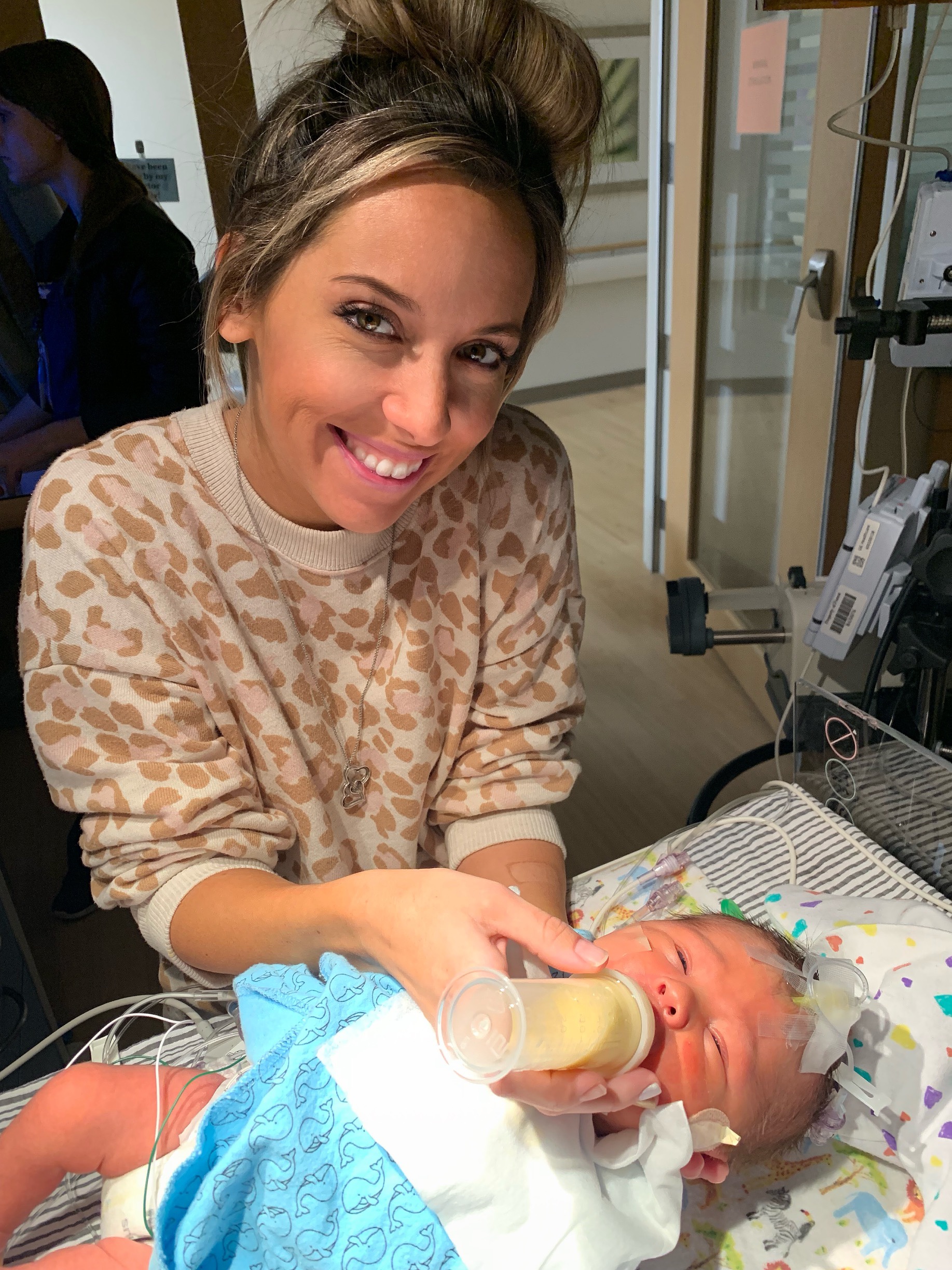 About a week later, 15 long, grueling days in the NICU, we were released. Finally we could bring our little boy home. Finally he could meet his siblings for the very first time.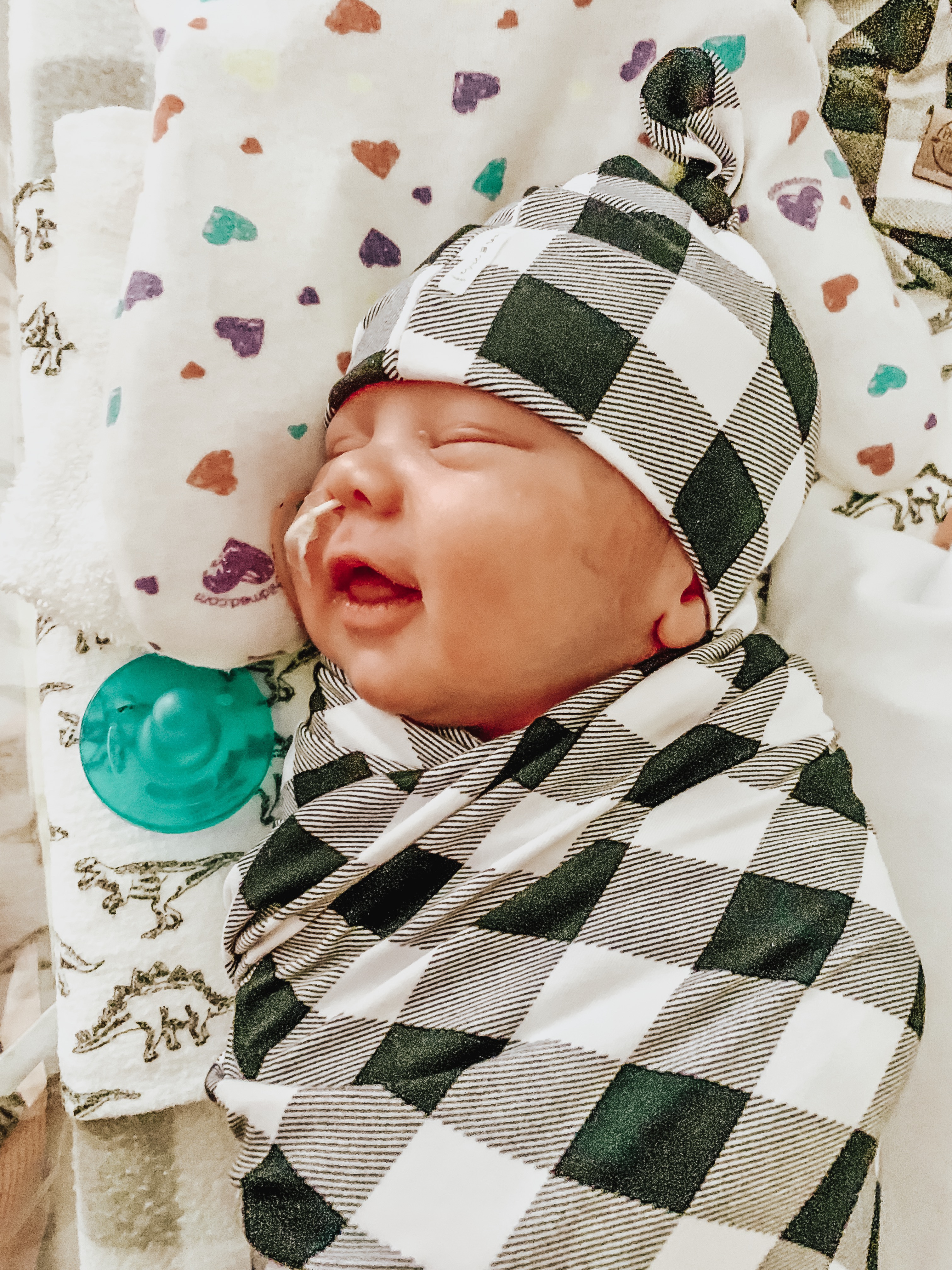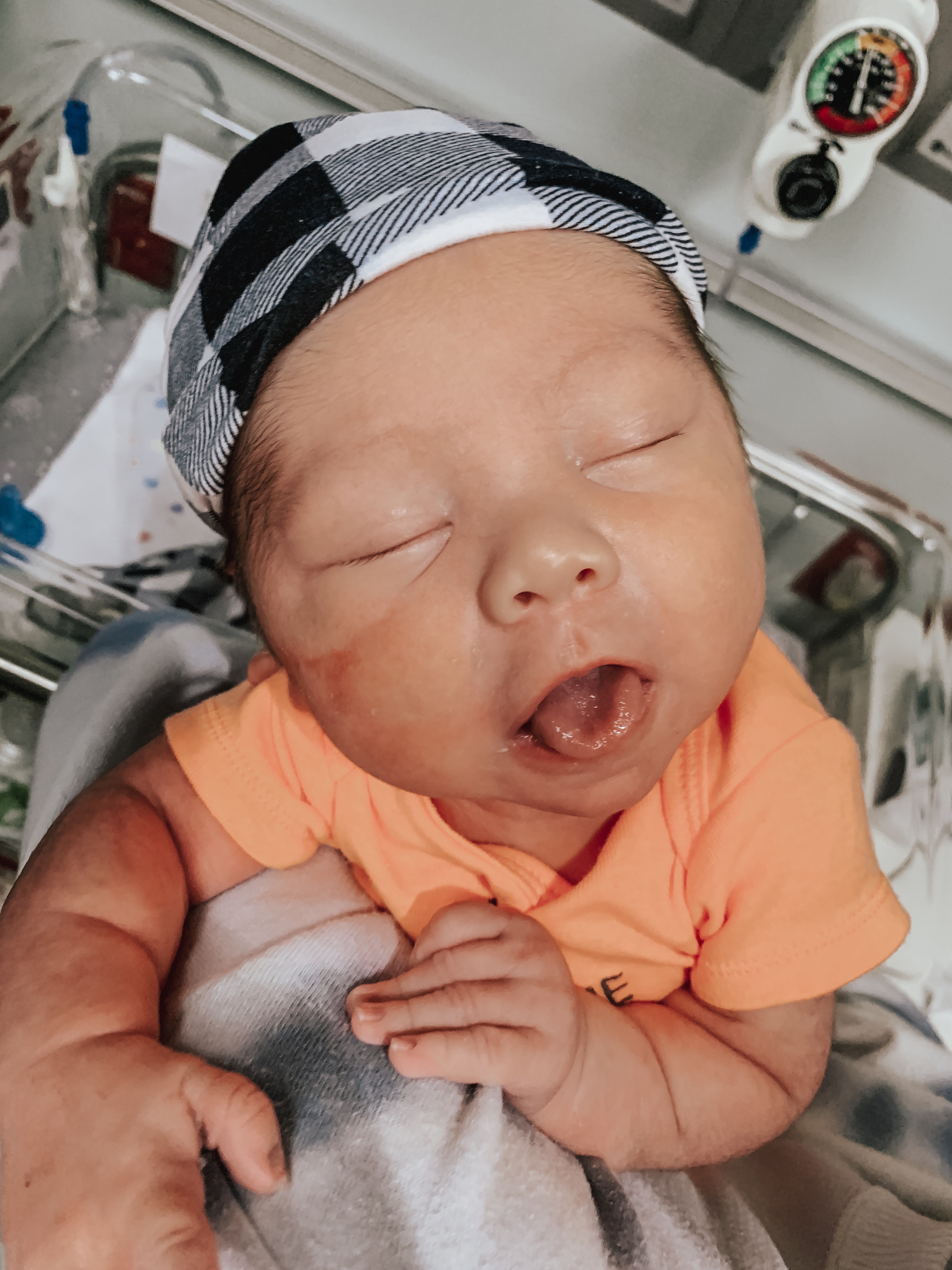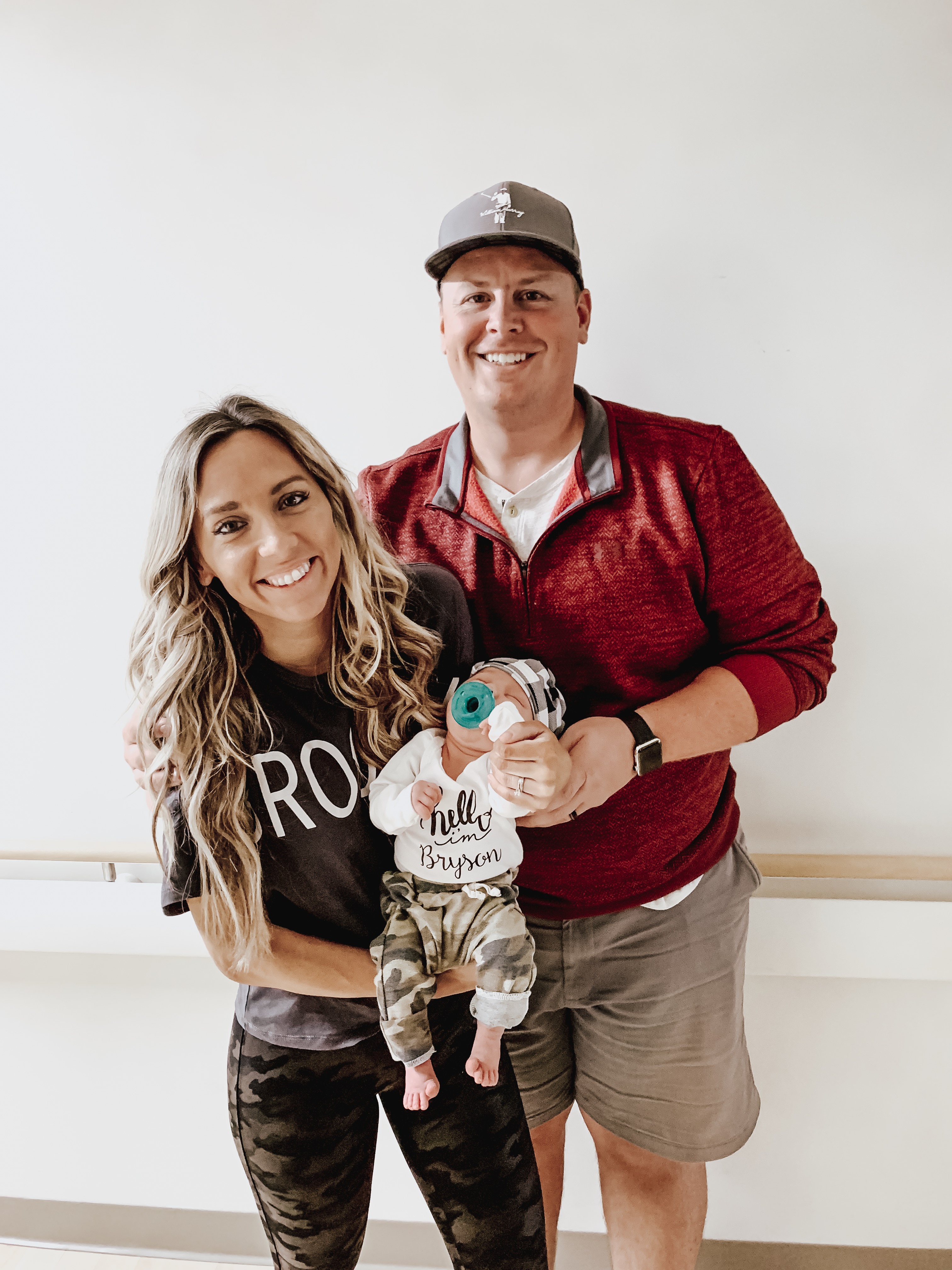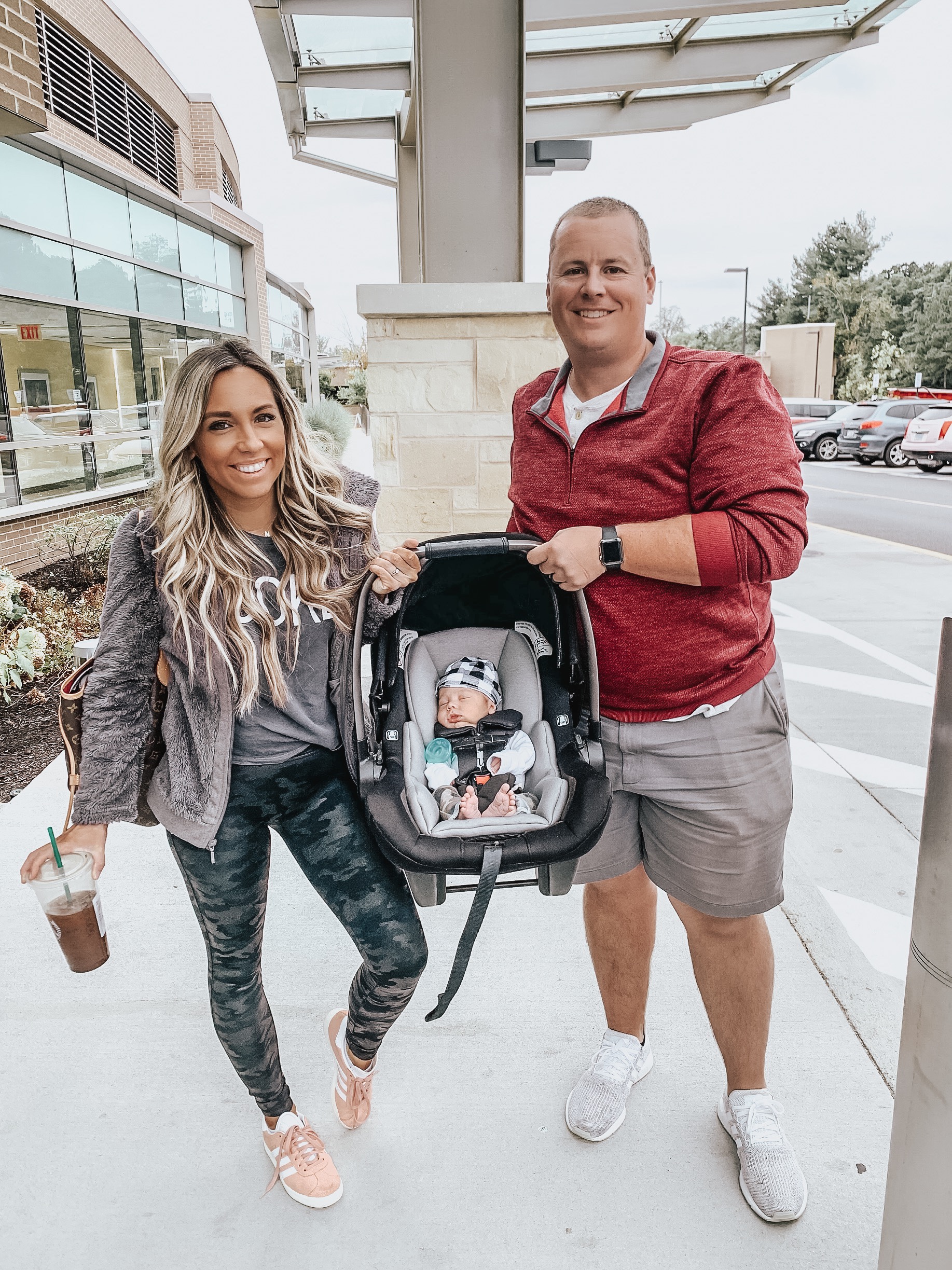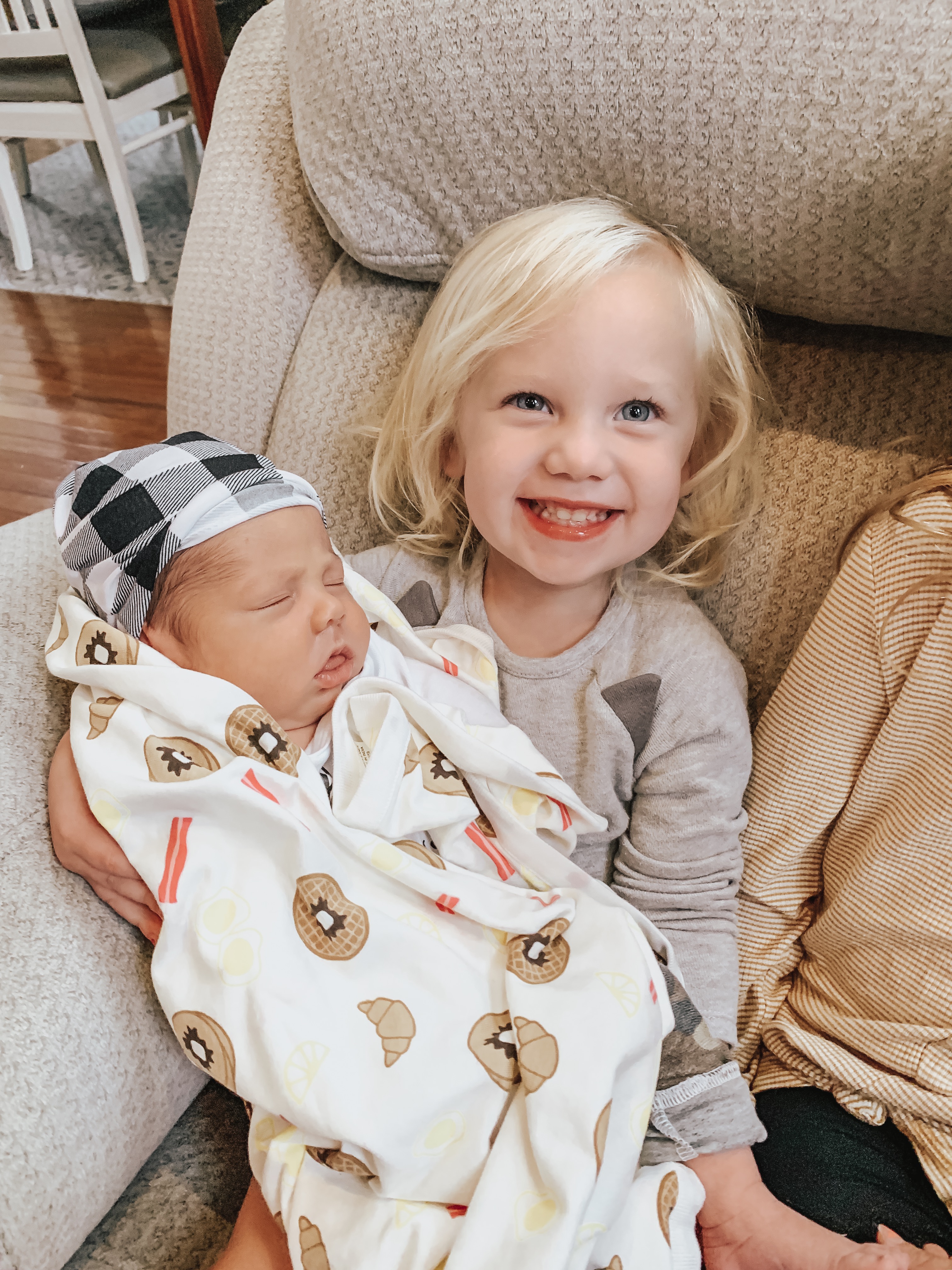 We still don't have answers for what happened, or why. But it doesn't matter. All that matters is this beautiful little boy, Bryson James, was healthy and home to complete our crazy family of 6. I'll always have a soft spot for him. I check on him way more than I did with any of my other kids. He's so tough and is such a fighter. I guess bring the 4th and youngest in the family he wanted to make sure he wasn't forgotten about, and he surely made his point!
We owe so much to the NICU team at Henrico Doctors. I'm thankful for my doctor in his careful delivery, the nurses who realized something wasn't right, to everyone who took care of him, that fought for him, prayed for him. It was the hardest experience of our lives, but knowing we were in the hands of some of the best neonatologists and nurses in Virginia made it a little bit easier.