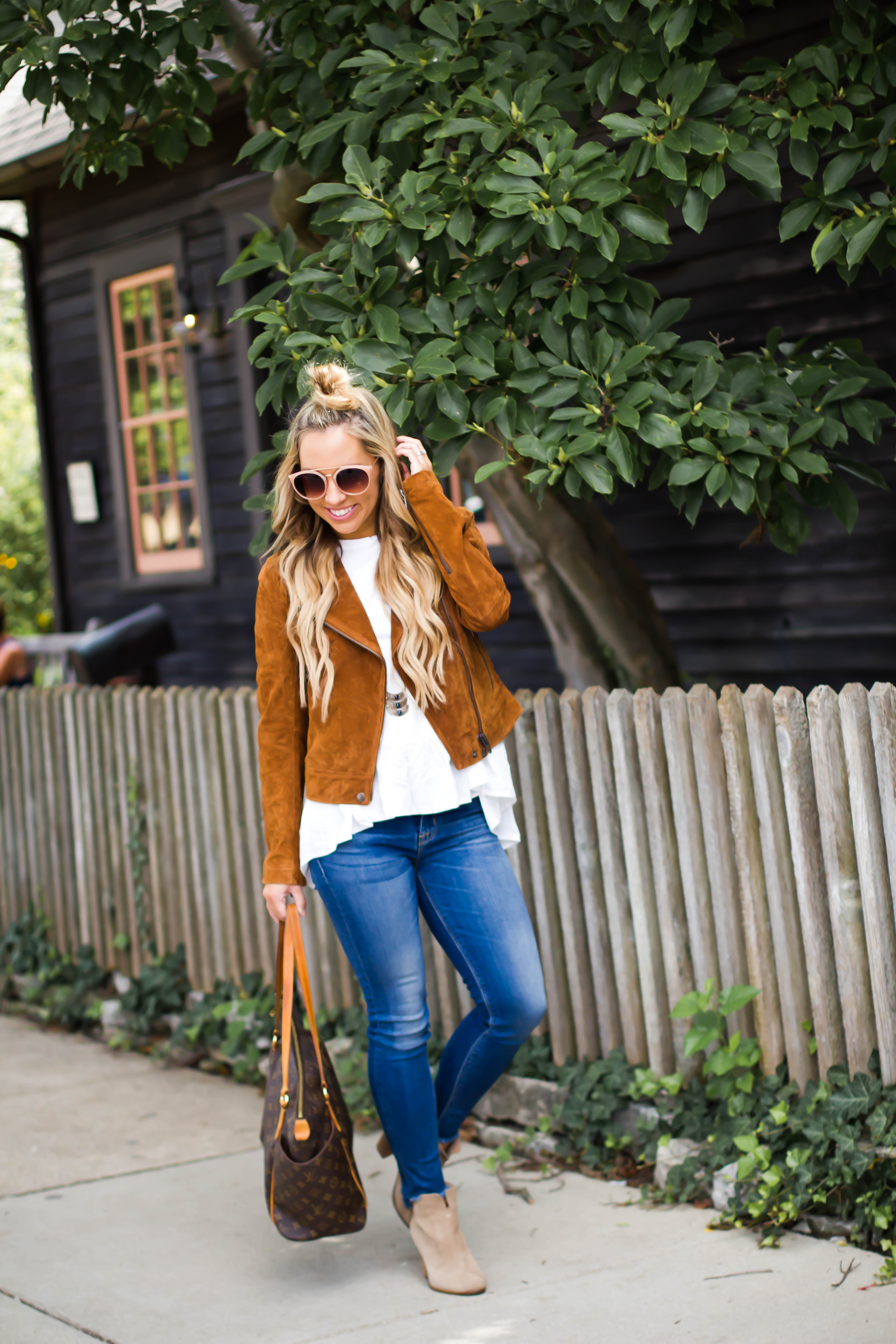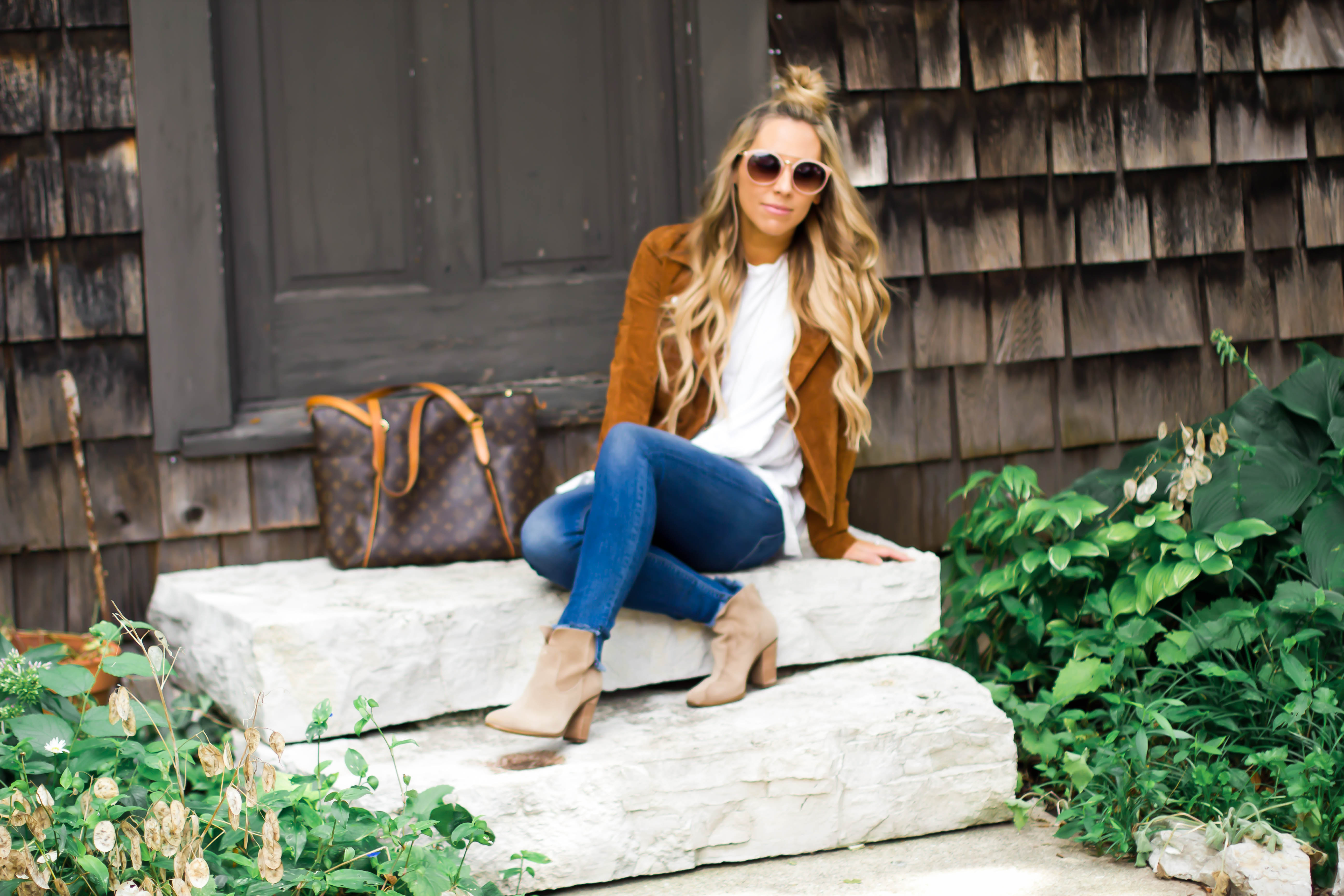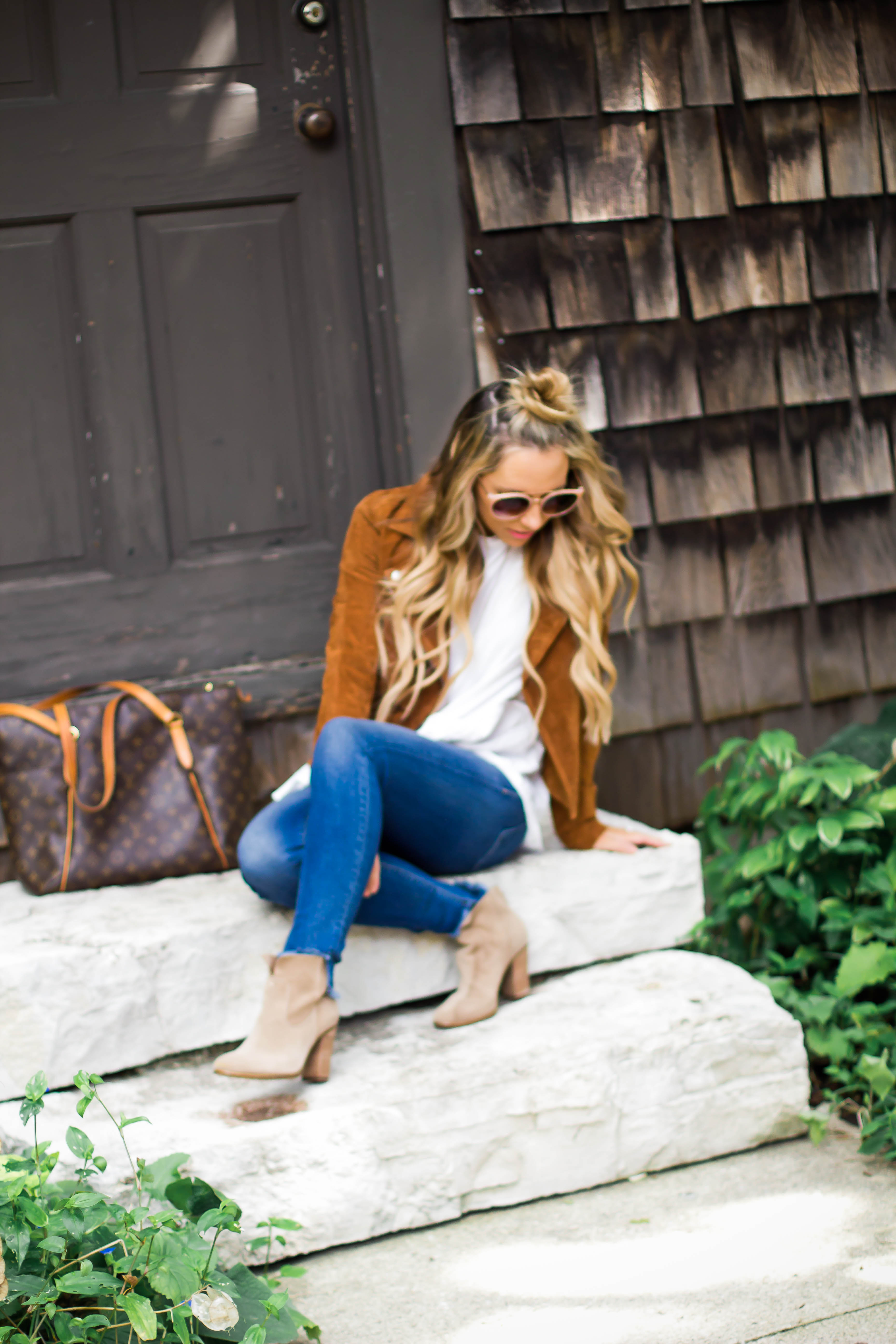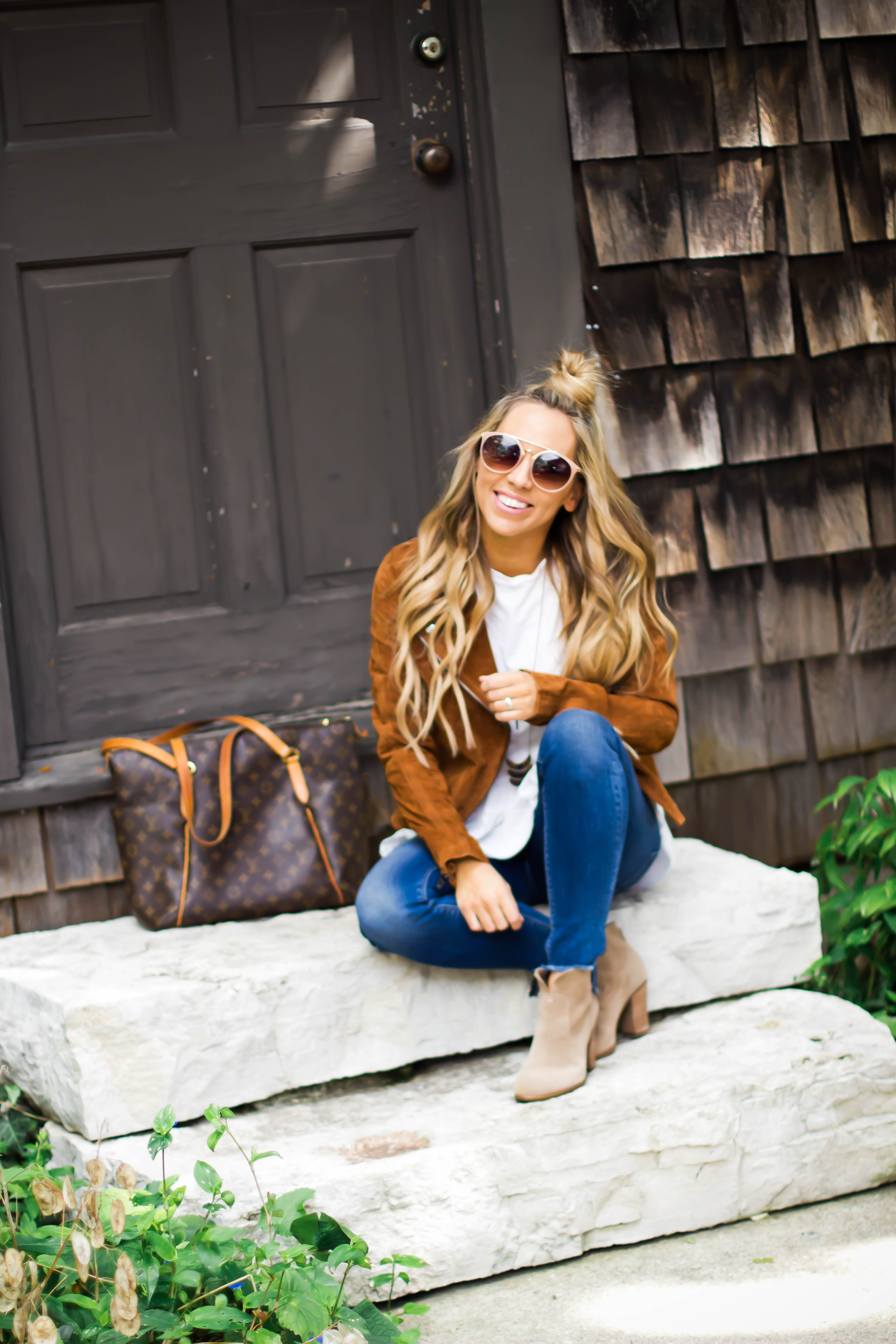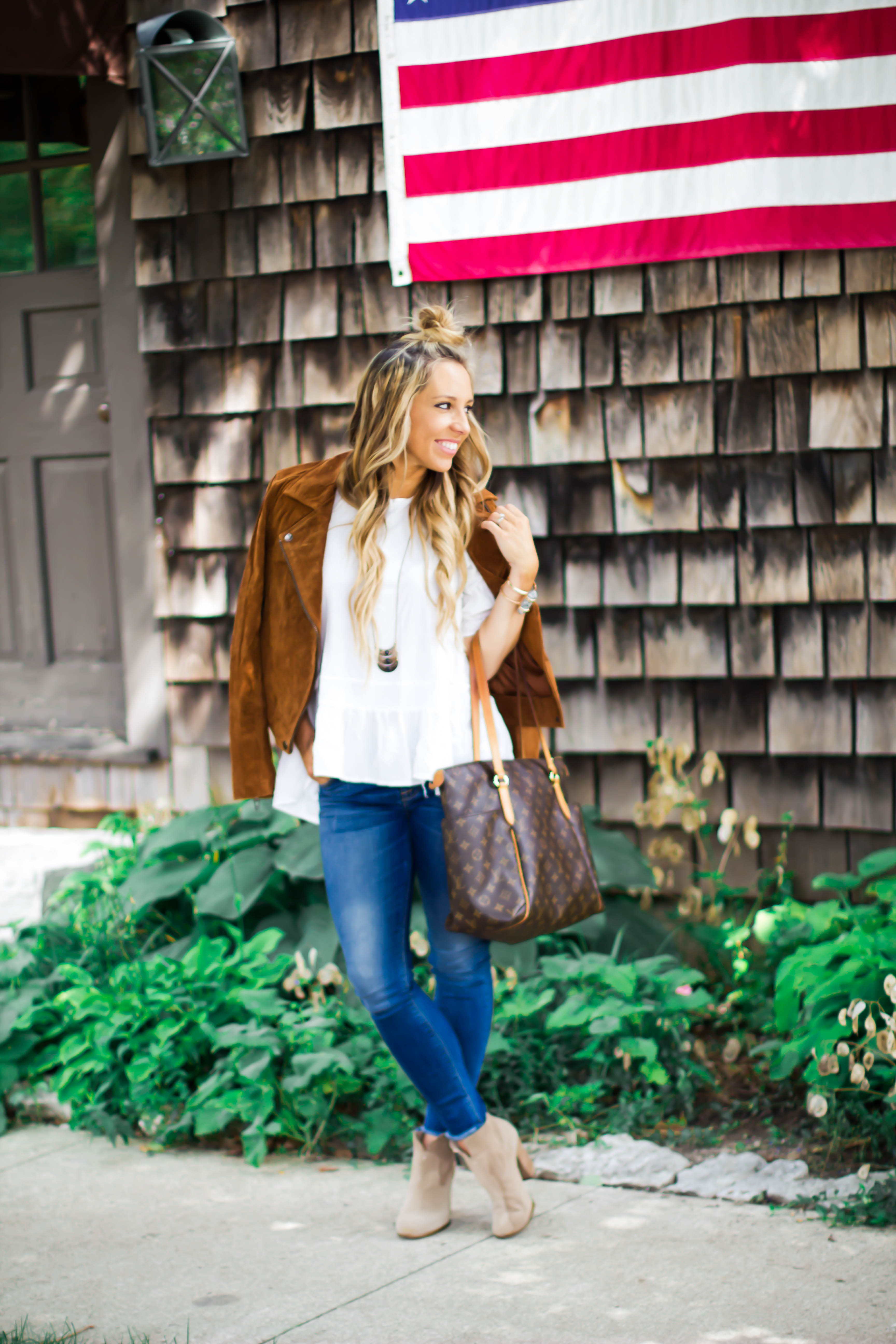 Blank NYC Suede Jacket // Chicwish Top // Hudson Denim // Vince Camuto Booties from last year, similar here // Sunglasses
Fall is a great time of year for fashion. The weather is perfect for layering classic and comfortable pieces that you can mix and match all season long. I stocked up on a few new fall staples at the Nsale (which opens to the public tomorrow!) and paired it with this cute little ruffle tee from Chicwish. My best advice for fall fashion since it can be a little more expensive is to spend the money on the basics, and shop cheaper for the fun and trendier items. You'll wear the basics over and over and they can easily be paired with those more fun and trendy pieces that you buy and only wear a couple of times.
This suede jacket is AMAZE. I love the fit and the style of it, I'll be wearing it over and over and over. And even though its the middle of July I've legit already worn these jeans 10 times since I got them. I'm obsessed with the fit and the hem is SO cute! They are only $129 right now, so its a great time to stock up on denim!
I love this ruffle tee from Chicwish, it's under $3o right now. It's got a personality but it's still basic enough because of the white to wear several ways this fall or the rest of the summer. They have really stylish pieces at affordable prices which I love.
If you weren't able to shop early access, then I suggest filling up your cart tonight, and clicking that purchase button as soon as the sale launches to the public (I think it's like 3am EST?). Now that everyone will be able to shop the sale, things will be gone even quicker than before. I'd love to hear what you're getting, happy shopping! 🙂
All photos by Amanda Matthews