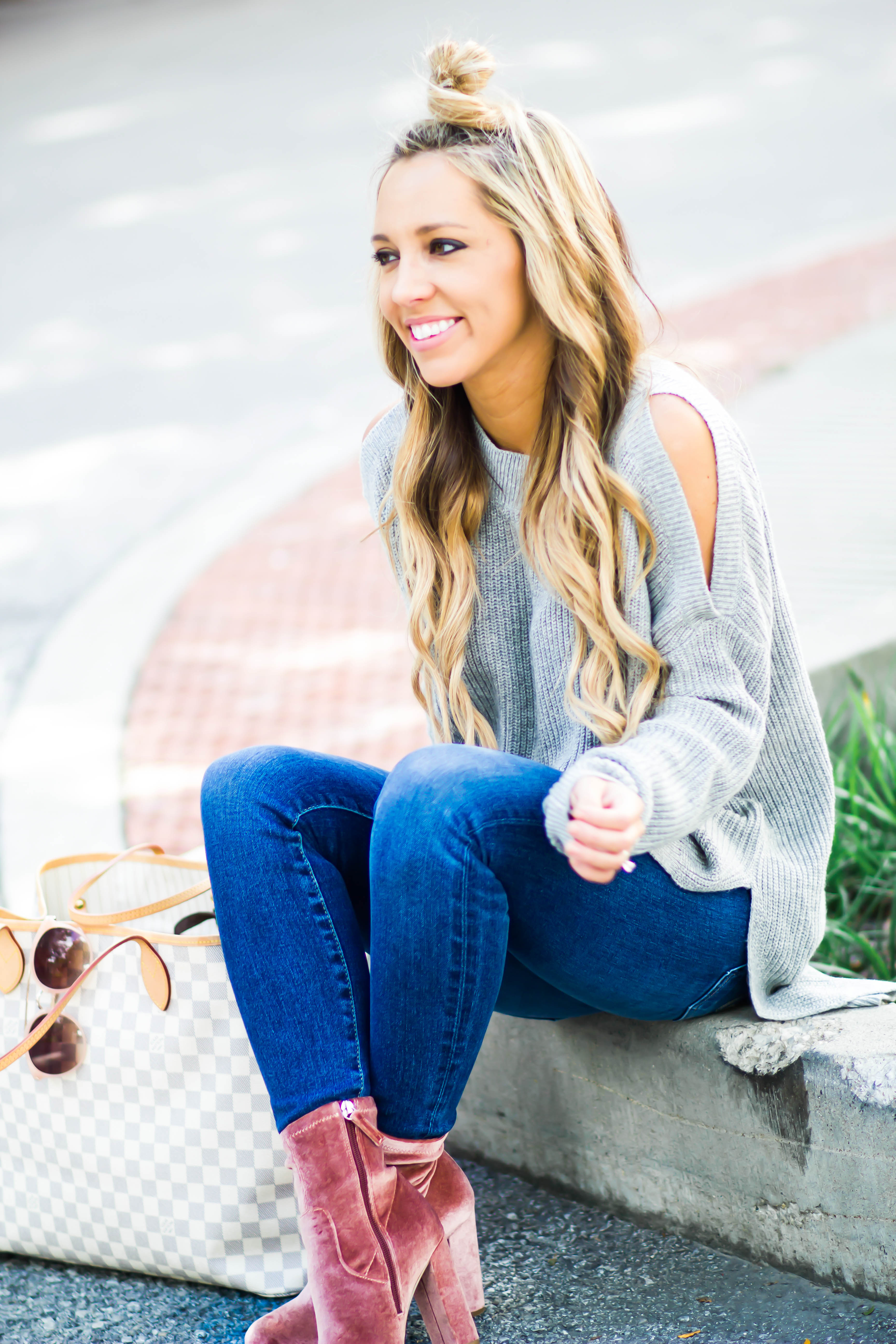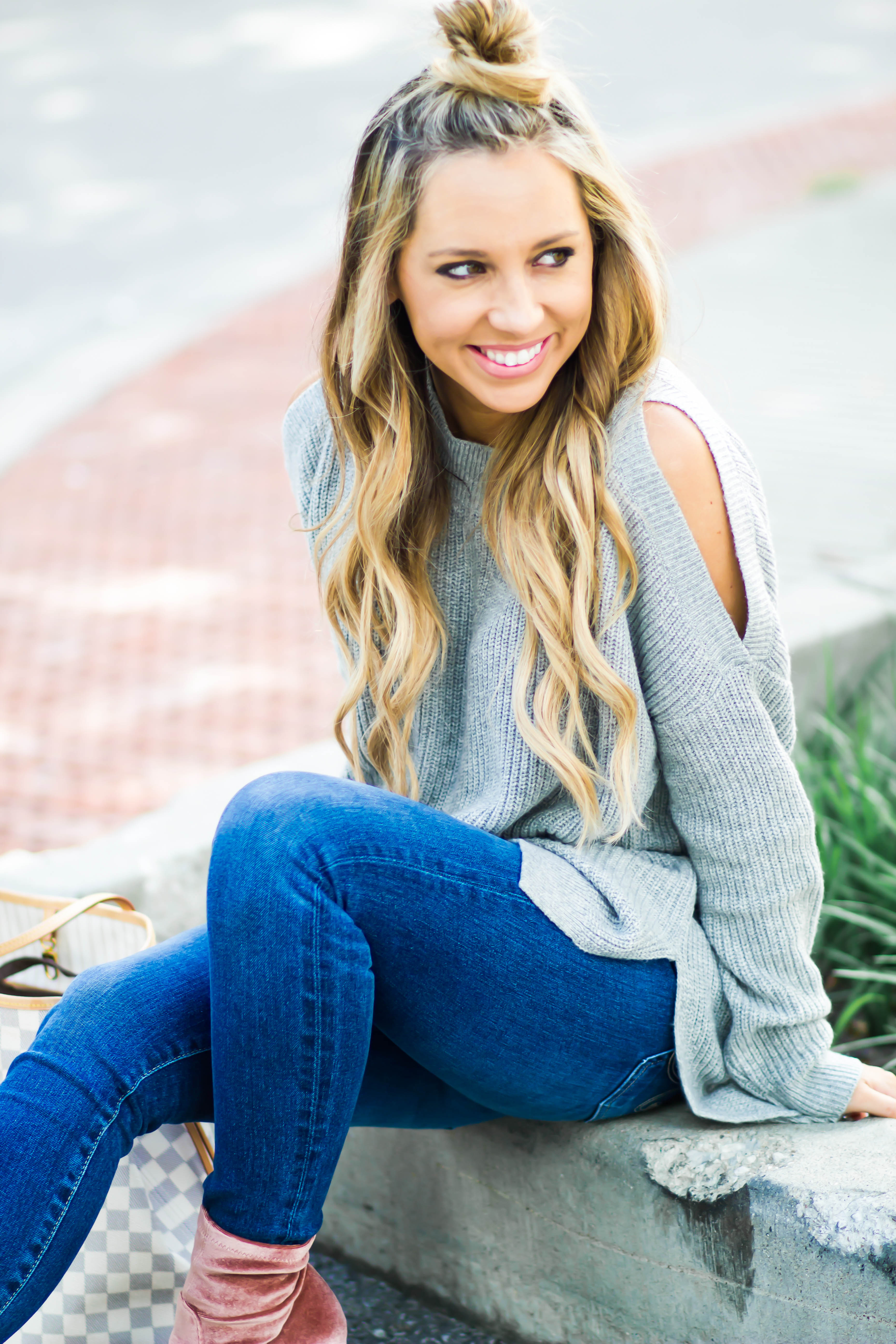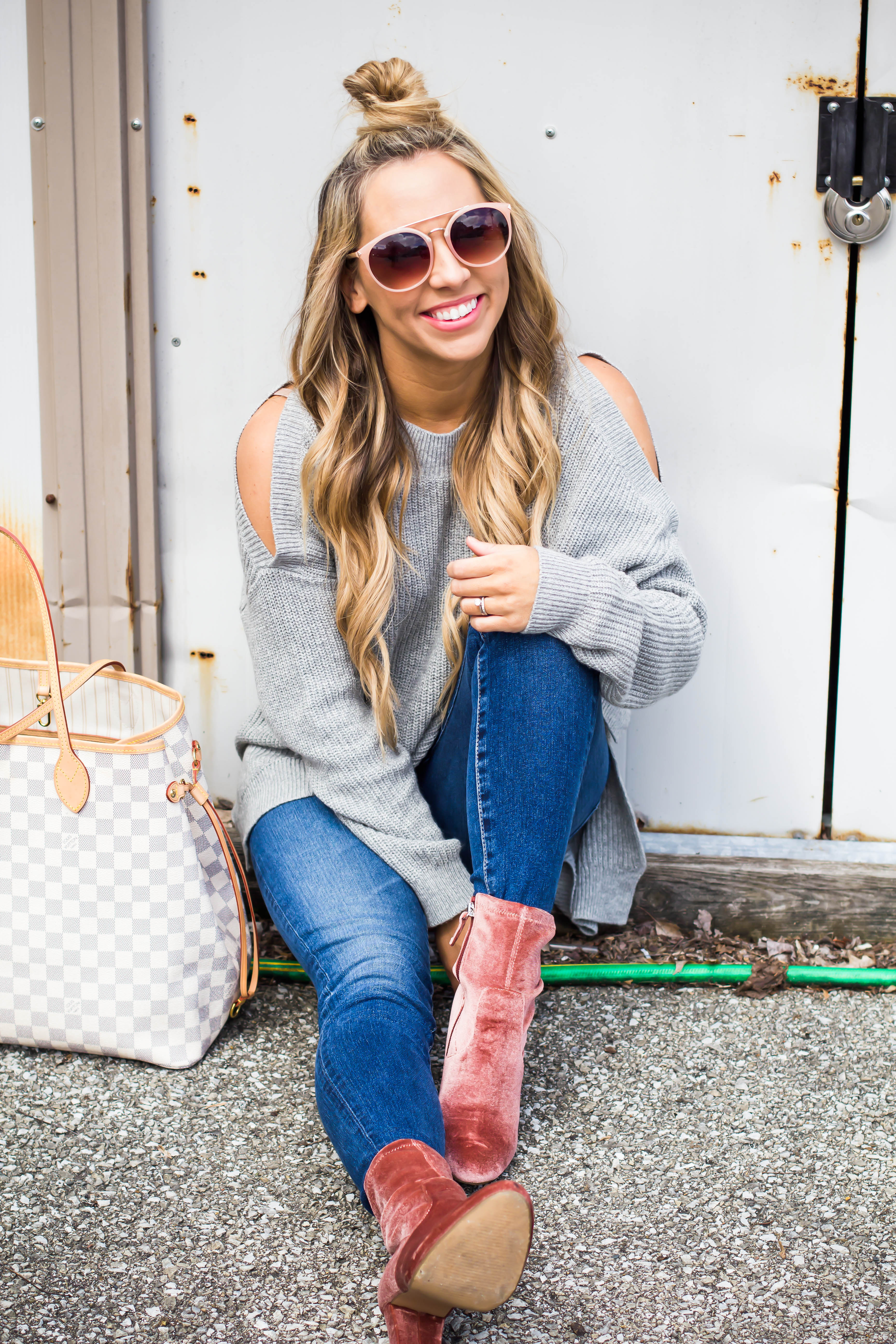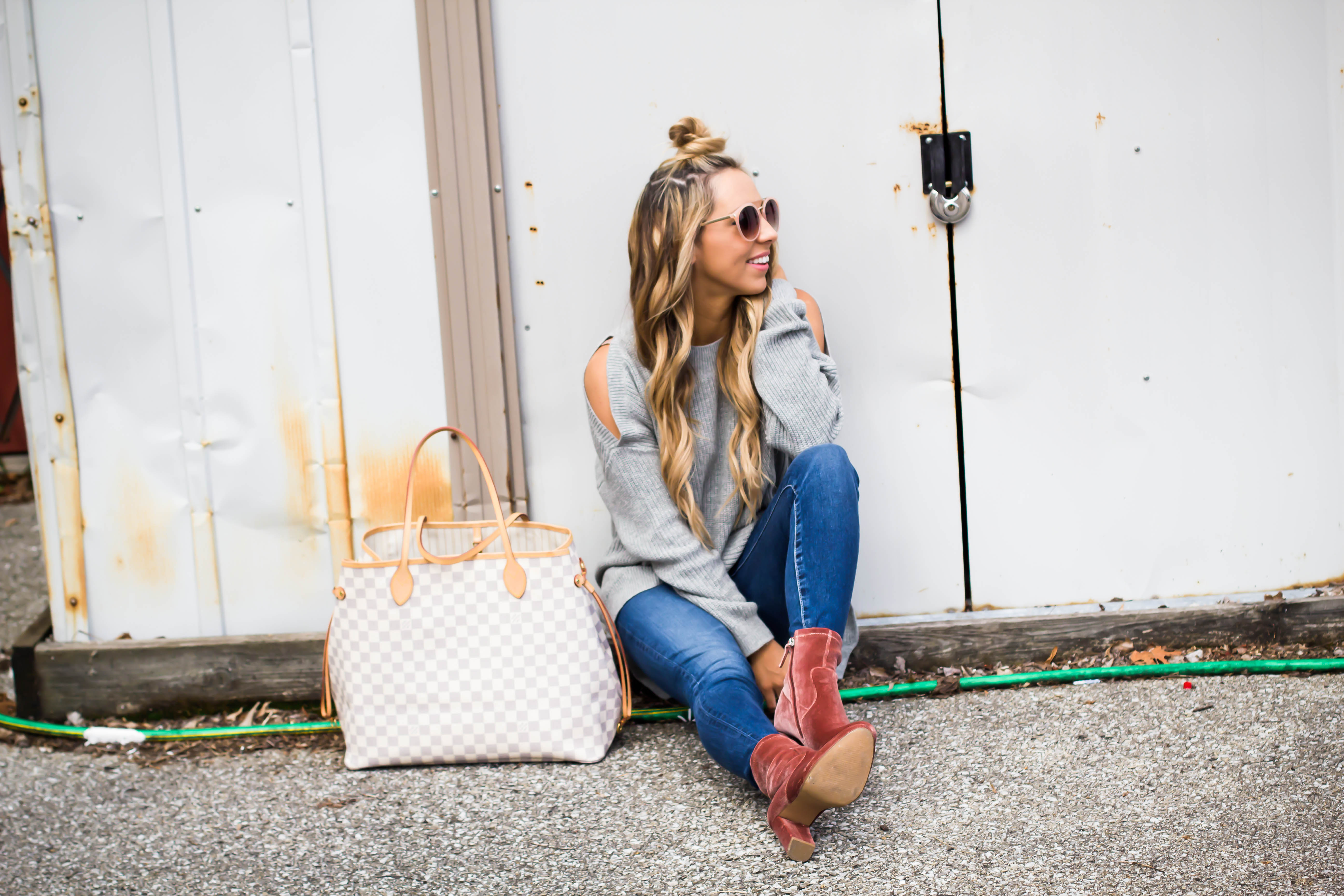 Pink Velvet Booties // AG Skinnies (SALE) // Cold Shoulder Sweater ($35) // Sunglasses ($12)
Happy Friday!! Today I'm bringing you another one of my favorite looks from the Nordstrom Anniversary Sale. I'm sure you've heard, but it's now open to the public which means you can shop without a card. The prices are so good, so shop at your own risk!
Recently becoming a mama of two, I realized how hard it actually is to look presentable every day. My husband works, I work from home and take care of the kids at the same time, so showers, hair and makeup are done in segments thoughout the day… (who else???) Anyways, I LOVE this outfit because it's so simple. These AG Jeans are on mega sale (normally $225!) and are extremely flattering and worth the price. Since this top already has so much personality with the side slits and cold shoulders, I decided to not wear a necklace and accessories this outfit with some statement booties. I totally love these because of their blush pink color, velvet texture, and best of all, their price tag. They come in lots of colors and the heel height is perfect. Any mama has time to pull off this look!
I always have sunglasses on hand (in case I need to hide these tired eyes!) and these for only $12 are a favorite. They are actually nude in color, but they tend to pick up whatever color you're wearing which makes them even more versatile! Finally, I have this giant bag so I can hide all my mom shit inside. Diapers, snacks, extra underwear (for Blaire!) and sopping wet burp rags. Put it all in a cute bag and instant chic.
Shop my entire look below!
Photos by Amanda Matthews