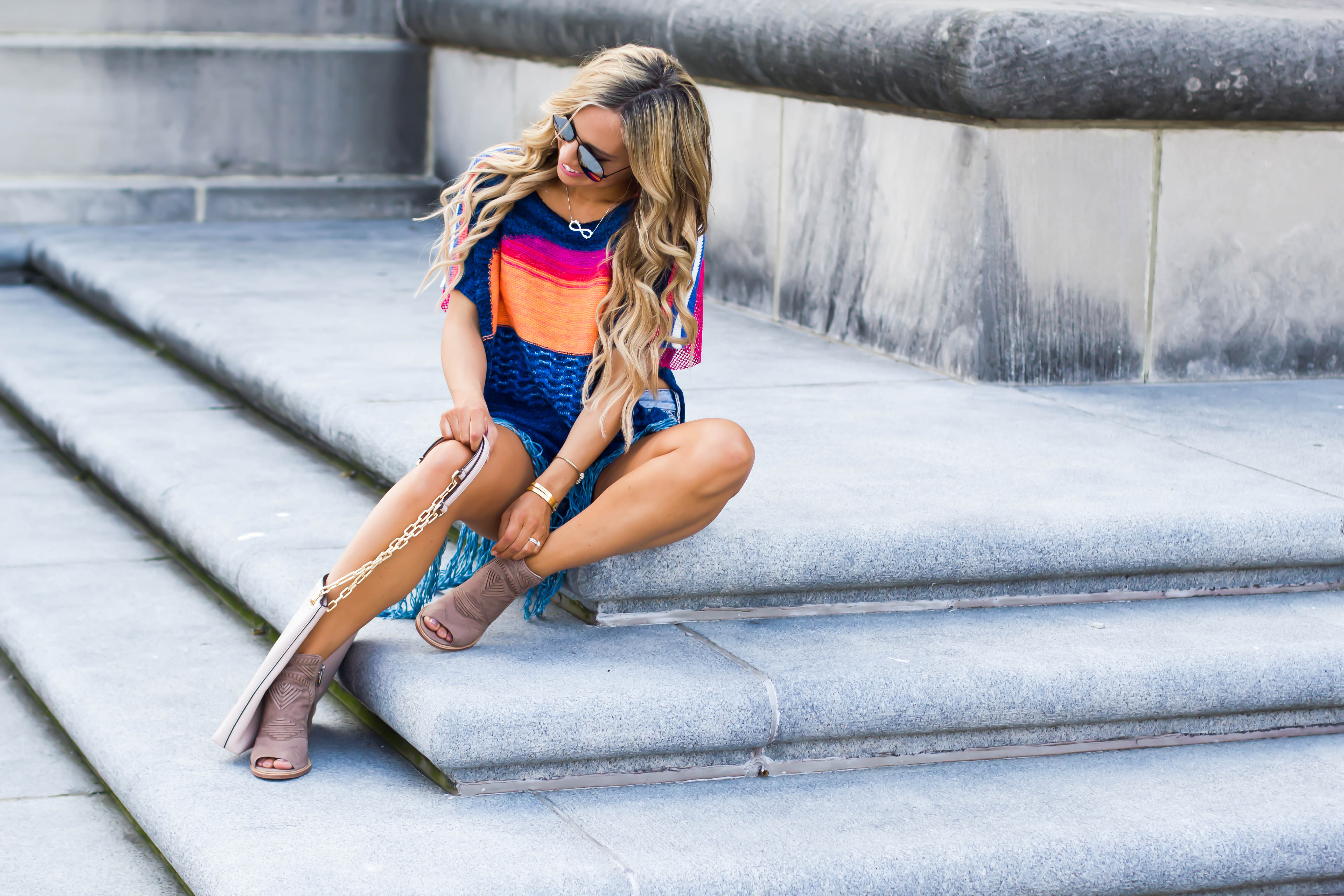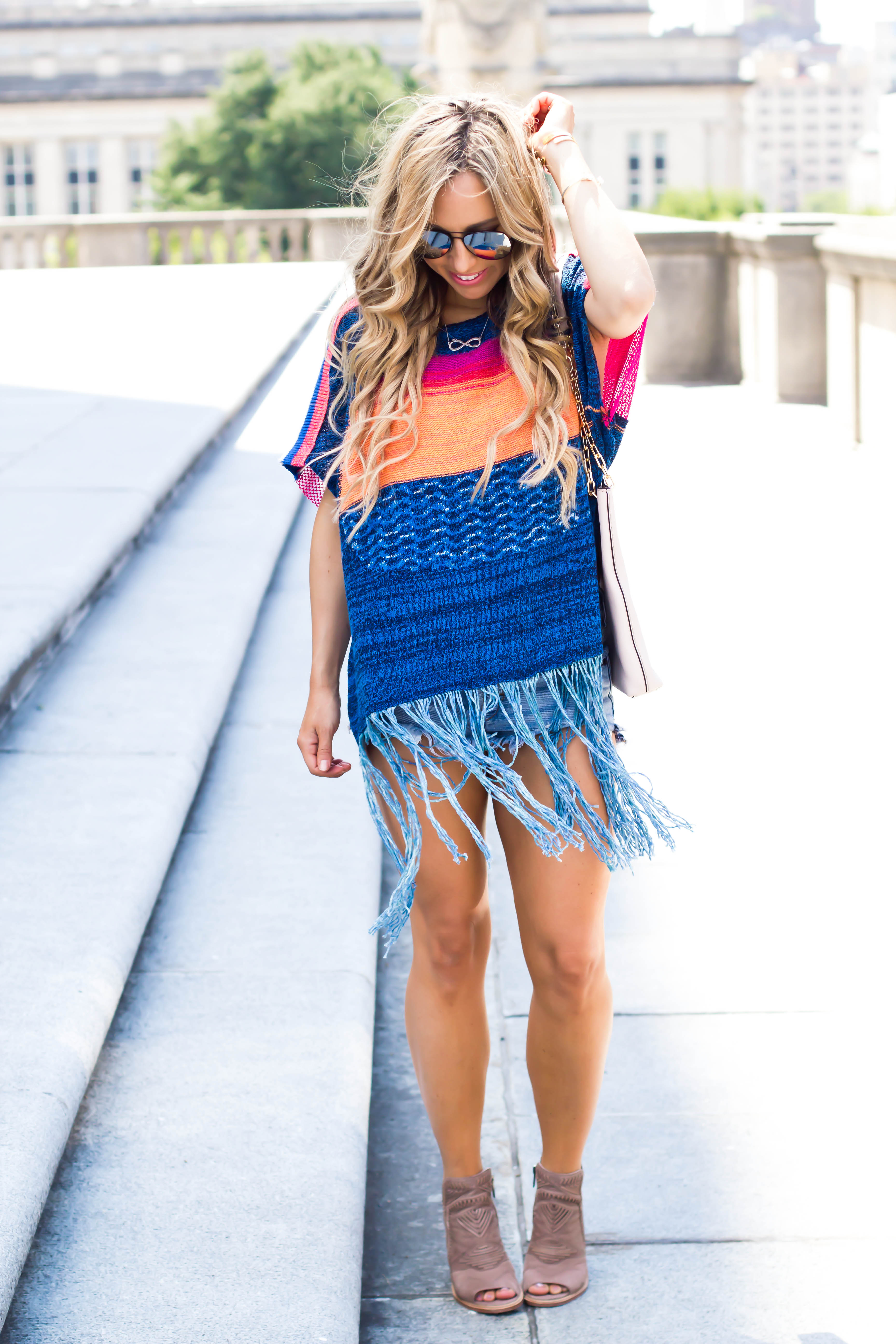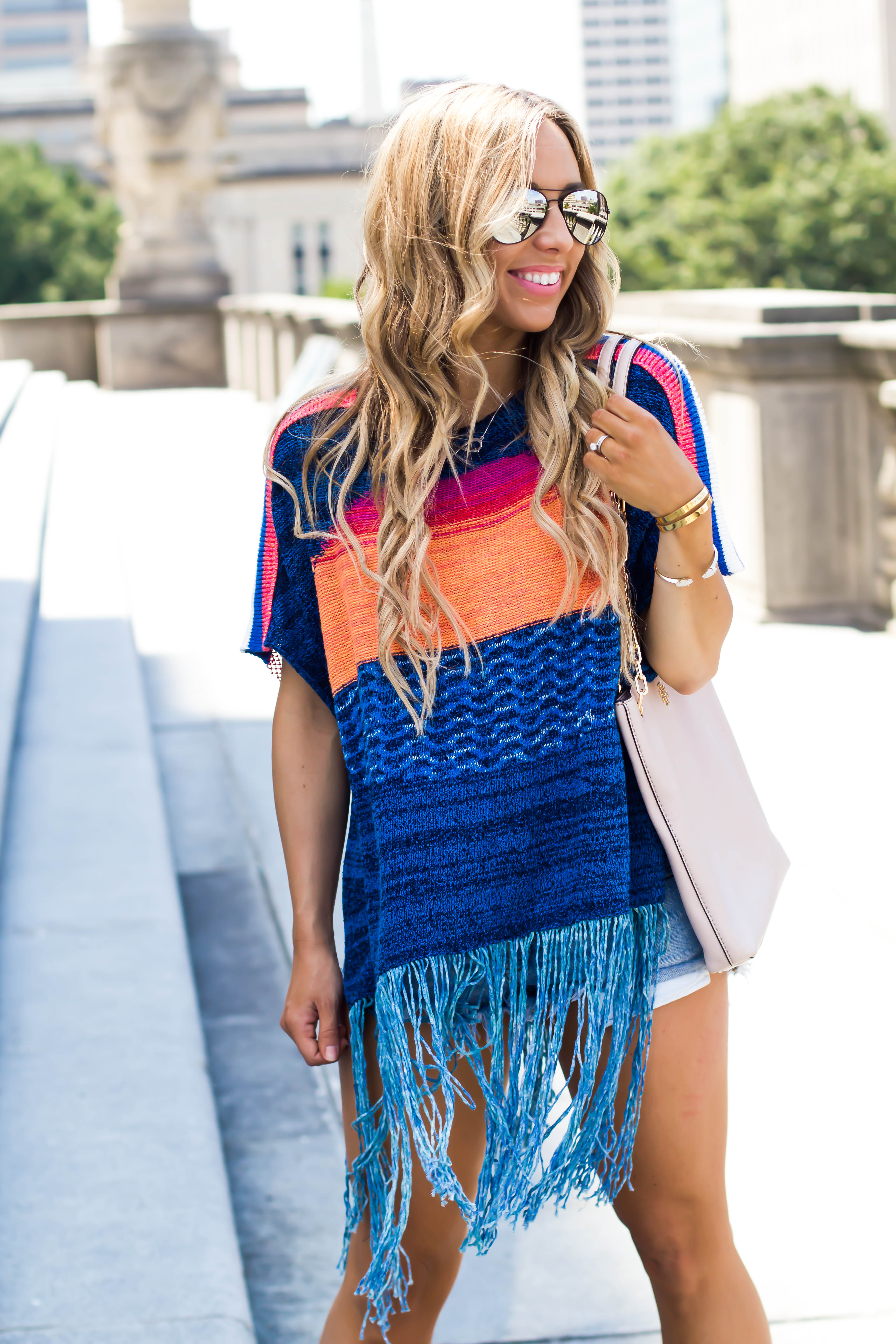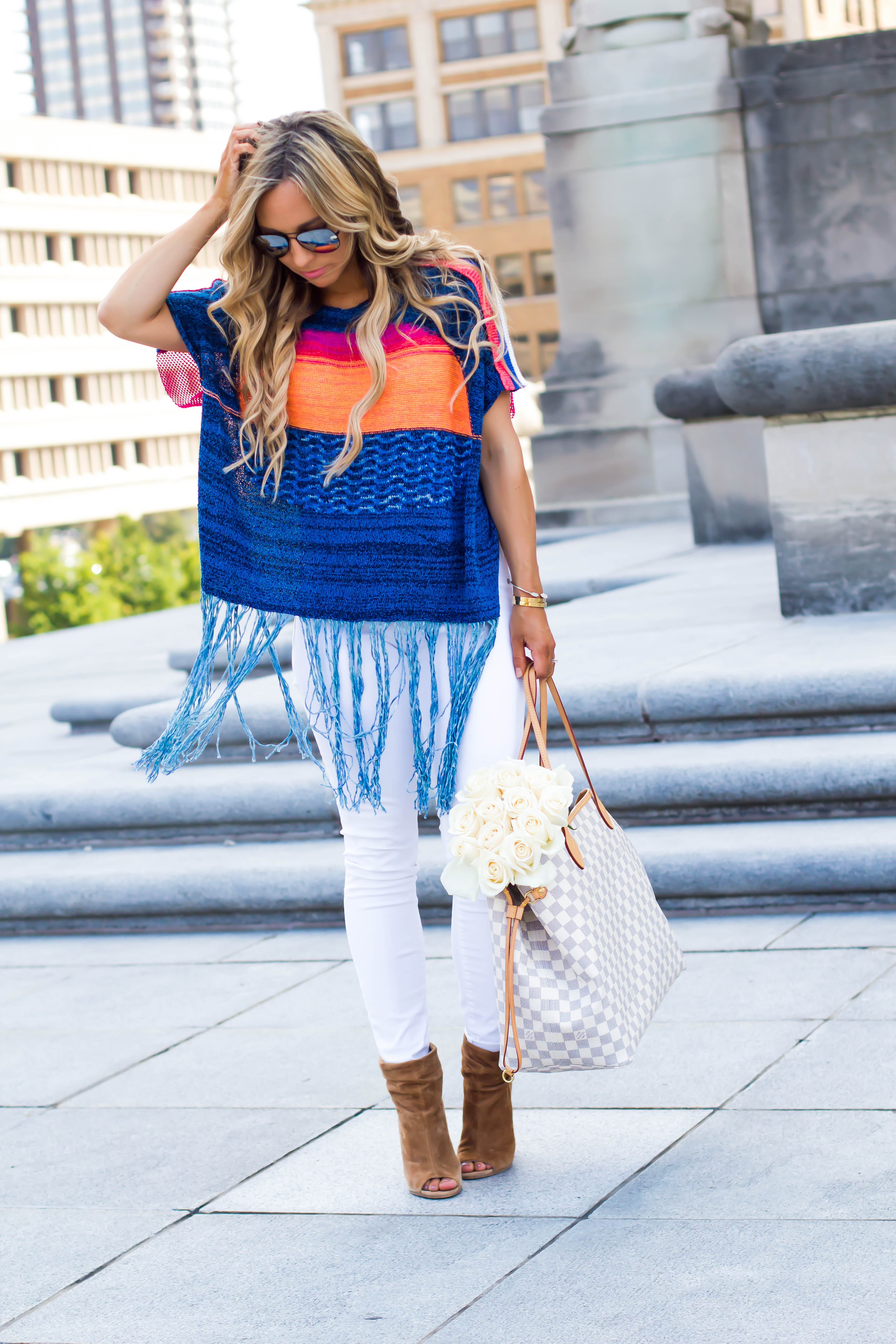 Fringe Sweater // Textured Booties // Slouchy Booties // White Jeans // Denim Shorts // Sunglasses
We've almost made it through another week! Where has this summer gone? I was back in Indy last week to visit family and usually when I'm home I head to Nordstrom Rack since there isn't one in Richmond. I feel like I either go there and find nothing, or when I don't really need anything, I find everything. Well I didn't need anything and came home with lots of things! That includes this colorful, fringe Free People poncho, which I've already worn 3 times since… its so fun! It was originally $170 and on CRAZY markdown here for $65! So worth it.
When I first picked it up I knew I was going to buy it, but what I didn't know was what I would wear it with. I wore it the first time with jean shorts and sandals, then booties, then jeans and booties. Turns out it actually looks great with all blue and white denim shades! SO IN LOVE!
The slouchy booties I'm wearing with the white jeans have been a favorite for the past year. They look so good with dress, shorts, jeans, everything! And the peep toe style makes them a great transitional shoe. I also snagged these sunglasses from Nordstrom while I was there, because their selection of BP sunglasses is THE best… these were only $12 and come in tons of colors.
These denim shorts (hardly visible! ha) are actually really flattering and affordable. These white jeans are some of my favorites and again really affordable. I wear them all year!  I of course had to visit my friend and the best photographer in the area – Amanda Matthews!
Have you ever had a hard to style piece but loved it so much you bought it anyways? I'd love to hear about it! Happy Friday Eve 🙂 xo, Stefanie