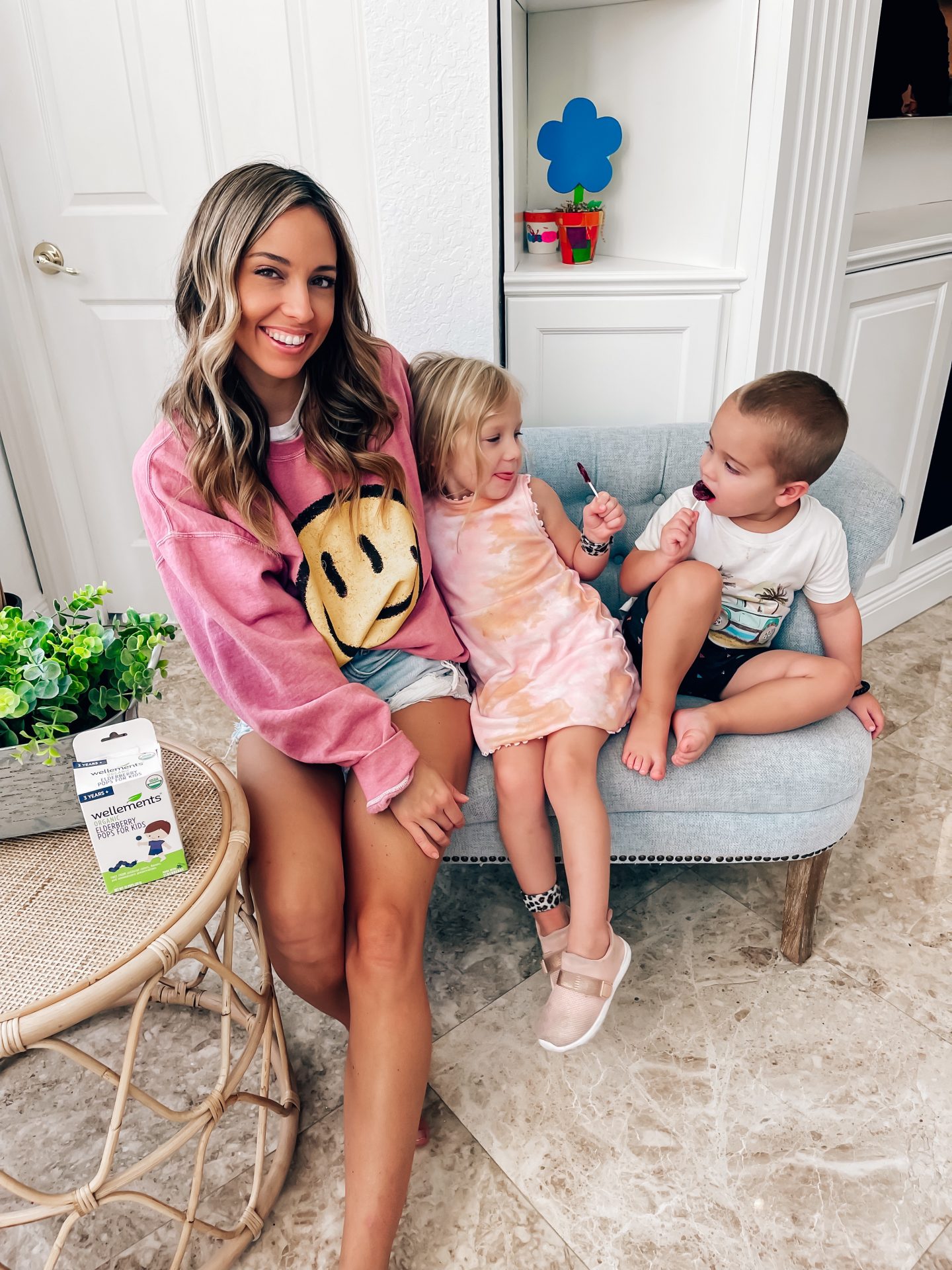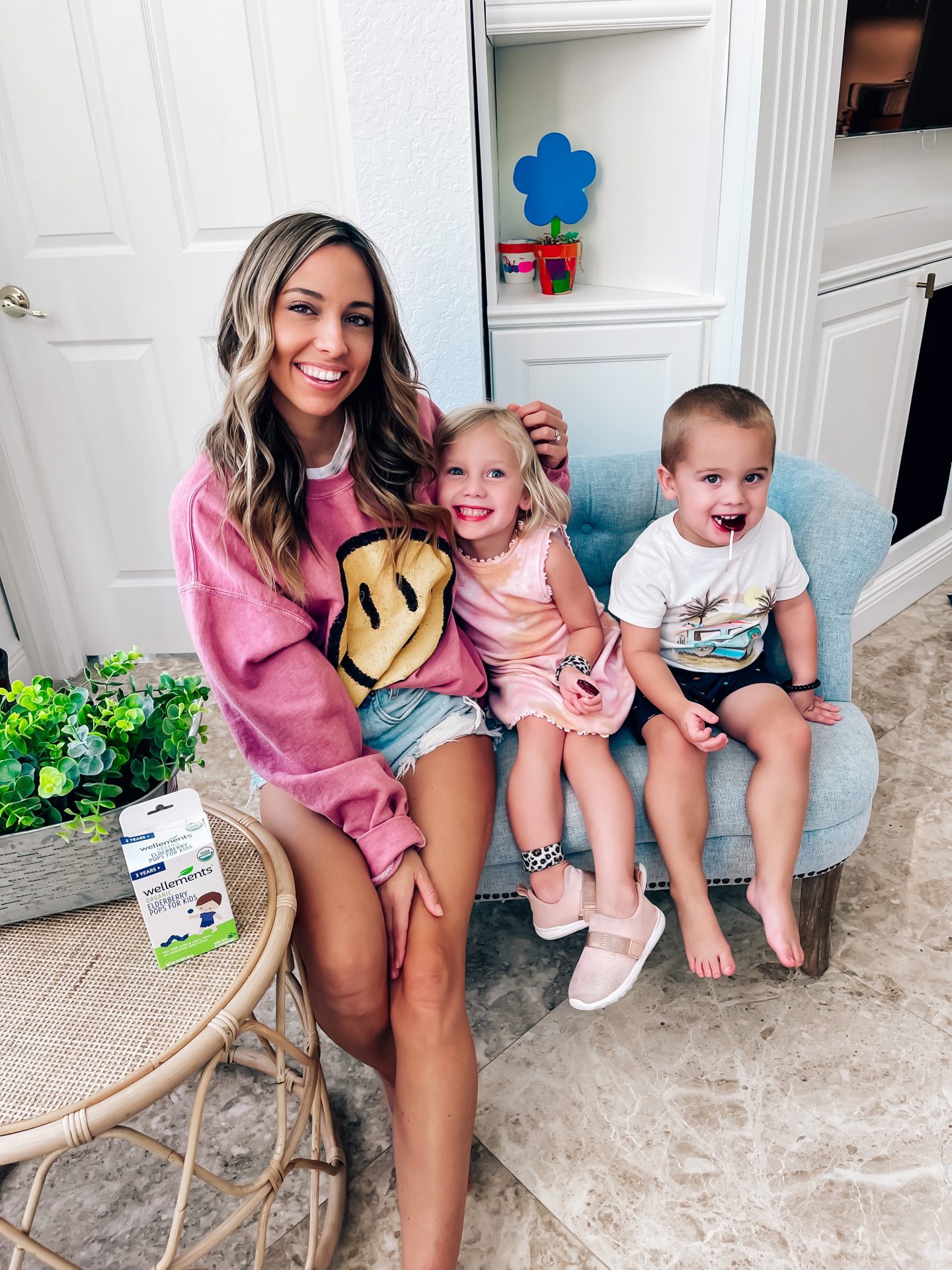 I've been at this mom thing for a little while now and I can tell you firsthand how terrible it is when your little ones are feeling yucky!
Of course, that always seems to happen in the middle of the night, or when you least want to head to the store to grab something for them.
I had heard about Wellements vitamins and supplements for children from social media and when they reached out to send me a package I immediately was interested. I have tried out a lot of their products and love them enough to now purchase for all my expecting mama friends!
The most amazing thing about Wellements is that all their supplements are all certified organic, preservative free AND bottled in glass so no need to worry about harmful chemicals leaking into the product.
It can be so hard to find the right supplement for your little one, and what's appropriate for their age. Wellements makes that super easy with their clearly labeled packaging, and actually making products for newborn +. That alone is hard to find!
With 4 kids, someone always seems to be feeling under the weather so I will always have these items on hand!
They did not ask me to share this blog post but I think it is such a wonderful and thoughtful gift for a new mom or even to treat yourself! They have all kinds of amazing bundles – something for everyone – and they've offered my followers 15% off all Wellements products. This can be used on their bundles as well – which are currently 20% off. Use stefanie15 at checkout at Wellements.com.
I highly recommend the Newborn bundle or Oh Baby bundle for shower gifts!! They have a ton of stuff baby will use the first few months or year of their life. The photos below are the Newborn package!