Hello loves! Here are this week's recent instagrams, from my last night in LA & since I've been home. It's a total blizzard here in RVA now so I can't wait to finally dress for some snow this weekend!
Here's what I wore to brunch on my last day in LA. The weather was 70 degrees and sunny and the restaurant was about a 10 minute walk from our house. Of course I had to take an outfit pic with a palm tree while I was there, don't judge!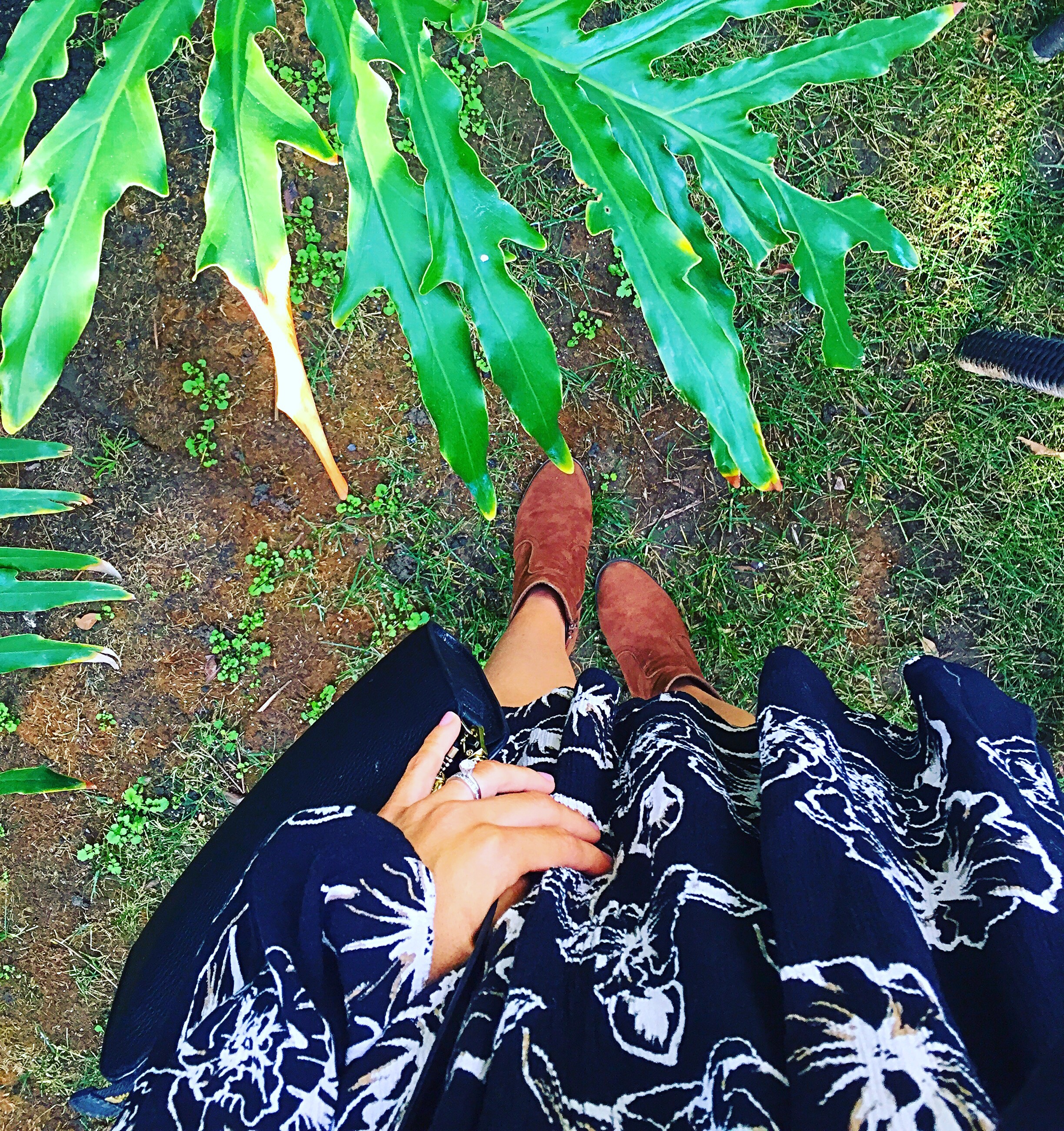 Free People Tunic (exact print sold out) similar prints here , less expensive here // booties (comfiest ever!) // kendra scott necklace // sunnies
In LA I got to meet fellow fashion blogger, Meredith Dwyer. I've always admired her style and we've been friends on instagram for awhile, but it was so lovely to meet her in person and get to know each other! We had an awesome girls date at the Cheesecake Factory in the Grove.
Meredith's dress (only $19!) // My sleeveless turtleneck (ordered a size up for looser fit, it also was the only one left at Nordstrom and I had to have it – size small) // necklace // leather leggings (must have!)
Doesn't this sweatshirt just bring a smile to your face? You might get sick of seeing it but I'm in love.
Sweatshirt // Grey Jeans // Boots // LV Bag, Similar Here
This is one of my favorite looks that's for sure to be on repeat. It's also the same exact top from earlier in the week, but an XS that fits much better. I also have been loving the Olive/Black combo lately!
Turtleneck this one I ordered in an XS and it fits much better! Still loose but not baggy // JOE's SOO Soft Collection (sold out), similar here // Booties // Prada Sunglasses

I'm a sucker for graphic tees and unique pieces such as this "frappe queen" top! My husband is so embarrassed to be seen with me when I wear this lightweight and cozy sweatshirt! Haters gonna hate, frappe queen!
Frappe Queen // Indigo Skinnies // Leopard Shoes (sold out) similar here