Happy New Year!! Are you all as excited as I am about kicking off the New Year right? I wanted to start it off by sharing this amazing and inexpensive red coat with you! If you haven't found this online shop yet, then you've been totally missing out! Everything here is budget friendly, great quality and always extremely trendy! It's called…. SheIN! Seriously, go there now and spend all of your Christmas money. Just kidding, you won't need to because this beautiful coat is under $35! I've found so many unique pieces here, including my $11 dress that was posted last month. It's one of those things that just sounds too good to be true, but it's not! I got this beauty right after Christmas, but it took me through New Years Eve in style & I'll be wearing it right through to Valentine's Day. Hope you all love it as much as I do!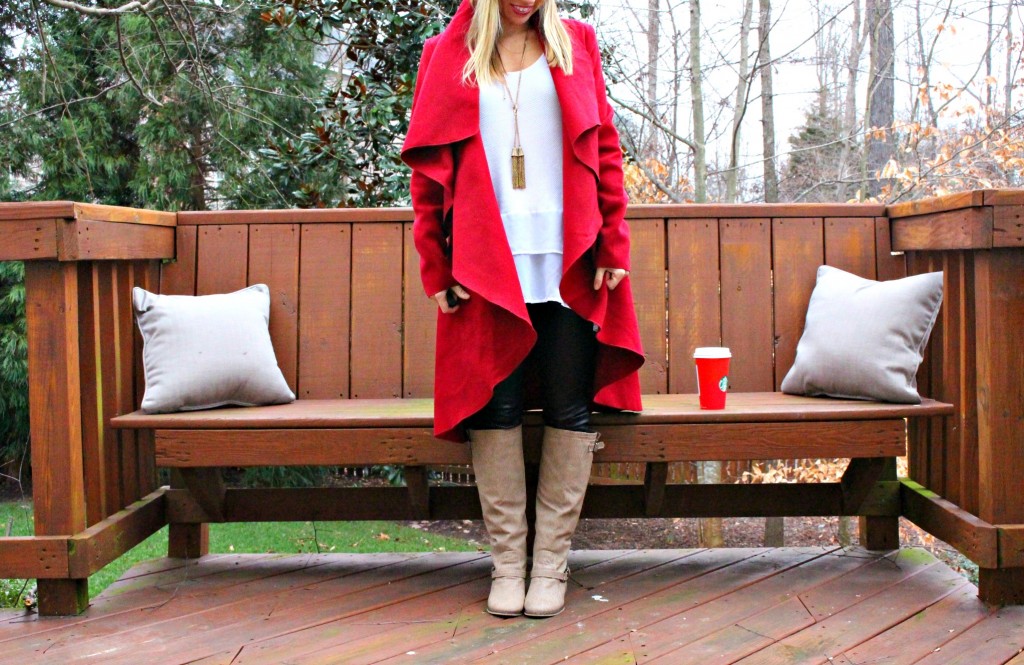 I absolutely love the color, the soft material, the flowy ruffle detail down the front, and the tie belt that comes with it when I want to accent my waist. I'm wearing an XS, runs pretty true to size. I would order a size up if you plan on wearing a bulky top underneath it though!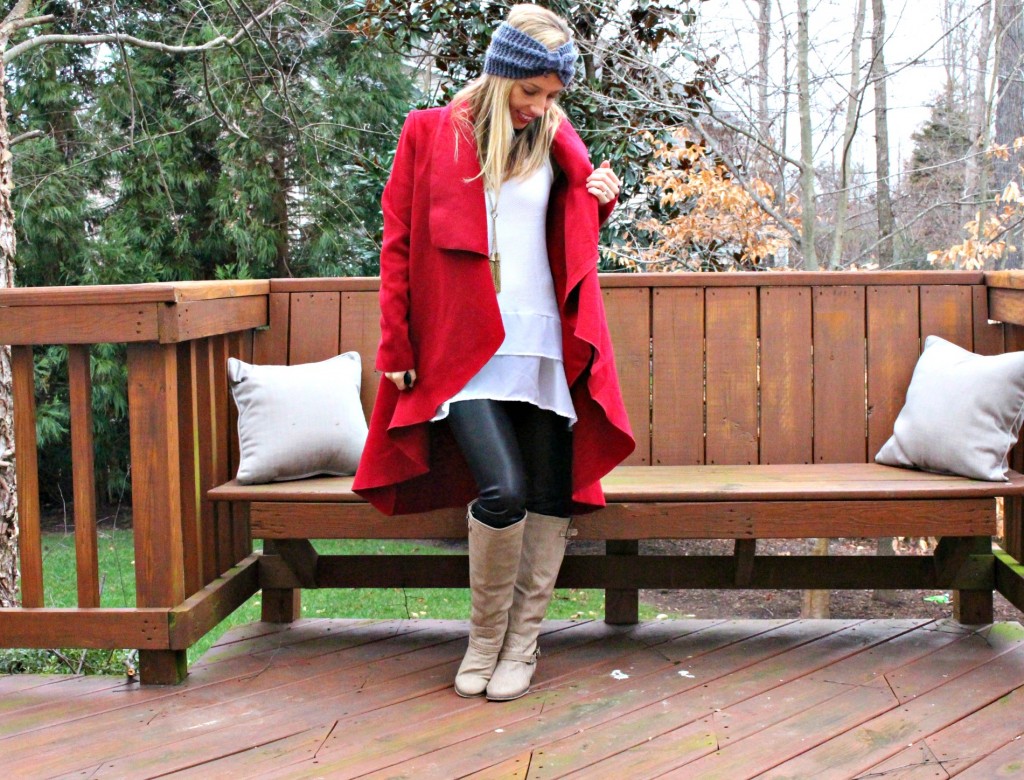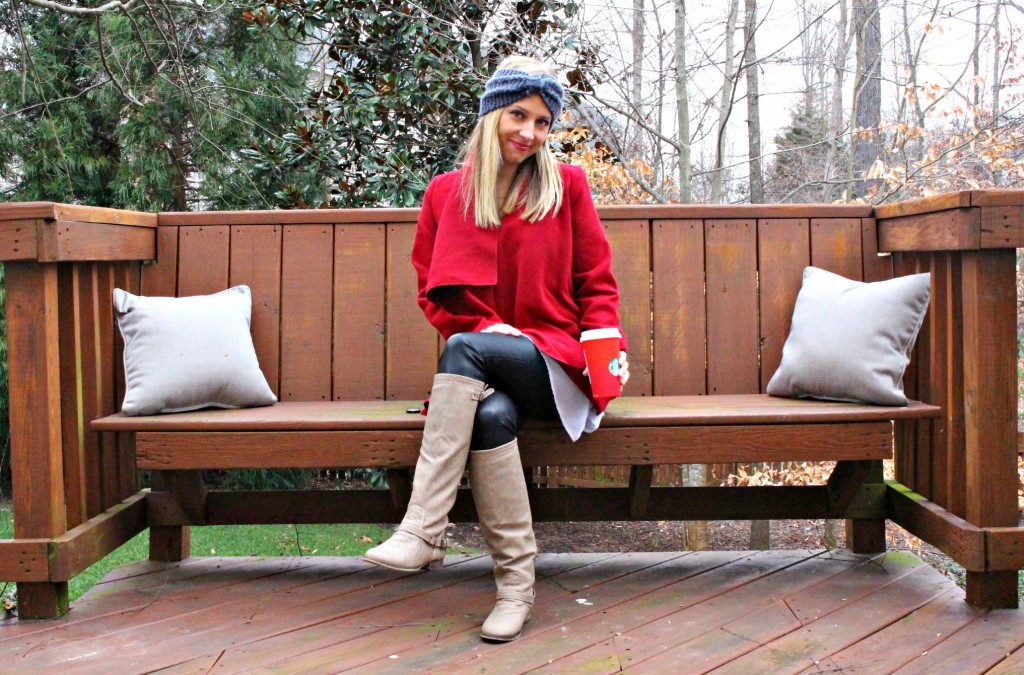 Special Behind the Scenes Look
featuring: Blaire! (can you tell it was above 50* when I took this?)
Shop the Look
Sign up for LiketoKnow.it & get notications to your inbox when you like an instagram photo with a link, or easily shop my blog! It's super easy to sign up – just need your email & a password to log in! Change the amount of times you get emails, or simply type the Liketoknowit link right into your browser for instant shopping!
Necklace from Harper & Jewels – use code "newyear20" for free shipping & 20% off!