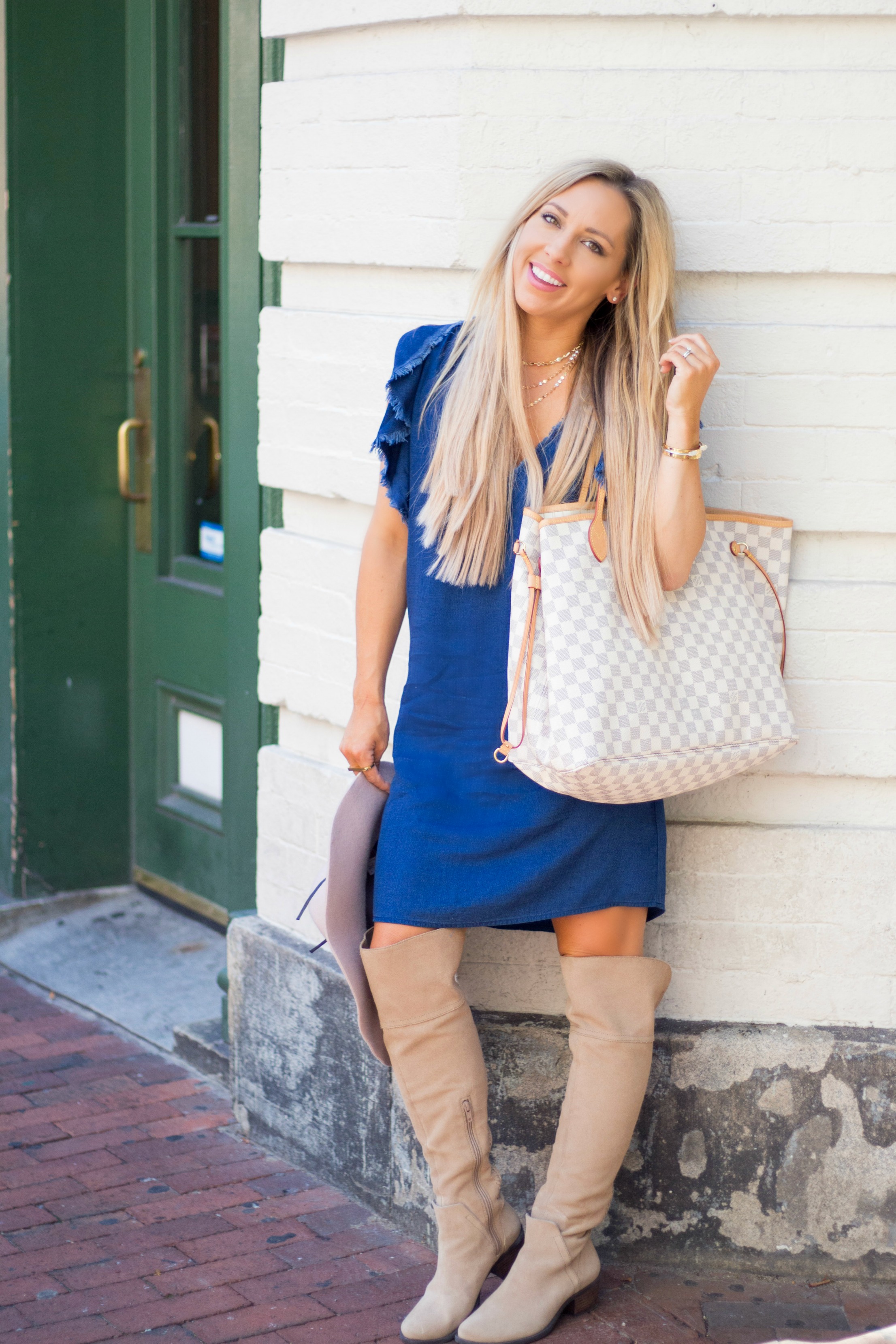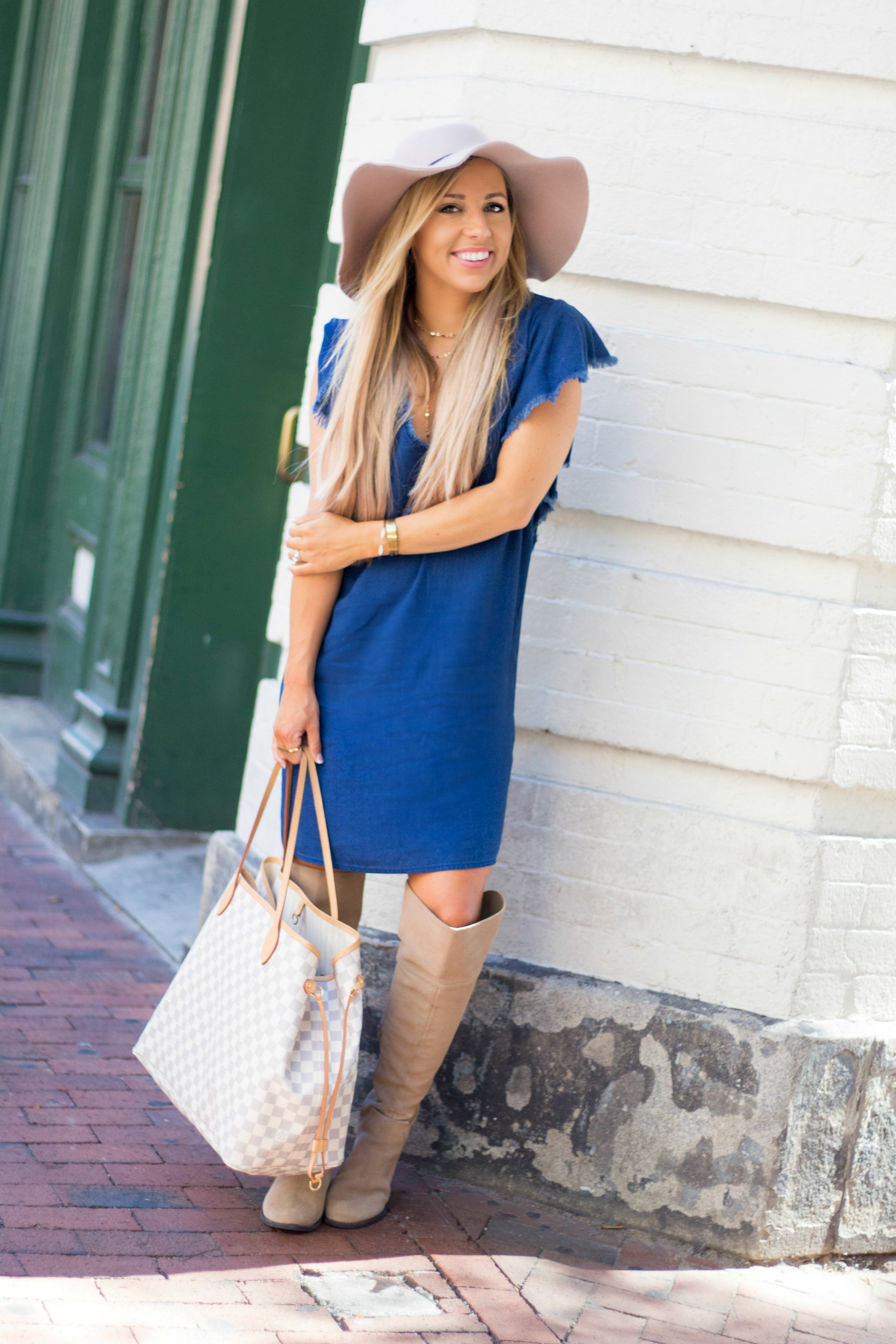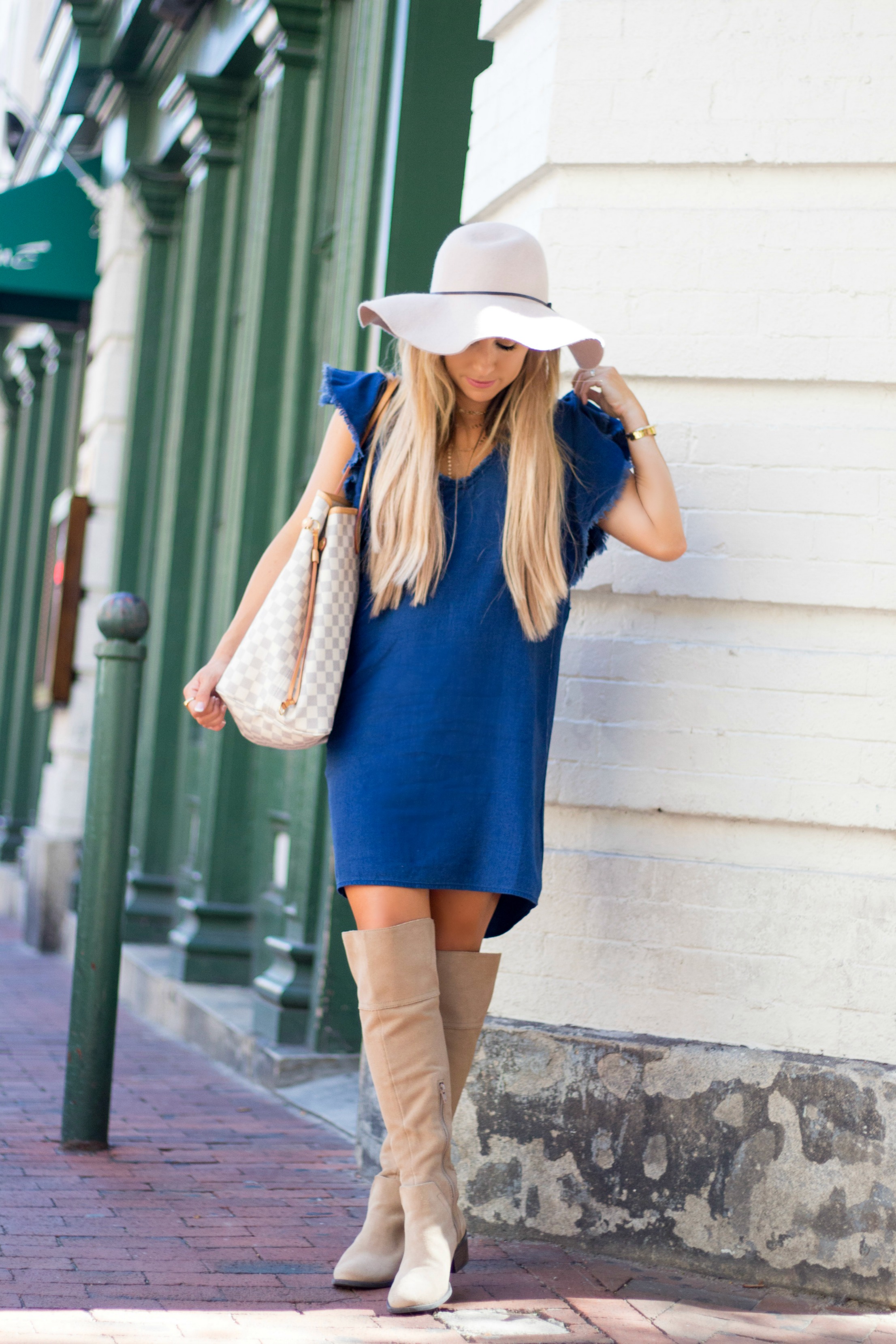 Spendid Ruffle Denim Dress // Vince Camuto OTK Boots (this years version) // Floppy Hat // Baublebar Necklace
Fall is one of the best times of year to play around with fashion and test out your style. I have had some requests for outfits that moms can wear that are fun and trendy, yet age appropriate and mom friendly. When I saw this dress I thought it was a little pricey, but then I thought about it and immediately imagined 100 different ways I could wear it. The material is ridiculously soft, and it has subtle little details on the sleeves and neckline that I love.
One of the most important things I look for when choosing outfit pieces is comfort. Having two kids with me most of the time, I never want to catch myself being in uncomfortable clothes. This outfit is a perfect mom-friendly outfit that I would wear to a daytime birthday party, dinner outing, or to a family friendly get together. Adding the boots & hat make it fun and complete the look. The great thing about chambray is you could really go with any color accessories and it will still work.
Finally, I've been wearing new extensions lately, and they are seriously unlike any set I've had before! I'm wearing the Colossal Set from My Fantasy Hair in Butterscotch and it matches my hair so well. I believe the set has 10 wefts, but I don't always wear them all because even just a few make my hair so thick and full. They have a really good weight to them that I haven't been able to find in other extensions & since baby girl is making me go bald, they are a life saver!
Did you like this post & want to see more mom-friendly styles? I appreciate all your suggestions & taking the instagram polls!
Photos by She Saw Style