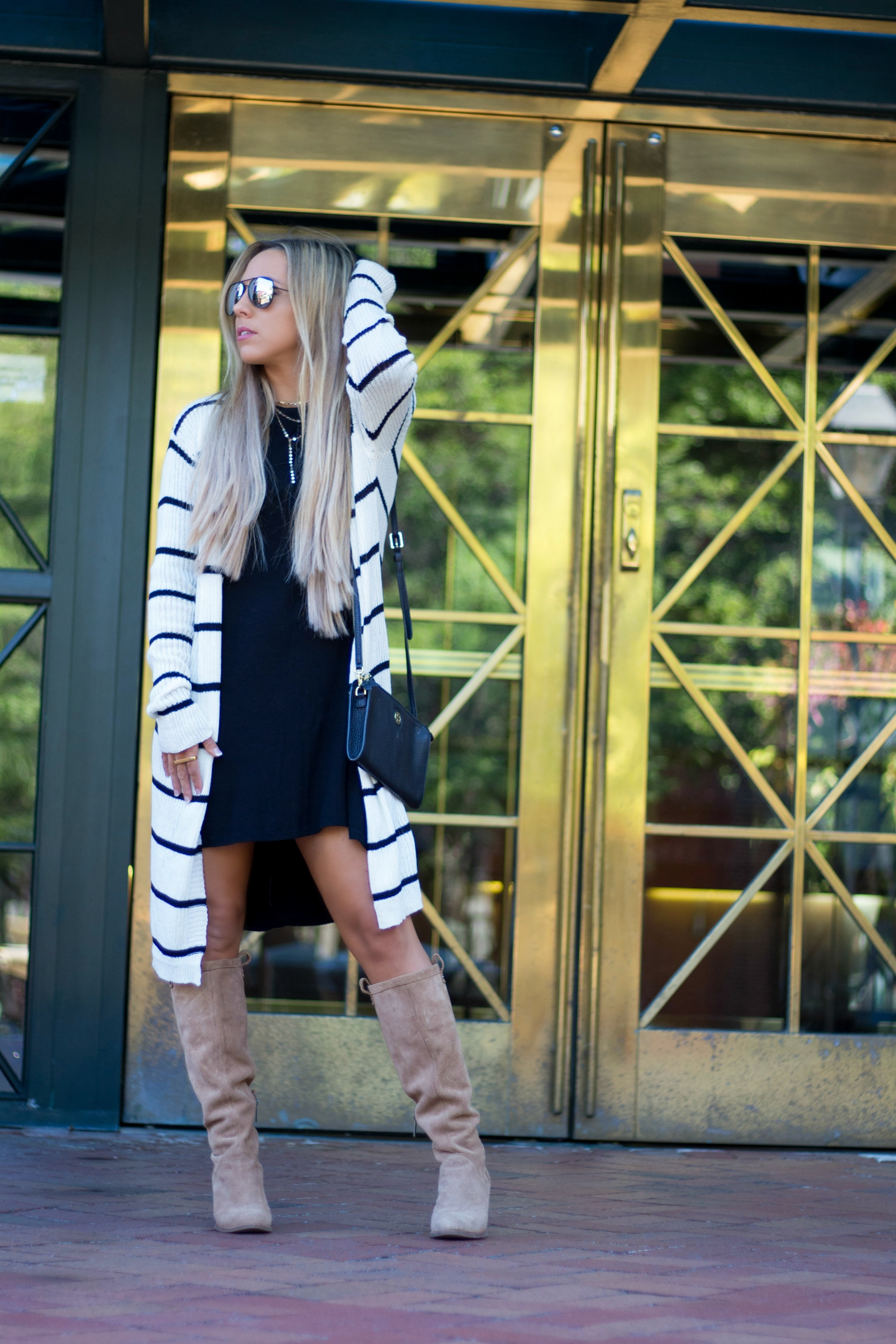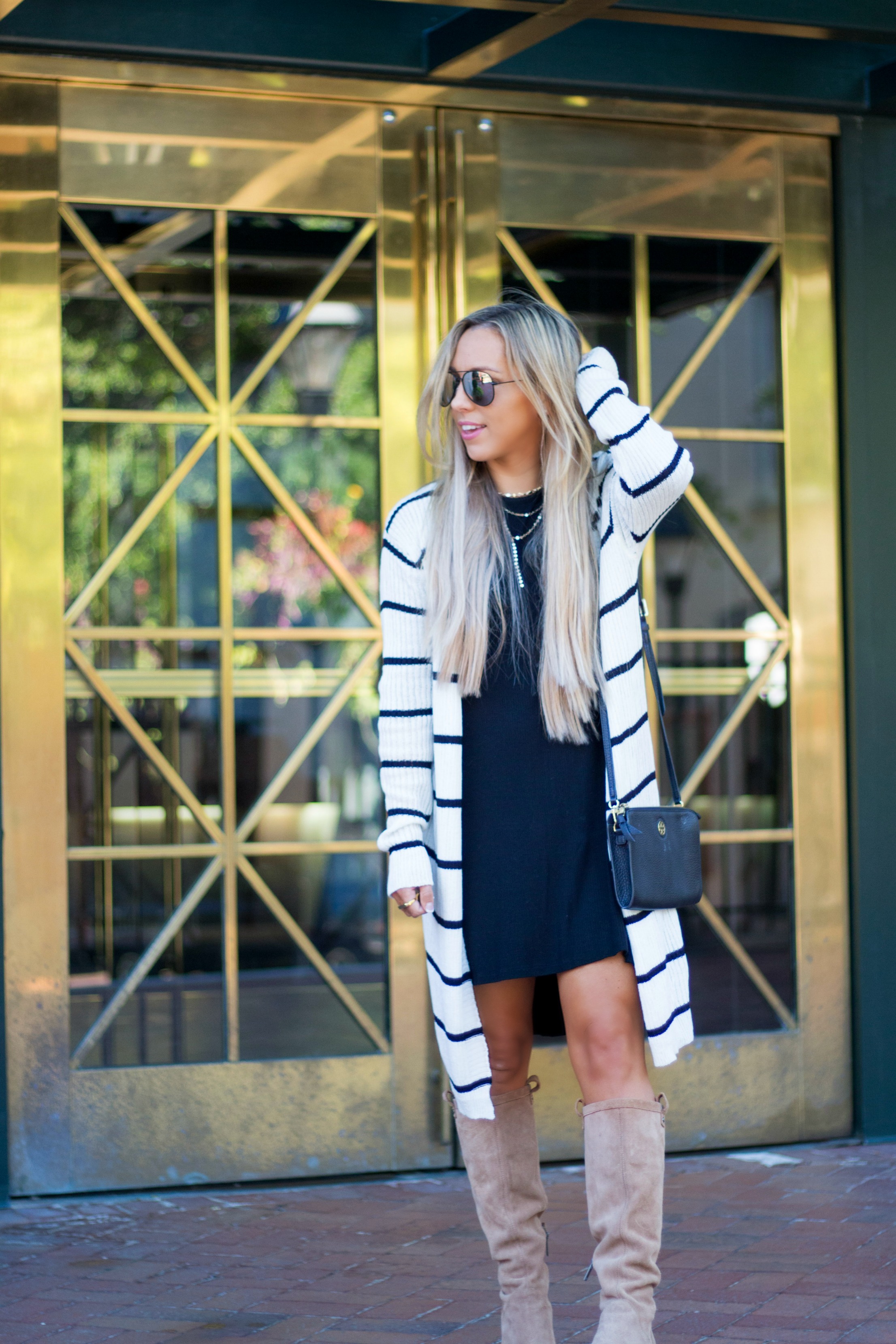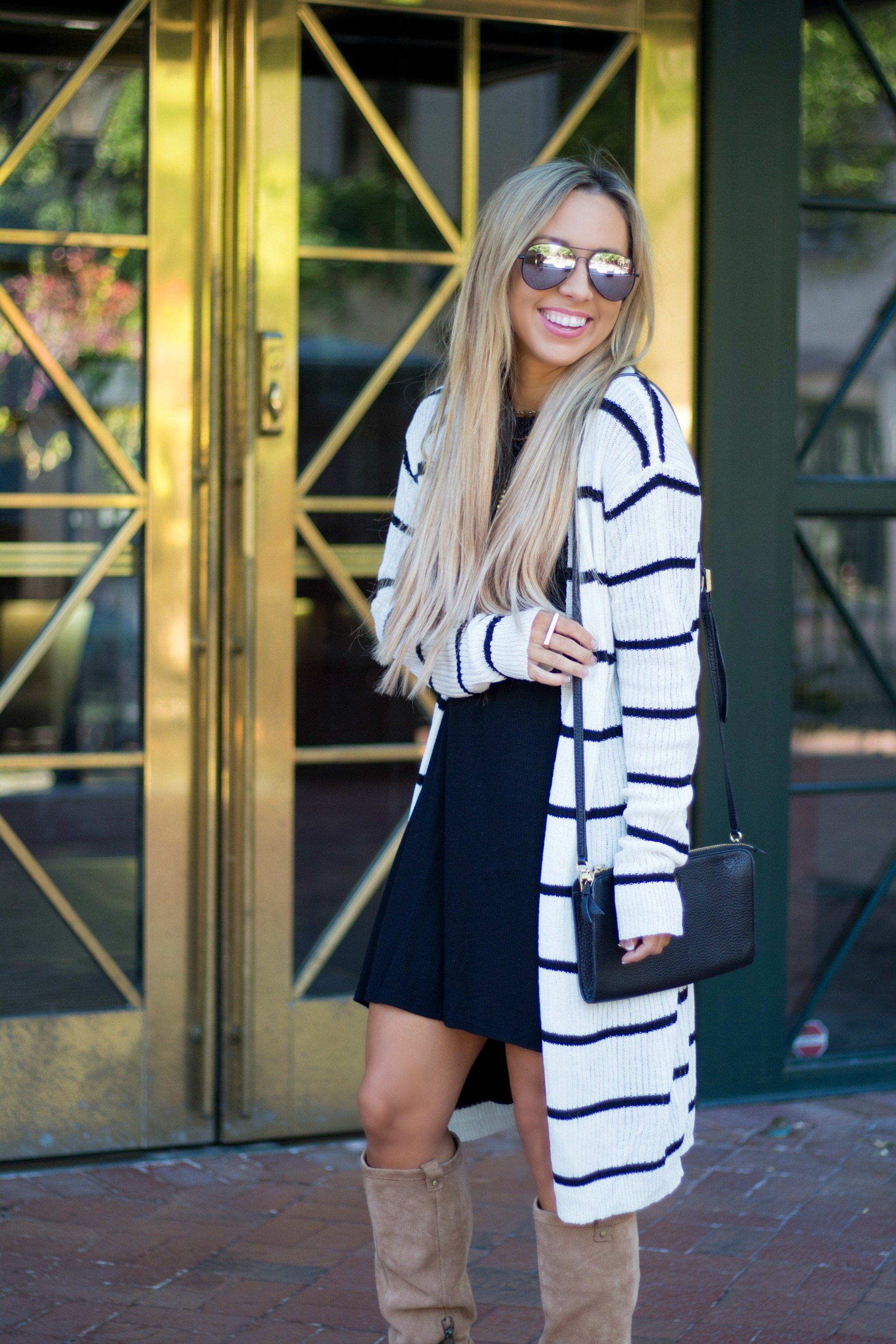 She is Btq Striped Cardigan, similar here and here // Boots // similar Little Black Dress // Crossbody Bag // Mirrored Sunglasses // Baublebar Layered Necklace
Happy Wednesday! I swear I haven't slept a wink since being back from vacation. I have so much going on, Lola is still sick and needing tons of my attention, Brookie is in a stage where she wants me to entertain her, and Blaire and I have been battling a cold for two weeks! lol, my daily life as a mom but I wouldn't trade it for the world!
As the weather is finally cooling down (I think) I've been trying to stock up on more basic pieces that I can wear a few different ways throughout the season. A soft, cotton, black dress is such a must have, and the one here is under $40. Although it's not the exact one I'm wearing, it's almost identical. I'm on the shorter side at 5'2″ so sometimes I pull the front of the dress up just a little bit to give the illusion of my legs being longer. This dress that I've linked has a good neckline so you could do that too if you're short too.
You can shop everything below the pictures above or by clicking on any of the pictures below! xo
Photos by She Saw Style