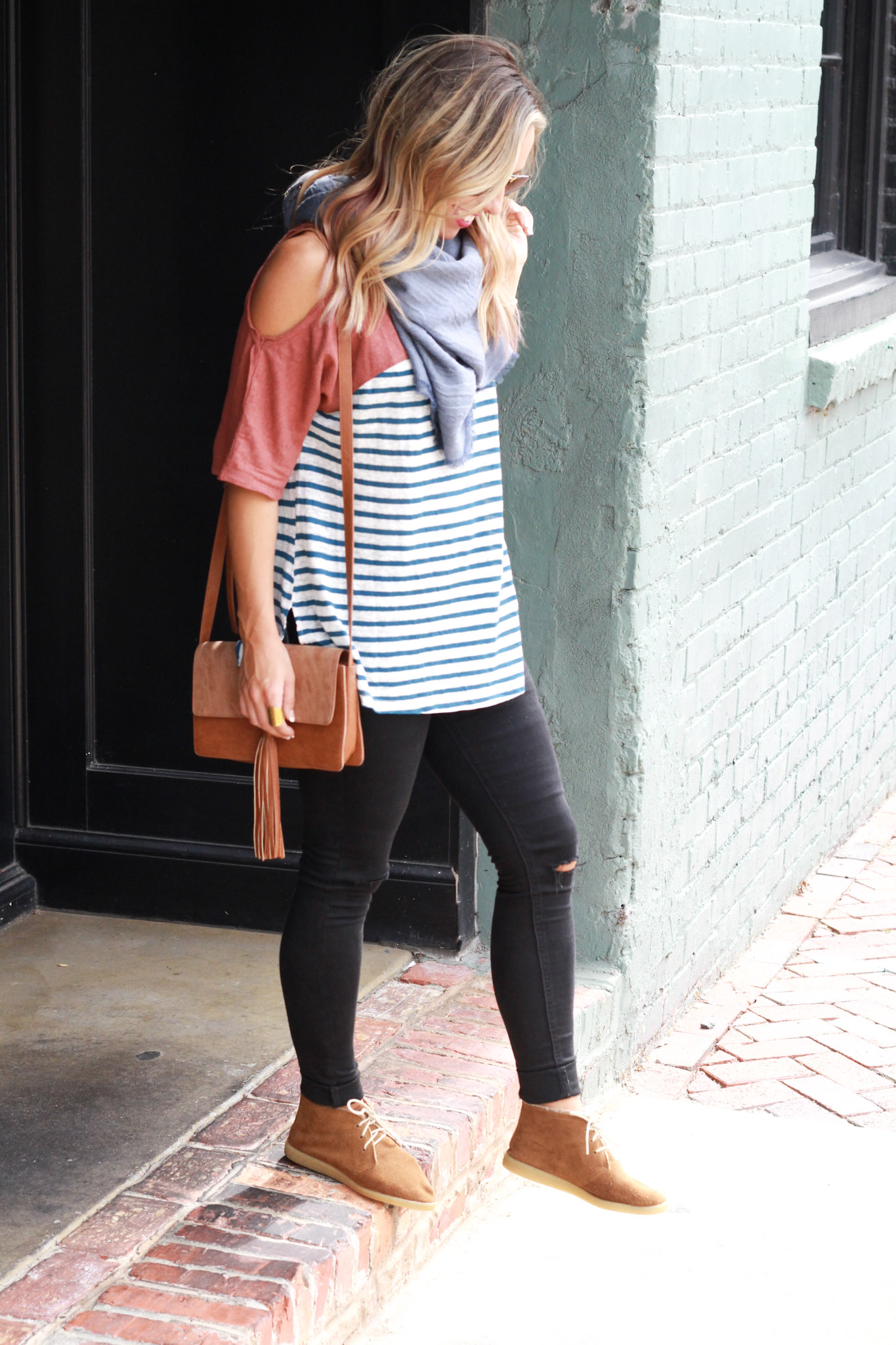 Striped Top // Ripped Skinny Jeans // Crown Vintage Booties similar here & here // Crossbody Bag // Ray Bans // Scarf // Jacket // Bar Necklace
Got a small glimpse of fall last week before it headed back up into the high 80's and 90's again. But the pool is officially closed, and with the last days of summer I'm packing up my crop tops & short shorts and pulling out all my favorite fall staples.
One thing that's super great about fall is all the layering. Layering is a great way to take your favorite basics, and where them different ways. Basic black skinny jeans are a great fall staple because they're extremely versatile. Fall and winter times are heavier and thicker and tend to be more expensive over all than tanks and tees for summer. So for me it's important to buy things that I know I can mix up, and wear several times. My booties & bag were purchased in a really neutral color, so I would be able to pair them with several looks and get a lot of use of out them.
I LOVE a good scarf, but I only have a few really fun ones in my closet. The rest are solid colors, but I mix it up with the textures. I usually add one trendy pieces to my looks to make it different and stylish, like this cold shoulder striped top. It's still basic enough that I could wear it with any jean wash, but is the statement piece of this look. For that extra layer I added a lightweight khaki green jacket that will be on major repeat.
Are you excited for fall? I'm wondering if it's actually coming…
Let me know your favorite pieces for fall in the comments below! Thanks for coming by! xoxo