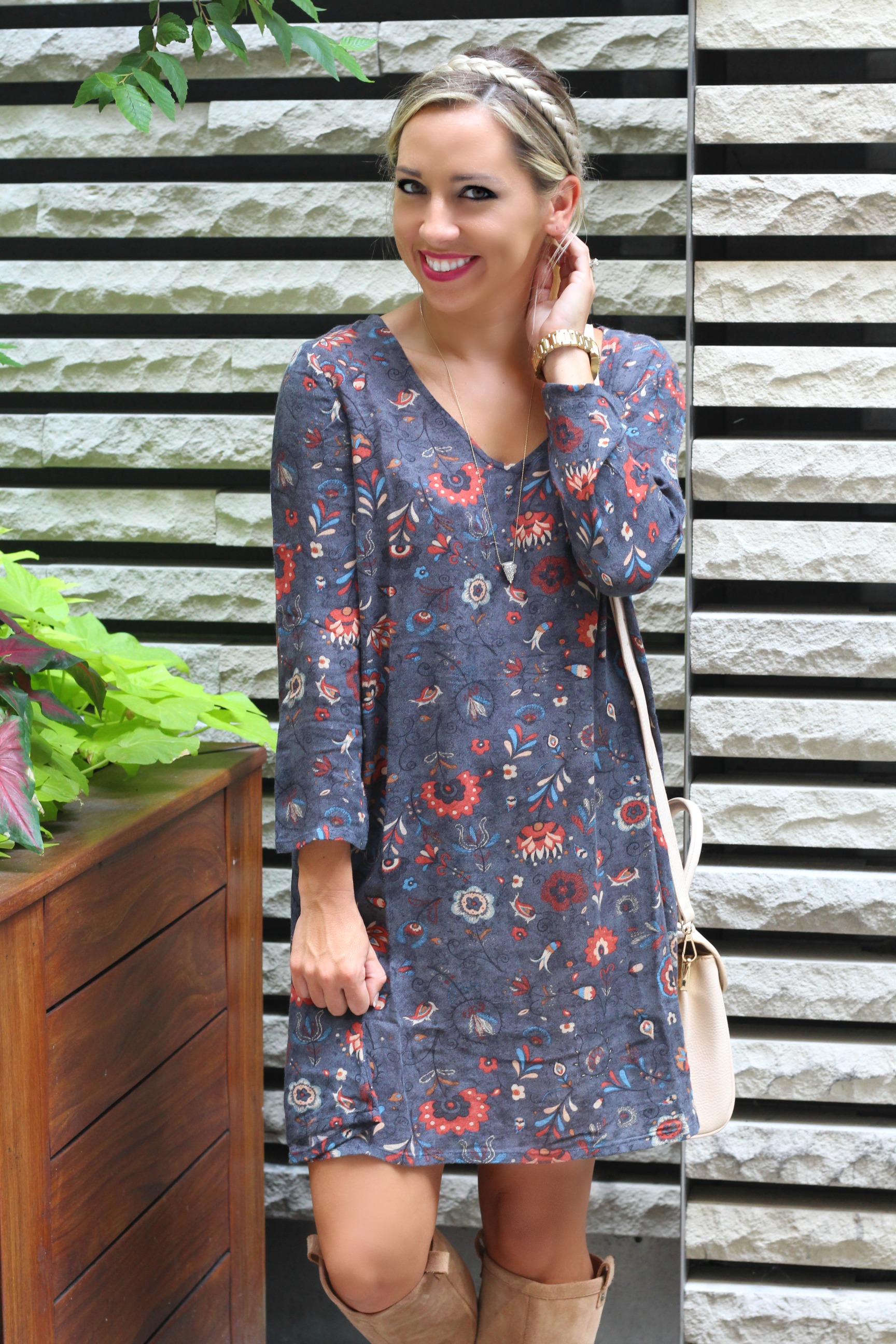 Hinge Dress (4 Patterns) // Ugg Boots // B.P. Sunglasses // LANY Bag // Jenna Michelle Necklace
New York Fashion Week is in full bloom and I'm over here in Virginia crying because I left too soon. But, today I'm sharing another look from my NYFW trip and I could not be more obsessed.
We all know I'm all about the comfy, but this dress is on another level. It's by Hinge and comes in four gorgeous fall styles. I love this dress because it screams fall, boho and its so easy to dress up or down. The material is SO thin, but still great quality. I paired it with my favorite Ugg boots of the season. I really didn't know Ugg sold anything other than their classic boots and slippers, but this trendy boot has the fur lining inside, with a beautiful suede outside.
If you're into comfort and cuteness then this look is for you! Which piece is your favorite?