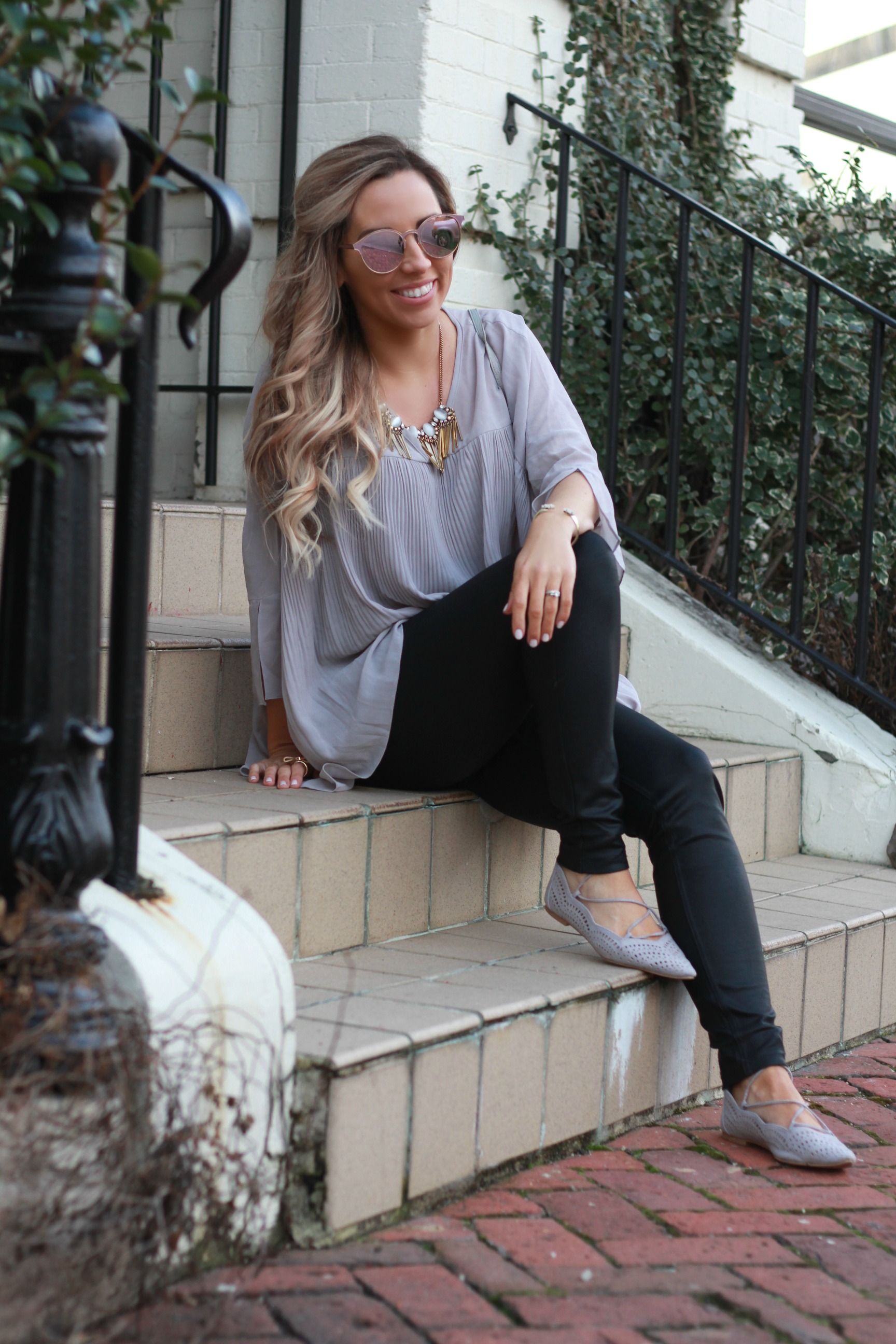 Genuine People Gray Top (Not maternity) // Fave Leather Leggings Maternity Here, Non-Maternity Here (both under $50!) // Cutout Flats // BaubleBar Fringe Necklace (similar here, here and here) // Tijn Eyewear // Day & Mood Bag (this season's here)
Well, I had this post planned out for yesterday but our whole household has been sick. I kept Blaire home from school Thursday and Friday, and she finally started feeling better yesterday morning when I started to catch her cold. The worst thing about being pregnant for me is that I literally catch every sickness, and I usually don't take any medicines because all the good ones are restrictions. Usually mornings are a struggle because Blaire sleeps in and takes her time getting ready, but today she came and woke me up, fully dressed, and asked if she should go put on her shoes and coat so we could go to school. SO sweet and she totally made my day by making this morning easy on me!
Anyways – on to this look. As a mom, I'm always wanting to be comfortable, and even though this look was a little bit dressy for me, it was one of the most comfortable and easy looks! This top is not maternity, and it's really pretty and flattering. I love the gray color and the pleated details, it's the perfect flowy top!
Once becoming pregnant, I was able to wear my regular leather leggings for a while. They're only $28, thin material but not see – through, and they went with everything! Now I'm awkwardly in the middle of fighting between tight pants and oversized maternity pants (for real, where is the market for petite pregnant women?) but I was able to find these leather leggings that are maternity and fit pretty well. Can I just say how much I hate over the belly pants though? Maybe it's because I'm too short, but these I was able to fold over and they were fine, plus the price was great. I added some gray lace up flats and a fun chunky necklace to complete the look.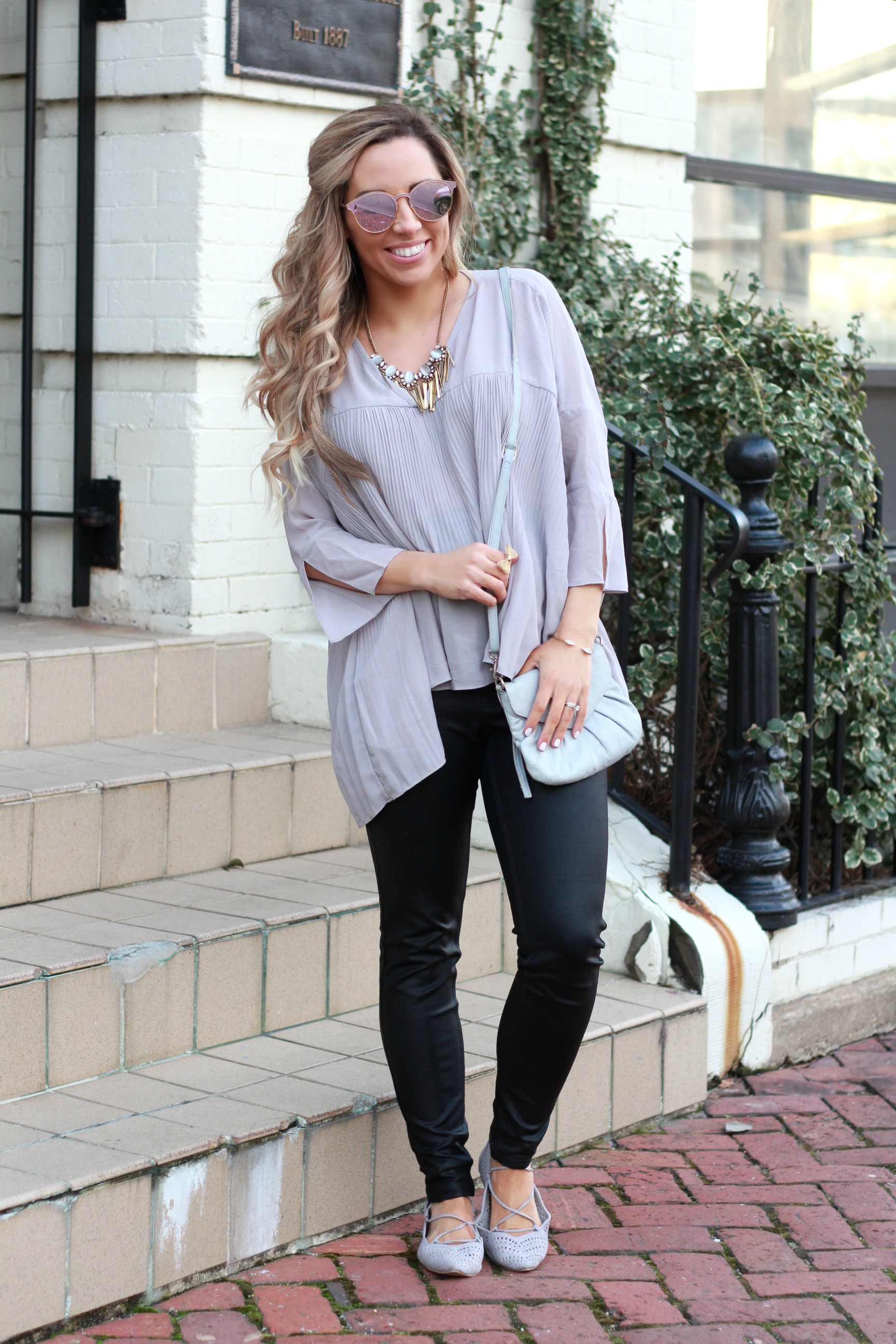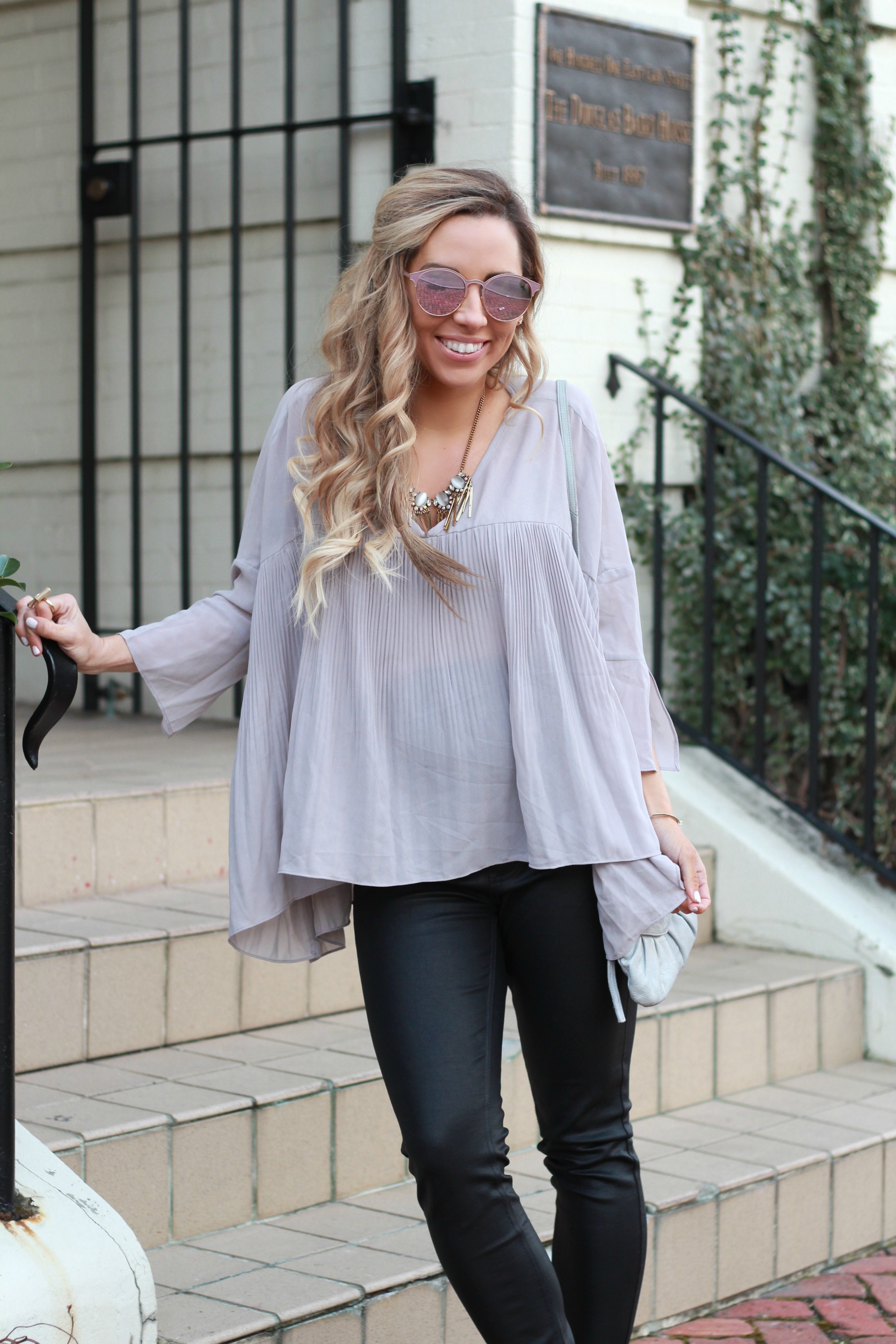 Top c/o of Luv.it. Affiliate links were used in this post.