Fringe Denim Dress ($35!) // Pom Pom Sneakers // Tijn Eyewear // LANY Handbag
Denim is really making a come back and will be super popular this spring! So I wanted to share with you a few trend predictions that I think will be huge, based on what I'm seeing pop up in stores now. I would love to hear your thoughts in the comment section! 🙂
Spring 2017 Trend Predictions

Denim
Denim is such a classic, and in my opinion, so easy to style! Try out the famous Canadian Tuxedo, by wearing a denim top and jeans! It sounds weird, but it you wear it right it's so classic and cute! I'm also seeing a lot of fun denim dresses, tops, denim shoes, denim every way!
Neon
This may be a difficult one to style if you aren't much of a color fan, but for me, I'm loving this trend! The good thing about neon, is it works really well with neutrals, so it's a lot easier to style than you think. Let it be the star of the show! Bright pinks and sunshine yellows will be especially in. Ease into this trend by starting with neon jewelry instead of cothing.
Fringe, Tassels, and Pom Poms
All of these little trendy details are still going strong, and they can be found on just about anything these days! I recently ordered this pair of Tory Burch Fringe espadrilles, and love these ones as well. From shoes, to handbags, make sure to accessorize with these fun little additions!
Ruffles
Who doesn't love ruffles? Ruffles certainly add a flirty little edge to any outfit, or they can make an outfit extra girly. Layers of ruffles, ruffles on sleeves, ruffled hems, all styles are go!
Embroidery
One of my favorite trends that I have yet to really dig into is embroidery. I love what I'm seeing denim, the floral patterns and designs are really unique and add a fun pop to a pair of jeans. I personally would buy affordable embroidery jeans, since they are such a statement you can't wear them all the time and get as much use out of them as a normal pair of jeans. Pair the embroidered jeans with basic tees, or solid sweaters for the perfect look!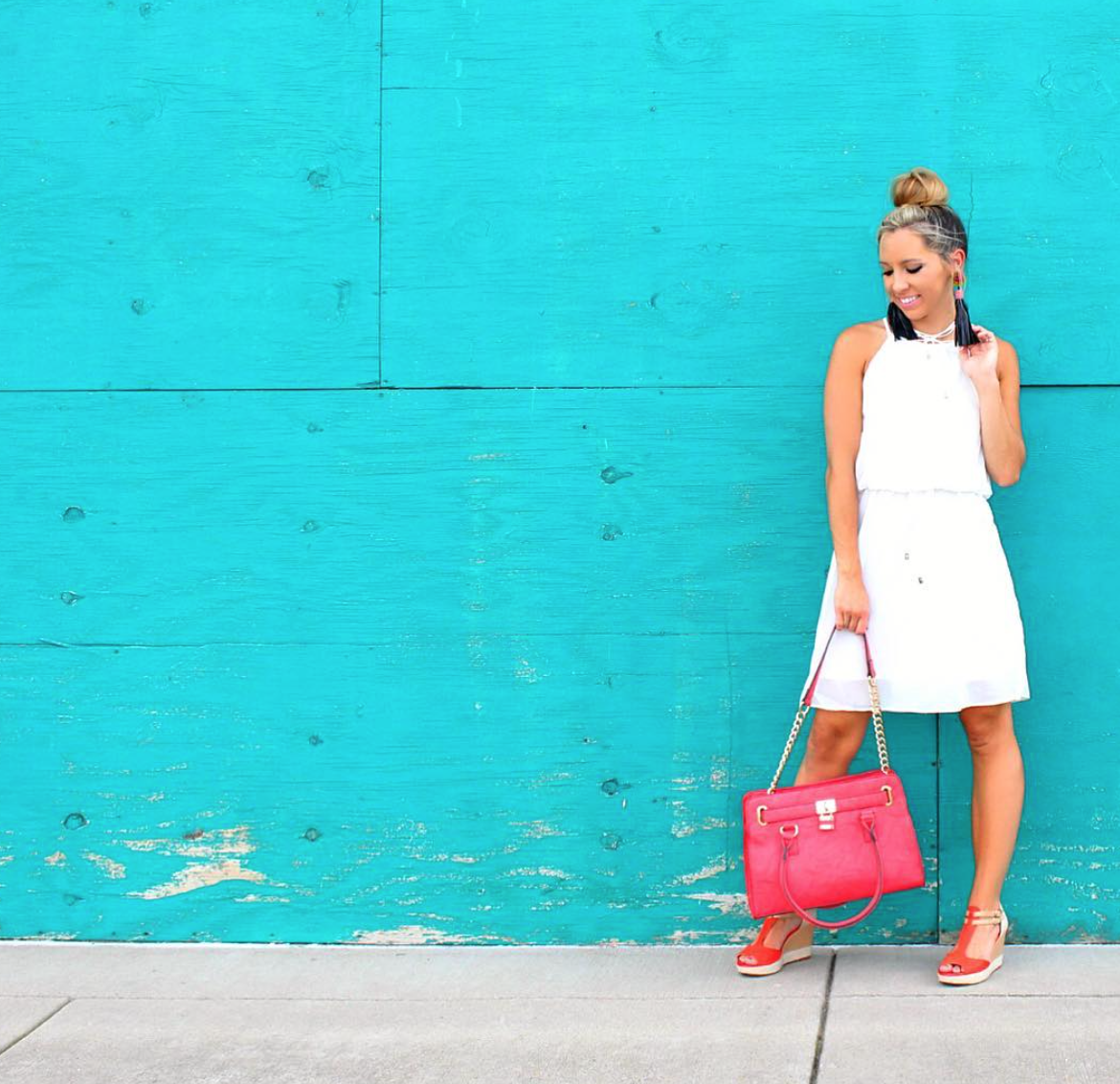 Statement Earrings
Not much makes as great of an outfit statement as jewelry. It can really add a punch to any look! Earrings are often overlooked and overshadowed by necklaces and bracelets. However, some tops and dresses just don't work well with a lot of necklaces, which is where bold statement earrings come in. You can opt for neon colors, fringe or tassel details and double up on trends!
Bold Stripes
Stripes are so easy and classic. If you're really experimental, try mixing a bold stripe top with a small floral pattern skirt, or a skinny stripe top with a big floral pattern on the bottom. Make sure to opt for vertical stripes on areas where you want to appear slimmer, versus horizontal that can make you appear wider.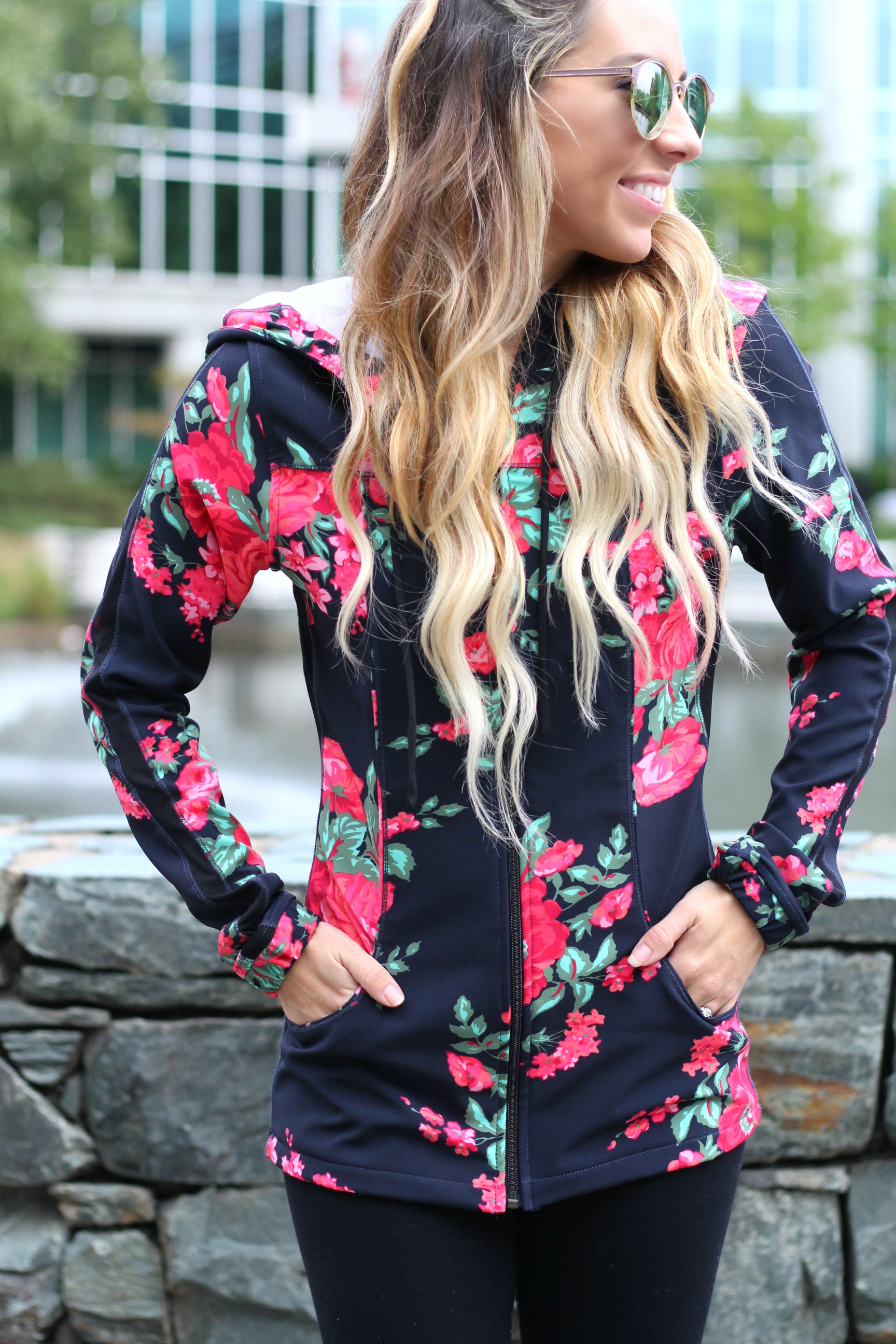 Florals
Do florals really ever go out of style? I'm a sucker for floral anything in the spring and summer, even athleisure-wear! Here are a few floral things I'm loving right now!
Oversized Handbags
Ever since I first started carrying a purse, I always chose the larger options! Now that I'm a mom, larger handbags are a must especially when I'm out with my family. Not only does Blaire want me to hold 8 snacks, 3 toys and an iPad for her, I also end up holding car keys or an extra phone from my husband. I myself like to be handsfree, so anything I happen to purchase while out better fit in my bag as well! So needless to say I'm so happy that oversized bags are in! Here are my favorite, mom – approved, oversized handbags for this spring.
Which one of these trends are you most excited for this spring?