My Skincare Routine
Today I wanted to share something a little different and talk about my skin care regimen. I have to admit I'm so terrible at taking off my makeup and actually washing my face before bedtime, horrible I know.
I recently started using Enza Essentials. I had used their products before, but it had been a little while. I remember liking them and how fresh my skin felt after using it, so I decided to try it out again with a promise to myself that I would wash my face every night.
This time around I really wanted to try their Saturation line, it's all about hydrating and reducing signs of aging. In the mail I quickly received the pictured Enza products, all in a cute little bag with a tie along with a couple extra goodies. My favorite part about Enza is their personalized skin care regimen telling you what to use and when. If you have different skin care concerns, a consultant can help you design your own line and regimen.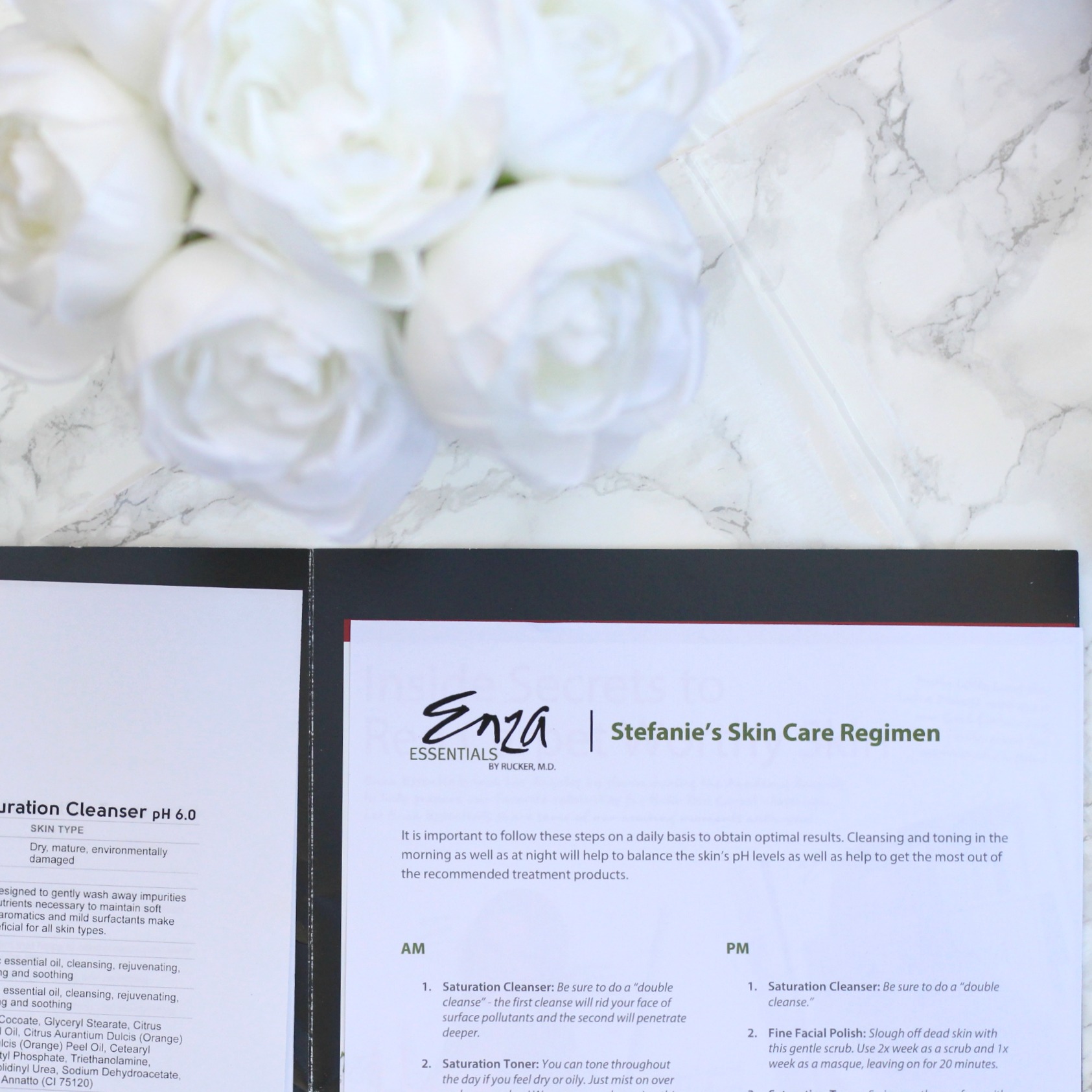 For the AM routine, I typically take along with me in the shower for easy application, and do the rest of the routine when I get it out. One cool thing about their main cleansers is that they recommend you do it twice per wash… the first time cleaning the surface of your face and the second time cleaning deeper into your pores. I follow up with the Saturation toner that I spray on to a cotton ball and apply to my face. I'm always surprised at what this pulls out!
I then apply my vitamin C serum. This is probably my favorite product because the vitamin c helps speed up collagen production and improves the overall tone of my face.
The finally for the AM routine I finish with the SPF. When I was younger I always hated when my makeup would have SPF in it, because I just wanted the sun to tan through my makeup. But now, I always put SPF under my makeup, and want my makeup to have another layer of SPF in it. Its so amazing what the sun can do in damaging your skin. This step may seem silly but it's the most important one for sure!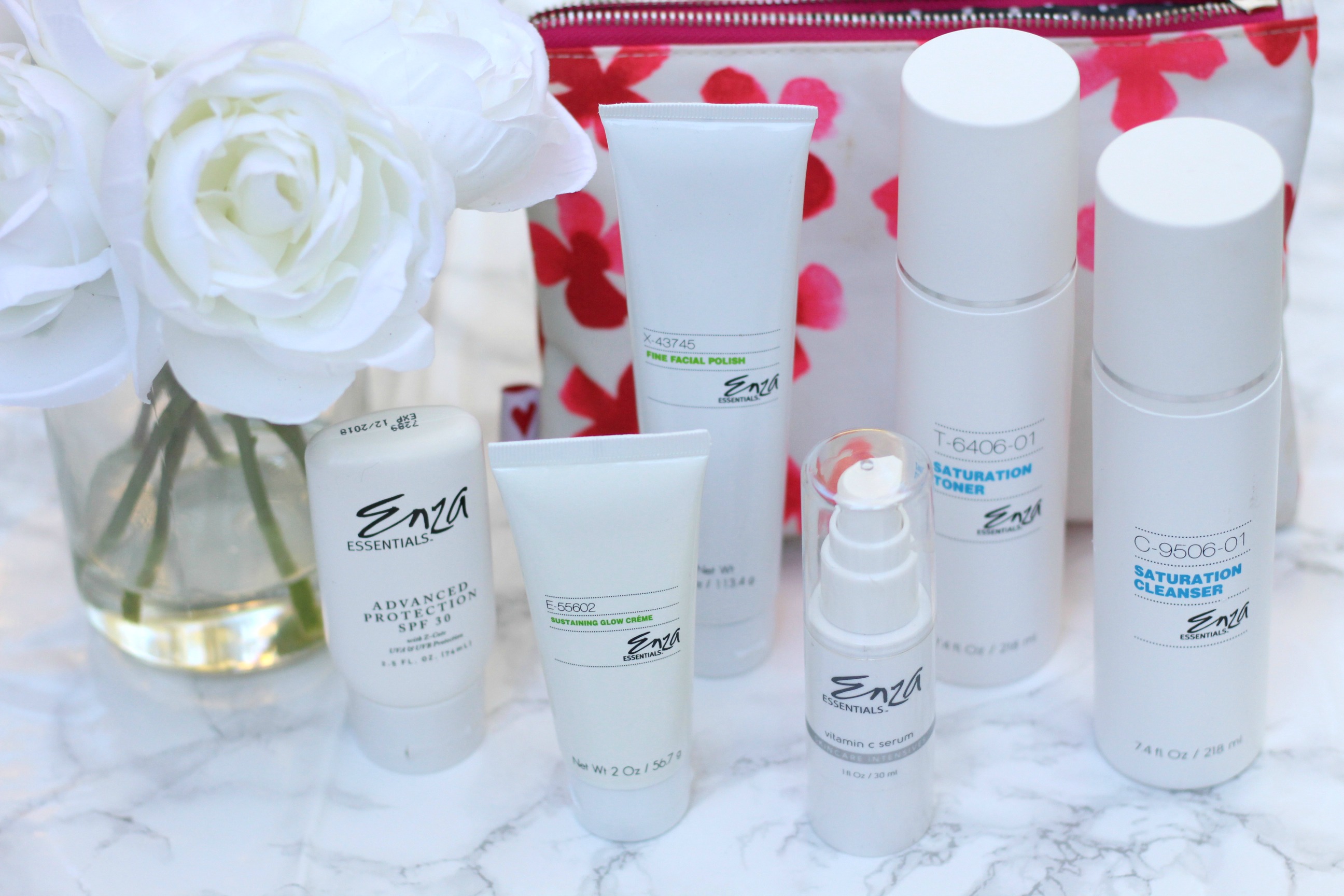 It's always easy for me to wash my face in the morning, but since I did make a promise to myself to wash my face in the evening I've been trying really hard to do it before I get too tired. After dinner or whenever I get home for the evening, I make it a point to get it done. Let me tell you, it has made all the difference in the past few weeks of using these products!
The nighttime is actually my favorite part of the regimen, because I get to use the Facial Polish and the Glow Creme. I wash my face twice with the cleanser, and then with a slightly wet face apply a small amount of the polish. Its thick and creamy and has tiny little beads inside that massage your face and leave it feeling SO smooth afterwards. I again use the toner to remove any last impurities that are holding on by a thread, and then apply the glorious Glow Creme. This stuff is like a really thick lotion, it smells good, and literally leaves your skin bright and glowing. I look forward to this part every day!
You guys, I have not had a pimple, breakout, or anything the entire time I've been using it. My skin is super hydrated and soft, and the overall complexion has truly changed already. My skin is not typically very sensitive, but overall the products feel very delicate and not harsh at all on my skin. If you all want to try it out and add any of these products to your routine, or have your own routine designed for you, please use my code 'ACCORDINGTOBLAIRE20' to save 20% off your entire purchase. If you only get one thing, well that would be silly, but make it the glow creme. We get our nails done, our hair done, we buy nice clothes, yet we often forget to invest in our own beautiful faces!My
If you've tried Enza before I'd love to hear about your experience!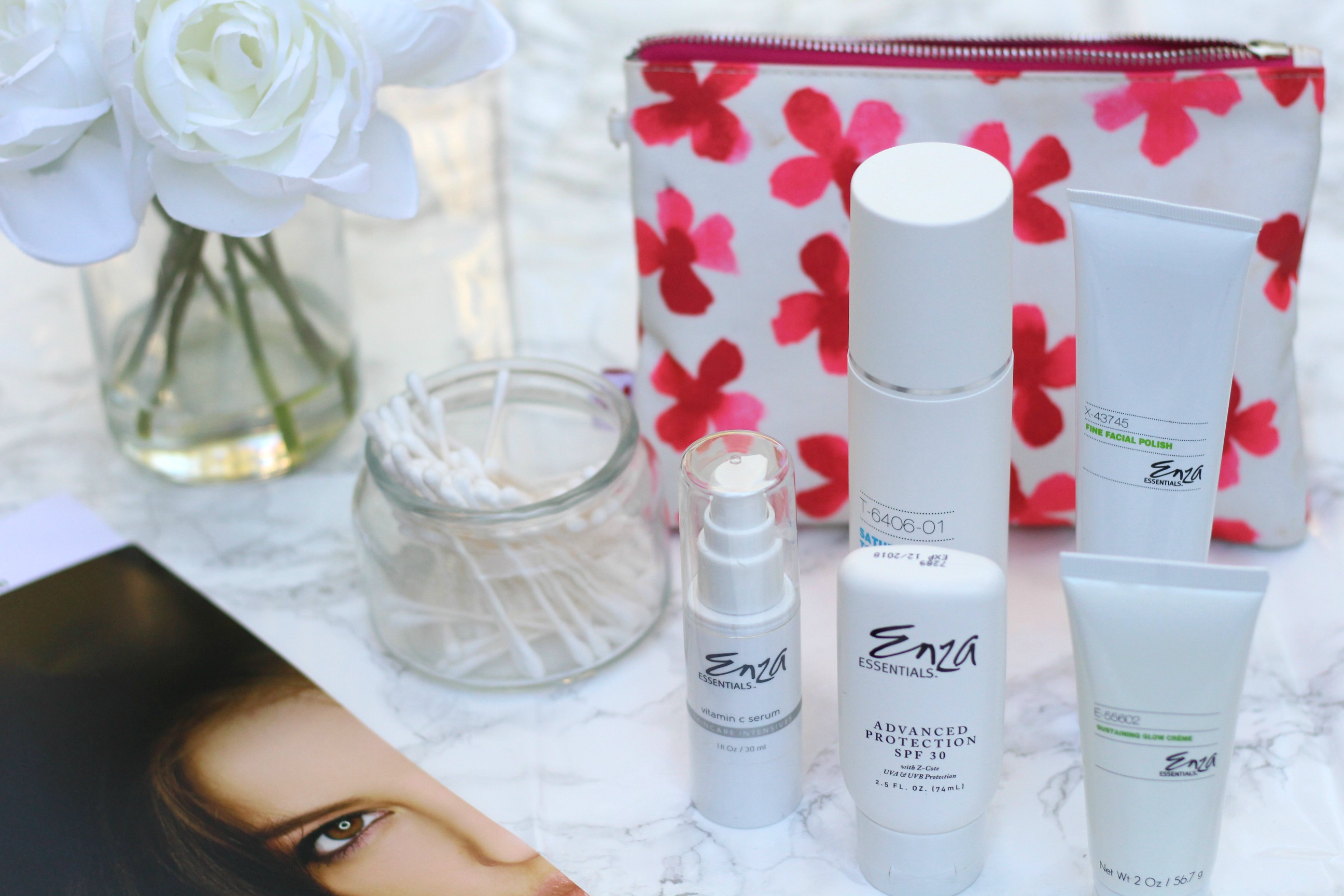 *These products were gifted from Enza Essentials. All opinions on their products are 100% mine.