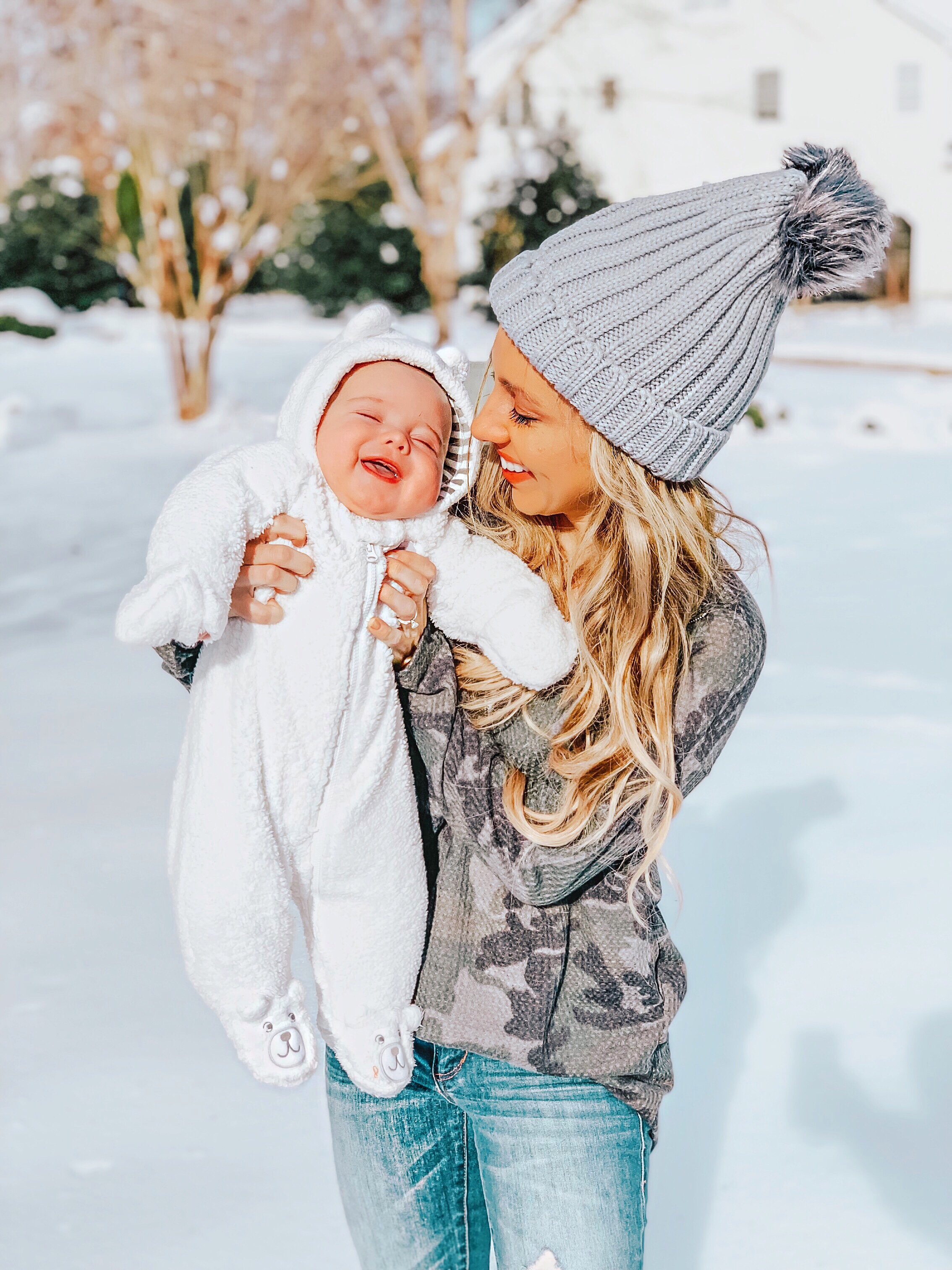 Blake's Fleece (and pink) // Camo Half Zip & Double Pom Beanie from SHE IS BOUTIQUE (USE 'Stefanie10')
Our first official snow day here in RVA! This post is a little different that what I usually post but today was so much fun and the kids had a total blast out of school today.
Sunday morning we woke up to a green yard and by mid morning it was covered in pure white powder. By the end of the day we had 13.5″ of snow before it was finally done snowing! I think Jason only shoveled the driveway 10x throughout the day!
Since we moved to Virginia from Indiana 4 years ago we were told how little it actually snows here, mostly because it doesn't get THAT cold here and we live east of the Blue Ridge Mountains- which typically blocks any snow headed our way. Any big storms we get always come from the south, just like this! We had heard a little bit about this snow storm heading this direction, but the ended projection for snow for us was 1-3, so to say the least this much snow was a surprise and a blessing for the kids!
The first year we moved here it snowed 1/10th of an inch… and no I'm not exaggerating, and schools closed. So needless to say schools were closed today, tomorrow and likely will be Wednesday too! It's almost like an early start to winter break!
Anyways- Blaire and her friend that lives down the street played outside the entireee day. The made little snowmen, drove their power wheels through the snow, and even when sledding in the neighborhood behind us. Brookie joined us after nap and lasted about an hour with Jason & Blaire in the yard. Blake & I played with them for awhile but were definitely more about being by the fire inside!
These pictures were too cute not to share, I loved seeing Brookie's face the first time she really saw snow for the first time. And there really is no one I know that loves a good snow more than Blaire. That kid is obsessed! I'm also super thankful for a husband that loves playing with our kids outside in the snow, cus this August baby can't hang for long!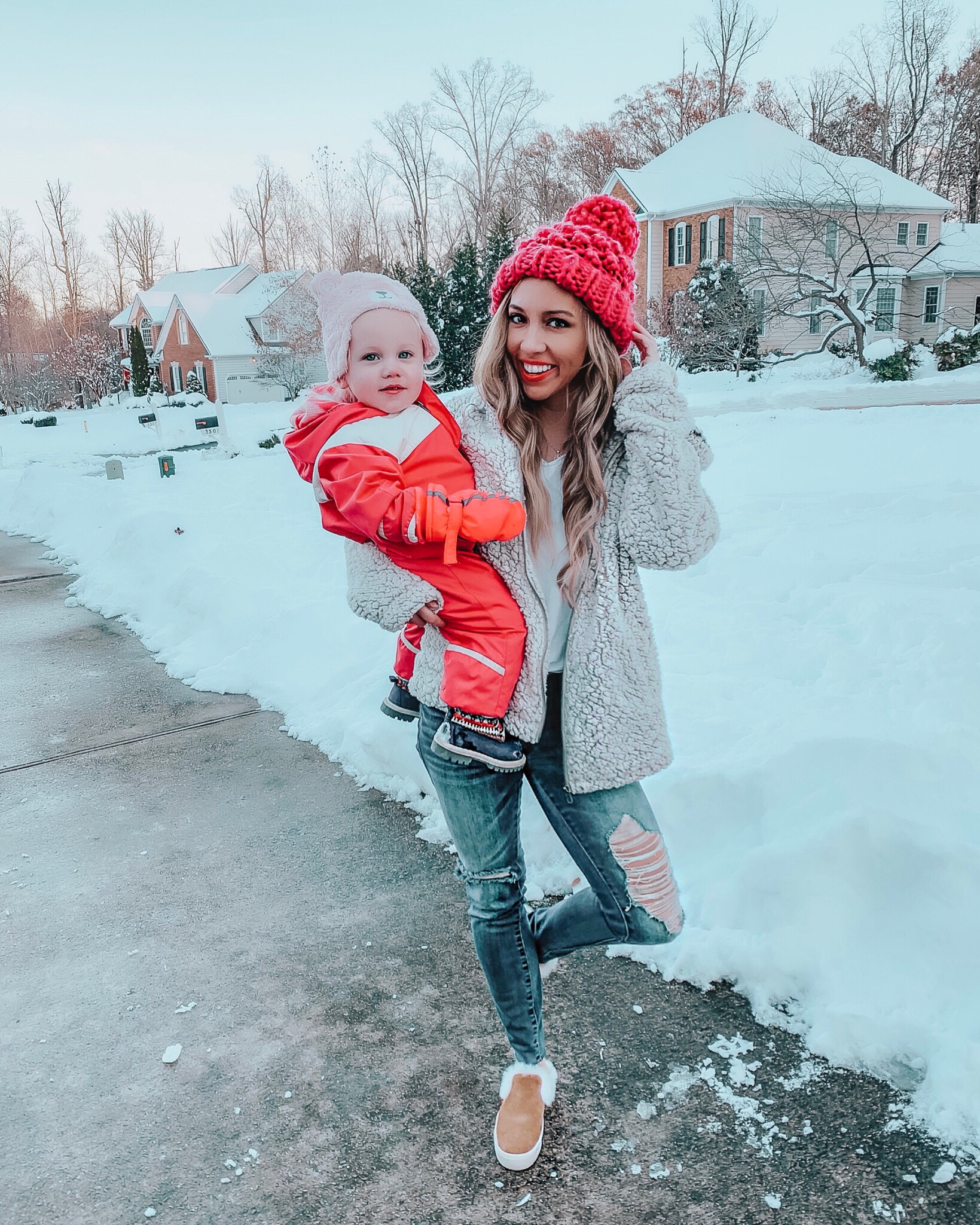 Pink Beanie (Only $15) // Slide on Fur-lined Sneakers (Only $20!) // STS Blue Jeans // Thread & Supply Jacket // Brookie's Snowsuit // Brookie's Timberlands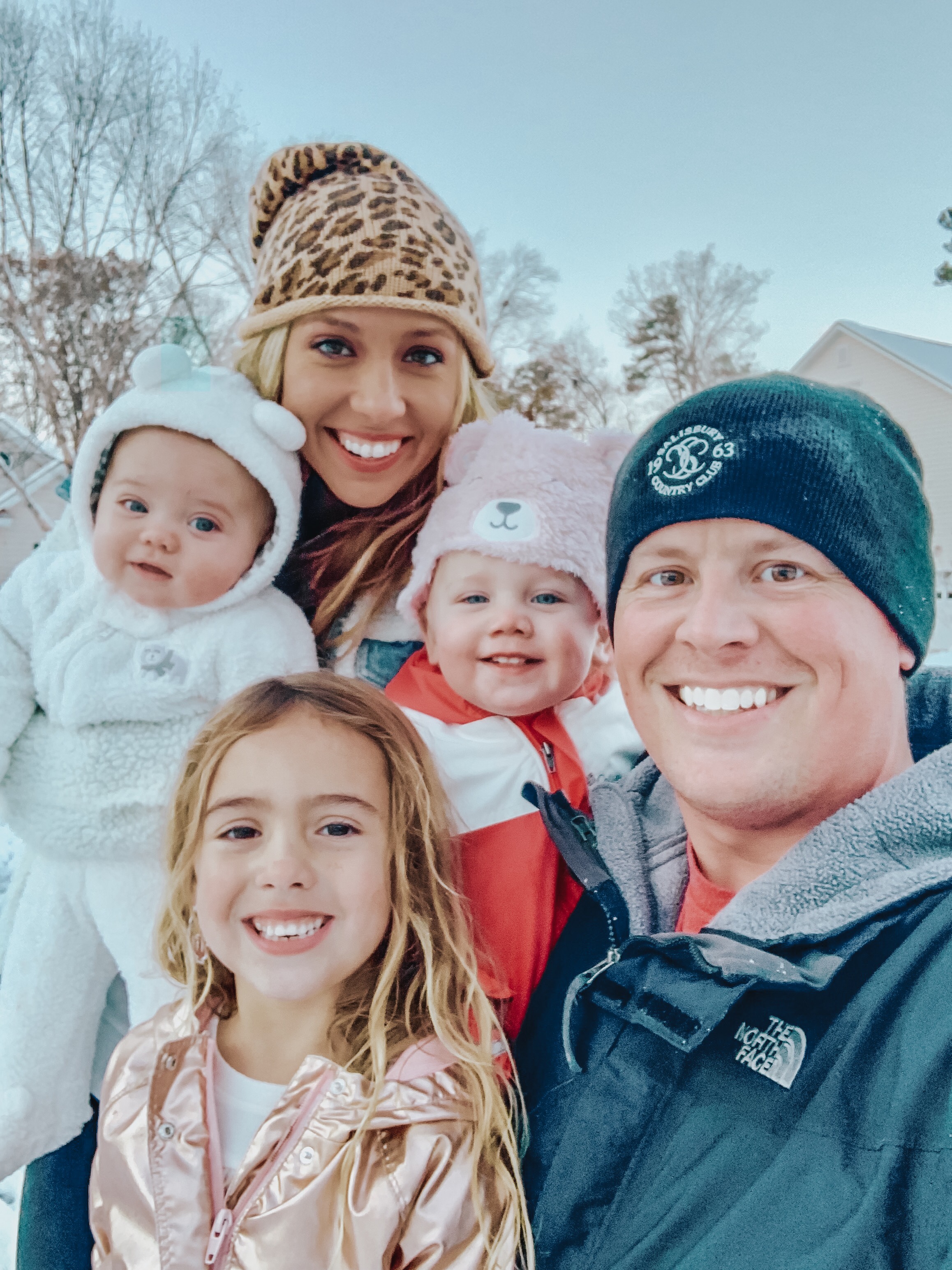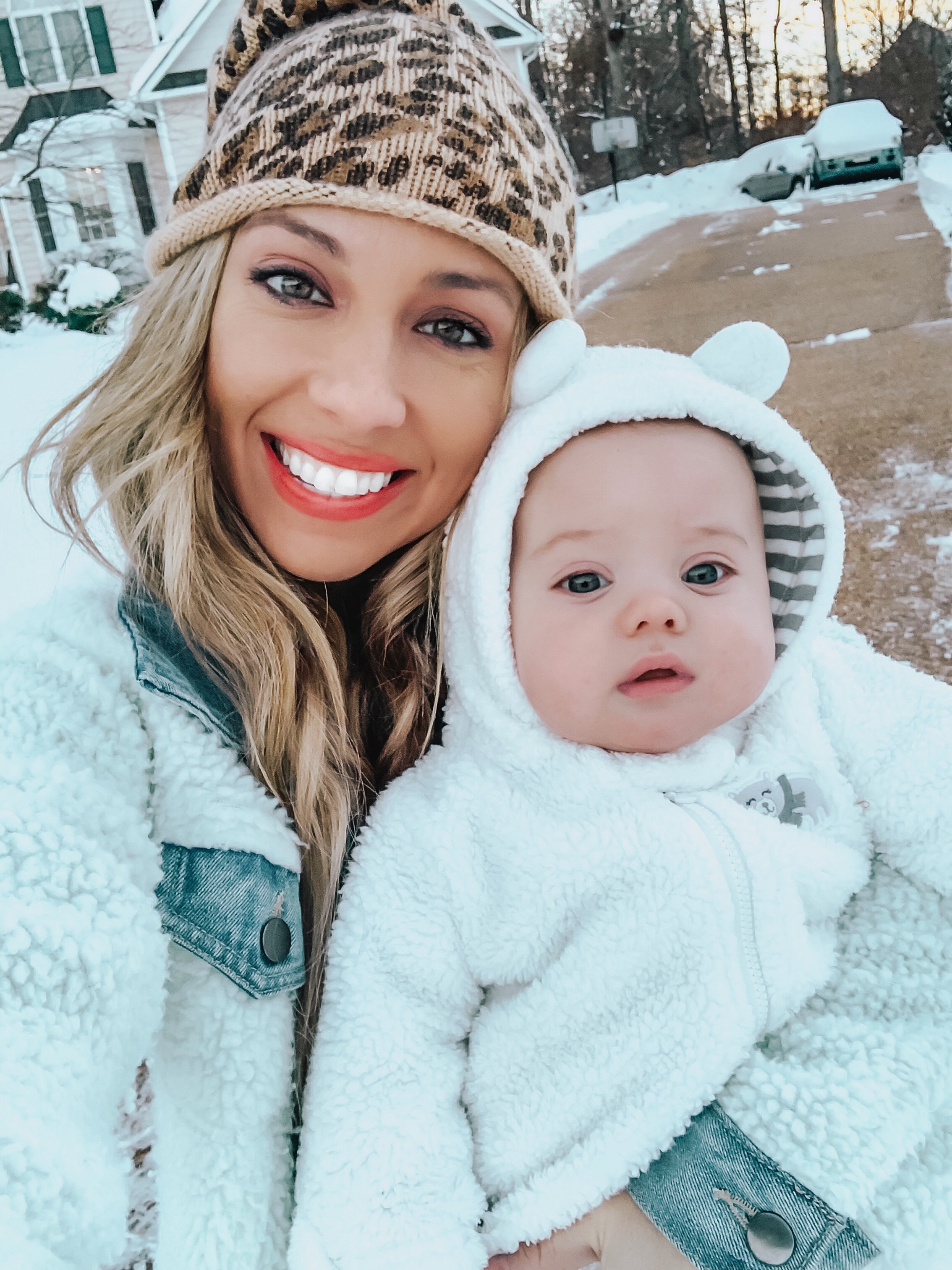 Leopard Beanie // Sherpa Denim Jacket (Only $35)