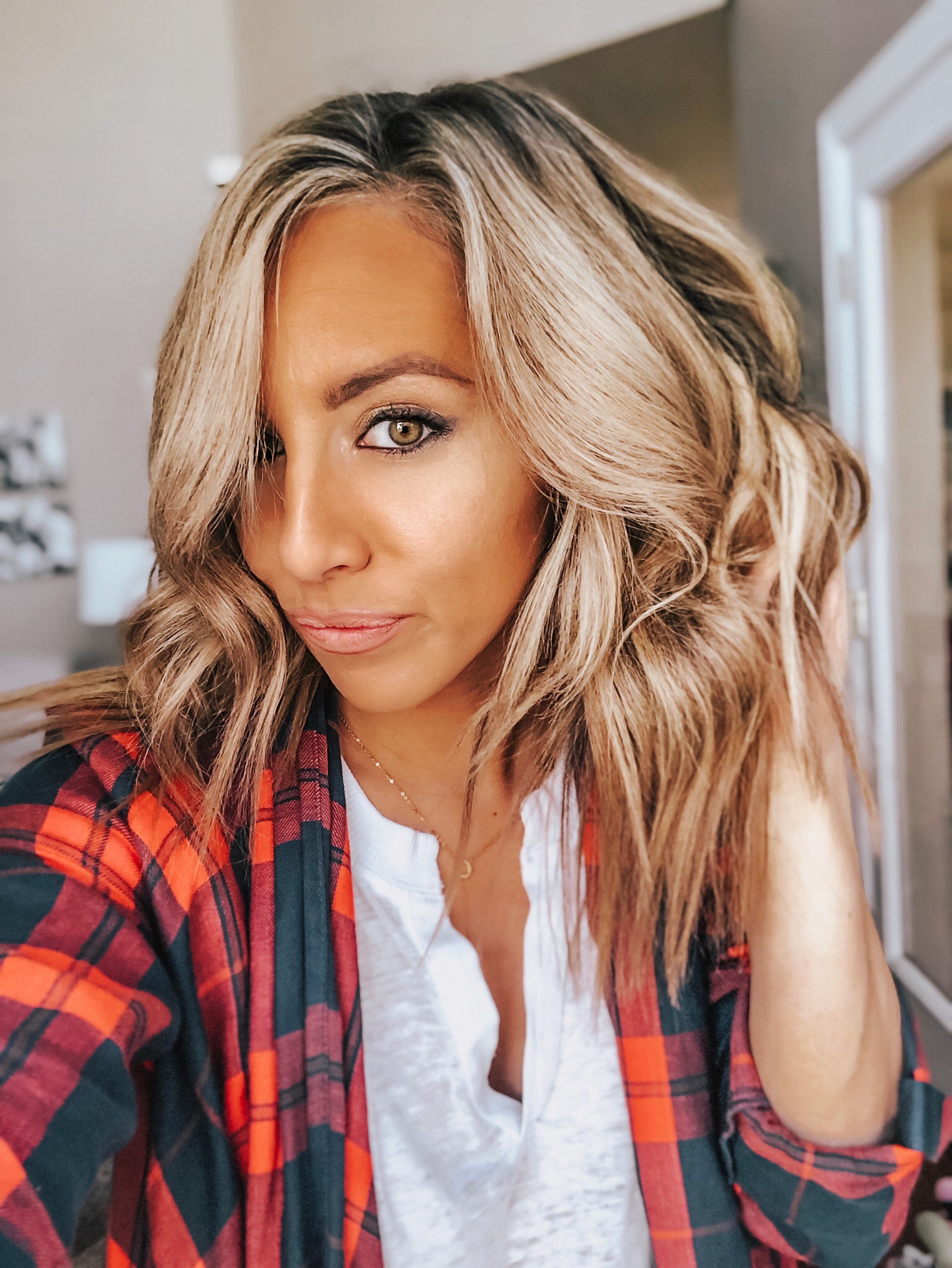 Happy Friday beauty queens! If you've been visiting my blog for awhile now you know how much I love a visit to Hair Cuttery, and how crazy I am about keeping the brass out of my hair! Since the Holidays are upon us I wanted to share how you can achieve the color you want and get 50% off!
I recently found a service at Hair Cuttery that gives me the extra shine that my faux blonde hair needs so badly with the option to add a hint of color- without much commitment.
I stopped in yesterday to my local Hair Cuttery and received the Redken Shine Bomb treatment. For this service, your stylists helps you pick a toner that achieves the hair color you're looking for. I love my blonde hair so I didn't want to change it too much- I really just wanted shine, and to keep the brass out. So, we decided on a shade very close to my hair, but slightly cooler.
Once the Shades EQ gloss was applied, it needed about 20 min or so to process. I was incredibly surprised when my hair was rinsed
and dried at how soft it felt! It literally feels like baby hair now!
Hair Cuttery is an awesome place to make an appointment for highlights and color services, and I love that you can just walk on in! Right now they are offering 50% color for new guests with code 22142!