Summer Hair Care When You're on the Go!

Somehow we are halfway through the summer, I'm about to have our third baby, where is this year going? During the summer, I feel like we are always on the go as a family, and with almost 3 kiddos, it means a lot less time for mama to spend on her hair.  I can't believe I did it, but I chopped it! & I kinda love it and how easy it is to style. My hair is naturally really straight, and thanks to all this fullness from my pregnancy (and a few amazing products!) I can be done with my hair in under 5 minutes.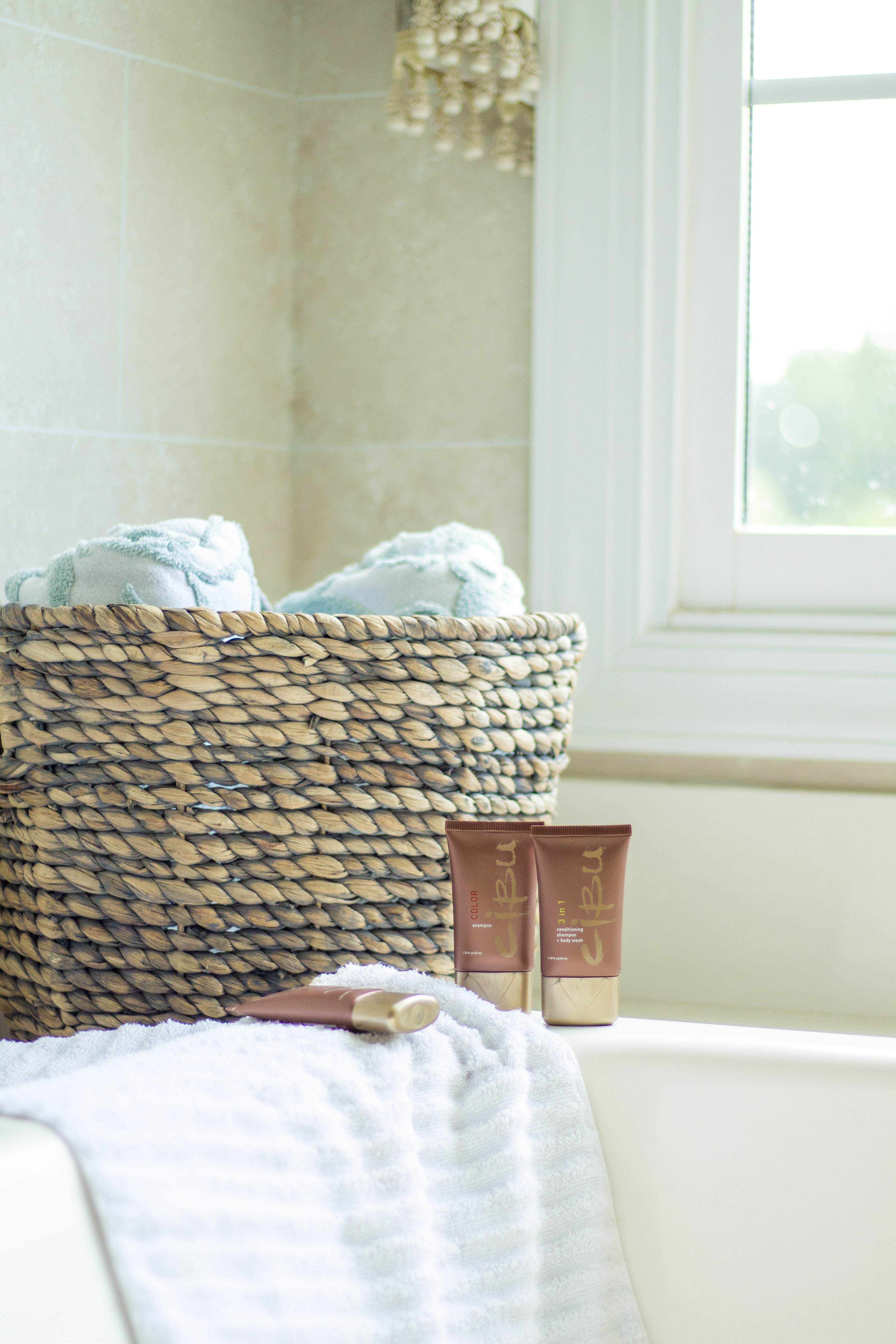 I have been using a lot of products from Cibu over the past year and their stuff is pretty amazing. I typically wash my hair a couple times a week, depending on the humidity, if we are at the pool or beach, or if it just gets gross and I need a clean slate. I LOVE throwing these little Cibu Minis in my beach bag, because they are small, and exactly what I need on the go. Our pool has a clubhouse & every night we are at the pool with the kids, I typically take them into the shower with me.  I use the 3-1 shampoo/condish/body wash on myself, how easy is that!  These are perfect for colored hair & I feel so much better to get that chlorine out asap.
I get the kids cleaned up too & we all get into our pjs so when we get home we are ready for bed! It may seem silly because the pool is about 5 min from our house, but it's so nice to feel clean right when we get out of the pool and into fresh clothes. Since the girls have curly/wavy hair I love to put this in their hair while its wet and let it air dry before bed. I am still using the Shine Squad Argon oil from this post after each shower, and keep the travel size in my bag!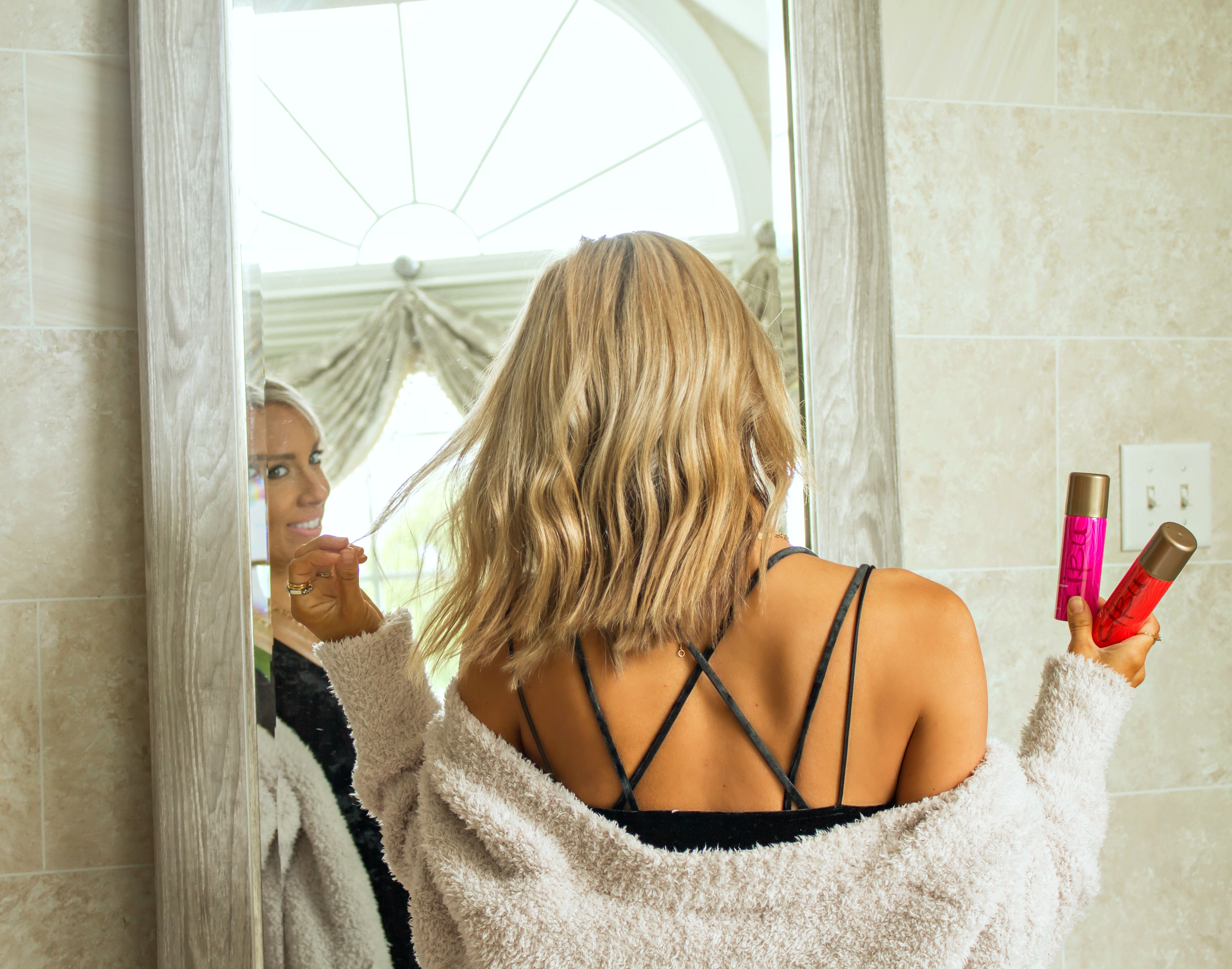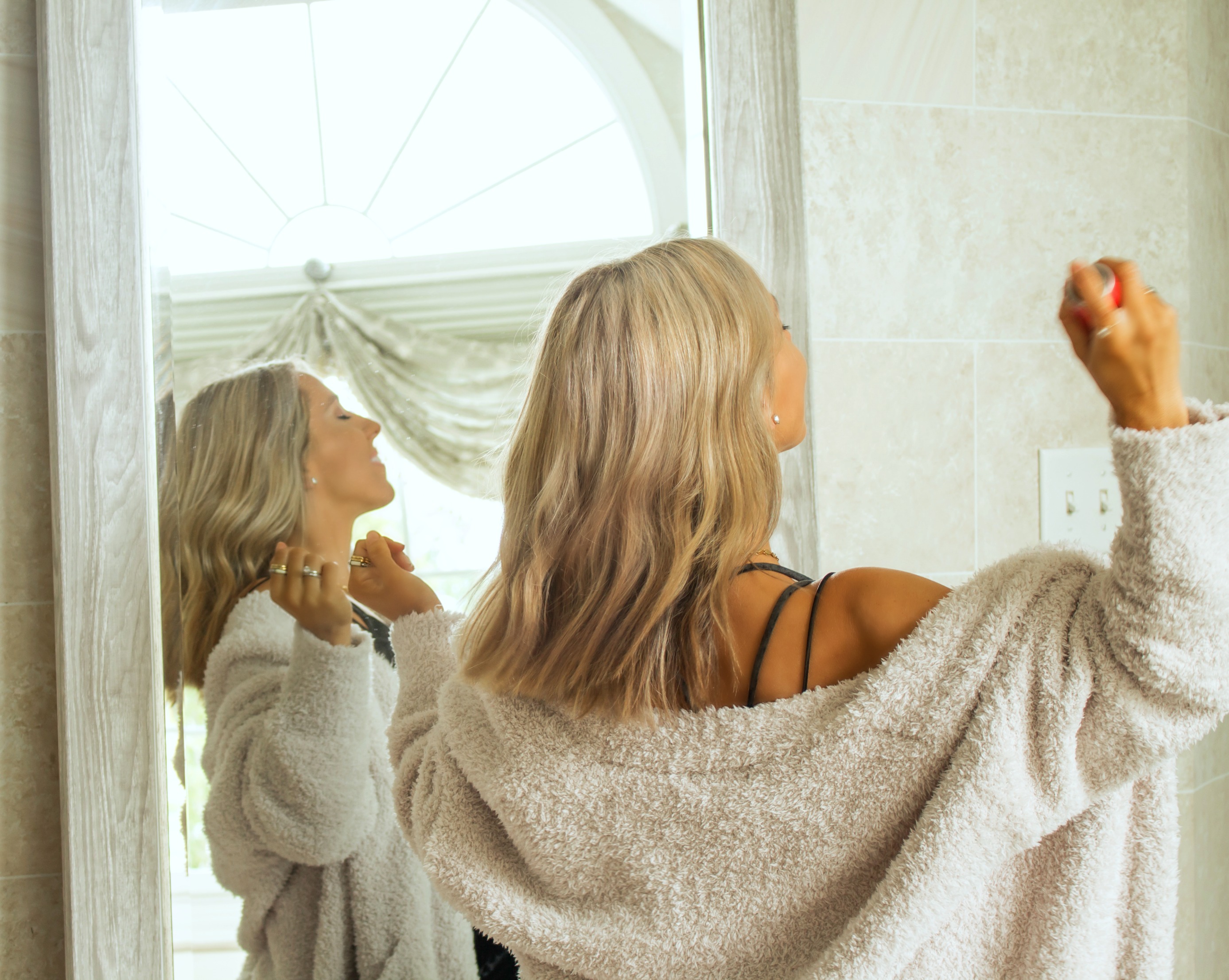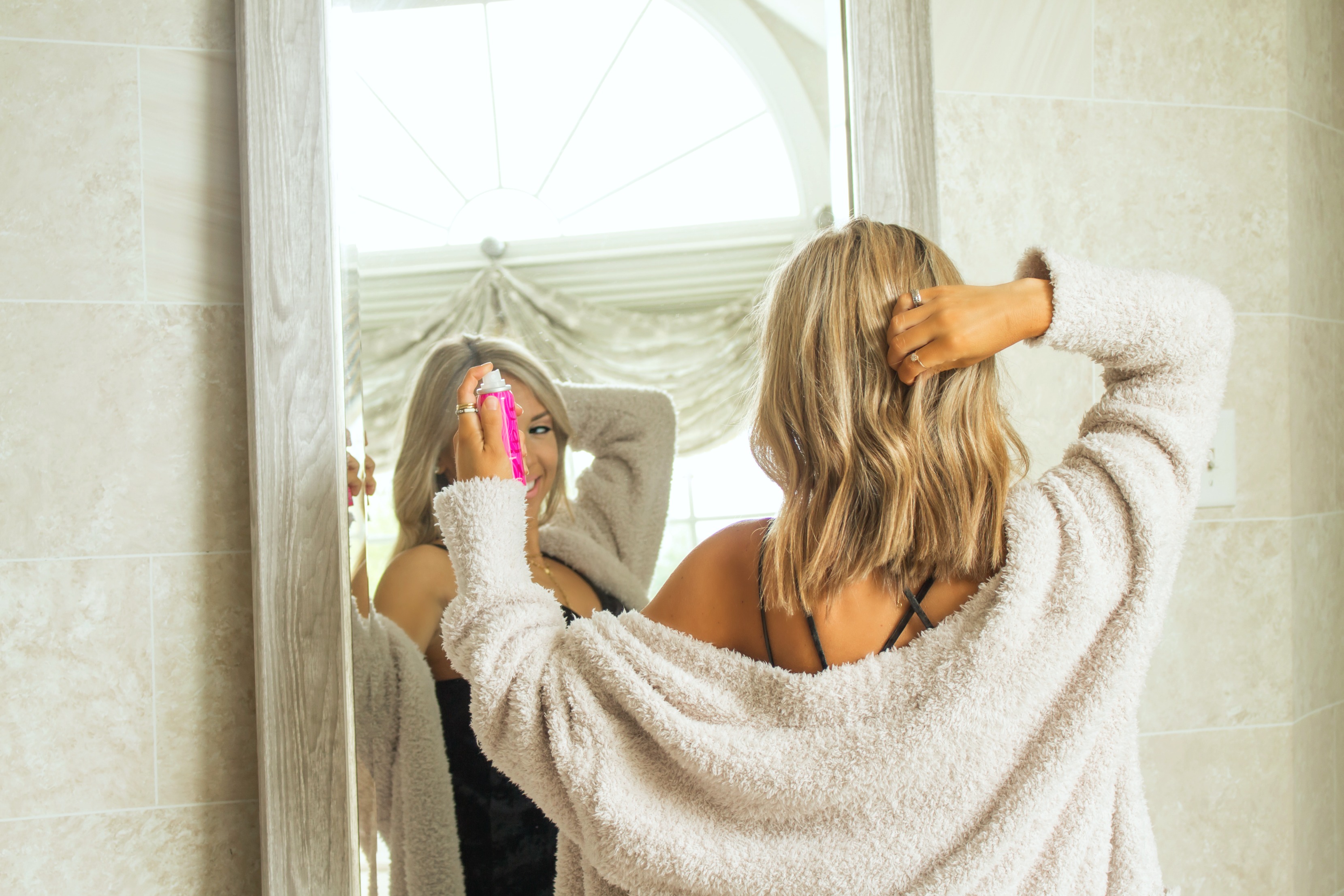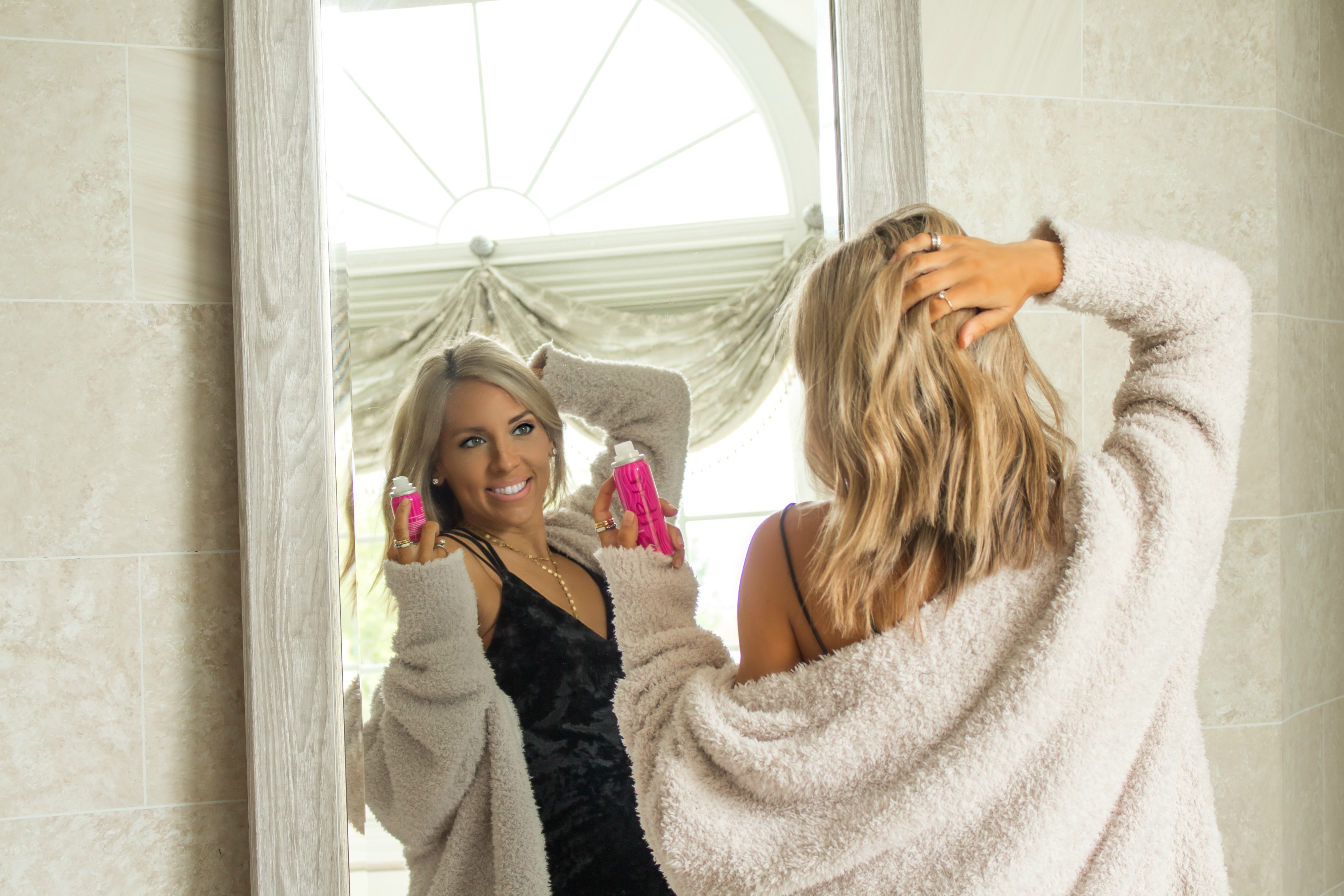 The next day, or if I didn't get my hair wet at the pool (slim chance these days!) I will opt for the dry shampoo to freshen up! I love dry shampoo and don't know how I lived without it before being a mom. This one is the perfect travel size to have in my beach bag, or purse, and it seriously smells sooo good. Last but not least, I love a good finishing spray!  In the AM either after I've washed my hair or feel like I need a restyle, I put finishing spray in it FIRST. I know that sounds weird, but it "dirtys up my hair" a bit and will hold really well when I run my wand through it. I wrap my hair once or twice with this wand, only on dried hair, and when I'm all done I spray AGAIN with the finishing spray. I finish up my makeup and let the spray completely dry, and then come through with my fingers or a wide tooth comb! That's seriously It!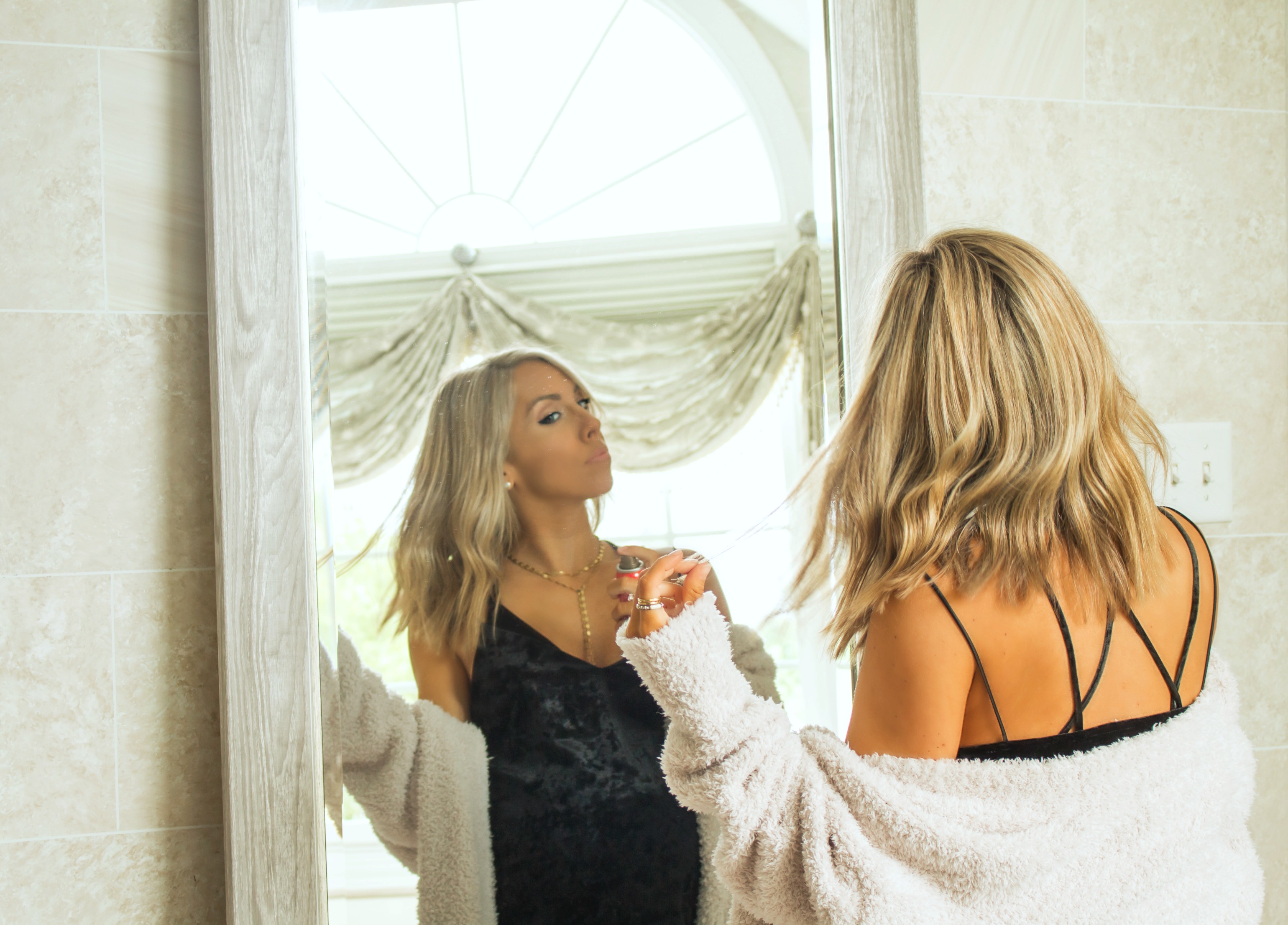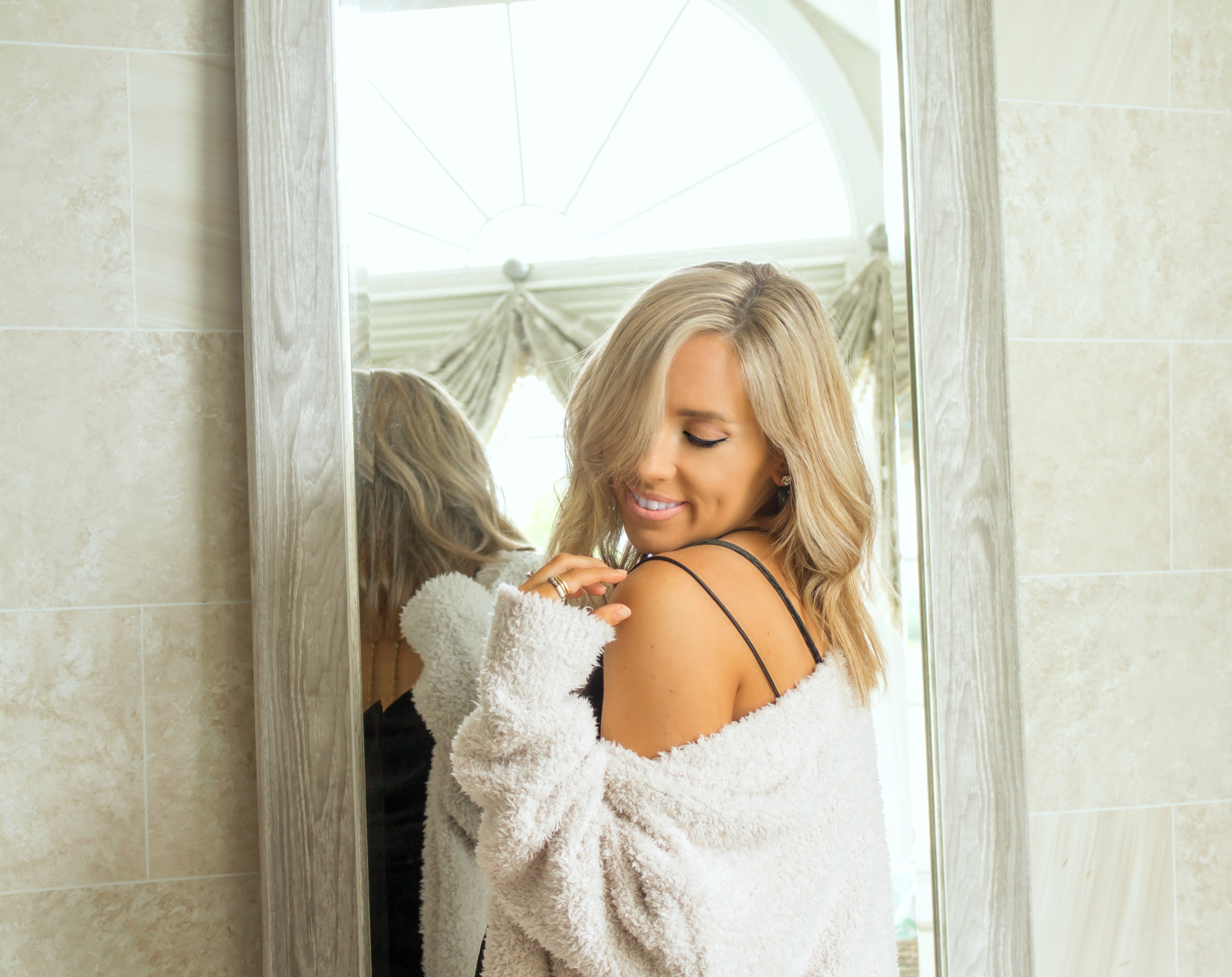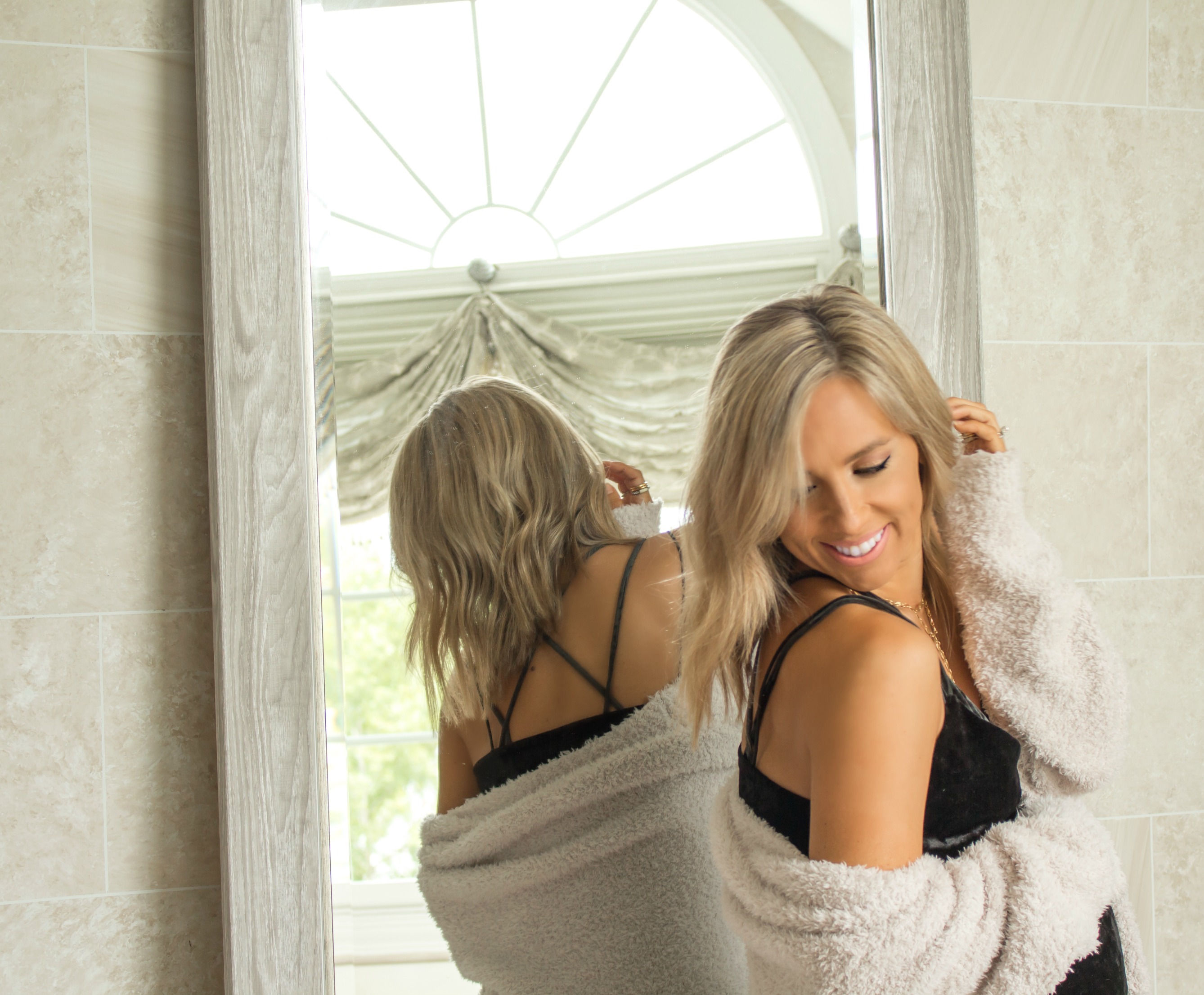 I keep this adorable little travel kit in my bag for whenever we decide to hit up the beach or pool, and if the girls are really good,  I'll even do their nails too! They think it's a treat but really its a treat to not do nail polish in my house! haha

Products in this post:
o        KaPow Dry Shampoo
o        Finista Finishing Spray
o        Color Shampoo & Conditioner
o         3 in 1 Shampoo, conditioner & body wash
o        Shine Squad Argan Oil serum
·        NEW Cibu Curl Magnet (full size)
·        OPI Infinite Shine 3 step polish set
 
 
THANK YOU HAIR CUTTERY FOR SPONSORING THIS POST**** ALL OPINIONS ARE MY OWN –  To find a salon near you, visit their store locater here!
Keep up with Hair Cuttery on Facebook, Twitter, Instagram and Pinterest.
ABOUT HAIR CUTTERY: Hair Cuttery is the largest family owned and operated chain of hair salons in the country, with over 800 company-owned locations on the East Coast, New England and the Midwest.  A full-service, value-priced salon, Hair Cuttery offers a full complement of cuts and styling, coloring, waxing and texturizing services with no appointment necessary, as well as a full line of professional hair care products.  Hair Cuttery is a division of Ratner Companies, based in Vienna, VA.