The Ultimate Fall Trend Guide
Hey guys! It's the last week of July which means summer is seriously flying by! I know it's hard to think about but I'm already looking into my fall wardrobe and checking out the newest trends. So many great things are happening this fall, but I've compiled a list of the biggest and the best trends for the upcoming season. Let's get to it!
Fur
This year it's going to be all about the fur, so let's keep it faux fur and save the animals! From fur on your handbags, to your shoes, sleeve cuffs, to your vests and jackets – head to toe fur is completely acceptable and not to mention warm. Wear a warm and snugly fur vest over a long-sleeve button down and your favorite skinny jeans for the perfect comfy casual look. Here are some of my favorite fur picks for the season.
BB Dakota Jase Sweater with Faux Fur
Over the Knee Boots
Over the Knee Boots are so hot and so back in style. But we aren't just talking over the knee, we mean way over the knee, sky scraping- thigh high boots. Pair your favorite OTK boot with a mini skirt or sweater dress for the perfect fall look.
Steve Madden 'Heisngbrg' Leather OTK Boot
Jessica Simpson 'Valentia' OTK Platform Boot
The 70's
I'm a huge fan of the 70's with flared belle bottoms, feathers, fringe, clunky heels, oversized tops and braids. All of that is going to be in style this season. Stay up to date with warm colors and flirty floral patterns. Pair an oversized tunic or dress with your favorite boots and some fancy tights with details to complete the look.
Free People 'Dandylion' Cold Shoulder Top
Free People 'Penny – Lover' Dress
Free People Print Cotton Tunic
New Victorian
Ruffles, lace, pointed collars and more! But kick it up a notch with modern prints, fabrics and colors.
Rebecca Taylor 'Mosaic' Fil Coupe Top
Statement Earrings
Big, bold statement earrings are so chic and so easy! Dress up a casual look or ditch that chunky necklace for some drop dead gorgeous statement earrings. Don't be afraid to go bigger than the few I've chosen, but these are an easy way to ease into the trend if you're not used to wearing dangling earrings.
Kendra Scott 'Danielle' Large Oval Earrings
Baublebar 'Shanghei' Tassel Drop Earrings
Car Wash Pleats
This trend is already impossible to find – everything I have found is sold out! Keep your eyes peeled for a pleated mini skirt, or even flowy maxi dress with these killer carwash pleats! I have to say I'm kind of obsessed with this look.
Plaid
Who doesn't love plaid. Plaid is super classic and gives a pop to your outfit without even trying. Buy a size up to feel extra cozy or to wear over a cami or button down.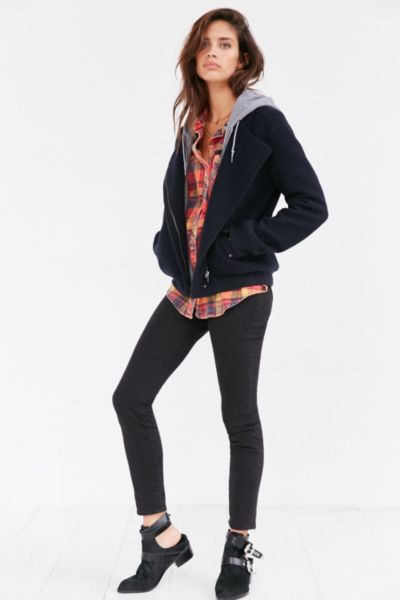 Turtlenecks
Turtlenecks have been around forever, but you can mix it up with a turtleneck dress, or even a turtleneck crop top!
Women's Leith A-Line Turtleneck
Thin Scarves
Scarves are a great accessory. They can help complete a look or keep you warm! But this fall it's all about the thin scarves, or turtleneck dickies, where its more of a statement than a functionality.
Sole Society Mixed Stripe Scarf
Flared & Super High Waisted Denim
Channel your inner 70's with some good ole bell bottom jeans! Cute and comfy and you'll be sure to stand out from the crowd in this trend. I've always been a fan of the high waist, but taking it up a notch – literally – is super flattering and cinches in your waist to create that hour glass illusion.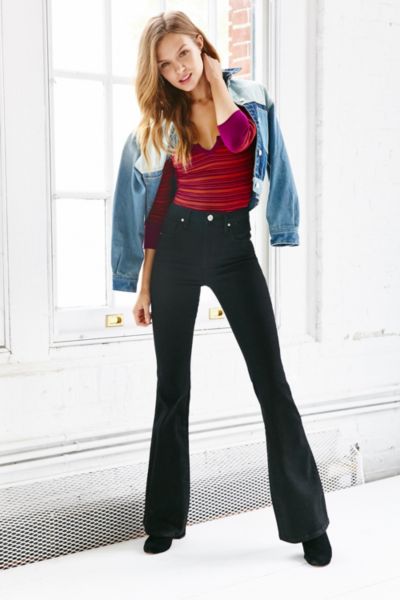 One Shoulder or Two!
We are switching up the necklines this season with one shouldered and tube-style tops and dresses! Be sure to wear a cardigan or a coverup with this breezy fall trend.
Felicity & Coco Strapless Maxi
Haute Hippie One-Shoulder Silk Blouse
Brocade
Brocade is a classic fabric usually made with silk that is woven to look like it was embossed or embroidered on. Make it more modern by chosing brocade prints on burnout velvet or fur.
Dolce & Gabbana Rose Print Brocade Coat
Tahari Floral Bocade Sheath Dress
Tights
Tights are an easy way to keep warm, or dress up a casual look. Wear under an oversized dress, or your favorite mini! If you're feeling bold, look for different patterns, textures and colors.
Winter Florals
Floral patterns are continuing into the fall, but keep in season by choosing heavier fabrics, or longer sleeved pieces.
Halogen Brushed Floral Print Wrap
Halogen 'Photo Floral' Cotton Sweater
Well there you have it! Tons of ways for you to stay on trend this fall and I've even added some extra tips below for ya!  I'd love to hear your thoughts! 🙂
All Black Everything, monochromatic gray, or all cream from head to toe for a super chic look.
Try layering your bottom half by wearing skirts and shorts over pants and tights!
Take your summer crop tops and layer them over a button-down for the perfect transitional look.
Pair bright neon colors with basic neutrals for a more modern twist.
Look for glittery, sparkly, shimmery pieces to brighten up any outfit.
Leather is still in this season but try it somewhere unexpected, maybe in a top or vest!
Try pieces with some fancy details, like large buttons, oversized pockets, flounced hemlines, or long exaggerated sleeves.