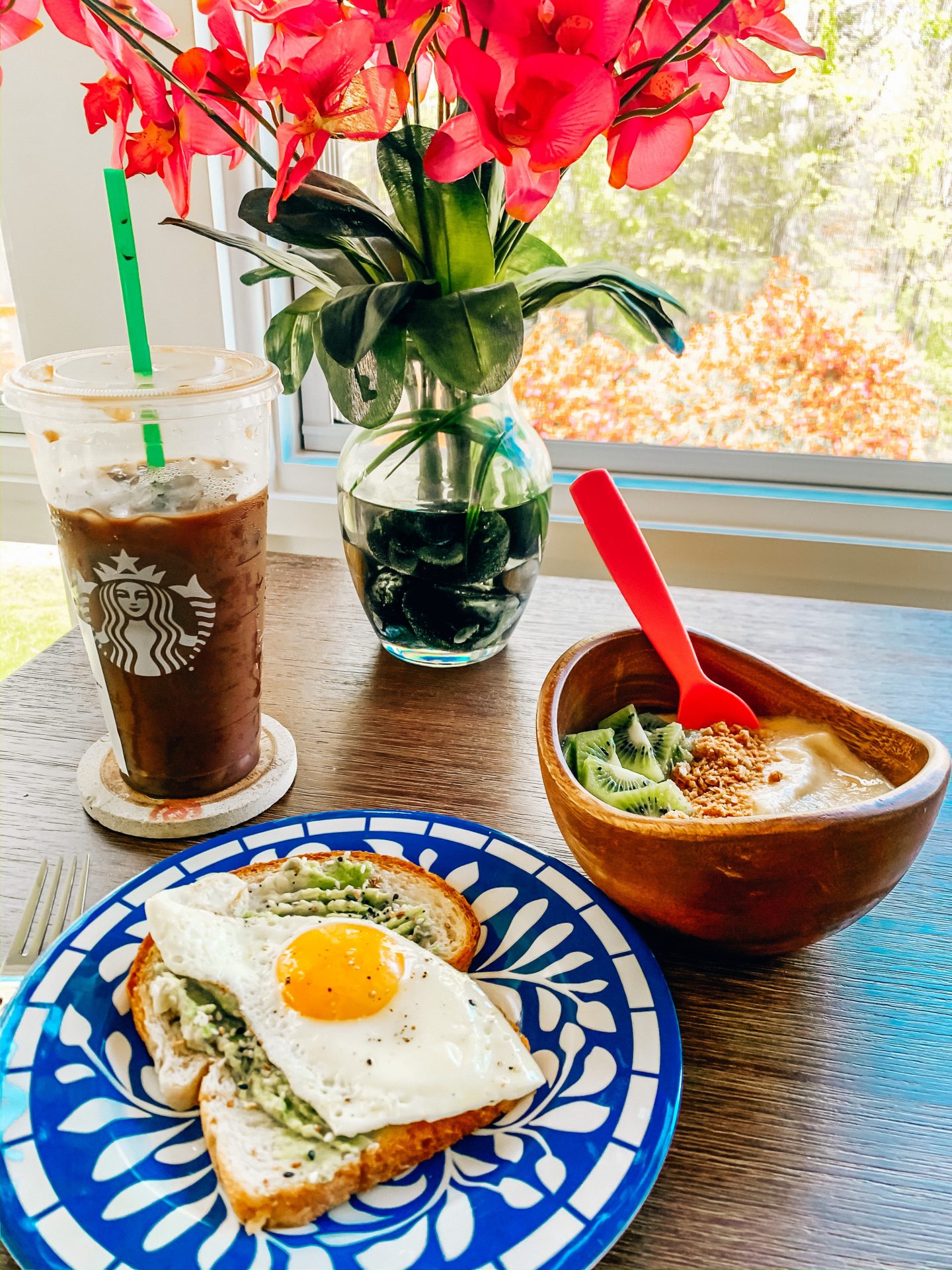 I just recently got a vitamix after seeing way too many smoothie bowls on tiktok, and after my first one I can now say that I totally get the hype! It's supposed to be Spring Break for us this week, so we're trying to do fun things that we would do if we were on vacation, including eating like we're on vacation! Here is how I made the smoothie in the photo above:
Ingredients
-frozen bananas (1 1/2 – 2 bananas)
-frozen peaches (about a cup)
-frozen pineapple (about a cup)
-1/2 cup unsweetened vanilla almond milk, or you could sub any plant milk you like!
-add collagen powder, and or vanilla protein powder
-blend til smooth and thick!
Directions
I used a Vitamix, but you can use any blender
Blend until smooth and thick, you can always add more milk, but start with just 1/2 cup
May take a few times pushing the sides down to be able to get a thick creamy blend. But be patient, it's worth it!
Now, top with some of your favorite things!
Optional Toppings
Topped mine with a tiny bit of granola
1/2 sliced kiwi
And a tablespoon of almond butter
For the toast, I just used a whole grain bread, toasted with a thin layer of salted butter, 1/2 an avocado and everything bagel seasoning!
Let me know if you try it!