Creating Holiday Traditions
This post is sponsored by General Mills. All thoughts and opinions are my own.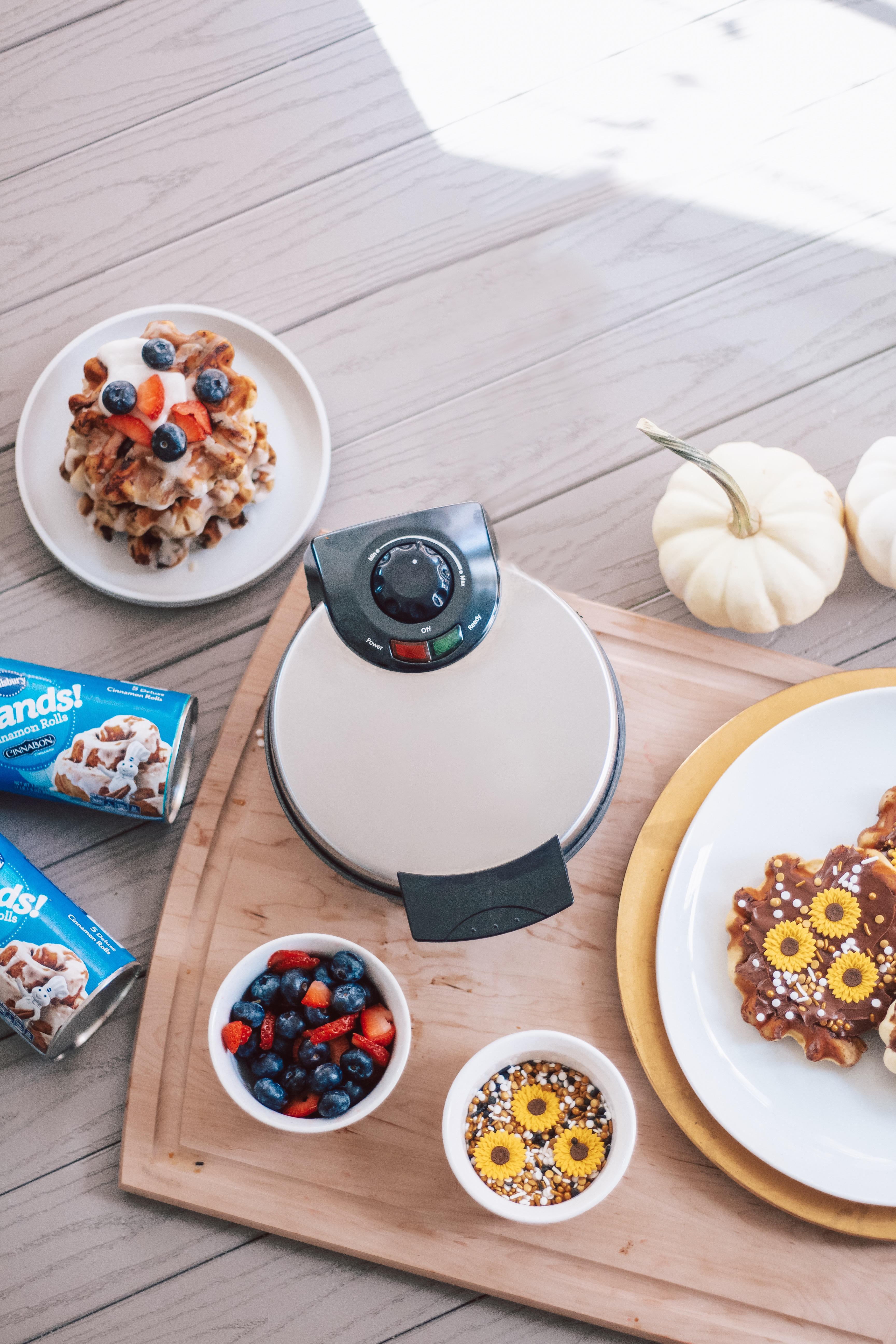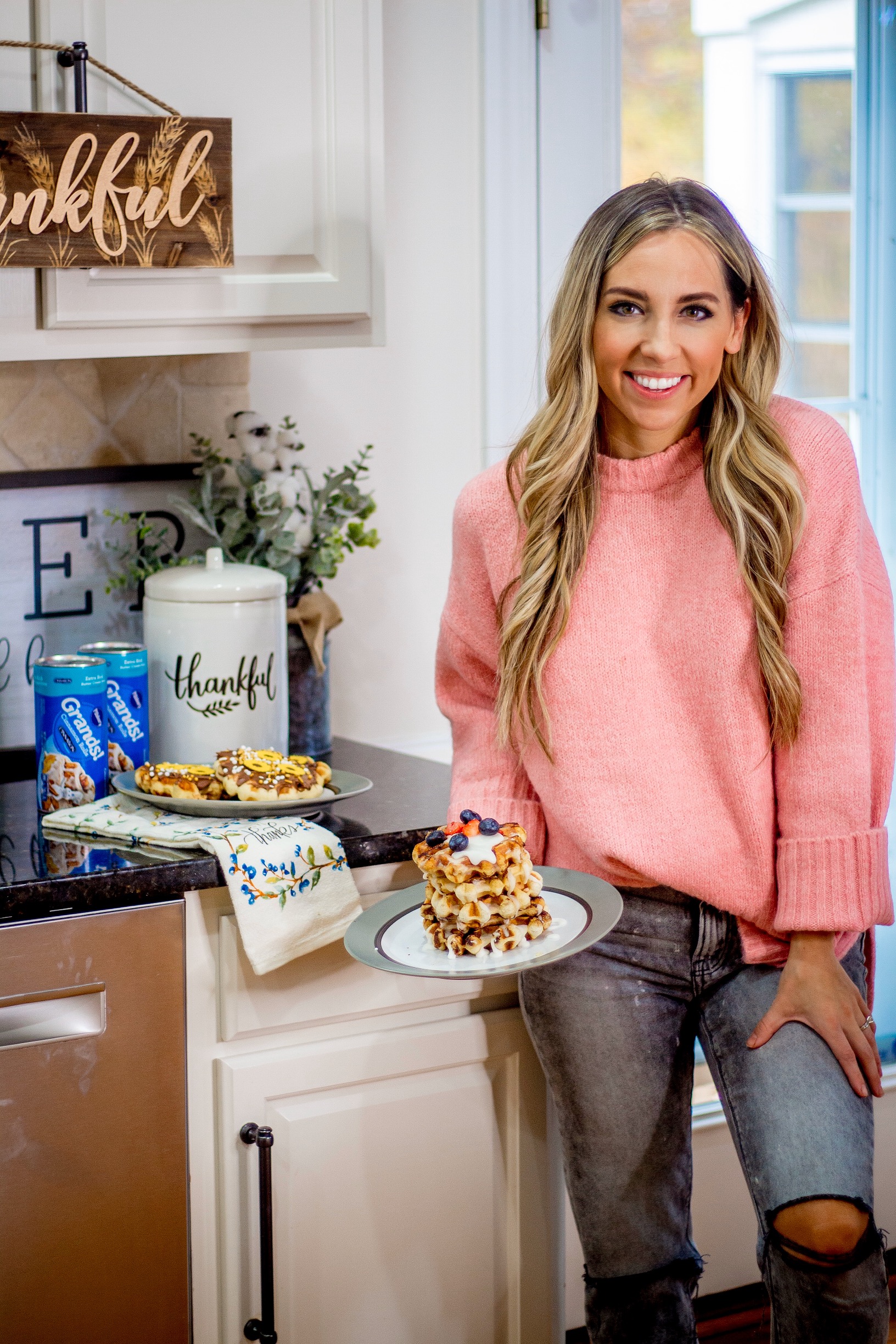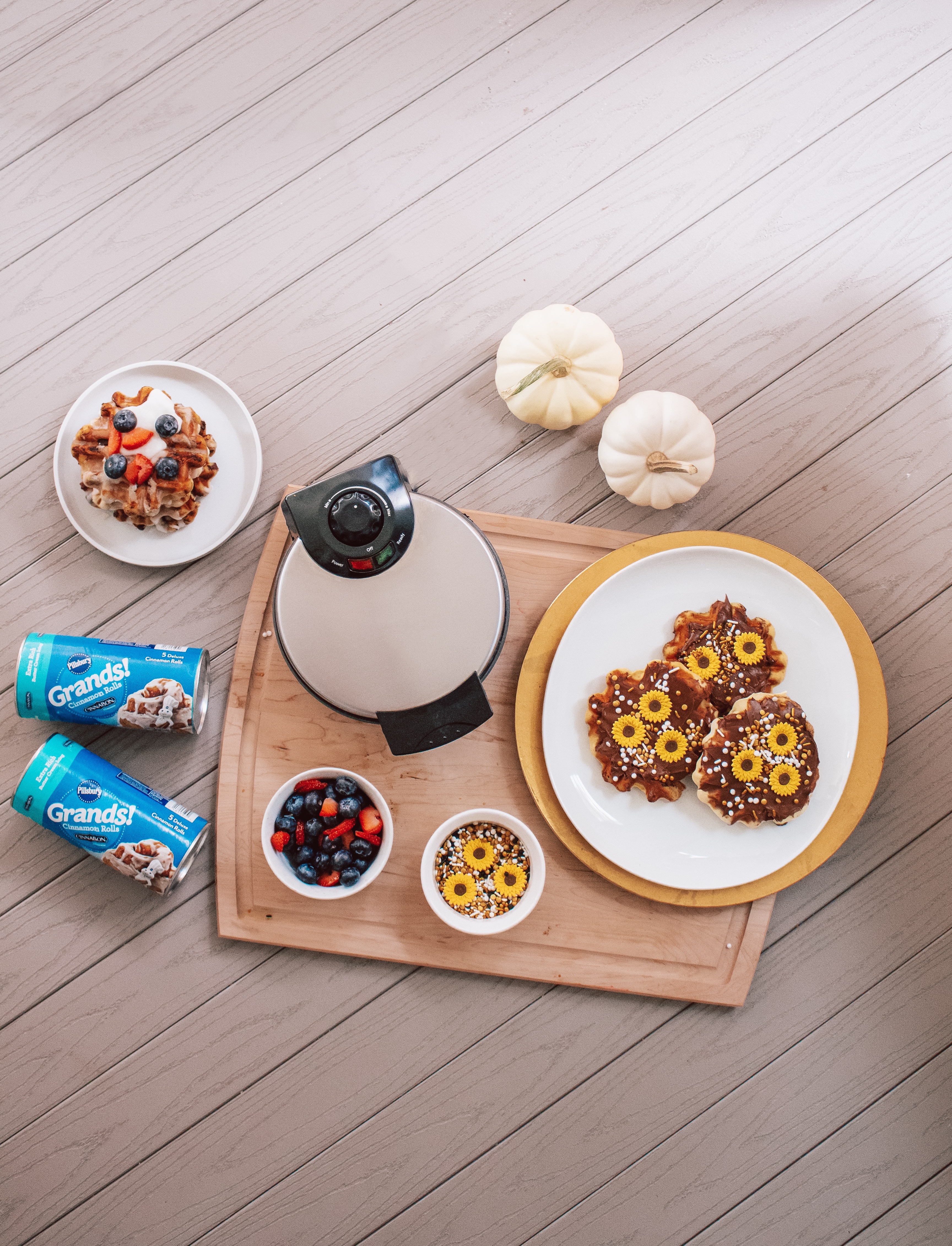 Together Made Easy
For the first time we are hosting the holidays! After Bryson's hospital trip we decided to lay low and stay home instead of traveling for the holidays. My family has actually decided to come from Indiana to here to spend the week with us! Blaire and I hopped in the kitchen and started playing around to get ready!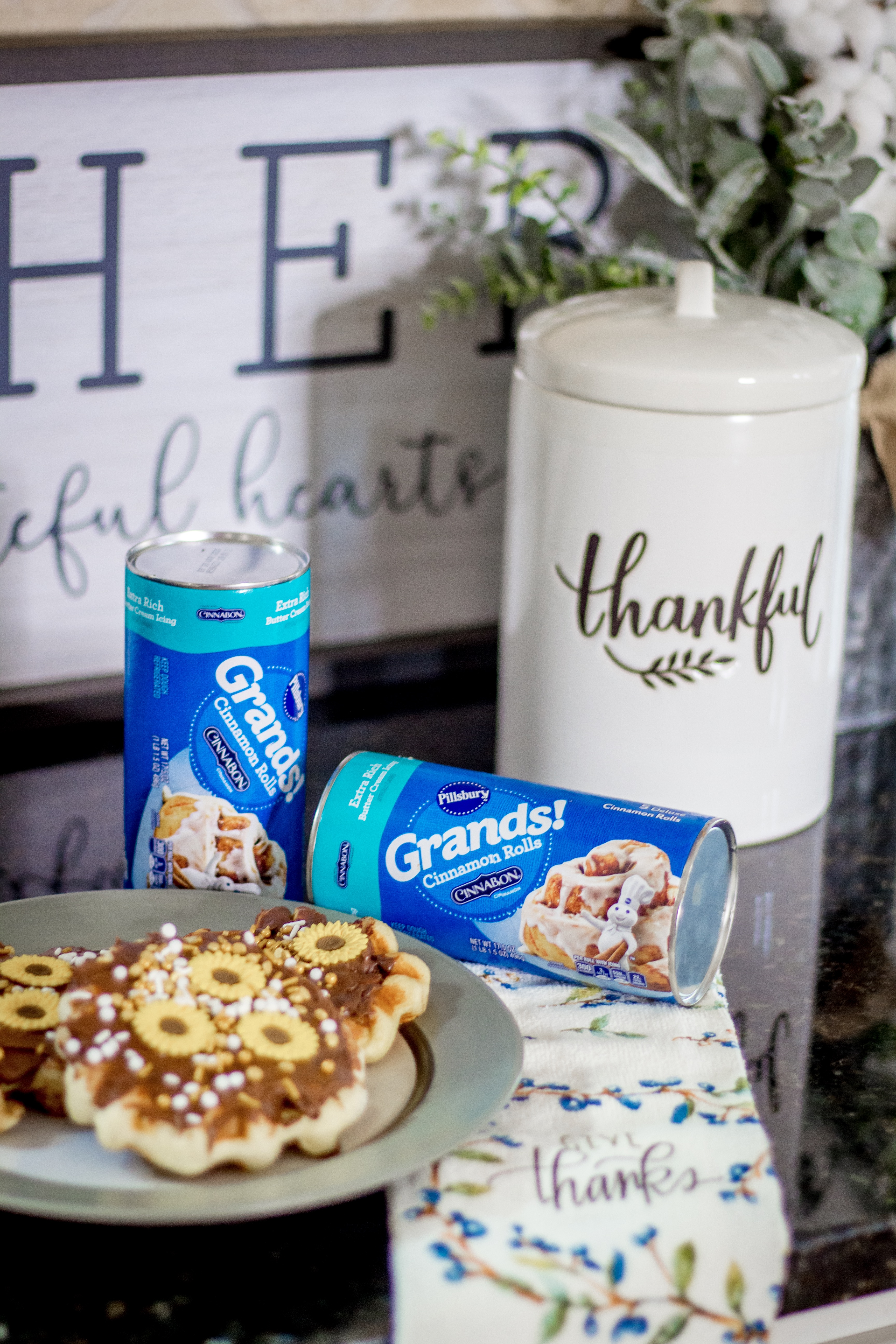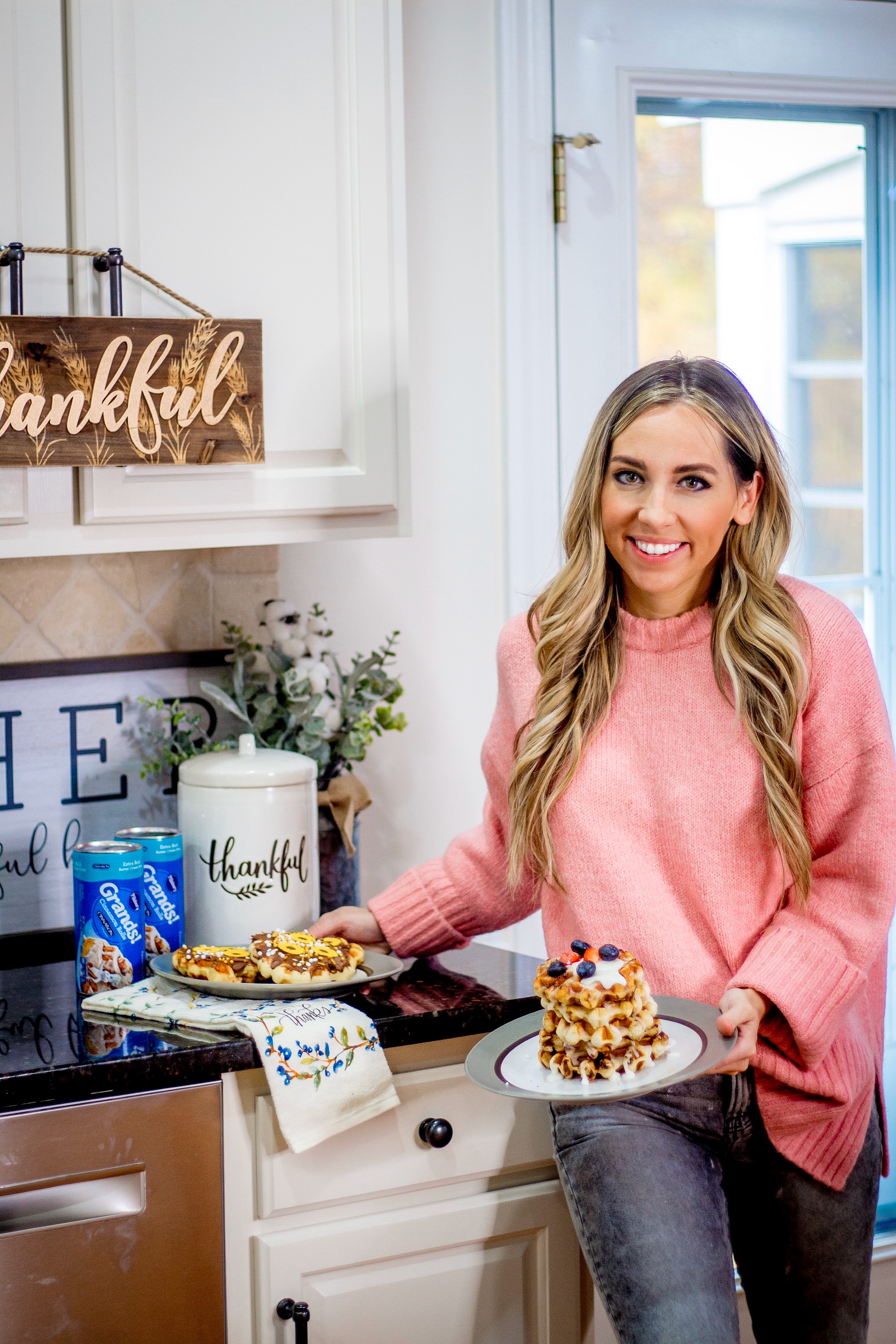 If you have ever hosted the holidays, you know just how crazy it can get. Between planning the meal, trying to clean and decorate, all while managing the chaos of our daily routine, I have been going non-stop. Thankfully, Walmart has made my my holiday planning (and life lol) so much easier!We ordered some groceries from Walmart pickup this week, because with four kids I don't have time to get in the store and shop. I'm so thankful that they offer this service, especially this time of year when there's so much cooking, baking and preparing for the holidays!
We grabbed a few cans of Pillsbury Cinnamon Rolls and got to baking. My kids and I love these cinnamon rolls, so I wanted to do something extra fun and switch it up for the holidays! While these Pillsbury Cinnamon Rolls are amazing as is (I can seriously eat a whole can on my own), Blaire and I decided to try them in the waffle maker!
Best idea ever! Blaire absolutely loved popping these in the waffle iron (with momma's help and supervision of course) and only having to wait about 5 minutes for them to bake. I'm convinced they taste better too, the waffles have little pockets where all the extra rich icing seeps in. We had so much fun playing around in the kitchen that I think we are going to make this a holiday tradition. The kids always want to help and this is something super fun and easy you can do with them! Do you have any holiday traditions with your family?
Pillsbury Cinnamon Roll Waffles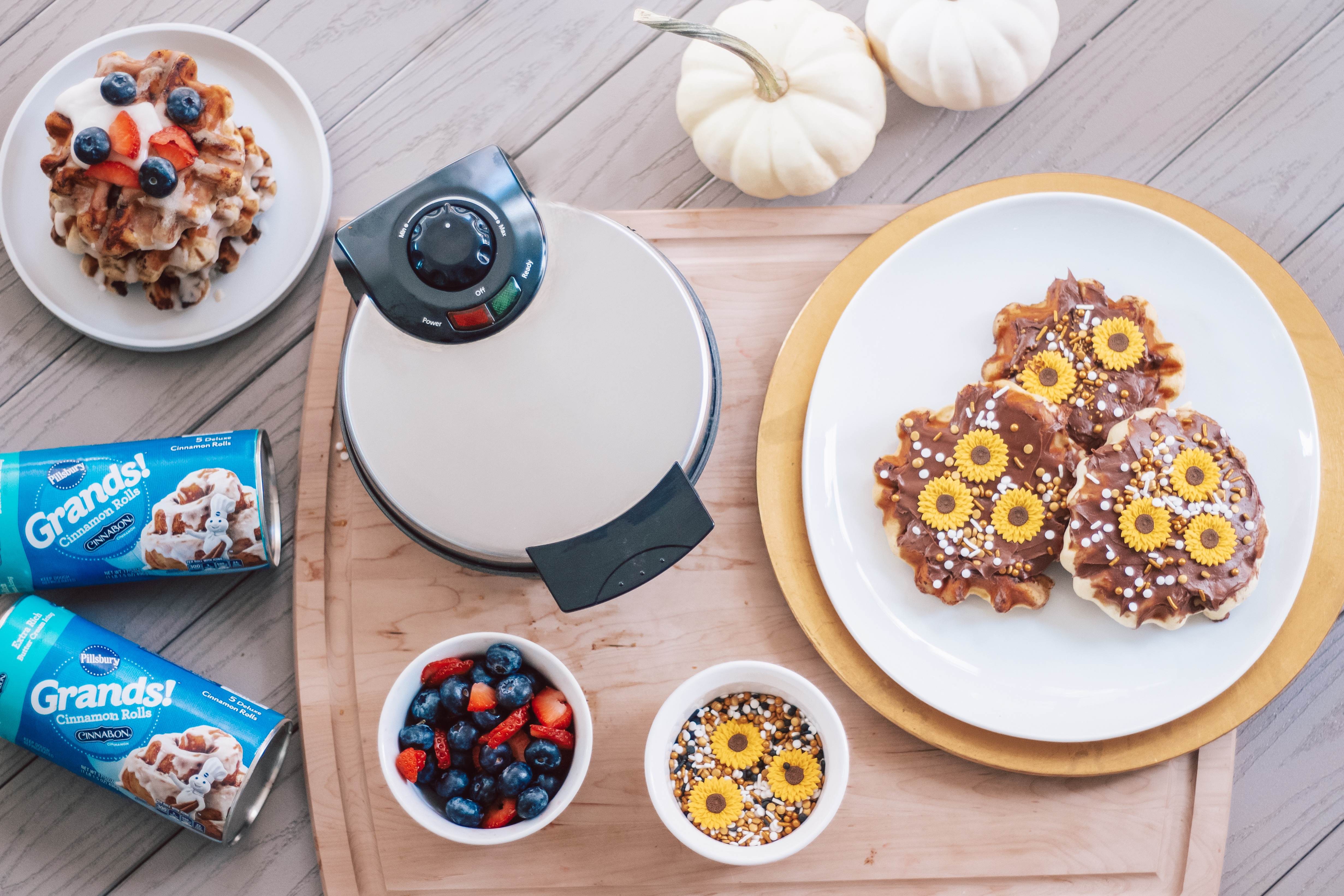 Ingredients:
-1-2 cans of Pillsbury Cinnamon Rolls (adjust numbers of cans to how many people you are feeding)
-Toppings
We used fresh fruit, some fall sprinkles, and brown food coloring to get us in the festive spirit!
Directions:
1. Simply pop open the can of Pillsbury Cinnamon Rolls and place them in the waffled maker!
2. Let cook for 3-5 minutes
3. Remove the waffle from the iron and top with the included icing.
4. Add your favorite toppings and enjoy!
Together made easy this holiday season!