***Thank you Cosmetic Hideaways for Sponsoring this Posts. All opinions of this product are my own.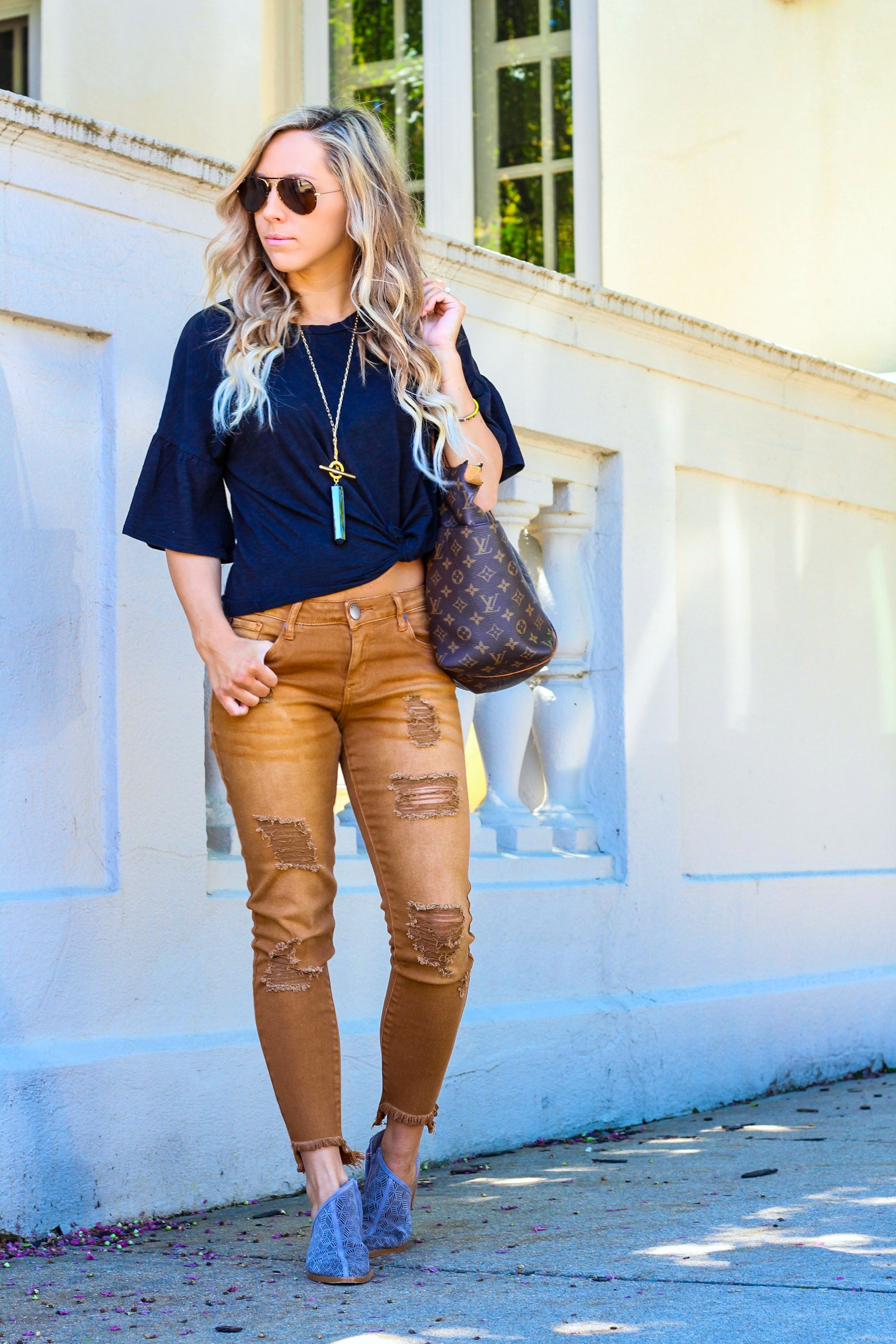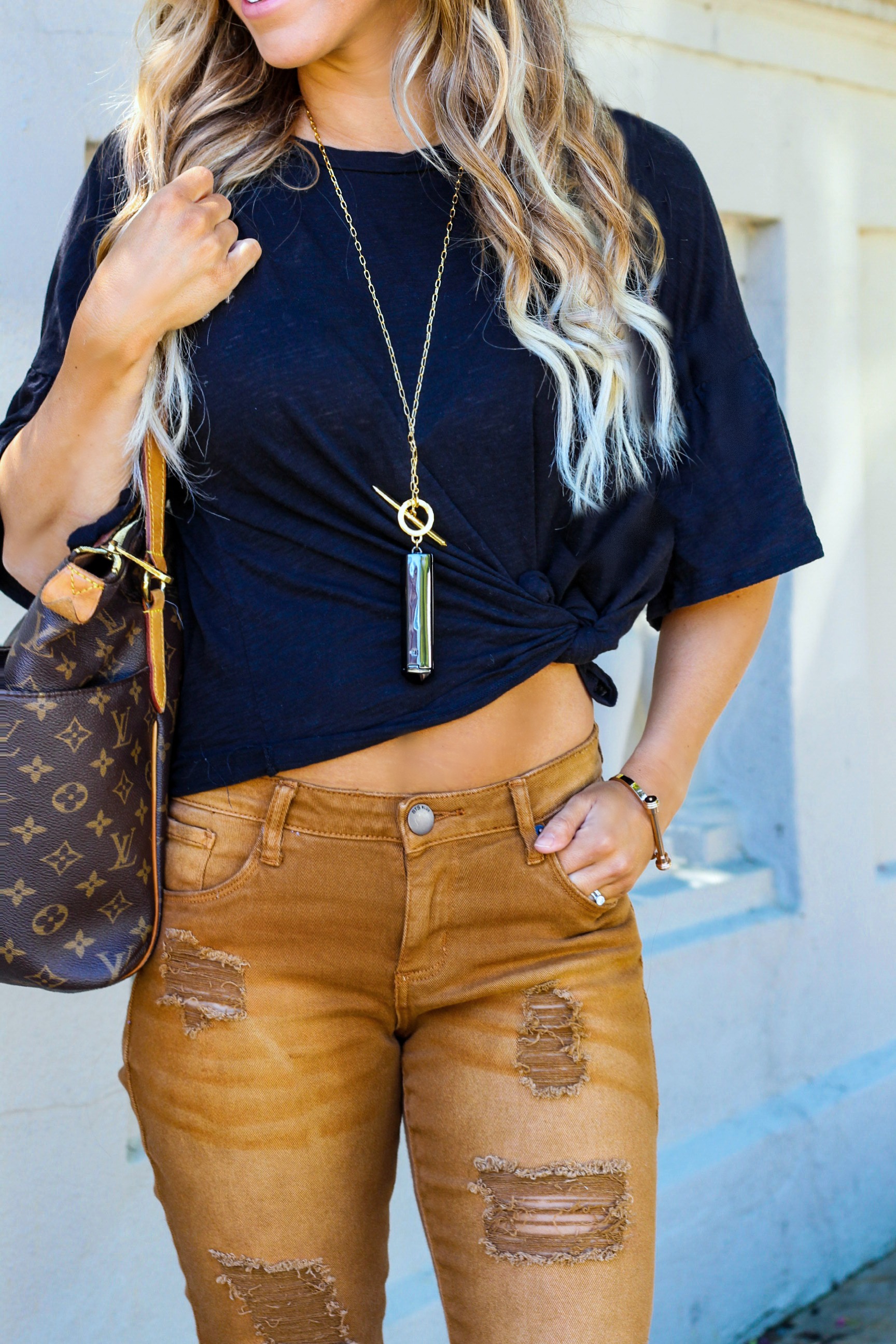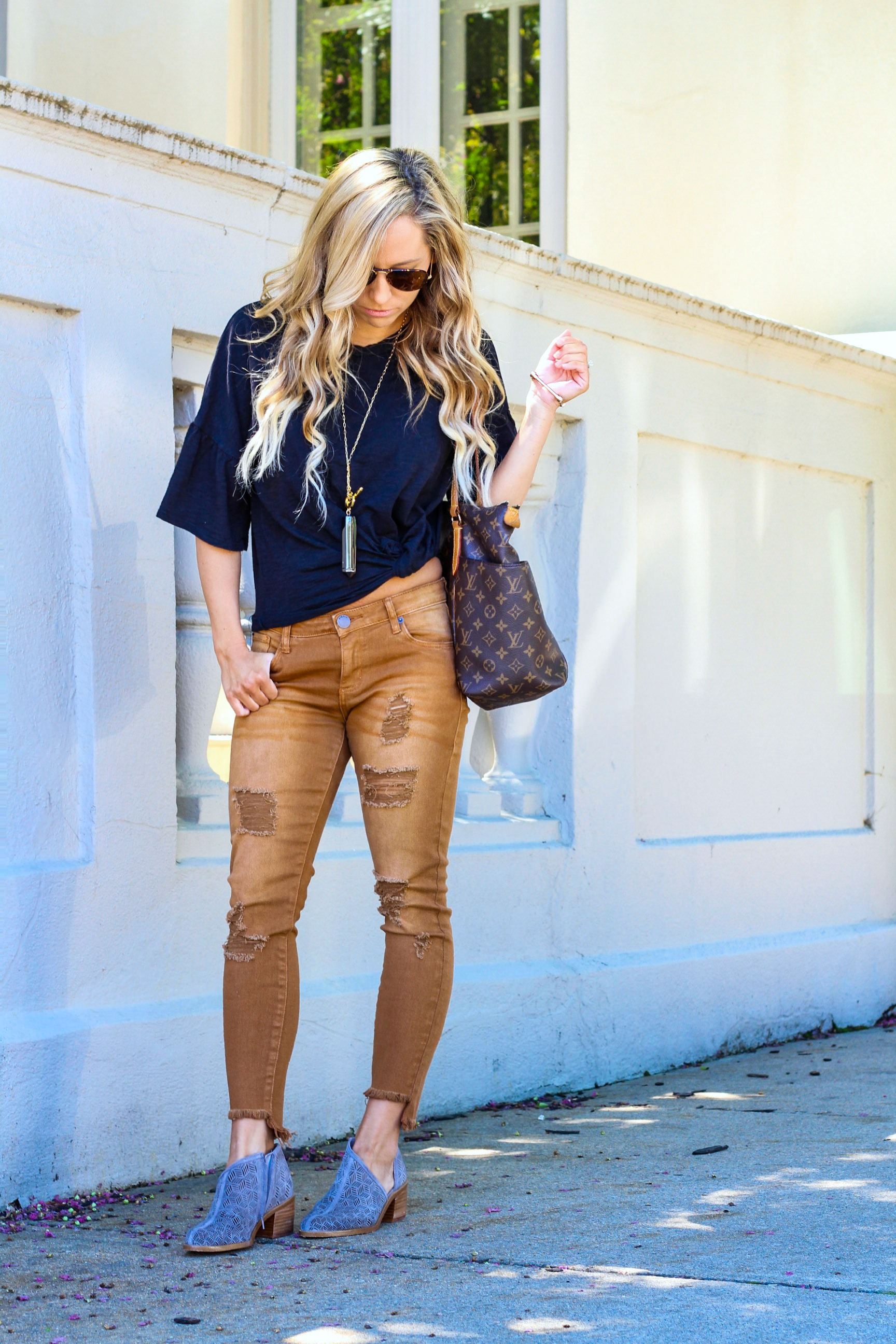 Top // Jeans // Cutout Booties // Sunglasses // Necklace // Favorite Bra (I wear with everything!)
Being a mom – my uniform is definitely either a simple dress, or jeans & a tee. The other half of my everyday mom-iform, is a large bag filled with 1000 things. Typically things like diapers, snacks, toys, loveys, anything my children can't live without! I don't have much room leftover for MY things, and whatever I do have in there for me is so hard to find. Anyone else?? You probably can't tell by this necklace, but it's actually a cute lipstick case, so at least I know where my chapstick or lipstick is at all times. And as a sleepy mom who has little time for makeup, at least I feel a little better with lipstick on. I also think putting a travel mascara in here could be a lifesaver, because my eyes always look so tired!
Along with that, another easy fix to the everyday momiform of jeans and a tee, is mixing it up a little bit. While I'm still wearing jeans and a t-shirt, these $38 jeans have an assymetrical hem, fun rips, and a different color than your normal blue jean. This t-shirt feels like and acts like a t-shirt (spit up approved!) but it has cute ruffle detail on the sleeves. I also tied the ends of it for more of a cropped and fitted look.
You could recreate this look a million ways, and still be comfortable and functional while chasing your kids around and running errands. Choose any color jean, any style that's flattering to your figure, and look for t-shirts or cotton tops with cute and trendy details. I added booties to this look, and this necklace from Cosmetic Hideaways! PS – They have several cute and functional necklaces, and are offering 40% off right now with code 'SummerSale7'
Photos by She Saw Style