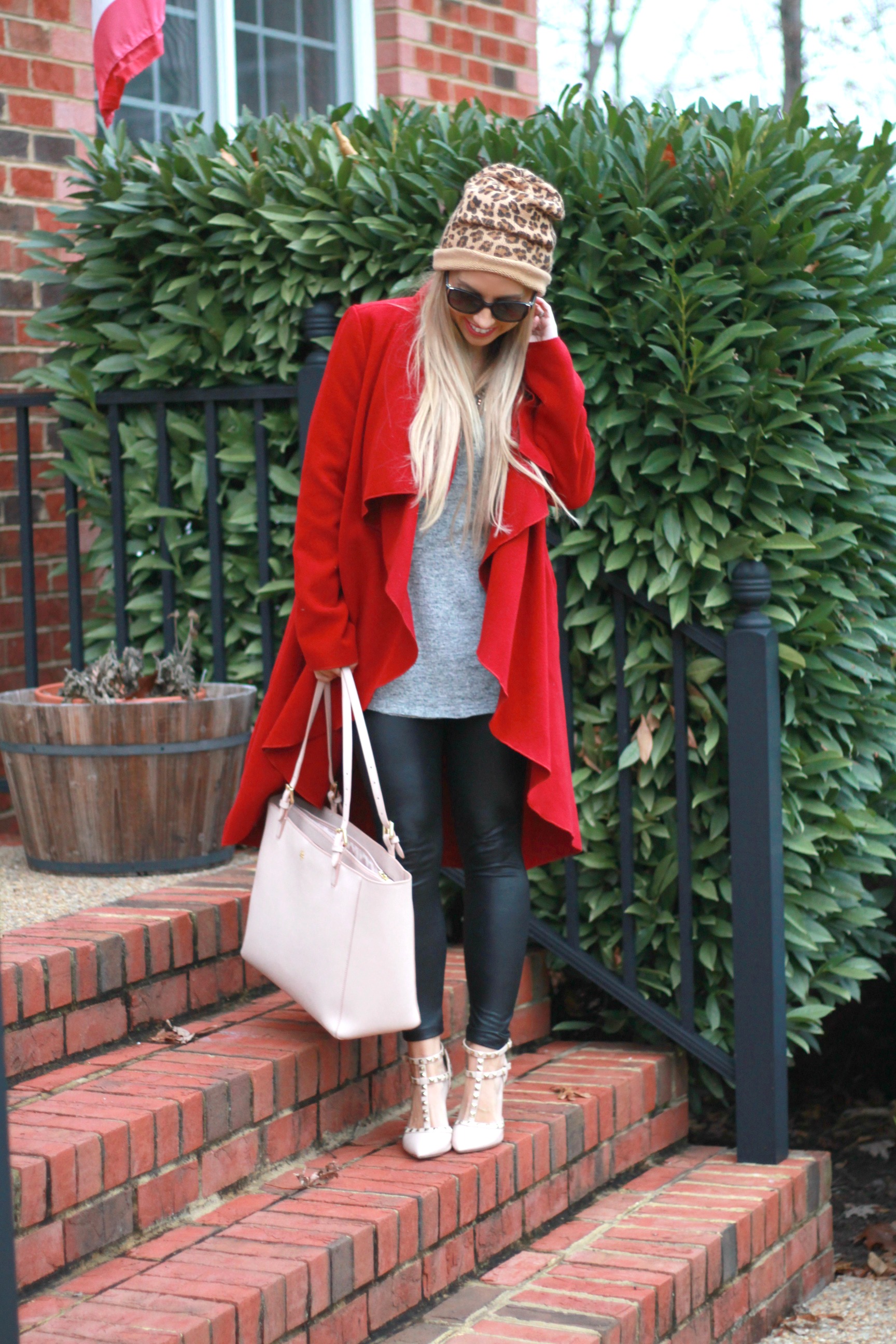 Red Coat // Leather Leggings // Gray Sweater (So COMFY!) // Sunglasses // Heels // Bag // Beanie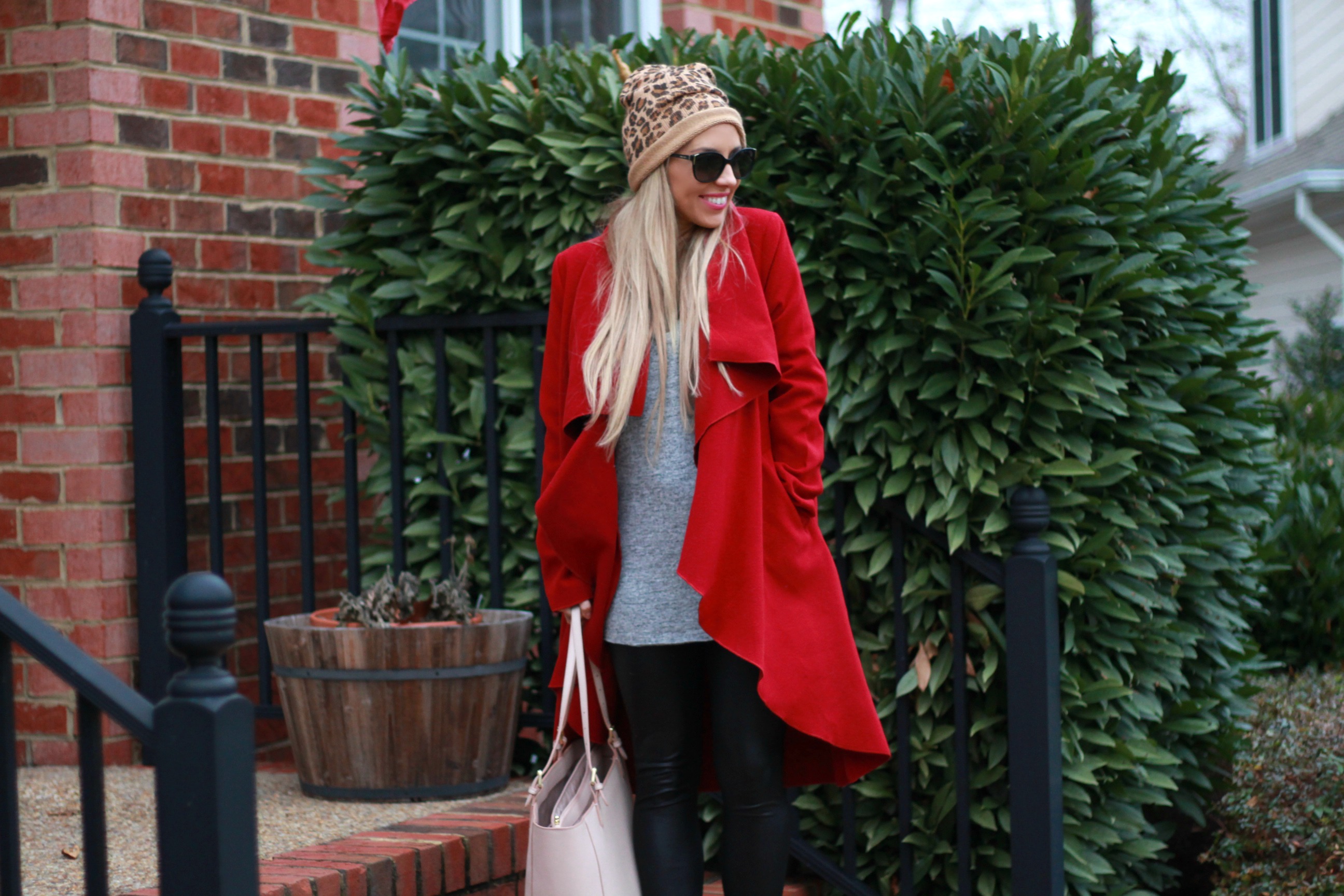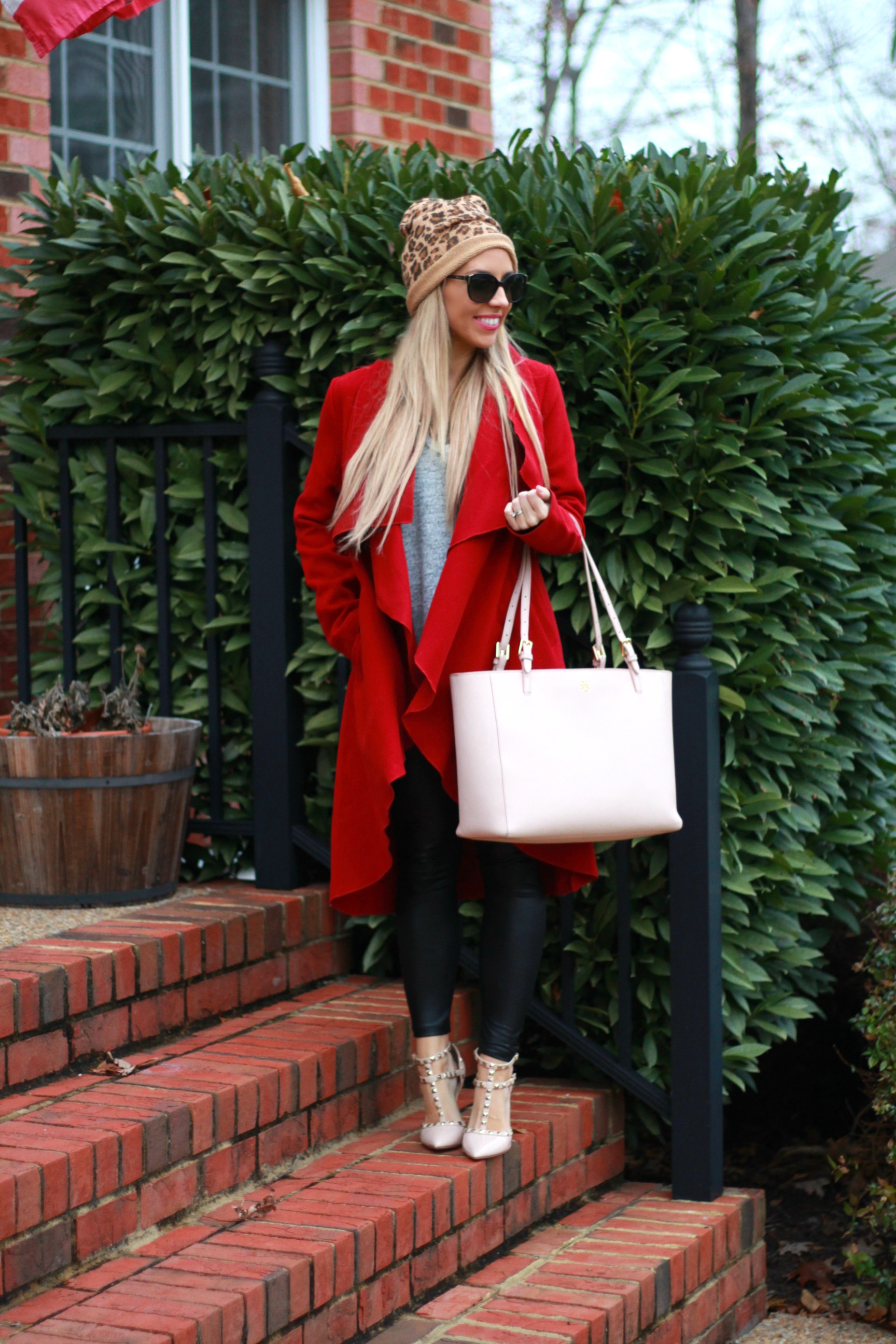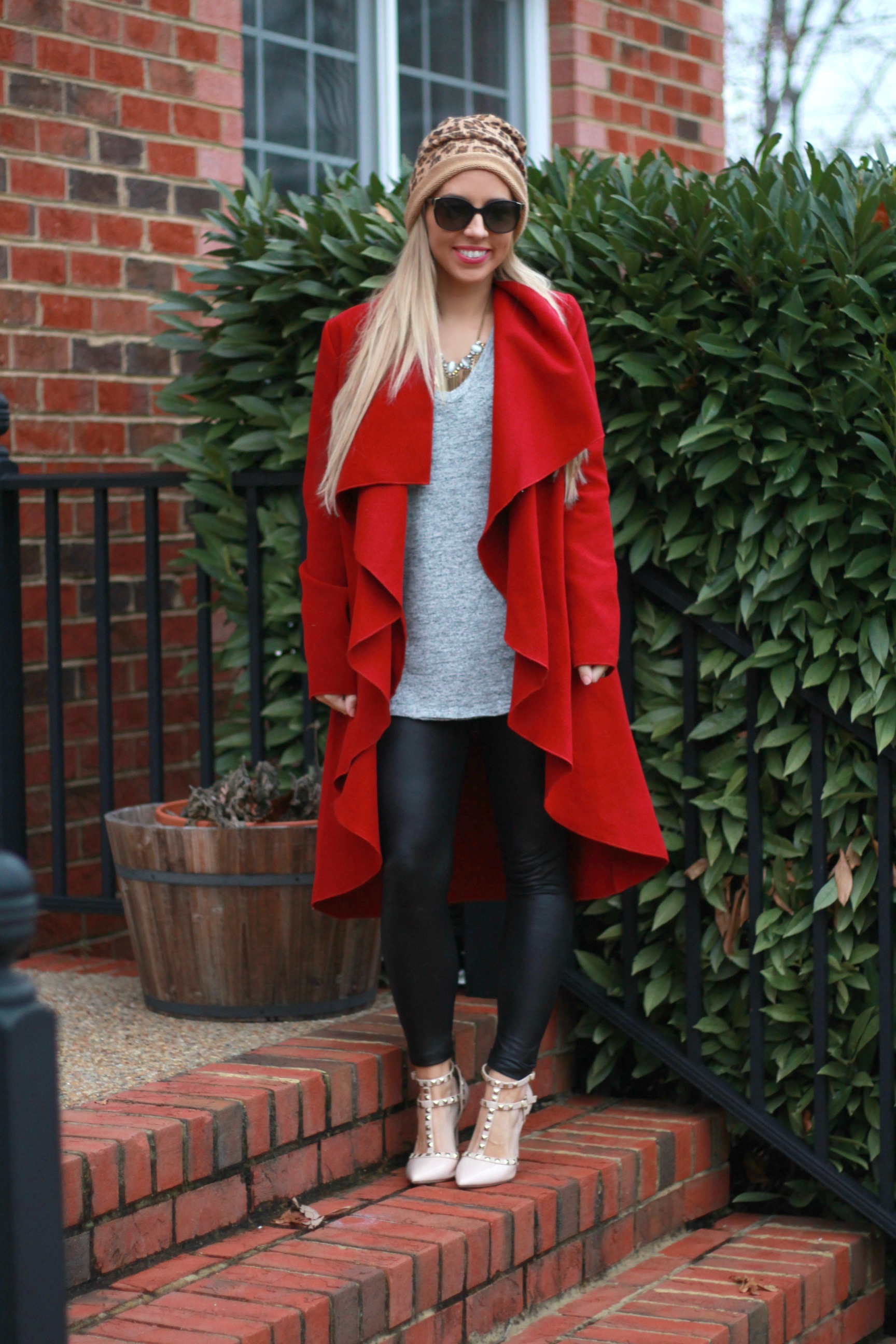 As you can tell I'm always all about comfort, but I still like to be put together. Believe it or not, these faux leather leggings are really comfortable, and feel a lot like regular leggings. This sweater I have in three colors now, because the material is so soft that I never want to take it off! This coat is one of my faves because I love the waterfall-like lapel and of course, the bright red color. It's perfect for the Holidays, and will be great for Valentine's Day too!
This bag is one of my absolute favorites. I had wanted it for at least a year but I have so many totes I didn't think I really needed another. But when I saw it in person I was immediately impressed with the structure of the bag, and how much room it has. I use it all of the time, especially for traveling because theres a great spot for my laptop right in the middle. The material is perfect – it doesn't really scruff up or get dirty easily, and for day to day use it's great for any mom or college student that tends to carry a lot of stuff!
Now time for the Giveaway! Today's giveaway is a Tumbler & Lipstick, to enter just visit Hannah's Page!
For more inspirations please visit these other 12 Day's of Blogma's Sponsors