Peep Toe Booties // Green Peplum Jacket // Tory Burch Bag // Chelsea28 Tote Bag s/o, similar Here // the Bra I were with EVERYTHING lately Here
First of all, I'd like to dedicate this post to my husband and kids…. To my husband for snapping these pics in 100 degree weather, and for my kids who had to sit there and wait for their mom to finish modeling outside of a mexican restaurant. Even at 8pm we can't get away from this crazy heat!
So, just being honest here, I've never been a big lover of secondhand clothing. Even though the prices are usually great, the product sometimes isn't as great. I was recently gifted a couple of dresses from Current Boutique, a secondhand clothing store located in and around the DC area with a new online presence. Everything was promised to be in good to excellent condition, with designer brands of all price points, so I was excited to get the items and try them out. Here is what I got:
Black & White Patterned Dress by Intermix – Under $100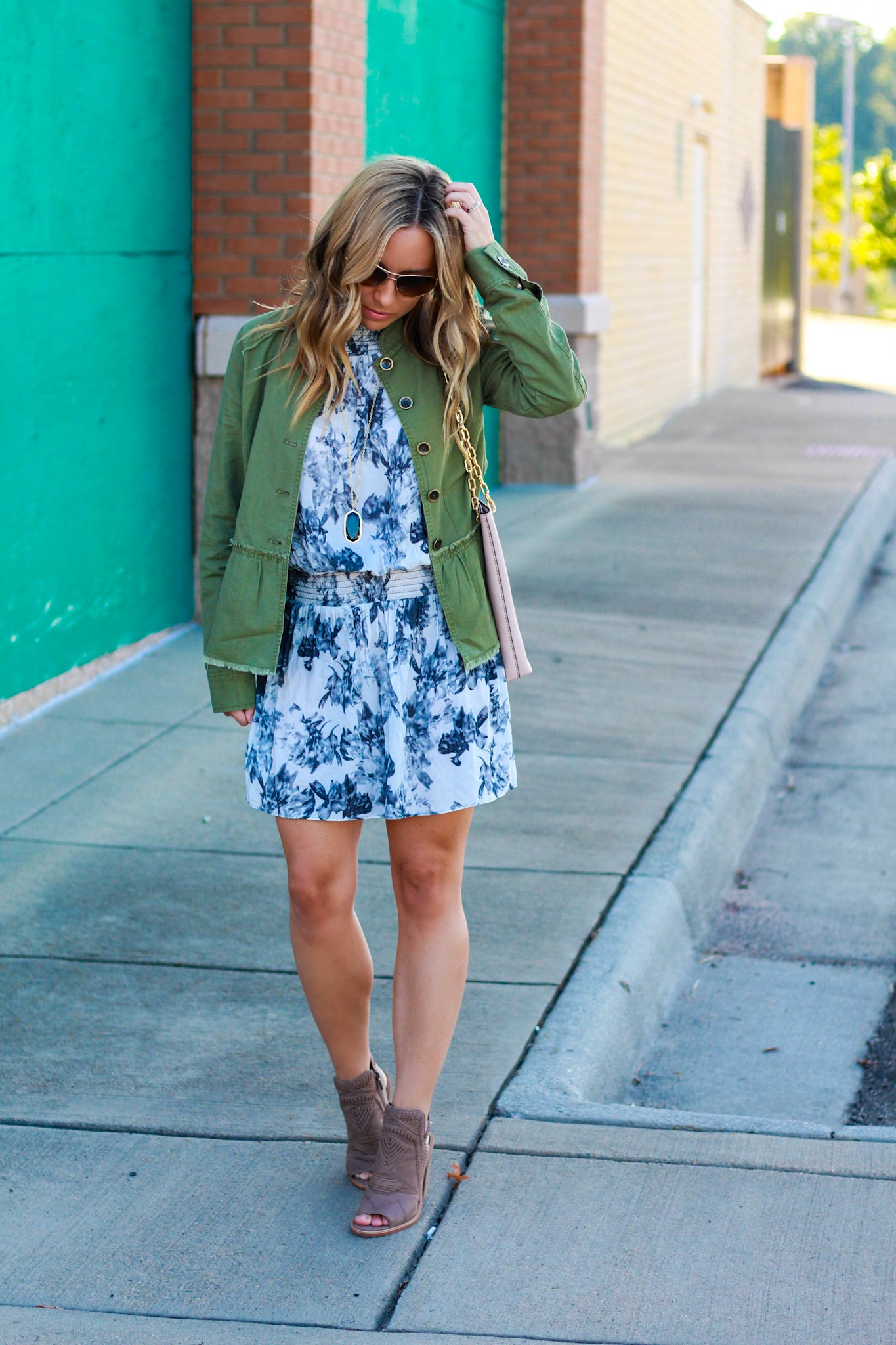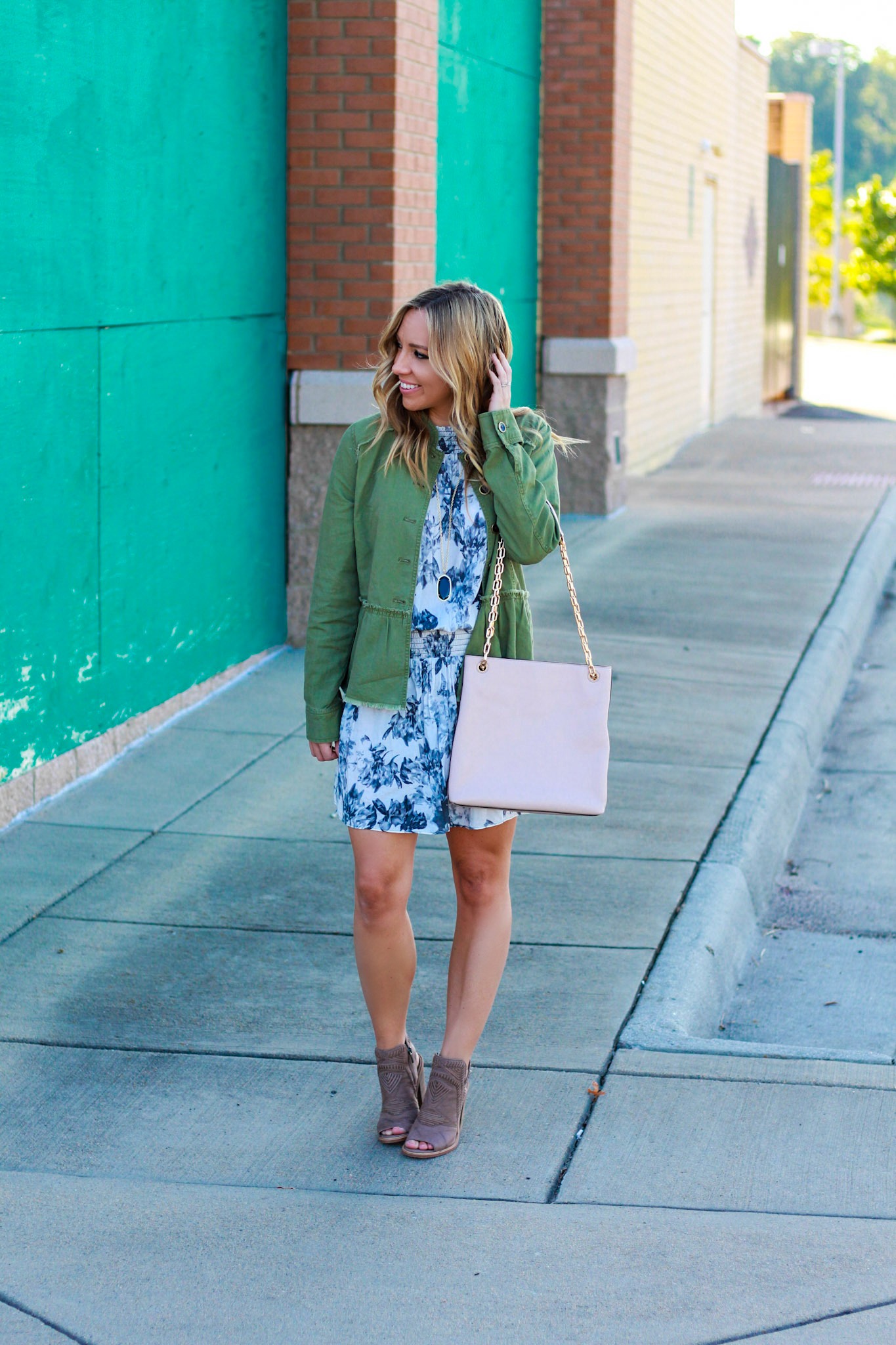 This Dress was my favorite of the two, just because it was in perfect condition (never would have known it was secondhand) and I feel like there's a lot of different ways to wear and style it. You could add knee high boots and or leggings for the cooler months, or ditch the jacket and add some heels for a date night.
Orange Strapless Dress by Laundry – Under $100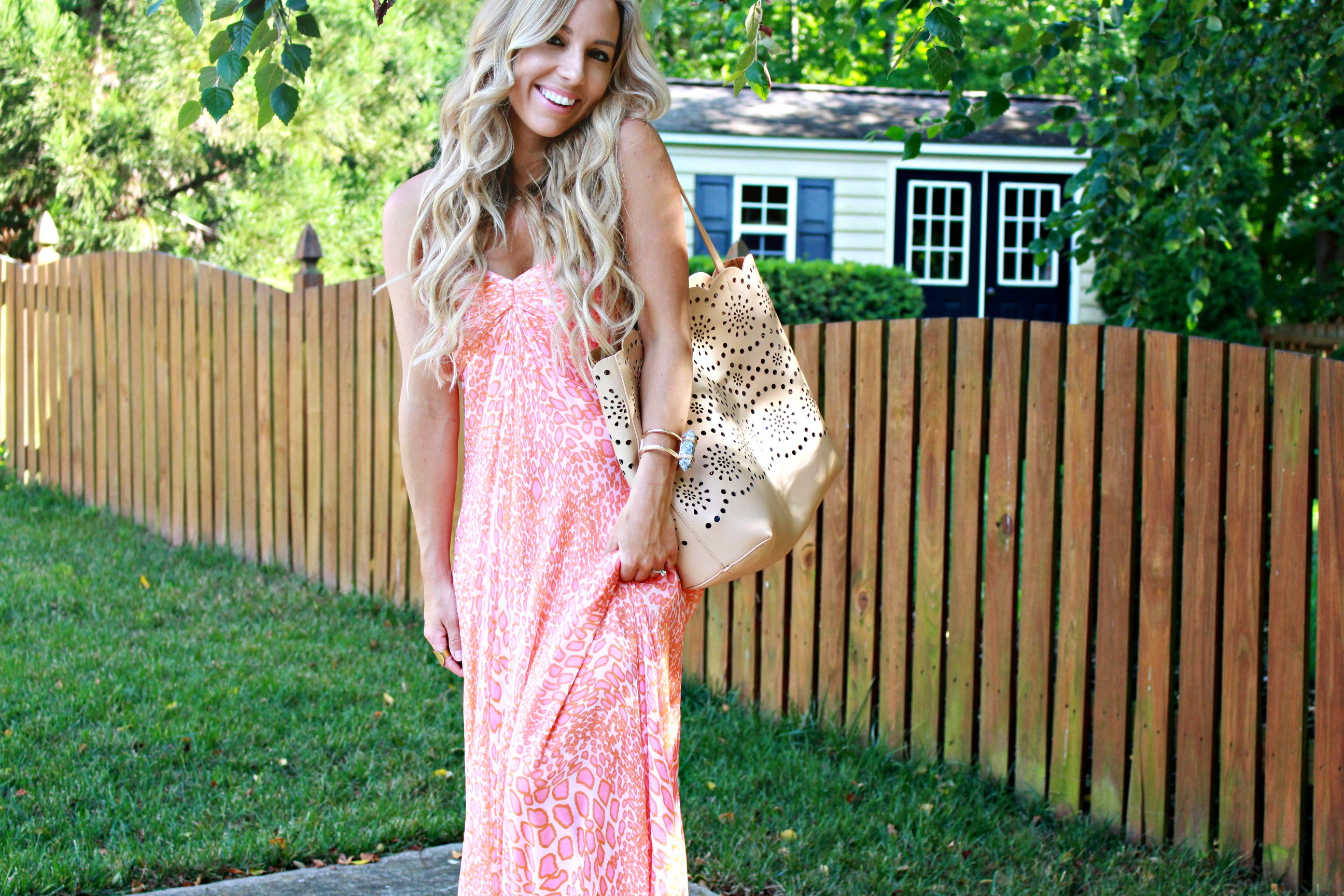 The orange strapless dress is by Laundry and arrived in mint condition. It's a fully lined dress, with a great pattern and gorgeous details, perfect for a summer night out. I was really impressed with the quality of this dress, even though I don't know much about this particular brand!
Current Boutique features big time designer brands as well, like Louis Vuitton, Chanel, Rag & Bone, and YSL. For example, this Chanel dress is a freaking steal, and so so cute! And this Louis Vuitton suit case that's under $1000, such a killer price and in great condition. Their website is really easy to navigate, you can sort things by new arrivals or category, with pictures and fair prices. Sharing a special discount code for my followers below!
I have not yet tried selling to Current Boutique, but anyone across the US can mail in items, and they provide a shipping label for you at no cost to make it easy for you. I actually have a few designer handbags that I might send in that I just don't use anymore!
If you see anything you love, Current Boutique has been so generous and is offering my readers 15% off your purchase with promo code 'BLAIRE'. If you get anything I'd LOVE to hear your feedback and see what you got! Send me an email at accordingtoblaire@gmail.com or just let me know in the comments 🙂  xo, Stefanie