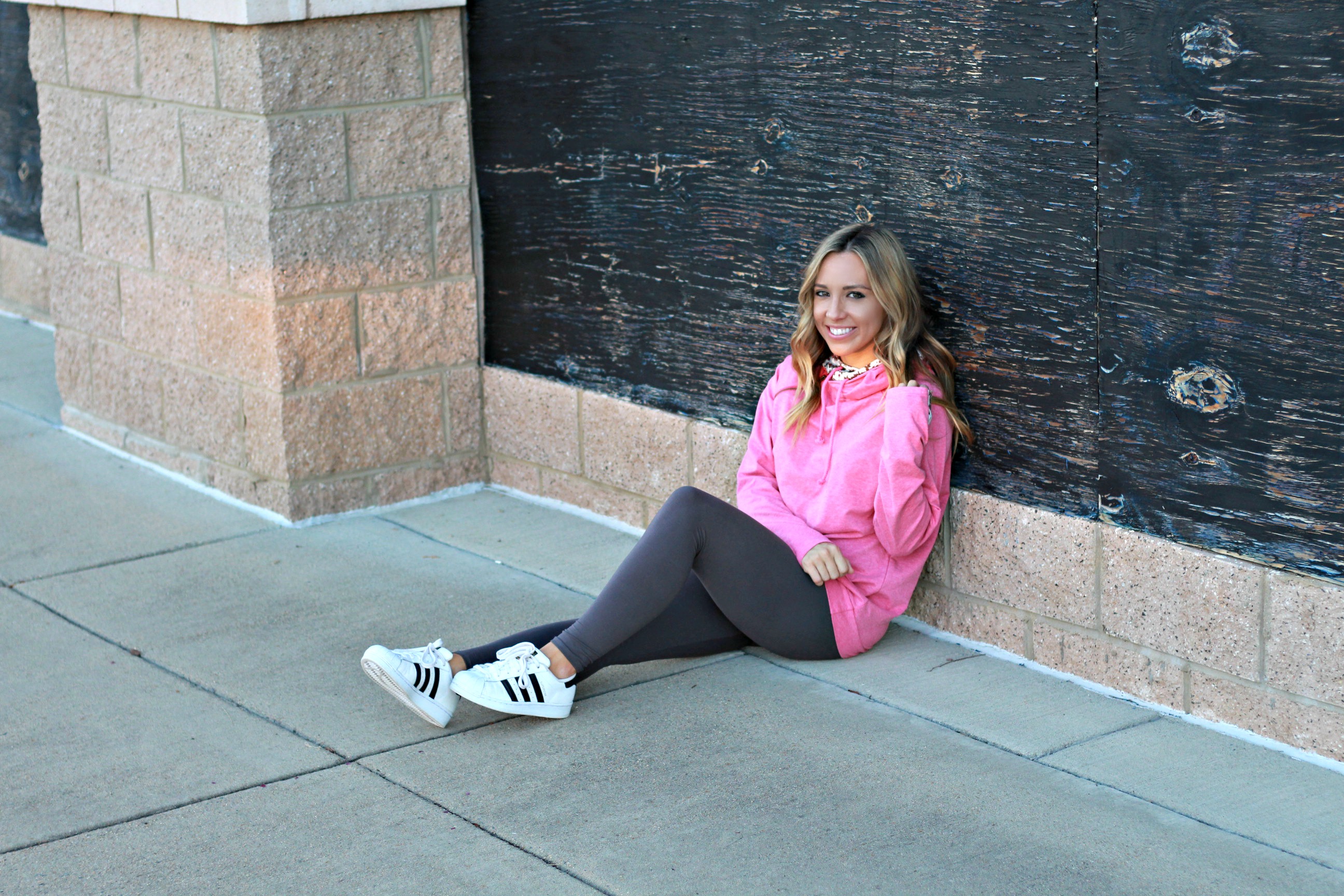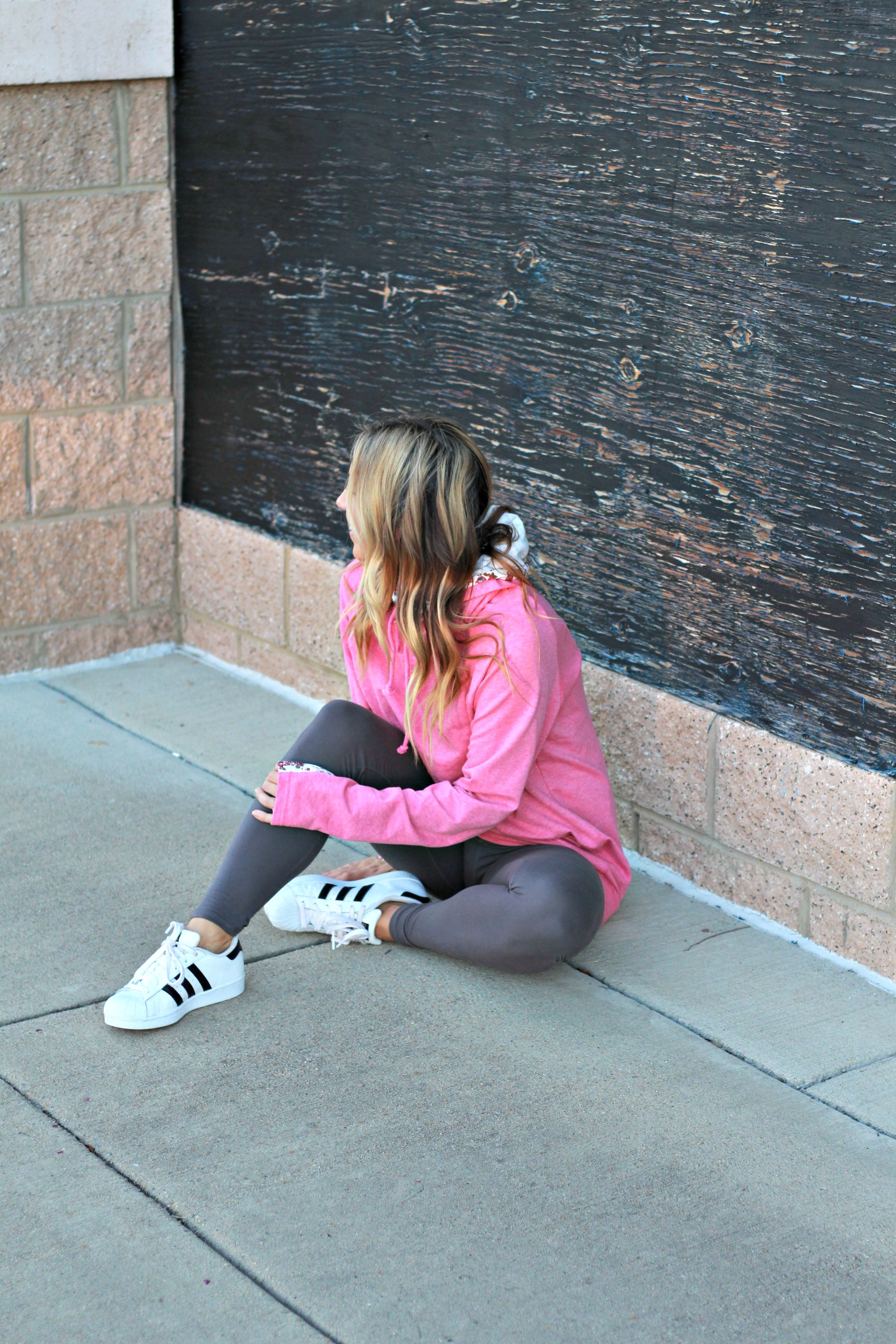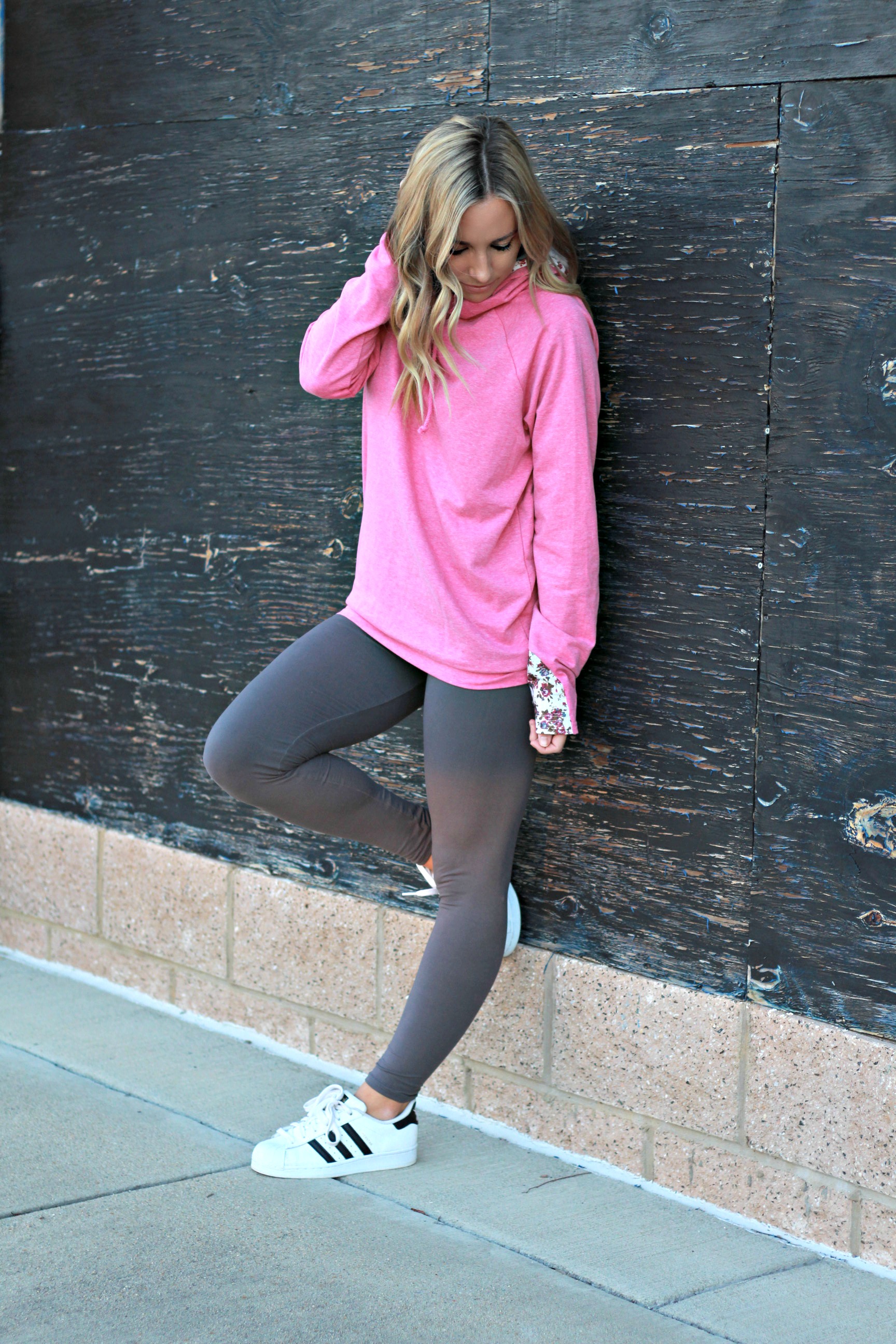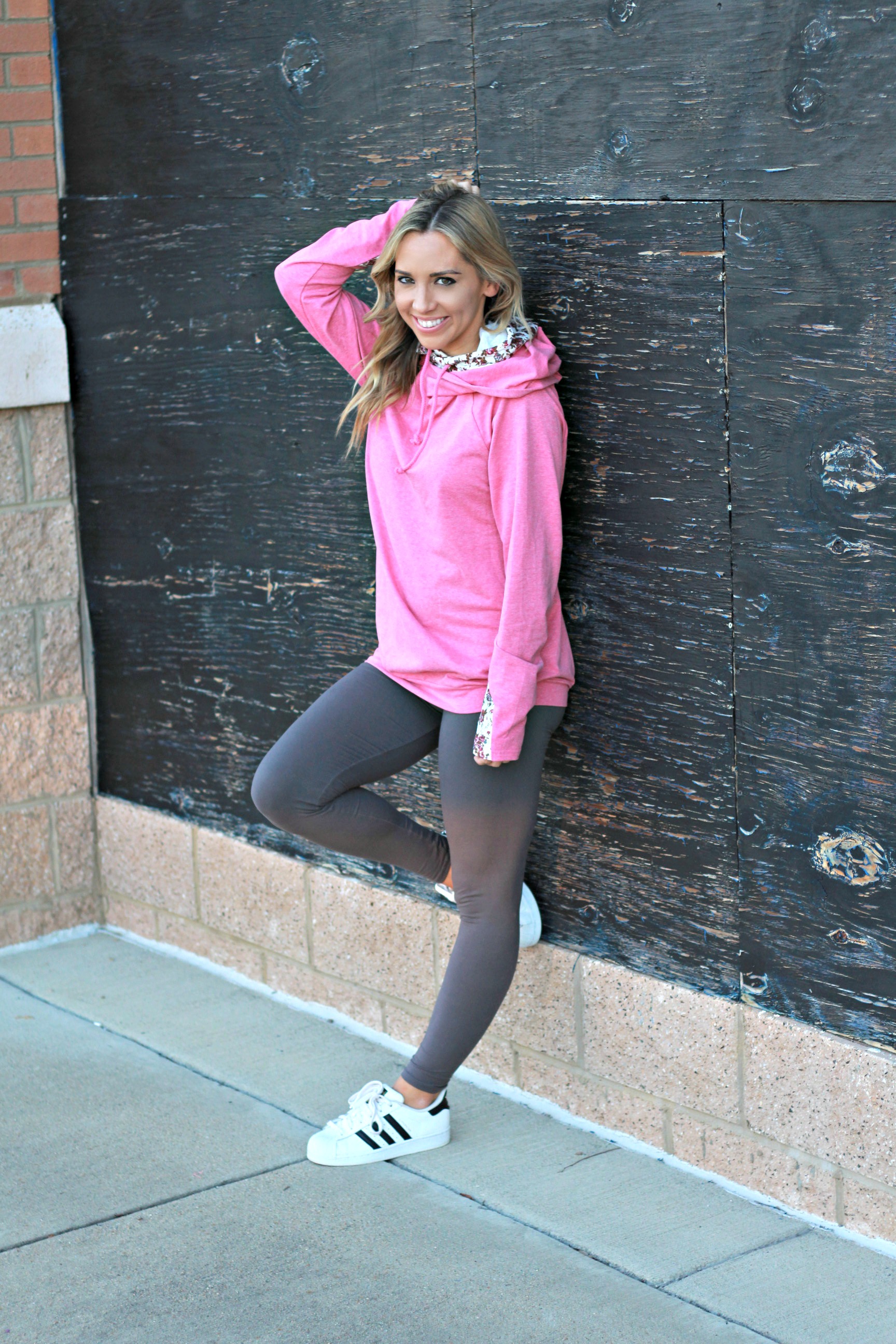 Double Hoodie // Leggings // Adidas Sneakers
Can you believe the weekend is over already? Every weekend I keep telling myself I'm going to go for a run, or a walk.. but I did get dressed in some cute loungewear, does that count for something?
Ok so I'm not big on working out but I am big on being comfy and cute – and proving you can be both at the same time! If ya'll have been following me for awhile, then you already know how much I love the clothing from Simple Addiction. At first, I'll be honest, I was a little afraid of how good their prices were… I figured there was a good chance the clothes wouldn't be great quality. However, I've tried several pieces from them, and that couldn't be further from the truth! The quality and the prices are pretty amazing!
Most of all, I'm OBSESSED with their leggings, and right now they're only $4.95 -$5.95 (yea… seriously!) through end of day Monday. They are literally the softest article of clothing I've ever worn. I even gave them as Christmas gifts this year, you can see the cute idea I had for them here.
Finally, this double hoodie is a sweatshirt I'll be wearing right into the fall. The thumb holes are a huge win, and I love the floral accents. Athleisure is definitely a trend I'm in to!
xo, Stefanie